Hip Holiday Mama in Sri Lanka – Kellianne Newiss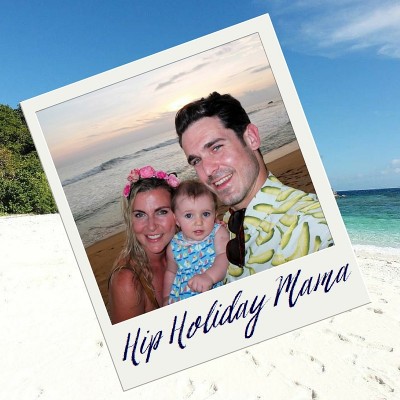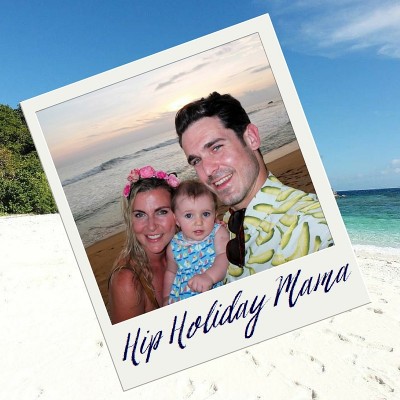 Kellianne is mum to Daisy Grace (2) with a little boy on the way. She is a photographer based in Manchester and has her own company Kellianne Photography, specialising in fashion and wedding photography.  In between work and being a mum she takes every opportunity she can to escape to warmer climates, sandy beaches and palm trees.

What Makes Your Ideal Family Holiday?
My ideal family holiday is somewhere hot with a lovely pool and access to a gorgeous white sandy beach. Good local cuisine and culture are really important to me. I'm not a big fan of being stuck in a hotel for 2 weeks.
Where Is Your Favourite Kid-Friendly Beach? 
Some of the best kid friendly beaches are right on our doorstep – there are some amazing beaches in North Wales around Abersoch and they are only a couple of hours away and great for kids. However, further afield we have taken Daisy to Sri Lanka which has some stunning kid friendly beaches although we found the sea to be too rough for a baby. When we were in Mexico they had some great beach parties for the kids with bubble machines, balloons, games and music. A great way to entertain little ones while enjoying some sun and cocktails.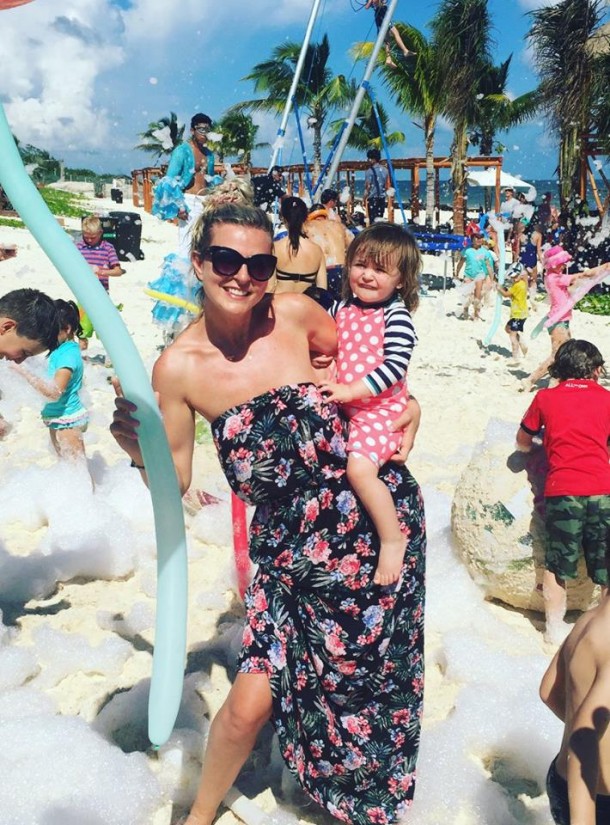 Bikini or swimsuit? Where do you buy your swimwear?
I'm more of a bikini than a swimsuit girl. I get most of them, since becoming a mum, from Asos. It takes the stress out of trying bikinis on in a changing room with a baby in tow right away. I'm a fan of buying a load of things online, trying them at home at my convenience then sending back the ones that don't fit.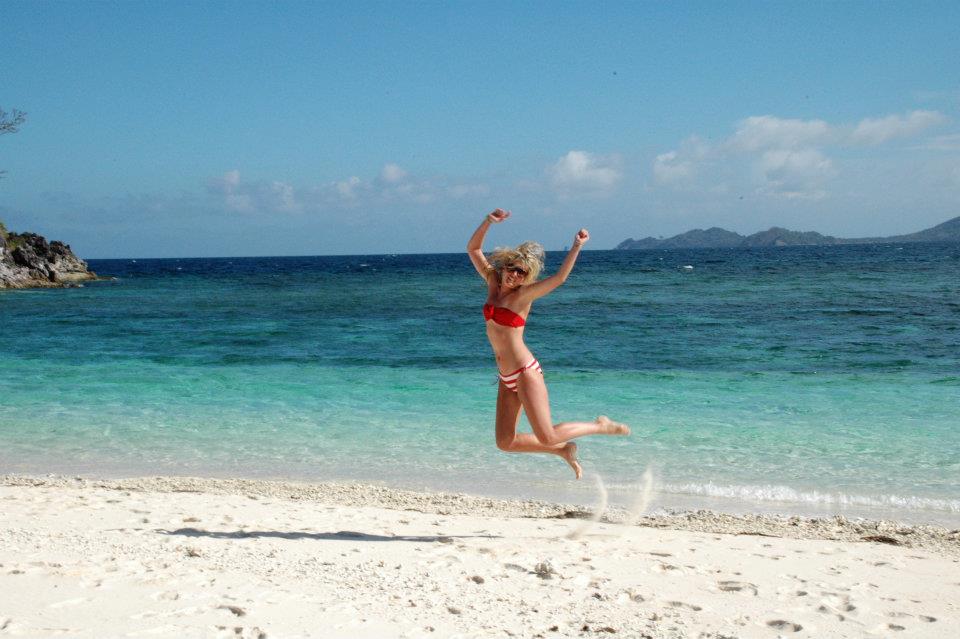 Can you recommend a stylish holiday stay for the family?
One of the most stylish holidays we took Daisy on was the Amalfi coast. We hired a car and travelled around after a friend's wedding staying at lovely small boutique hotels in places like Positano and Sorrento.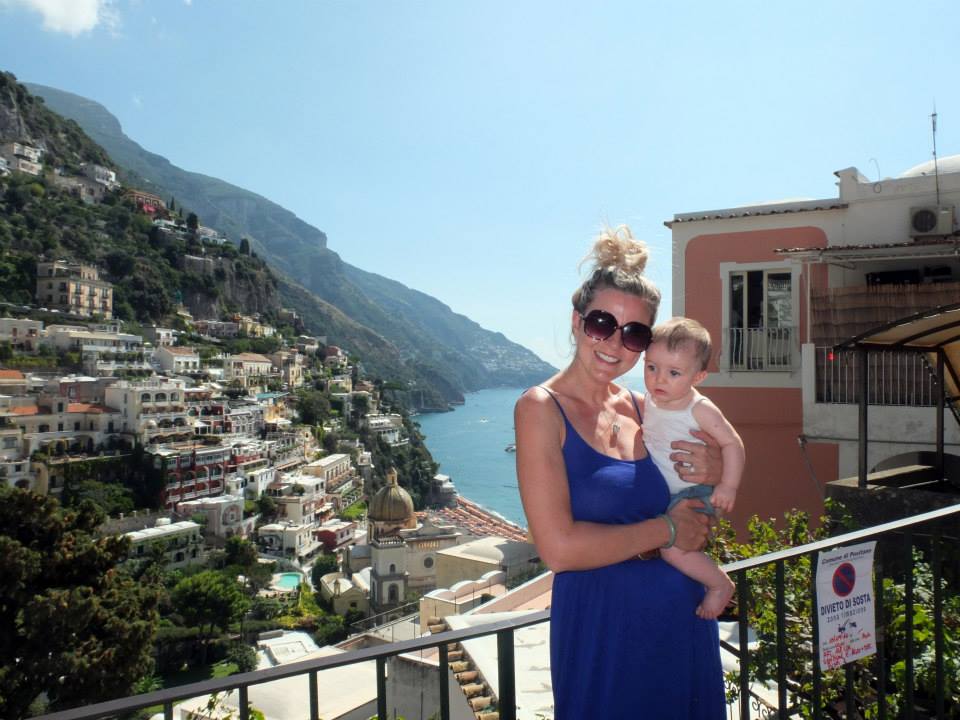 What do you like to wear on the plane?
My favourite travelling outfits are a pair of well worn skinny jeans with a t shirt/shirt and hoody. For me it's about layers and also having a spare pair of leggings to hand for all the toddler drink spillages!!
What has been your favourite holiday to date?
My favourite family holiday to date was our honeymoon in Sri Lanka. We travelled around staying in lovely intimate boutique hotels like the Aditya in Hikkaduwa and Paradise Road, The Villa Bentota.  At the time Daisy was only just crawling so I'm not sure how suitable they would have been for a toddler but they were perfect for us at the time.
If you could take your children to one country, which would it be and why?
I travelled a lot before becoming a mum so I would love to revisit some of the amazing places with my family – South East Asia mainly. Thailand, Vietnam and Cambodia are on my hitlist before Daisy gets to school and while the new baby is free to travel. My tip would be to get as many long haul flights in as possible while babies are under two and it's free!!! It makes a big difference having to pay for their air fare.
What's your one holiday beauty essential?
My holiday beauty essential is Elizabeth Arden 8 Hour Cream – great for chapped lips, dry skin and minor burns.
Where do you like to go for a 'parent escape'?
Since becoming parents we haven't managed a child free holiday although we did go up to L'Enclume for one night in Cartmel, the Lake District for some exquisite food and fine wine – bliss!! Before Daisy we travelled around India and the Philippines and I sometimes reminisce about those care free, child free days where you could sleep until noon if you wanted and sleep on deserted islands. One of the most incredible trips I have ever been on was a 5 day boat trip in the Phillipines staying on tiny remote islands, eating coconut for breakfast and fishing off the back of the boat for sushi. Definitely not one to take babies or toddlers but we did see some some families with older kids. It's an incredible adventure and the guys that run it are awesome. One of the best travel experiences of my life.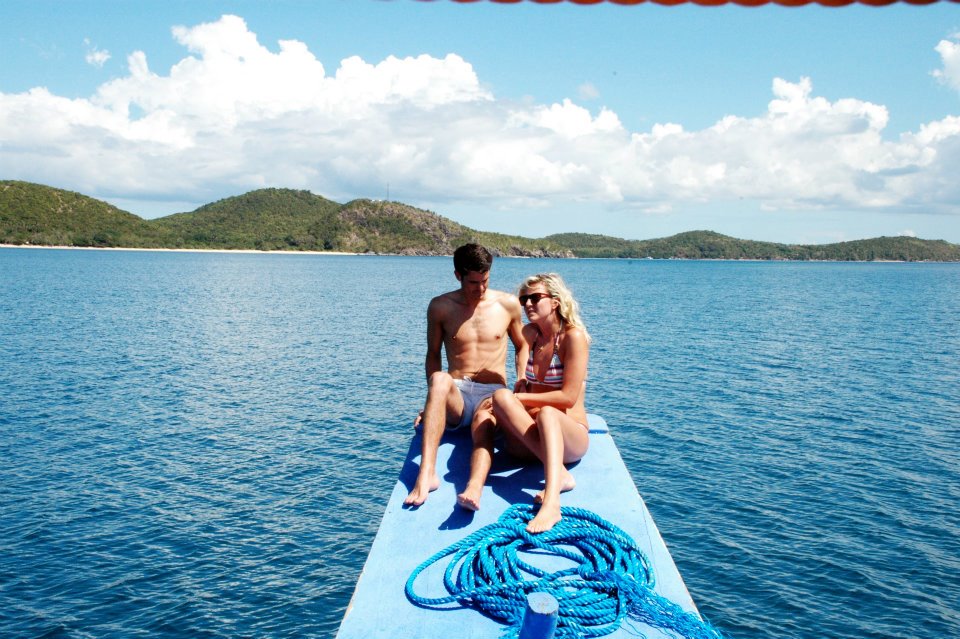 What are your must-haves for a family beach day
For a great family beach day my essentials are factor 50 suncream, toys and inflatables, an umbrella or some sort of shade, a kindle (just in case I get 5 minutes to read), snacks and plenty of water.
www.kelliannephotographer.co.uk
Photo By: Images copyright Bikinis & Bibs and Kellianne Newiss