Hip Holiday Mama In Limousin – Clio Wood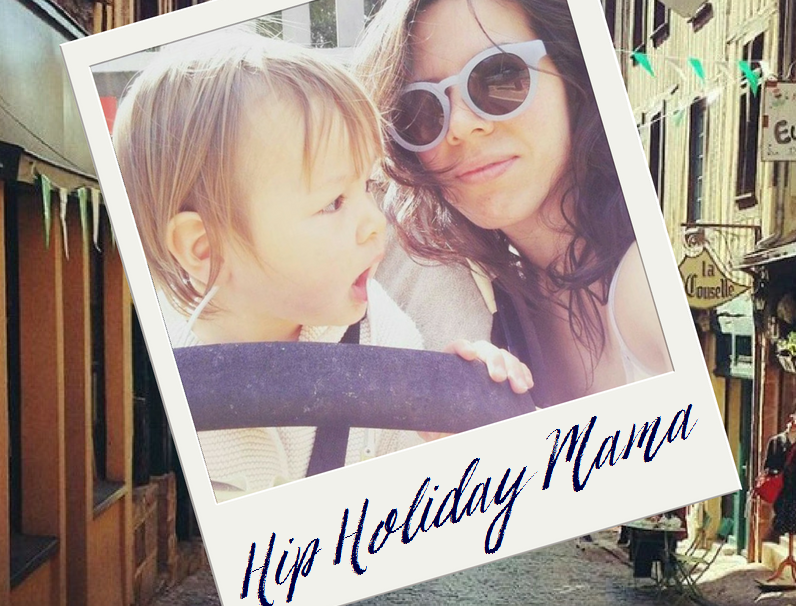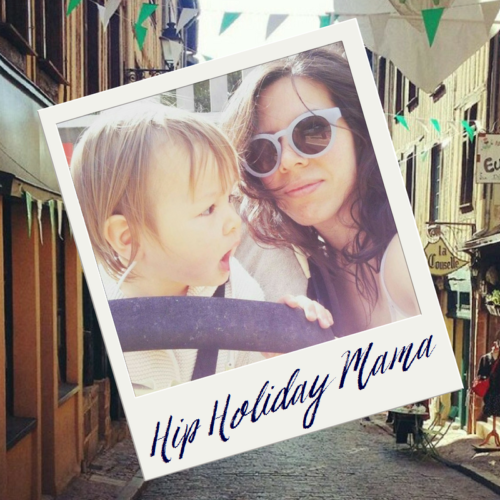 Clio is the Founder of &Breathe Postnatal, a family wellbeing company that specialises in postnatal retreats and events in France (Limousin) and the UK.  She has a 2 year old daughter, Delphi, and a very patient husband, Bryn.  They live in Hertfordshire in the UK.  Clio enjoys most things fitness related, ice-cream and watching feelgood films, and sleeping when she can.
1. What makes your ideal family holiday?
True time off and childcare!  I love my little girl, and adore spending time with her, but it's exhausting!  It's so important to get a balance between fun for them and fun for you.  Otherwise you may end up spending more time making sure that they're having a good time than you do relaxing!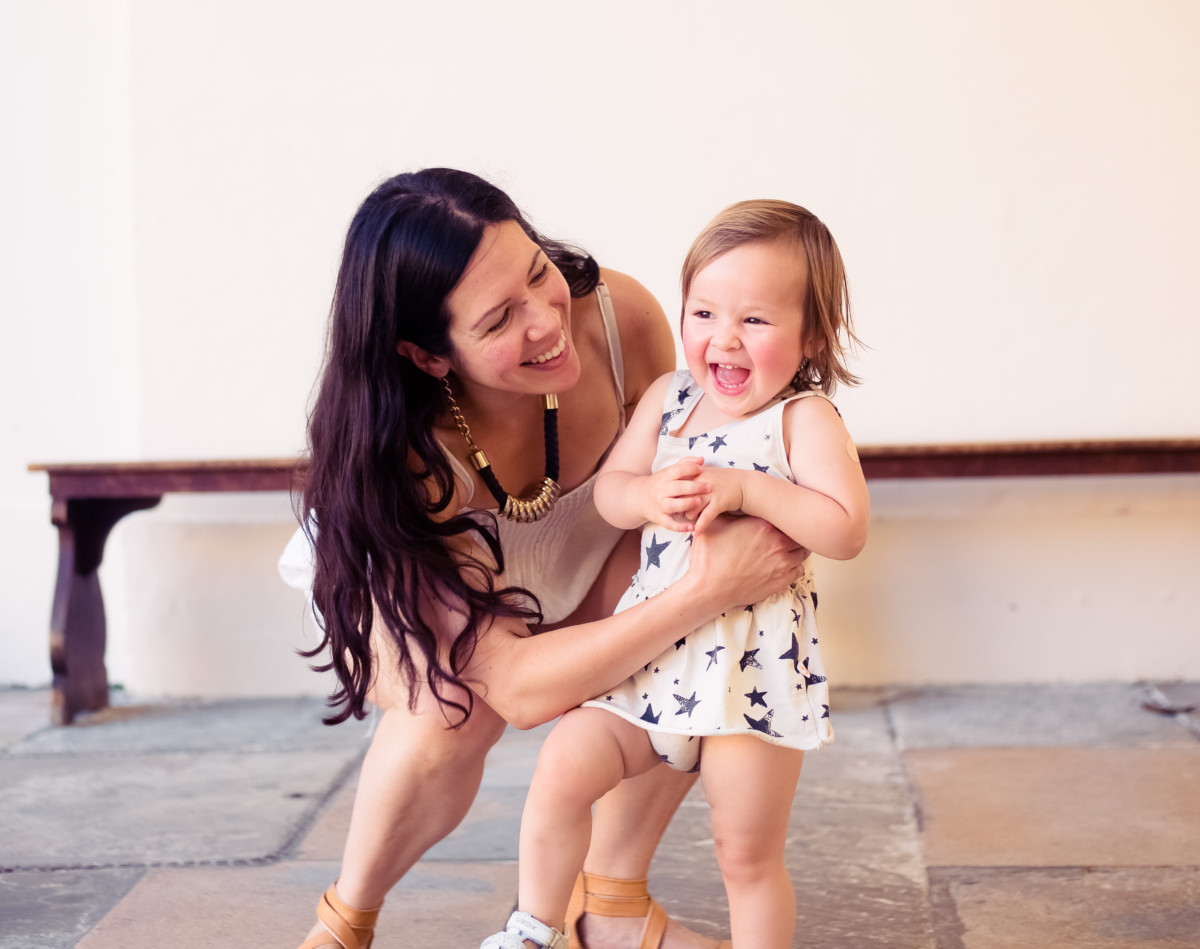 2. Where is your favourite kid-friendly beach?
I'm actually not a massive fan of beaches (shock horror!) because I hate the sand…but I do like to spend time by the sea.  Pebble beaches get my vote every time as they're just as much fun and you don't come home with sand in every nook and cranny.  The Greek islands have some amazing ones, like Valtos beach on Parga.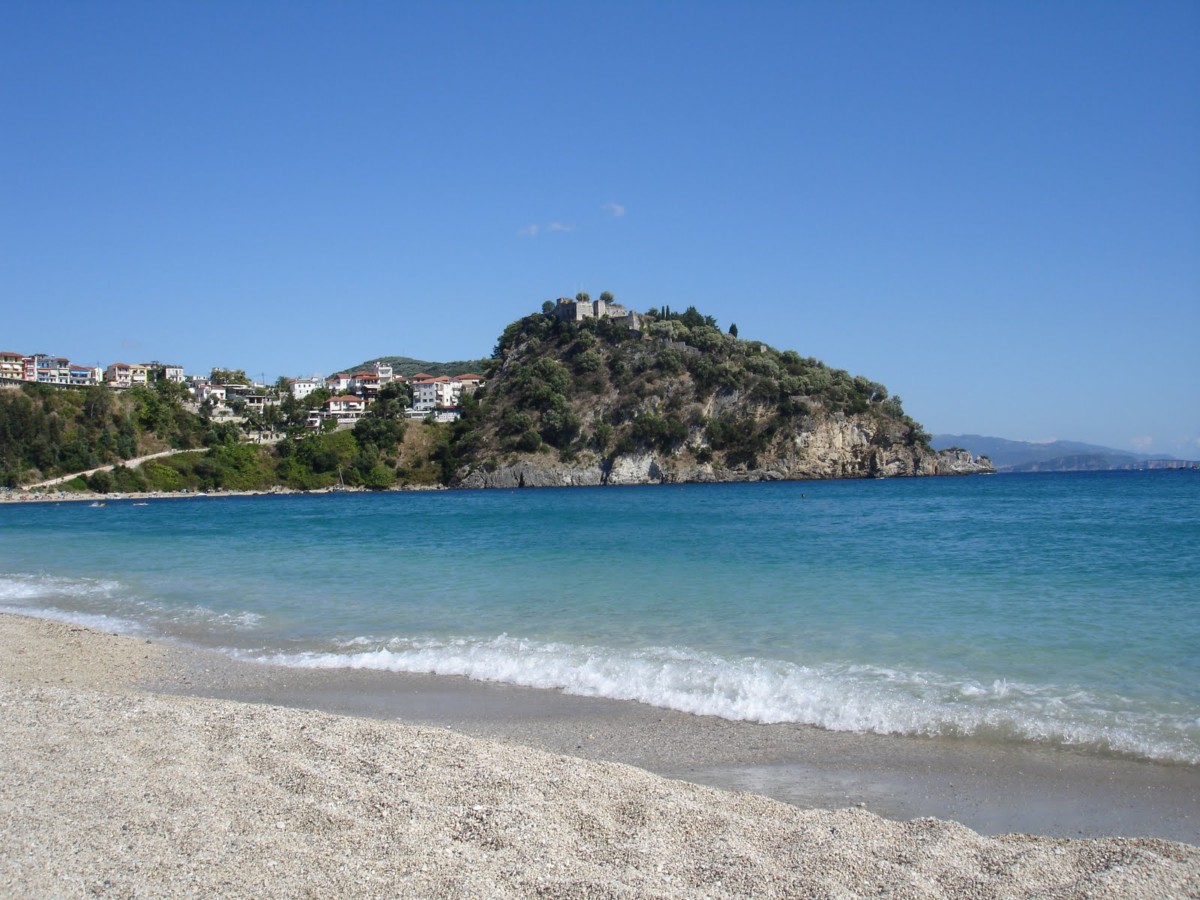 Valtos Beach on Parga, Greece
3. Bikini or swimsuit? Where do you buy your swimwear?
Bikini!  How are you going to tan your tummy otherwise?  I love Seafolly for it's quality but vaguely affordable designs – such cool patterns and really well-made.  I also love Sweaty Betty cossies if doing something more active – nothing worse than losing your bikini top when ploughing up and down the pool.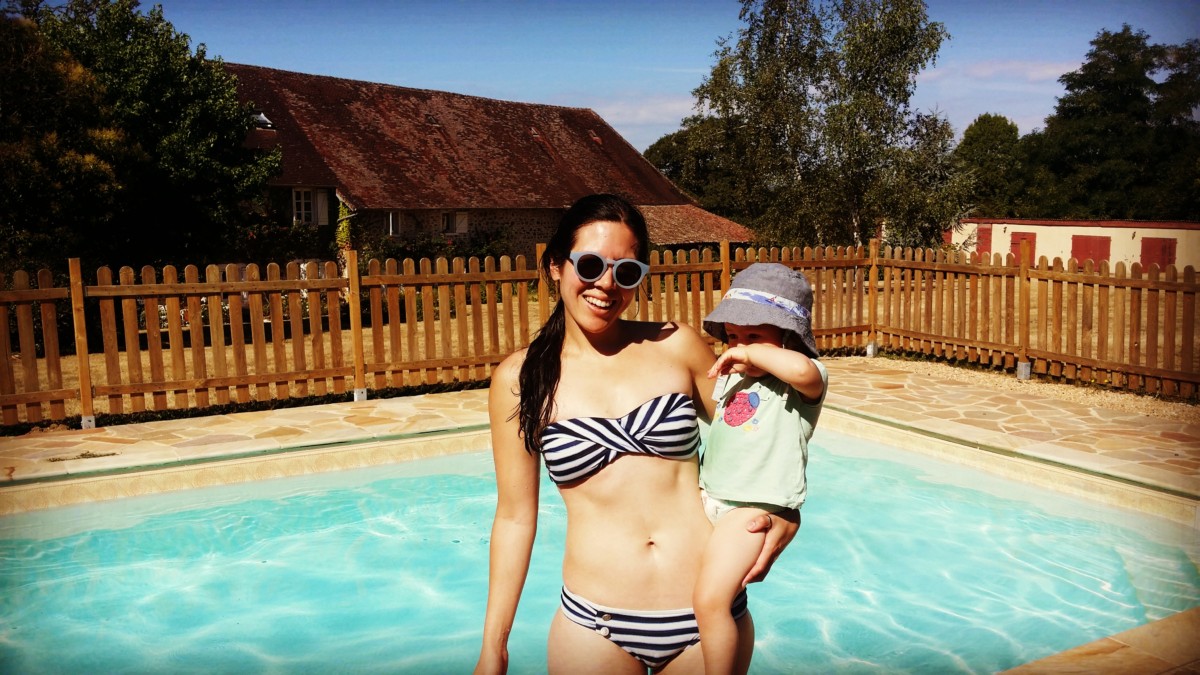 4. Can you recommend a stylish holiday stay for the family?
Well, I'm biased of course, but our Manoir in south west France (
lajugie.co.uk
) is the perfect spot for relaxing with the family as we have everything to hand (baby equipment, babysitters, plenty of outdoor space and toys, fun kids activities nearby) and it has a truly personal stylish touch as I used to run my own interior design company.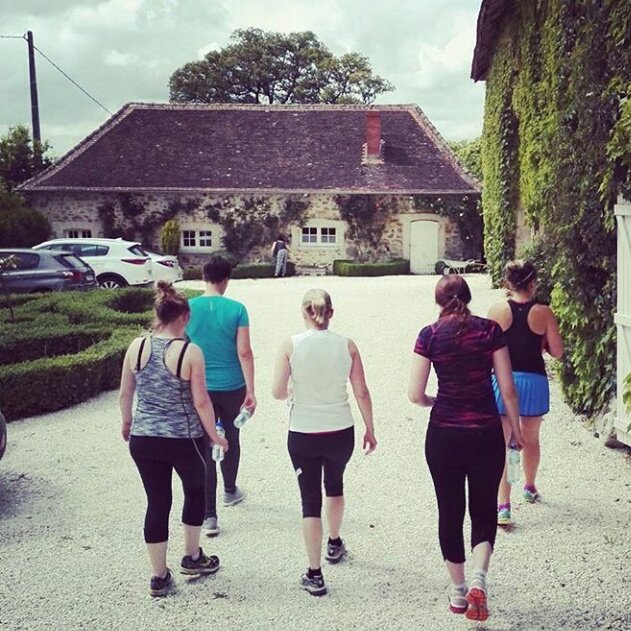 5. What do you like to wear on the plane?                                                                                                         Leggings or smart jogging bottoms.  I'm all about comfort on longer-haul flights, and I'm always freezing so I take plenty of layers and big scarves to keep warm!  Hush or Lululemon are my favourites.  For shorter flights, I just wear what I'm wearing that day – I'm back and forth to France a lot and the flight's only an hour or so, so it's really not worth changing just for that.
6. What has been your favourite holiday to date?
We love doing things all over the world, and our holiday in Whistler and on Bowen Island (near Vancouver) was amazing.  Whistler is awesome for families as there's so much to do if you're a non-skier too.  They have little GPS emitters in kids' ski boots so you can see what they're up to during the day and there's lots of nannying/babysitting available which meant it was the perfect snow holiday.  Bowen Island was just a little oasis where we all got to enjoy some peace & quiet: gentle days, fresh air and picturebook houses, harbours and beaches.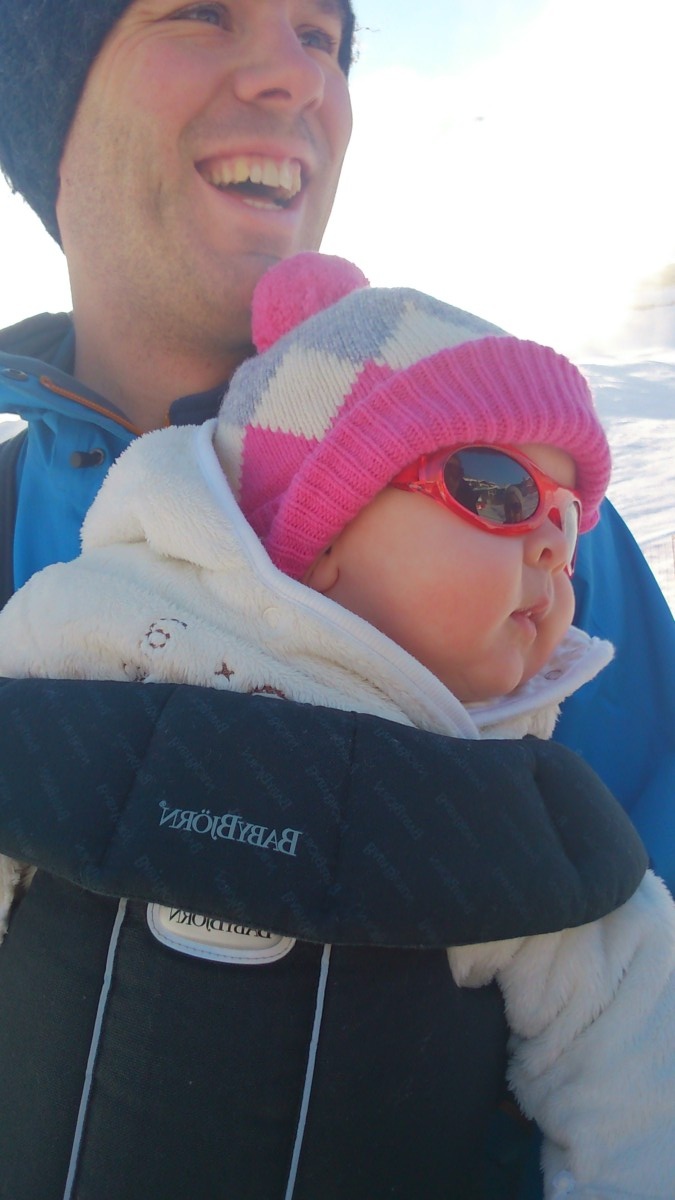 7. If you could take your children to one country, which would it be and why?
My daughter's name is Delphi, after the place in Greece, so we'd take her there.  Greece has such a fantastic and important history and I loved the mythology growing up.  The archeology inspires a real sense of wonder and the islands have such natural beauty – it's a hard place not to love.
8. What's your one holiday beauty essential?
Suncream.  Specifically Elizabeth Arden's Factor 50 Eight Hour Cream Sunscreen.  I'm not great at skincare, but one thing I do do is suncream.  I burn really easily, despite my olive skin, and this is a fab, light version that you can use all over your face and not feel all greased up.  I use it most days even at home to try to stop my laughter lines developing quicker than they need to as well!
9. Where do you like to go for a 'parent escape'?
Frankly anywhere without our toddler is parent escape enough!  But The Scarlet hotel in Cornwall is just INCREDIBLE.  It's adults only, so you really escape the kiddy thing for a while and the setting is just stunning, right on the cliff top overlooking the beach and there are brilliant walks from the door.  The wood-fired hot tubs are a must.  The Pig restaurants with rooms are also firm favourites.  They combine three of my favourite things, lovely interiors, delicious food and divine treatments, all in beautiful settings.  What more could you want?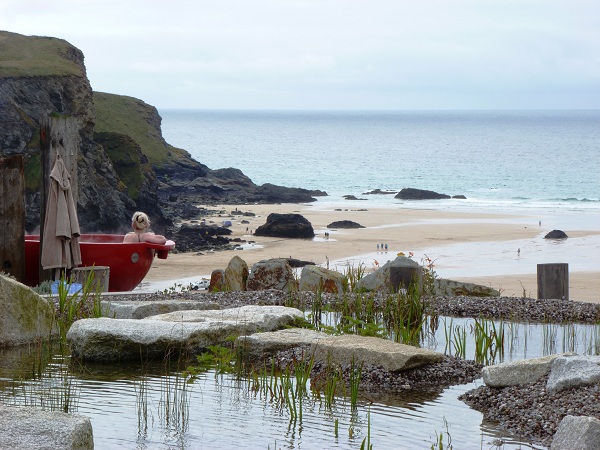 10. What are your must-haves for a family beach day?
Lots and lots of water, to hydrate and to clean up little ones; some toys (we always forget!); flip flops so you don't have to squeeze sandy feet back into shoes, and change for ice creams (most importantly).
Photo By: Copyright Bikinis and Bibs and Clio Woods