The Coolest Kid's Hat In Town – Little Hot Dog Watson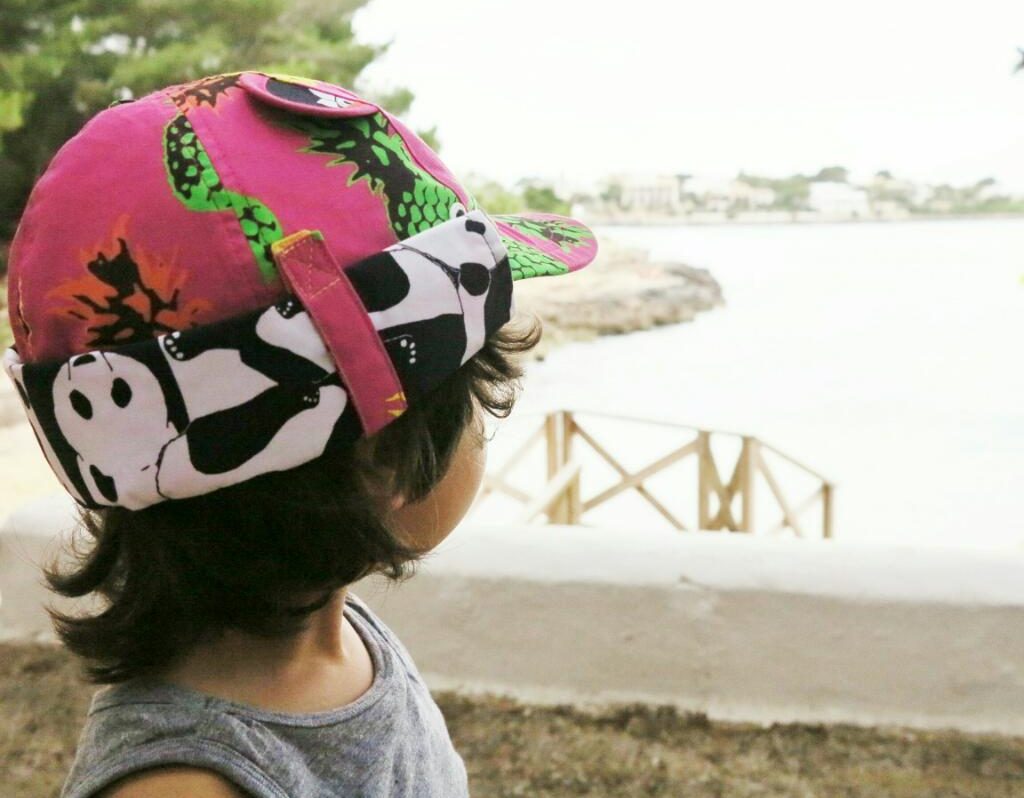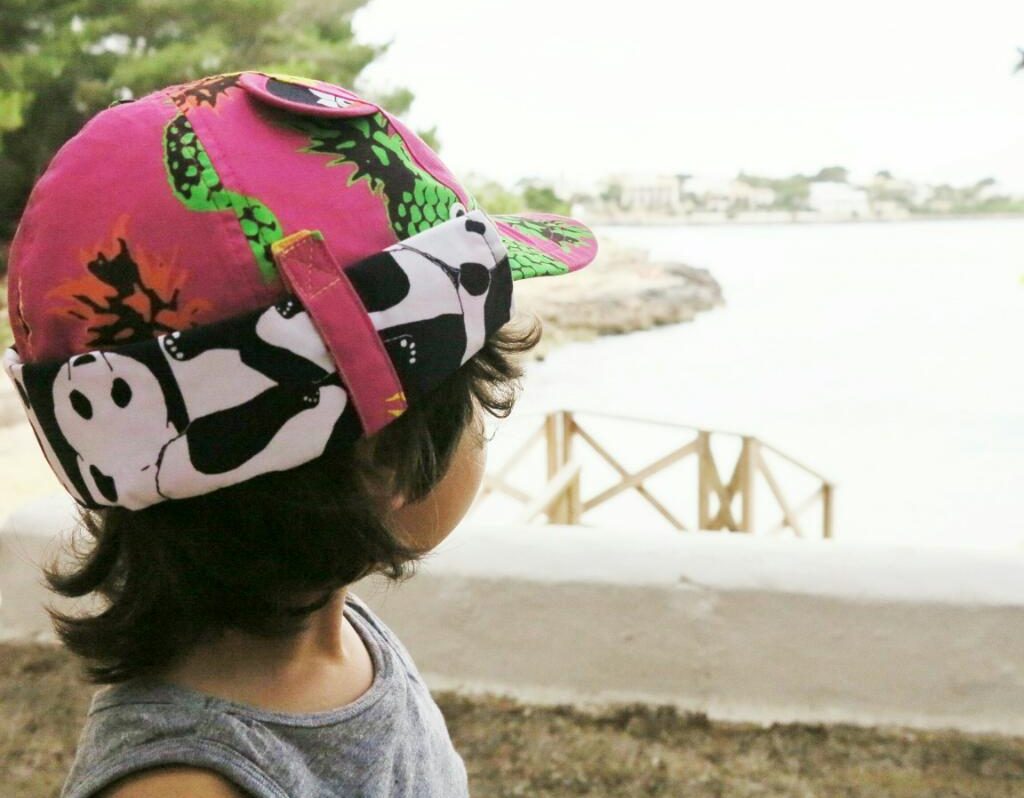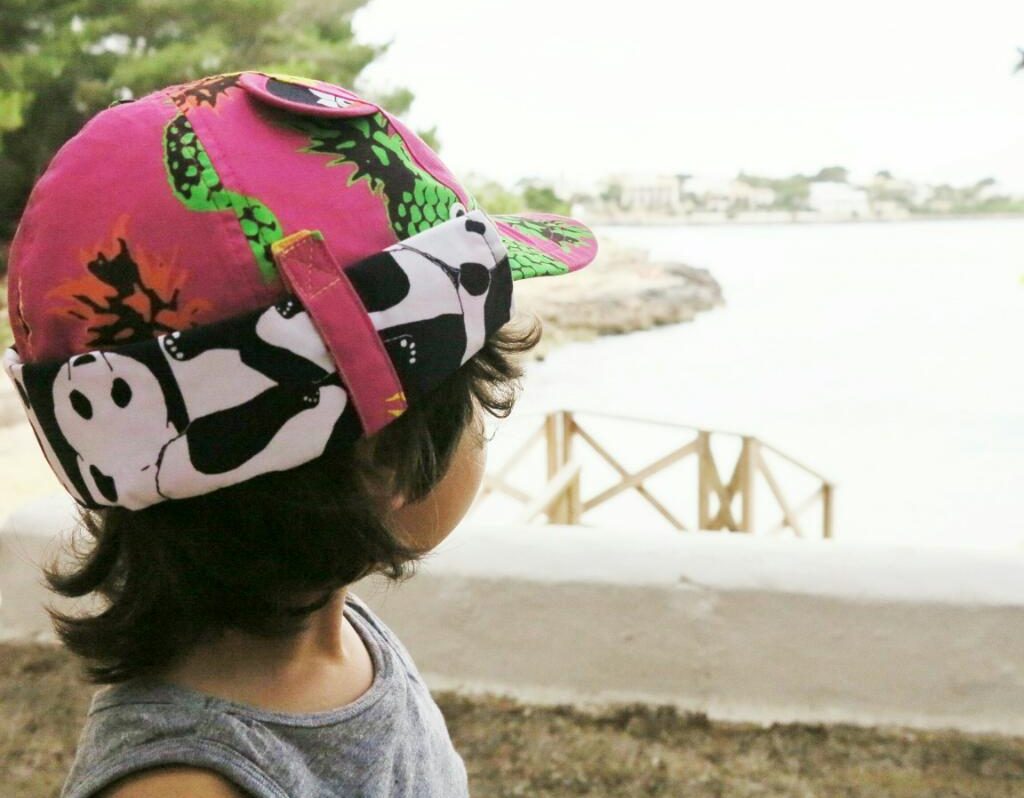 Us mums are full of brilliant ideas for our kids. I must have thought of a million product ideas since having  T-Rex but putting them into practice is a massive challenge, especially when you are still being a mum!  So hats off (s'cuse the pun – that really did just pop into my brain) to Emma at Little Hot Dog Watson, who has created possibly the coolest and cleverest kid's hat I have ever come across.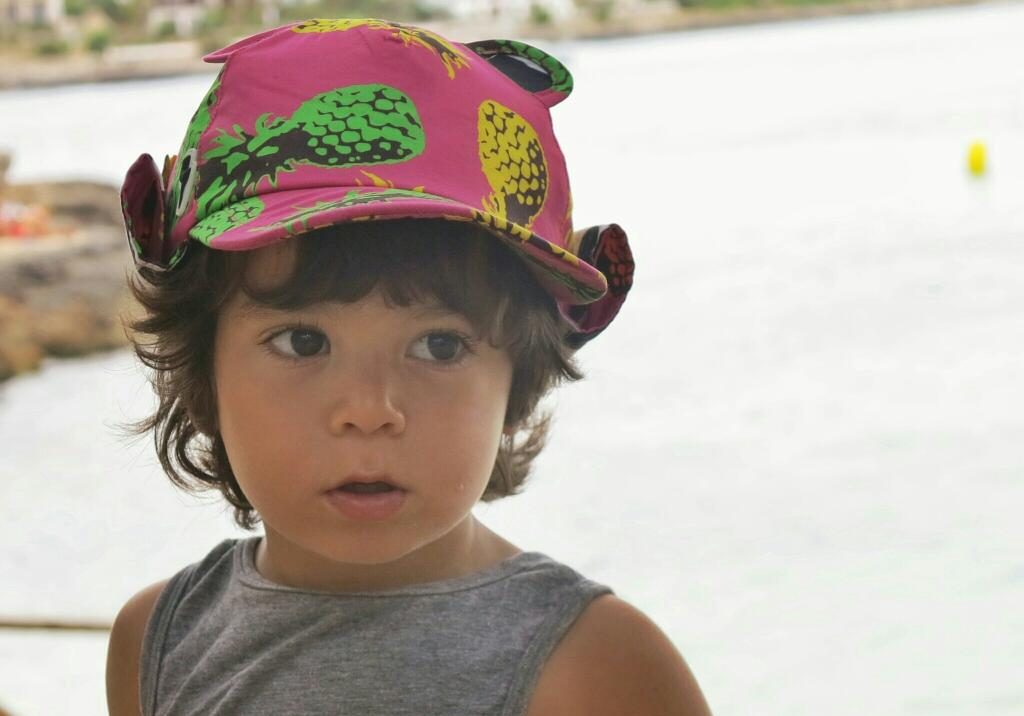 The Little Hot Dog Watson hats are definitely high tech. They are made from 'buzz off' fabric which repels mosquitoes for up to 30 washes; a smart 'goldilocks' fabric which keeps children's heads at the perfect temperature and a UPF50+ material which carries top level sun protection from UVA and UVB rays.
I love the prints on these hats, they take 'high vis' to another level and are ideal for keeping track of your little one when you're out or on the beach.  We chose the Cub Pineapple Punch baseball cap for T-Rex – pineapples on the outside and pandas on the inside with extra protection for the neck and ears without looking like a dweeb.  I also love the fact that some of the hats have attitude 'ears' and 'shark fin' attached to them.
Prints and hat styles come in a range to accommodate all ages with the bucket hat, bonnet hat and floppy hat all have a chin strap for babies.  You can see some of the other amazing banana, camouflage and panda prints here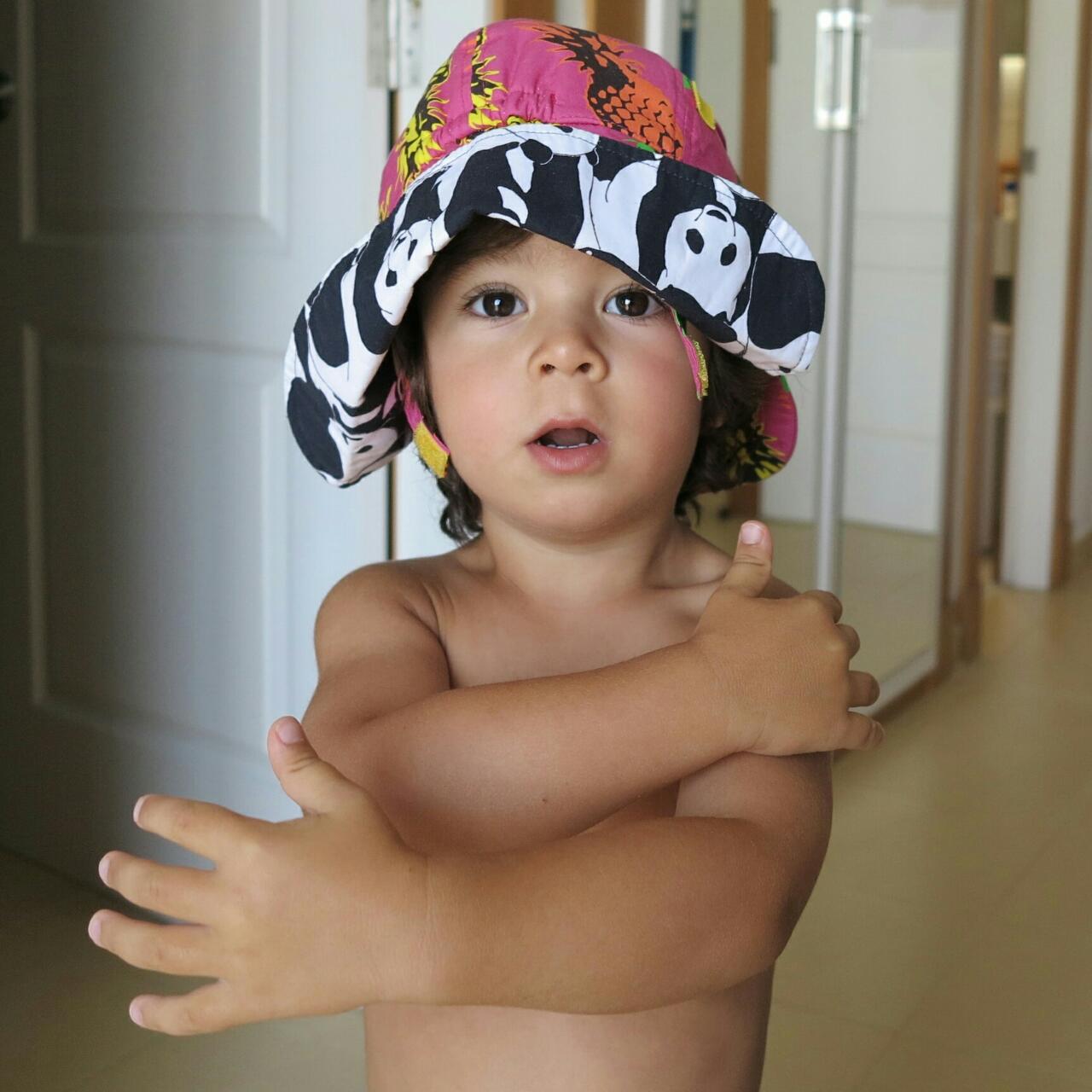 This gangster rap look styled by T-Rex himself
We have been wearing this hat for most of the holiday combined with Kid's Jungle Formula Mosquito Repellent and no mosquito bites so far! Bring on the adult versions please Little Hot Dog Watson…
This post is in association with Little Hot Dog Watson who kindly gifted us this hat…which you might have noticed, we love.
Photo By: Images copyright Bikinis and Bibs