The Coco Maxi Dress By Seraphina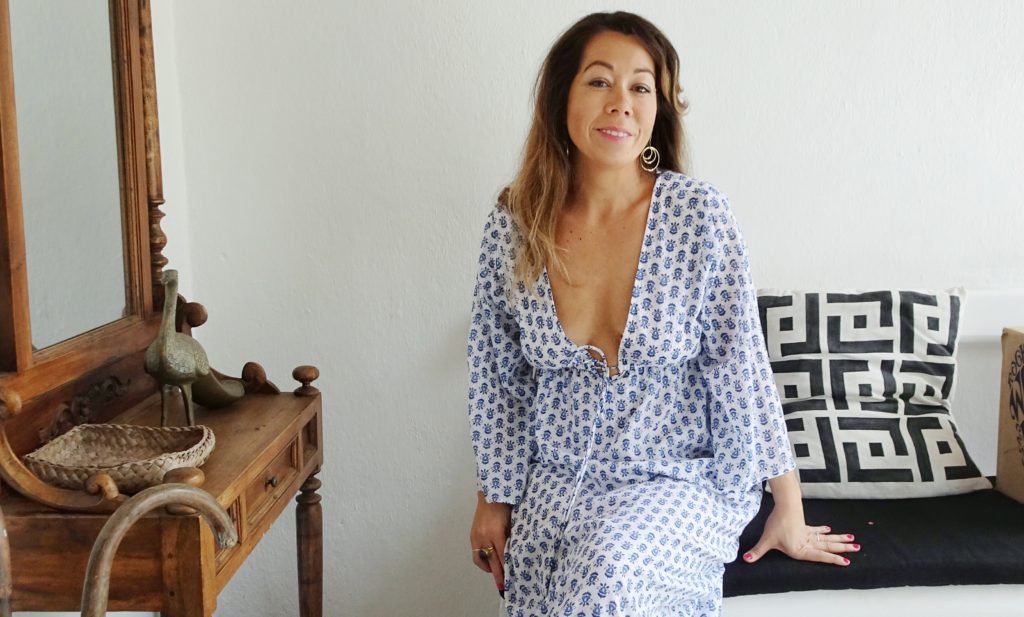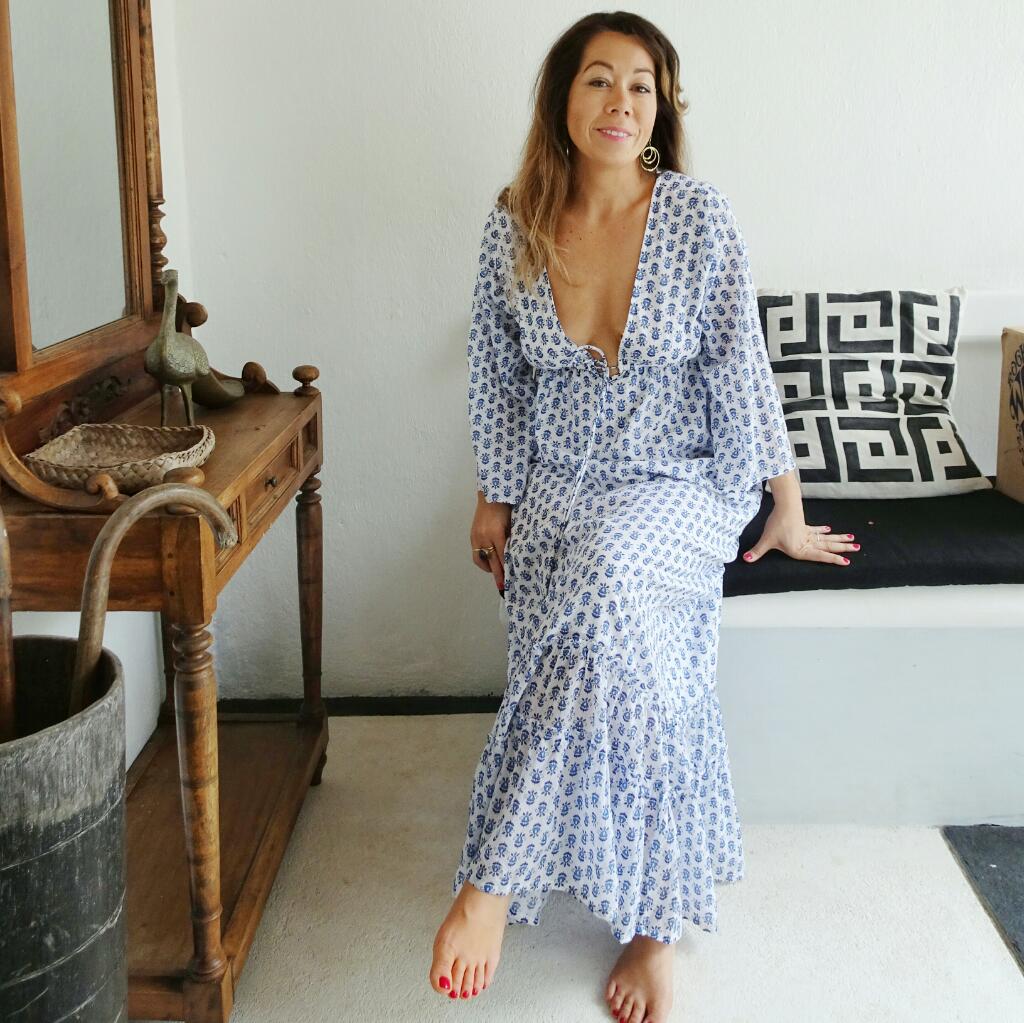 There are some dresses that are made to wear in certain places and when I saw the Coco maxi dress by Seraphina, I knew it would be the perfect accessory to colonial villas and palm clad gardens in Sri Lanka. Seraphina is a beach and lounge wear label founded by Fiona Hodges whose upbringing on a tea plantation in Darjeeling, inspired her to explore block print methods by local artisans. After working at Vogue in London and Sydney, she decided to create her own collection.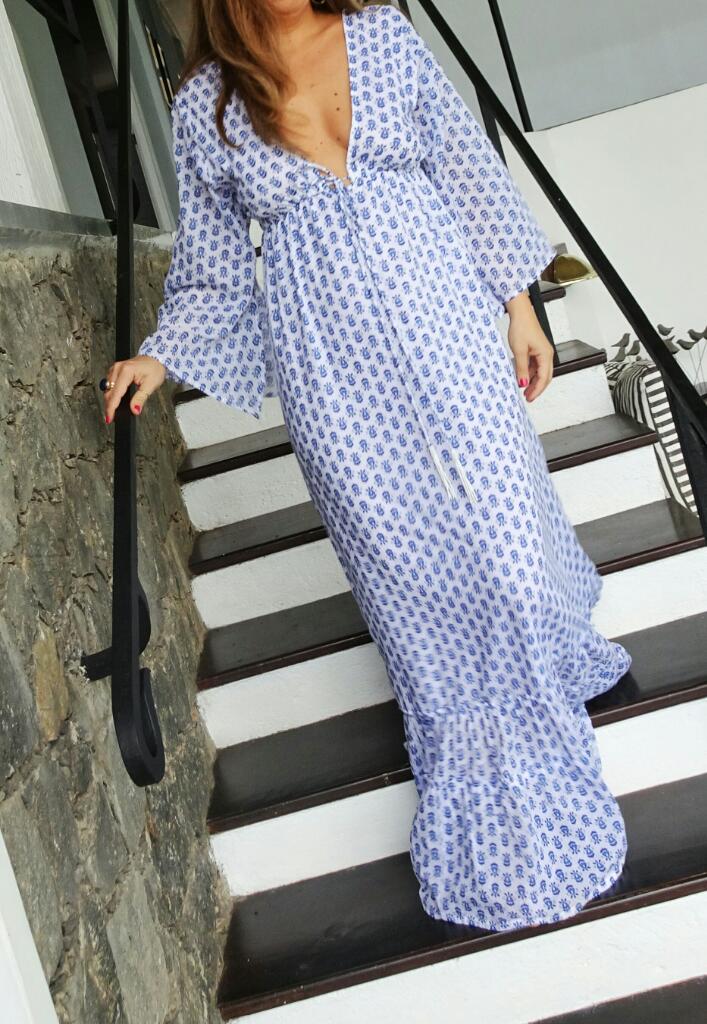 The Coco maxi is a statement dress that requires little accessorising. It has ruffles, bell sleeves and a deep plunging neckline designed with smart bohemians in mind. I added brass loop earrings and wavy hair to create a romantic look. Some might want to add a necklace but I think you should let the neckline speak for itself.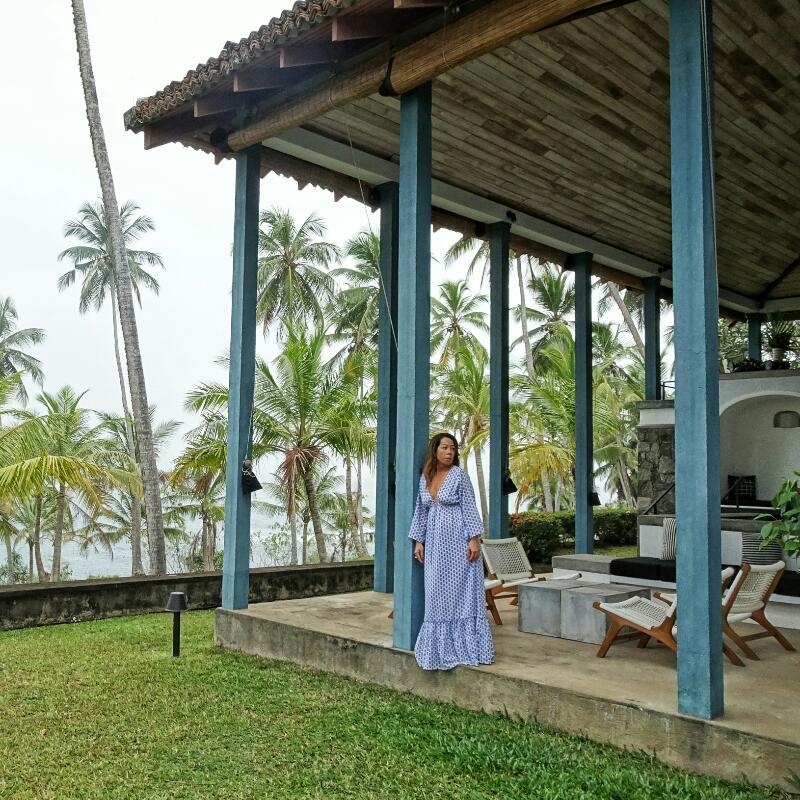 Seraphina's collection extends to beautiful tops and clothes for toddlers and children. The cuts are simple and sophisticated and made for travellers who love a stylish but understated look.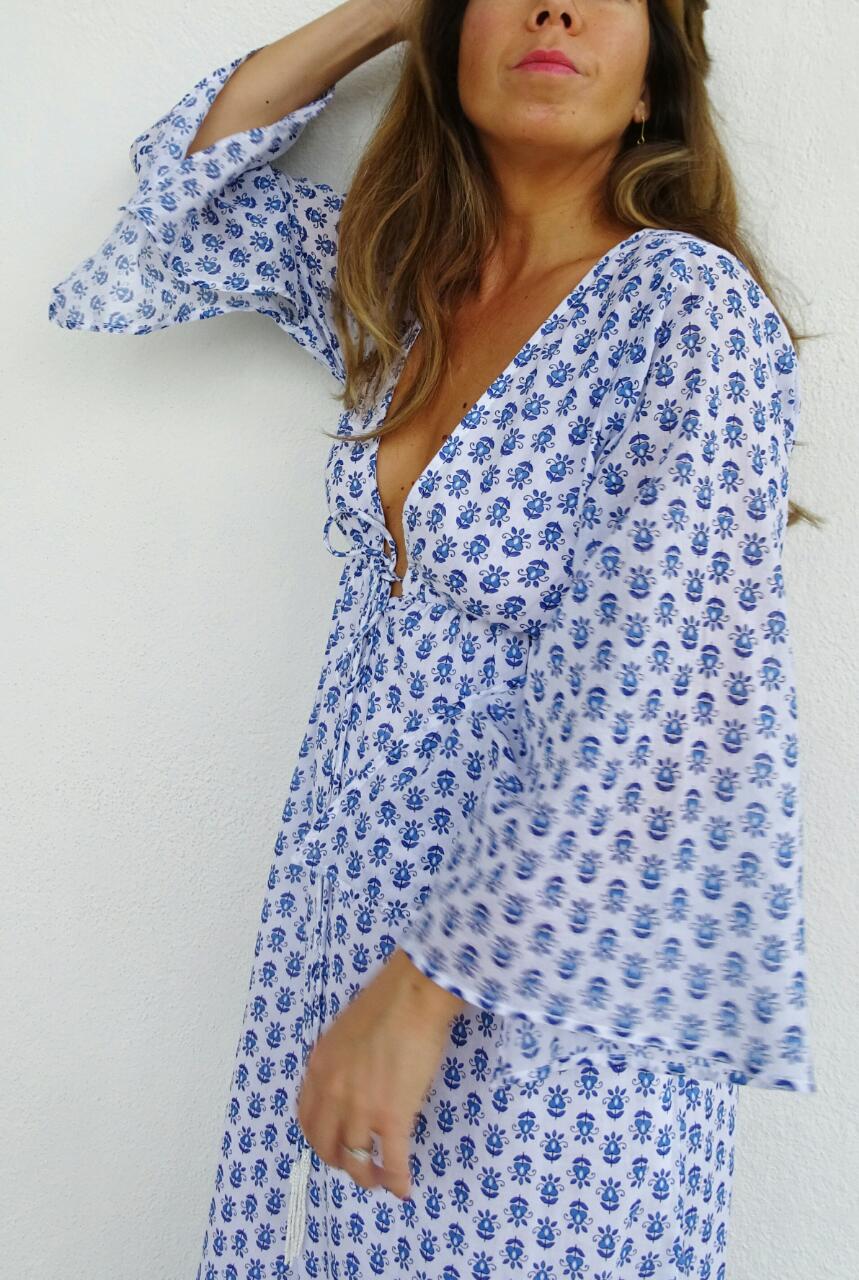 If you are travelling to hot countries then this is also a great collection for cool cotton cover-ups. I have been wearing the Ella V Neck Kaftan as a nightshirt and found it ideal for humid weather. The long sleeve outfits for children are also a good way to keep mosquitoes away whilst also keeping your little one feeling cool…I am in love with the Bloomer Sets and the Little Sara Dress with Tassles.
Seraphina doesn't charge for postage and packing and so is accessible to the world!:) Use my code BB20 for 20 % off.
Photo By: Copyright Bikinis and Bibs