Little Beach Bums – Beanie & Bear Kids Beachwear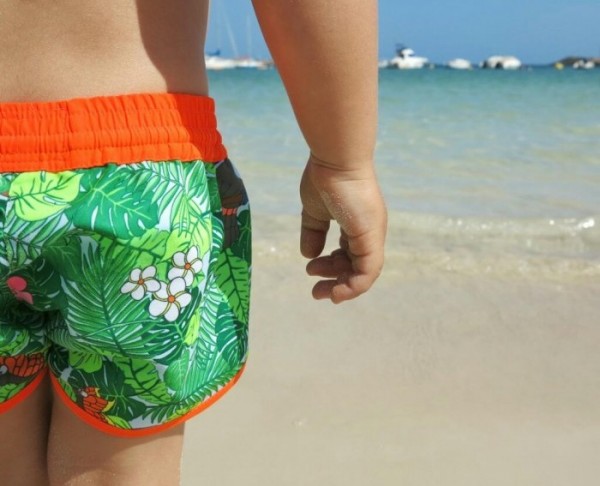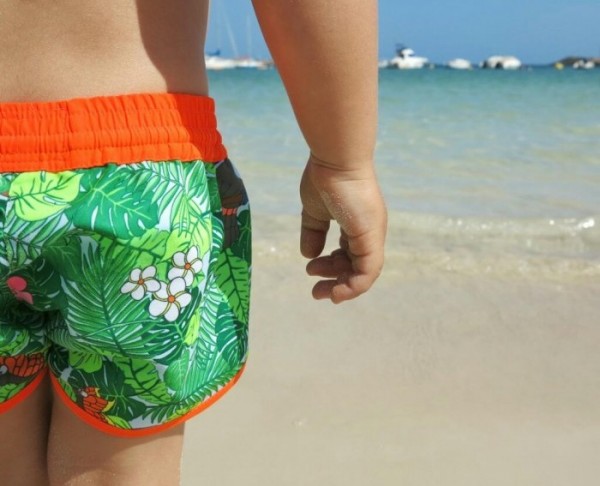 I love it when I find really good beachwear for kids and the minute I found the Beanie & Bear website I knew I was going to love it.  Aside from the fact, Noya – Beanie and Bear's creator – lives around the corner from me (see serendipity!) I love this swimwear for its bright colours, cool cuts and ASS – anti saggy swimwear – factor.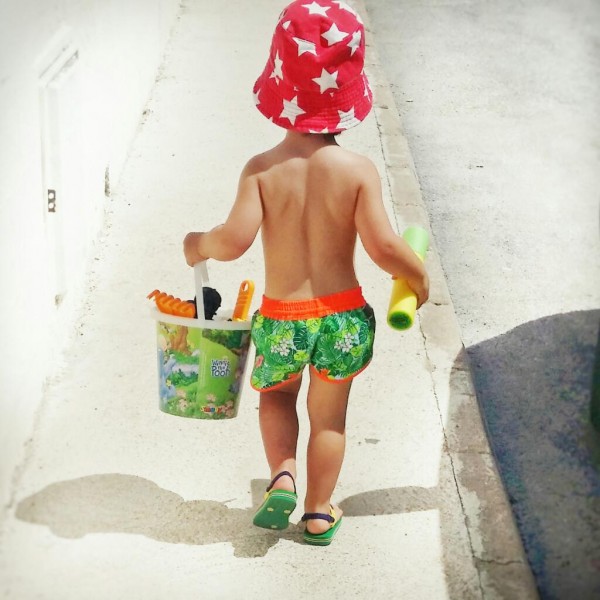 Noya, who is also mum to Beanie & Bear (the brand's cute models) created this swimwear line out of a frustration of only being able to find bland, ill-fitting swimmers for her little ones.  The result was a collection of bikinis, trunks and a one piece swimsuit all in bold and playful colours.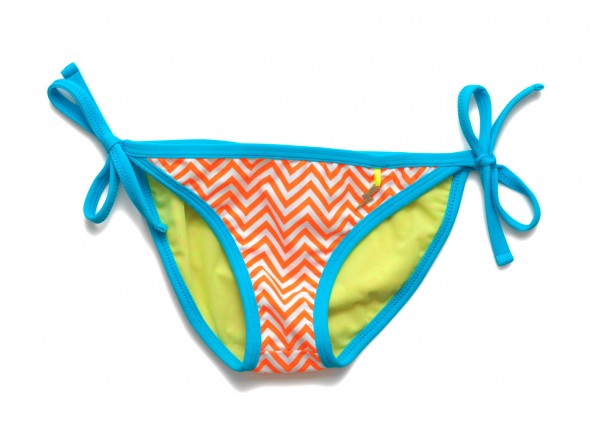 These are called the Abby Bum and so are clearly a favourite
I thought T-Rex might be a bit young to fit into the tropical print 'Milo Bum' as they start from size three and he is two and a half but they were fine and because they have a drawstring (neon!) we just tightened them up a bit.  The shorts are also really well tailored and have that european style fit that's really flattering…I basically love them!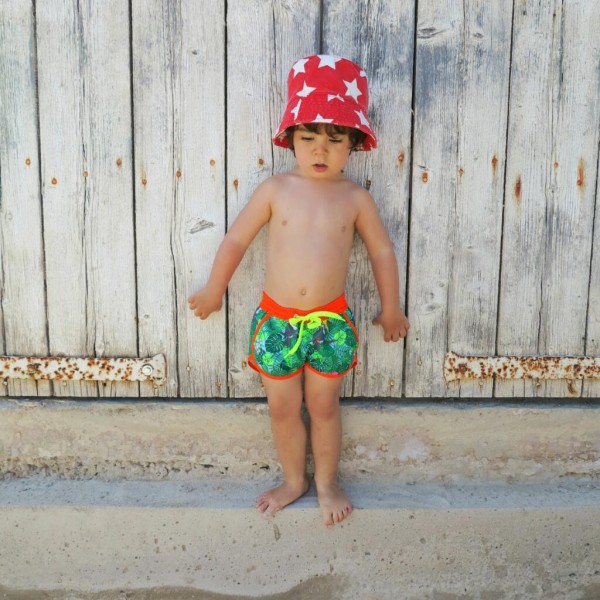 I once lost T-Rex on a beach in Australia when he was only one and had just started walking – it was so scary and so now one of my definite musts when buying his beachwear is bright colours.  I chose the 'Milo Bum' because it has a cool tropical print with neon waistband and trim.  It also has a little gold lightening bolt tag which T-Rex calls his "lightening and booming".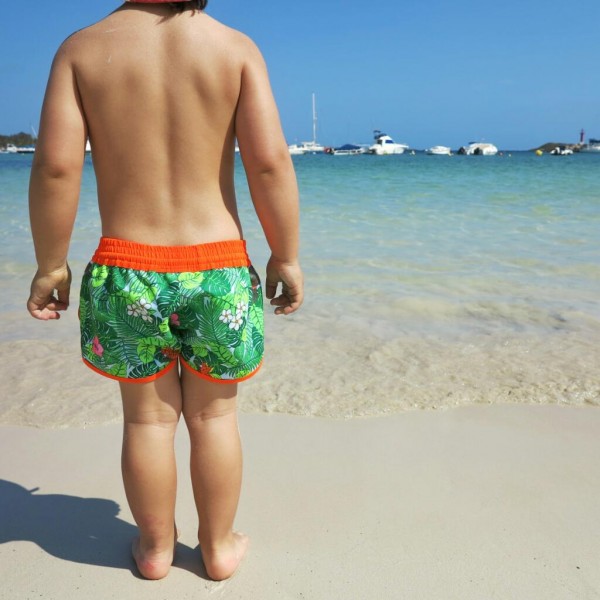 The girls collection is equally cute with mix and match pieces.  Girls can also wear the boy's shorts which I love because if you have sons and daughters in your family, it saves space in the suitcase as they can share.
If you prefer to have a top for your little one to wear, there are lots of cool cotton t-shirts and vest tops available…I've kind of relaxed about T-Rex being completely covered this holiday…he's cultivating his beach bum look by starting with a solid tan.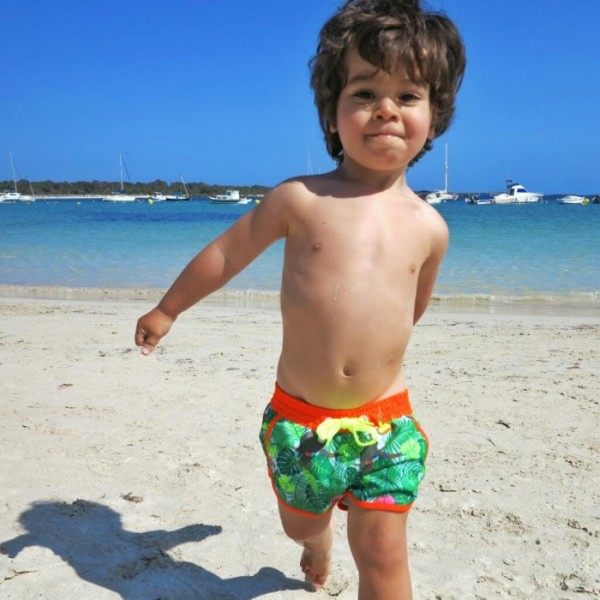 T-Rex Wears the Milo Bum in Tropical
Other facts about Beanie & Bear:
– Ethically made in England
– UPF50+ quick dry fabrics
– Age range 3/4 to 11/12
You can also read about Noya's family travel tips and favourite destinations in her Hip Holiday Mama interview here.