Vintage Sari Shirt – Lisa Taylor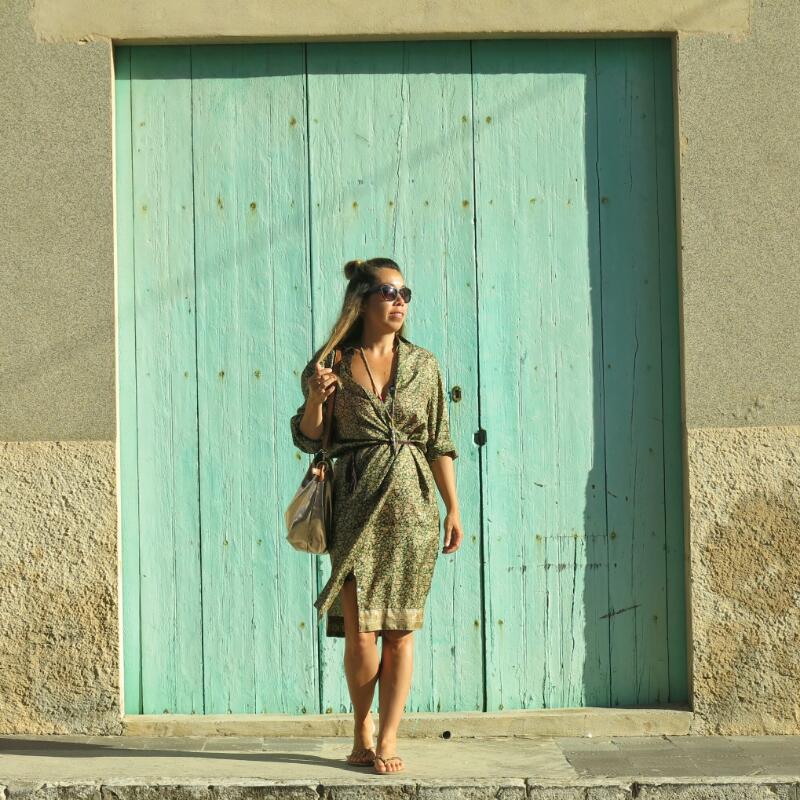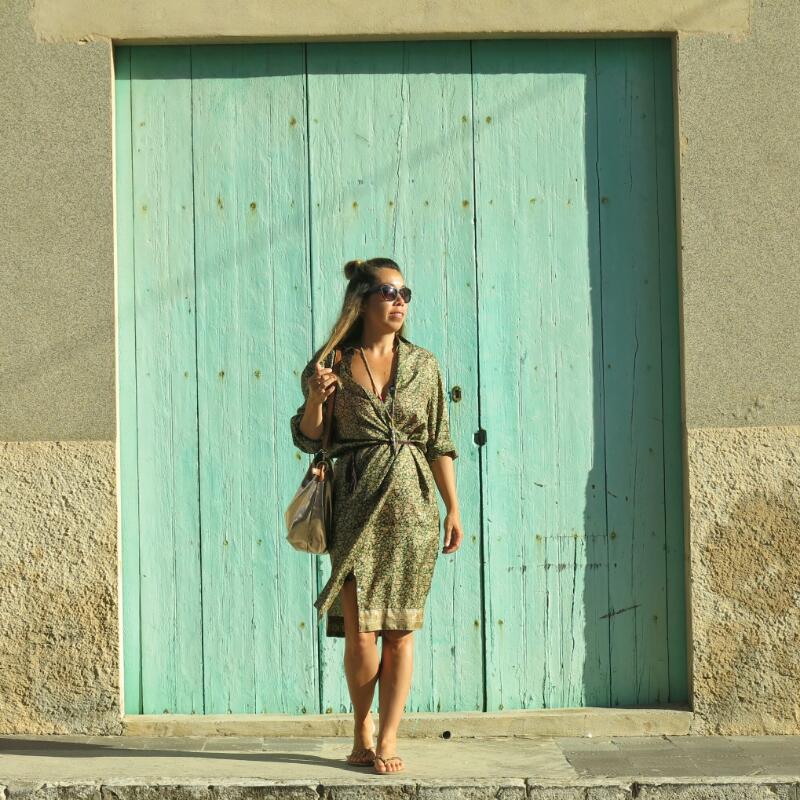 In my opinion the best summer wardrobes are an eclectic mix of high street fashion, designers and independent labels.  I love a pre-holiday shop to get excited about travelling but I also love digging out classic pieces that I've usually bought abroad and wear on holiday every time.  I was recently given this beautiful vintage sari shirt from Lisa Taylor. India is somewhere I am still desperate to go to and so I feel like a bit of a cheat acquiring something so special without having visited its source but I love it nonetheless and can already see it being worn for several years to come.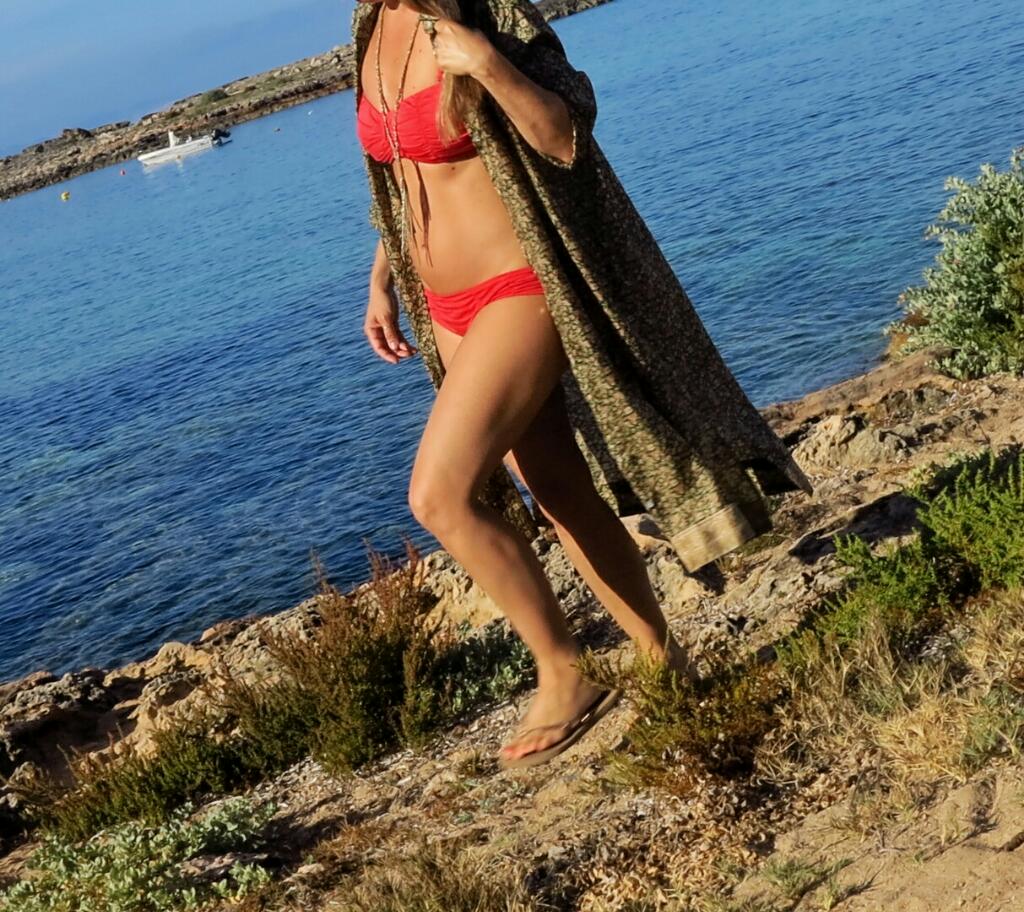 Lisa Taylor created her brand after years of being a buying director for one of the UK's leading high-street fashion brands.  Inspired by her many buying trips abroad, she decided to create a collection of one-off travel inspired pieces.  This silk shirt has been designed using vintage sari material meaning it's the only one available and no two sari shirts will ever be the same…this is something I love. By re-using unique fabrics, Lisa is one of many designers joining the ethical fashion movement which is a passion for her.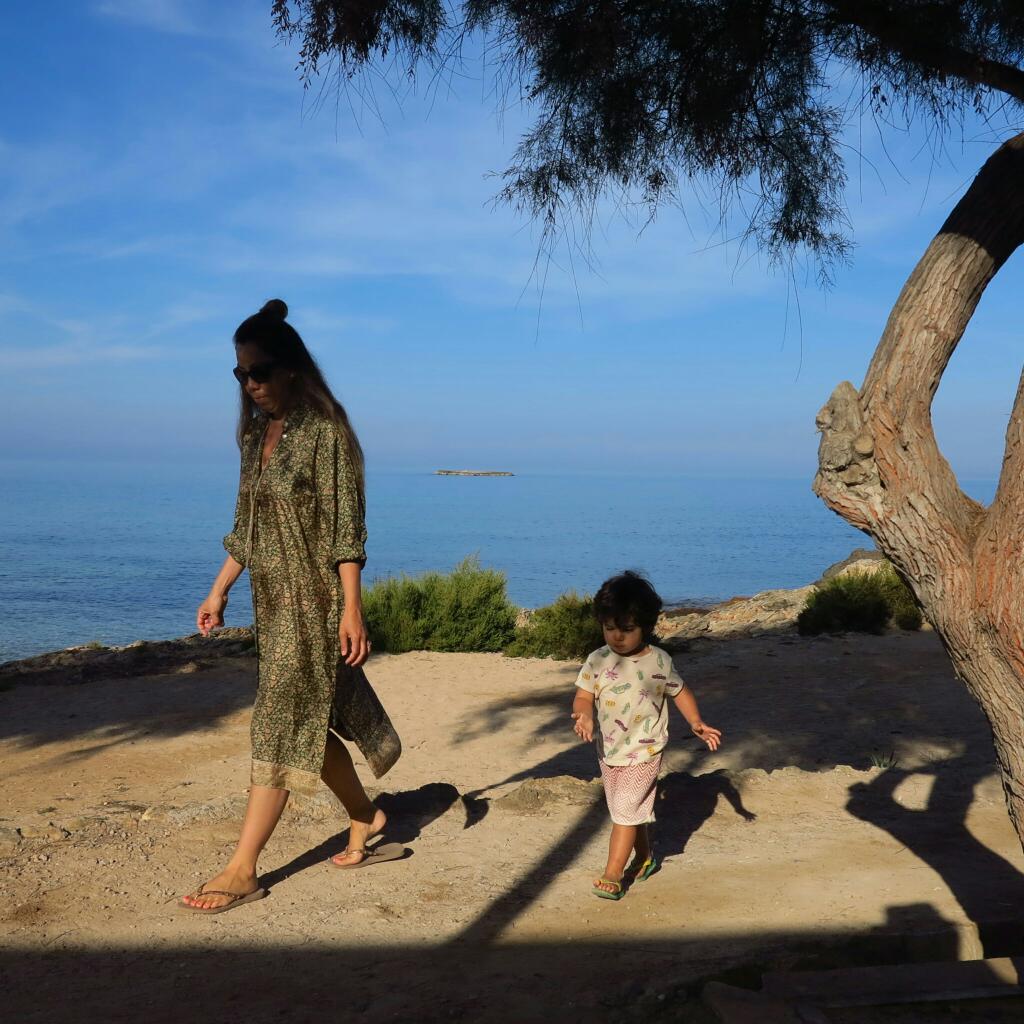 I have been wearing this shirt a lot whilst on holiday in Mallorca.  It's an easy cover-up for the beach and because we go to the beach late, we often grab a quick dinner on the way home and so it's a smart casual option for that too.  I have also been wearing it during the day with a tassle tie belt I have from another dress.
I wouldn't normally choose a colour like this – instead I'd go for something brighter like pink or turquoise in this style but I actually really love the earthy tone with a tan and a pop of colour underneath.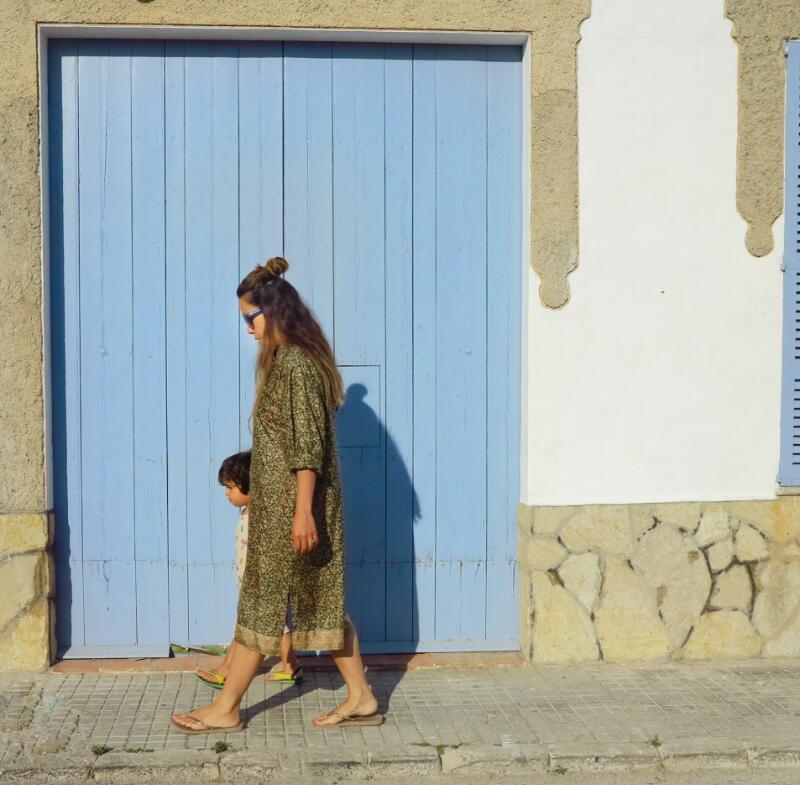 There are some other really cool pieces in the current Lisa Taylor collection – I especially like the Bluebell Kantha clutch, embroidered denim and the Assam cushion.
This post is in association with Lisa Taylor who kindly gifted me my Vintage Sari Shirt.
See more of her things at www.lisa-taylor.co.uk
Other brands used in this shoot:
Red bikini – Baku
Sunglasses – Prada
Flip flops – Havaianas Exclusive Collection and Kids
T-Rex Outfit – Zara Kids