Parent Escape: Spa Day at Chewton Glen, Hampshire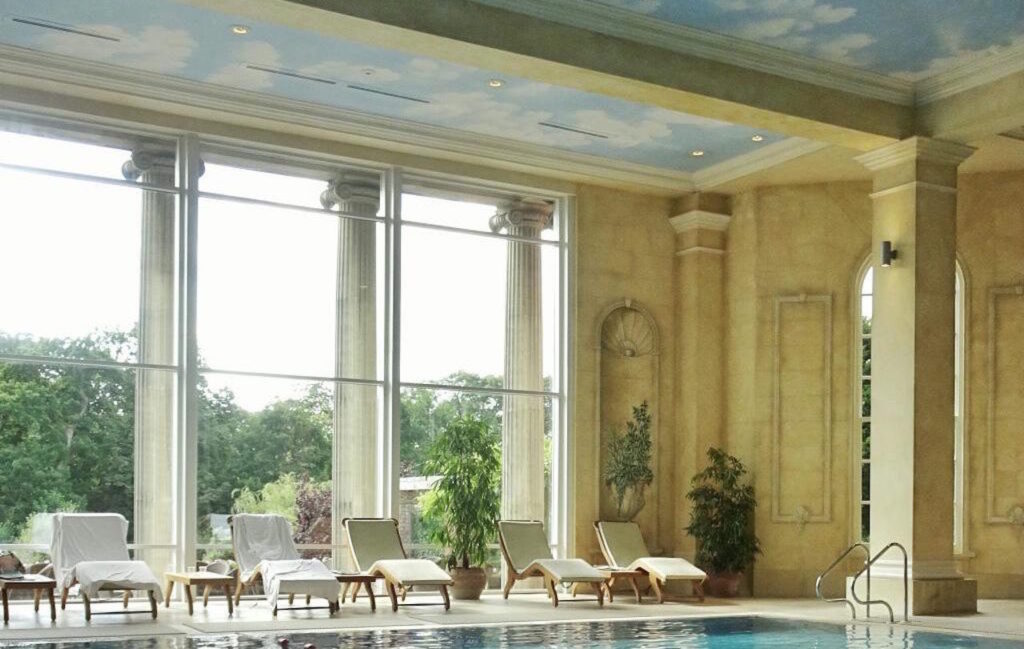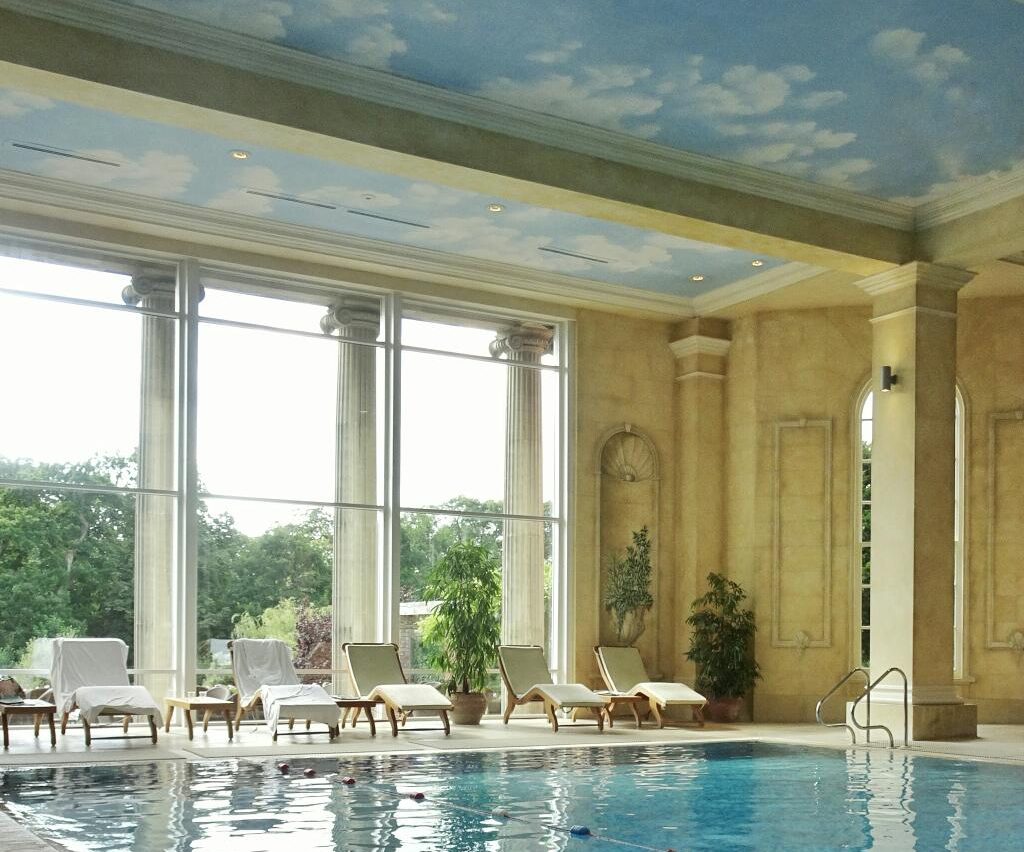 I recently received the best gift a mum can get  – a luxury spa day for Chewton Glen in Hampshire.  If you have not heard of Chewton Glen, it is the quintessential country house hotel and the ultimate Hampshire spa retreat. I'm afraid my photos aren't wonderful because I was too busy relaxing but I did have a wonderful time and day out on my own which I always think is so important for us mums.  It is amazing how just one day of quiet time can totally recharge your batteries and set you back on the right track for taking on the world again.
I had a 'Seasonal Spa Day' which includes, breakfast, lunch, a 60 minute treatment plus use of the facilities. I booked my treatment for the end of the day at 5pm which meant I had no interruptions throughout the day and could just relax.
On arrival, you check in and have a continental breakfast box – a mixture of yoghurt, fruits and mini croissants.  You are then given your locker which includes fluffy white robe and slippers. After that your day is up to you.  I was feeling really tired and so I headed straight to the hydrotherapy pool where it is lovely and warm and there are heated ceramic sunbeds…this is where I lay down and slept for an hour. It was heavenly. The hydroptherapy pool is a mini maze of massage jets and will wake you up with sufficient pummelling.
Chewton Glen is well known for its remarkable food (I celebrated my 21st birthday in their hotel restaurant) and so spa guests can expect delicious but healthy things to eat at the spa buffet lunch. The menu is based on a 70/30 alkaline diet which is mainly vegetarian and includes less processed foods, meat and dairy to promote more energy. The bulgar wheat noodles with strips of tender beef in an asian dressing were really good. Other options included extra large cous cous with feta; mini prawn cocktails and lots of fresh smoked salmon.  There is more than enough to eat and the buffet is open until 3pm and so you can always go back for seconds…which maybe I did;) Desserts are not quite so healthy but even more delicious with chocolate pots covered in raspberries, crumbles and cakes. Wine, Prosecco or Champagne are also available to have with lunch but are not included in the spa day package.
Read a magazine…ultimate luxury
I was lucky to have a sunny day while I was at the spa and so spent more hours reading and sleeping on the sundeck after lunch. One of the things I really like about hotels like Chewton Glen is that it's pretty understated.  It's not flash, there is no pomp surrounding you, you just go and get on with relaxing and people will look after you if you need it. The sundeck is representative of this in that it is a relatively small space with a handful of loungers overlooking the hotel's landscaped lawns and woodland. Pretty, quiet and chilled.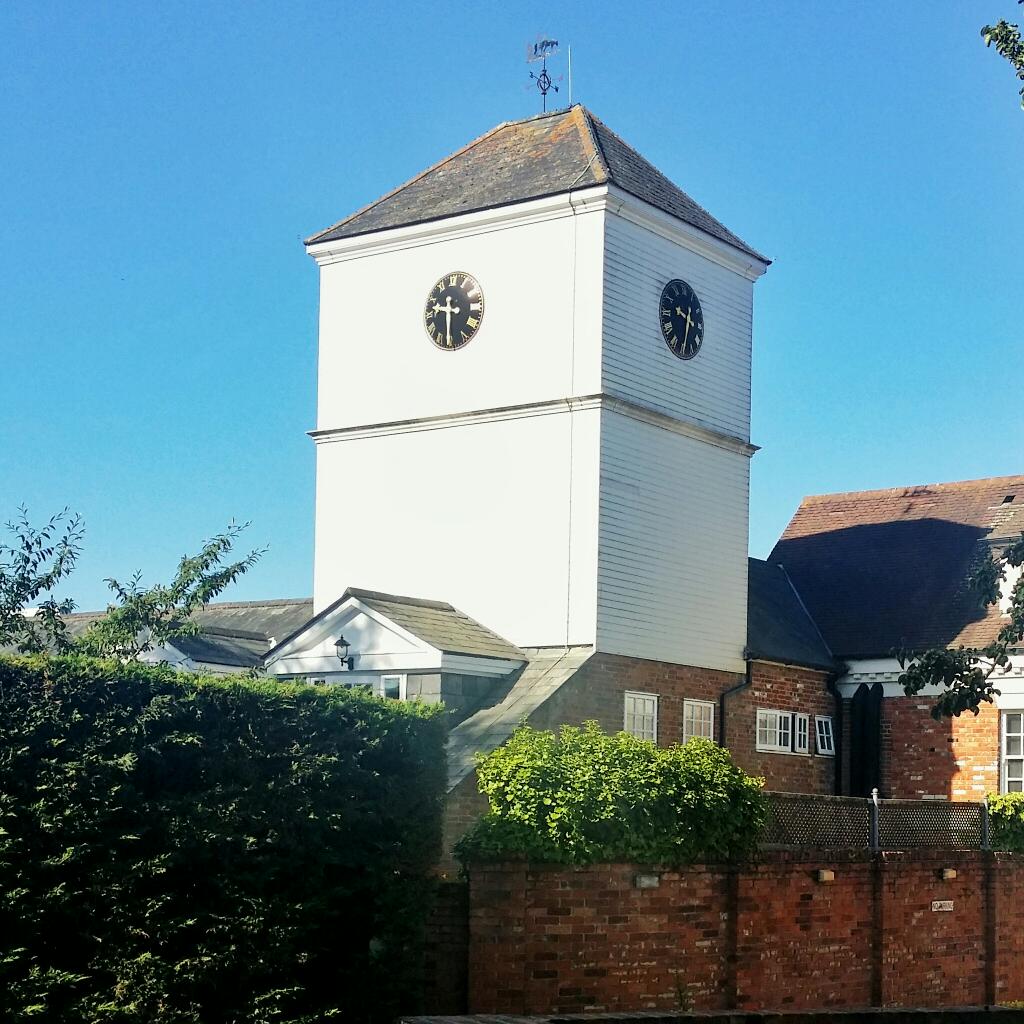 My treatment at the end of the day consisted of a full body massage and a facial.  By the time I had spent nearly eight hours blissfully lounging around I think my body was ready to be taken to the next level of relaxation – I know…who knew it even existed!? The therapist was very good, with good firm massage hands that lulled me into another little doze and after I had been sufficiently oiled and moisturised, I emerged looking 'dewy' – I had been fully spa'd.
Need to Know:
The spa opens from 6.30am until 10.30pm
Daily fitness classes and selected refreshments are included in the spa day
Chewton Glen is on the edge of the New Forest and approximately a two hour drive from London
The hotel welcomes families and with stunning accommodation to suit all ages.
Photo By: All Images Copyright Bikinis and Bibs except exterior of rooms by LVB Mag