Hip Holiday Mama in the Maldives – Noya Bebawi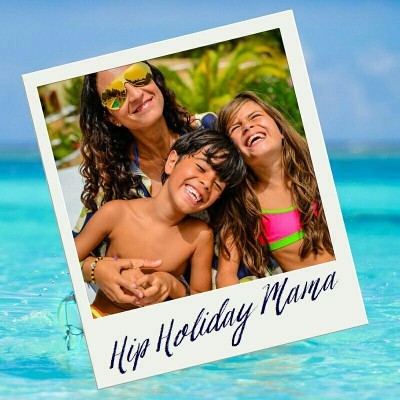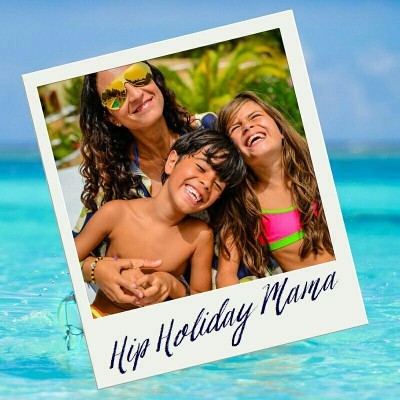 Noya is the founder of kids beachwear brand Beanie & Bear and mum to gorgeous kiddies Beanie & Bear who the company is named after. In between work and being a mum she loves to spend time travelling and scouring the globe for the perfect cocktail!
What makes your ideal family holiday?
I would have normally said that sun and sea were a must, but we started having an annual skiing holiday 3 years ago and it's been really amazing – a completely different kind of experience. The ultimate holiday is about a mixture of things. Enough for the kids to do so that they're busy and burn off energy. Some genuine down time for the grown ups so that we can really unwind. There has to be some great grub! Get that mix right and everyone is happy and relaxed. At the end of the day that's all that matters.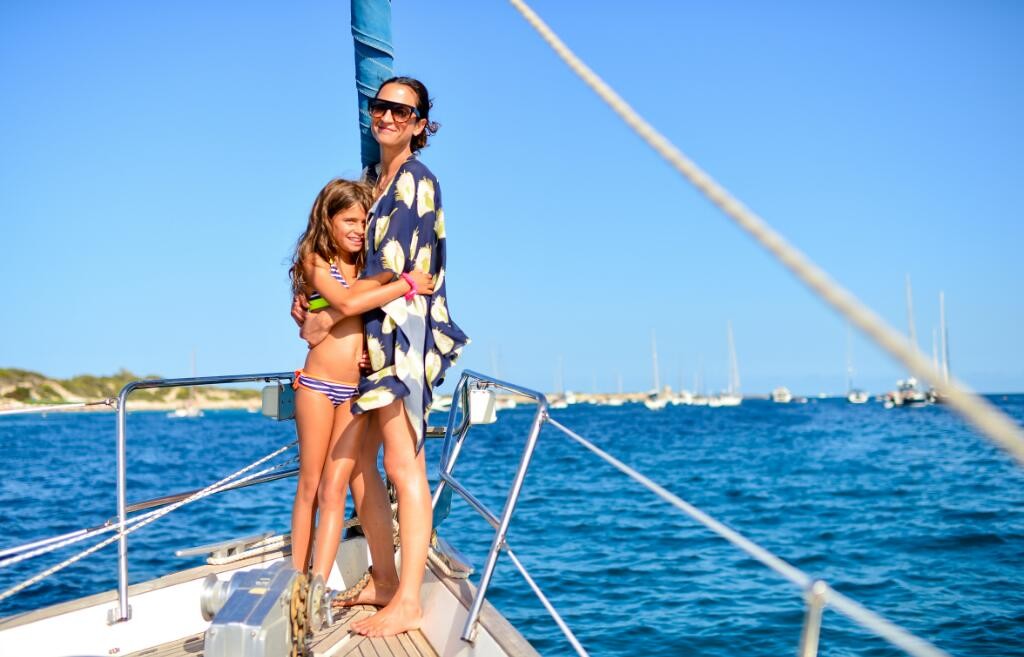 Where is your favourite kid-friendly beach? 
One of the best beaches for kids in the med is Ses Illetes which is on Formentera (a small island just off Ibiza). Crystal clear waters, off-white powdery sand and safe shallow bays. Formentera is still fairly unspoilt – get there while you can. Further afield we've been lucky enough to sample some amazing beaches. Notable highlights would have to be Carlisle Bay in Antigua and Injidup Beach in Western Australia.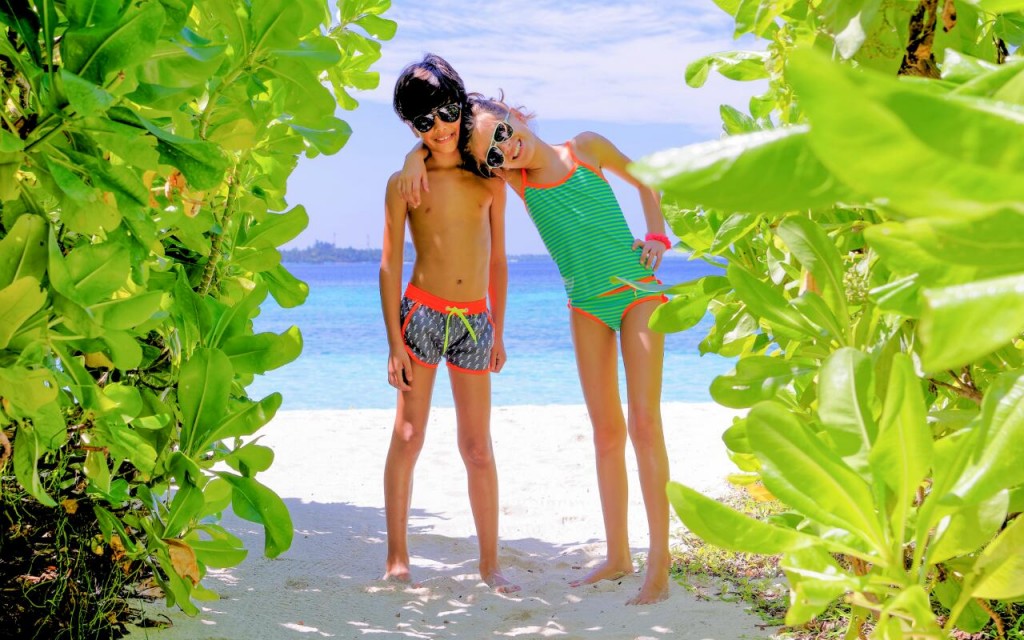 Bikini or swimsuit? Where do you buy your swimwear?
Up till now I've been a bikini girl and I love the mix and match separates from Aussie brand Zimmerman. UK brand Violet Lake also has a huge amount to play with. Having said that the times they are a changin'! Things are not quite what they used to be and I think this year I may be venturing into swimsuit territory. I really love the simple and elegant lines of the one pieces from French brand Eres and I have my eye on a structured swimsuit from Rick Owens the master of the dark arts.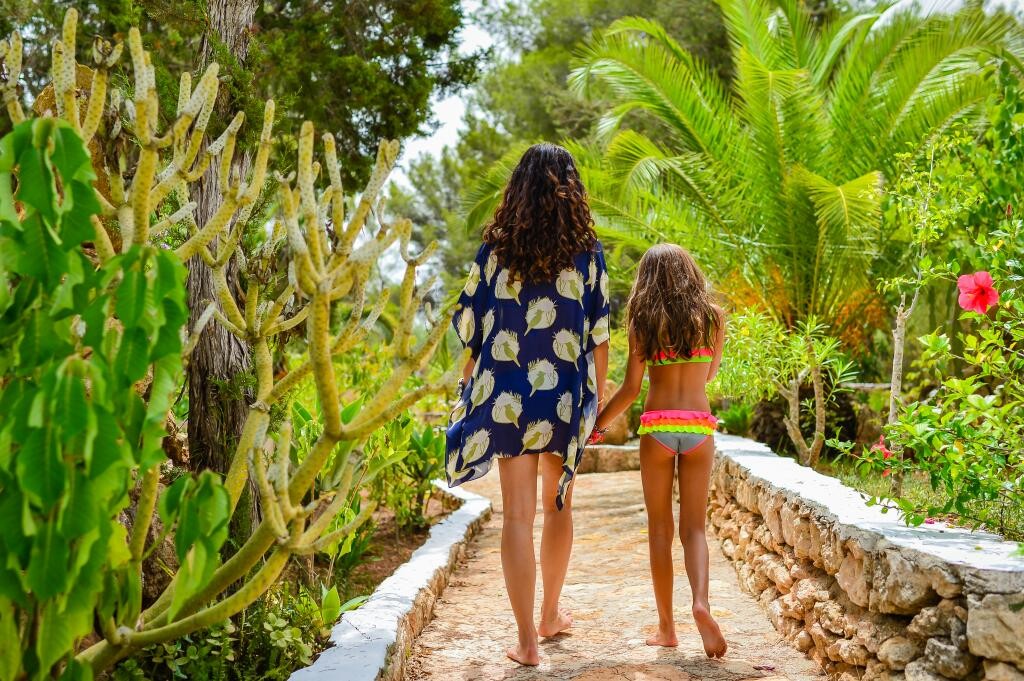 Can you recommend a stylish holiday stay for the family?
We fell in love with Ibiza a long time ago and it's a place we keep going back to. There are lots of options on the island but our favourite has to be Can Curreu. The hotel has been our first choice since before Beanie was born and it's like home from home. The staff are amazing and the kids know their way around so well that we never have to worry where they are or what they're getting up too. Incredible food (they grow most of their own vegetables) and a great Spa are thrown in for good measure.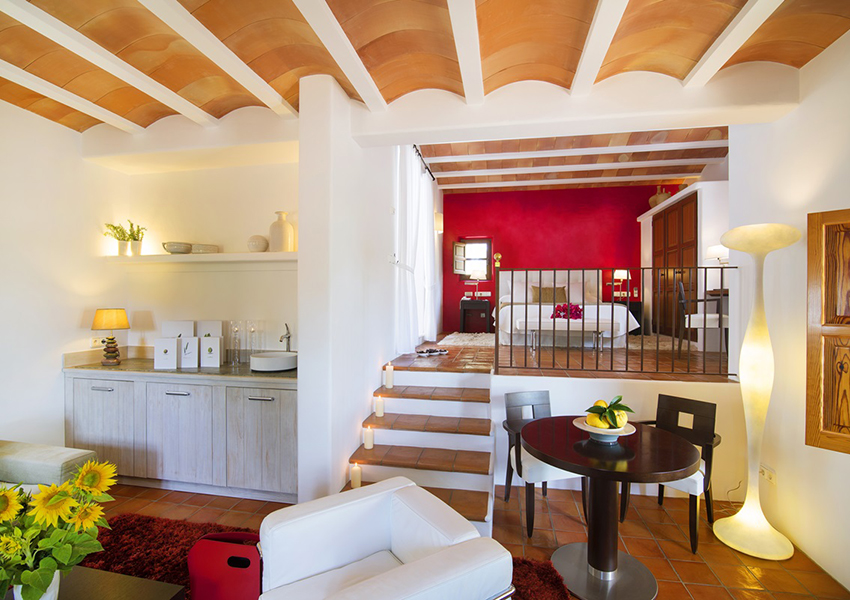 What do you like to wear on the plane?
Loose comfy layers and lots of them – I hate being cold! Woollen hareems/boyfriend jumper/hightops. I don't believe in dressing up for a flight! I think you get the picture.
What has been your favourite holiday to date?
Hands down our recent trip to the Maldives. We were lucky enough to shoot this year's lookbook there last December. We stayed at Six Senses Laamu which was idyllic from beginning to end. The stars in the sky and the gorgeous clear waters blew my mind. The staff were amazing (as were the cocktails!), the kids were super happy and so were we.
If you could take your children to one country, which would it be and why?
Safari in Africa? Mexico? India? Too many to choose one!
What's your one holiday beauty essential?
HelioCare SPF50 tinted face cream. Total winner. No make up needed and face protected. Perfect.
Where do you like to go for a 'parent escape'?
We don't really get many of those!! Neither of us have family nearby so we tend to holiday with the kids but they have the best god parents in the world and we do get to nip away every now and then. New York is a perfect parent escape – it really feels like a massive treat but not one that little ones would appreciate quite yet.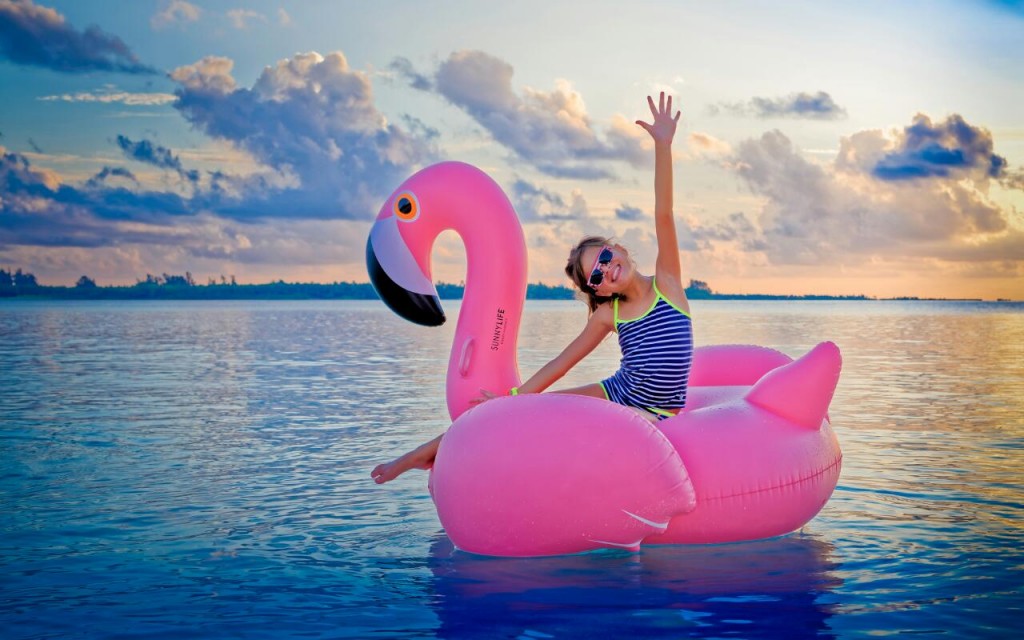 What are your must-haves for a family beach day
ISDIN sun screen – their kid friendly sprays take the chore out of staying safe and work well for the adults. An inflatable or two – Sunny Life make some inspiring and fun oversized designs but make sure you pack a pump! Obviously trusty B&B swimwear & scrunchies for the kids, huge sunglasses and ideally a Chiringuito serving something cold and refreshing near by.
For cool kids beachwear visit: www.beanieandbear.com