A Sydney City Break: The Old Clare Hotel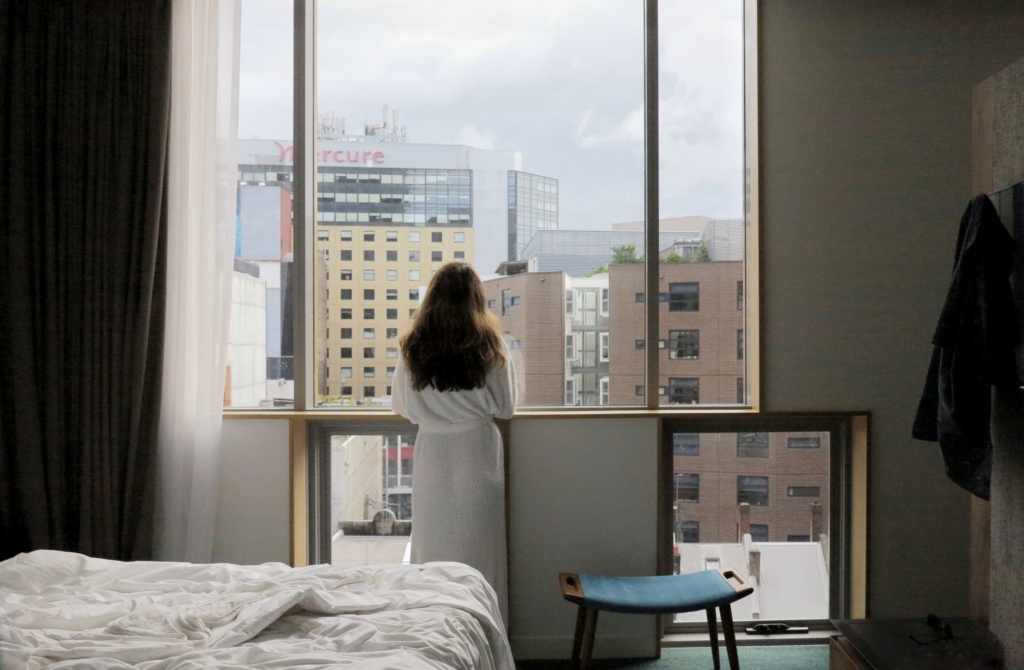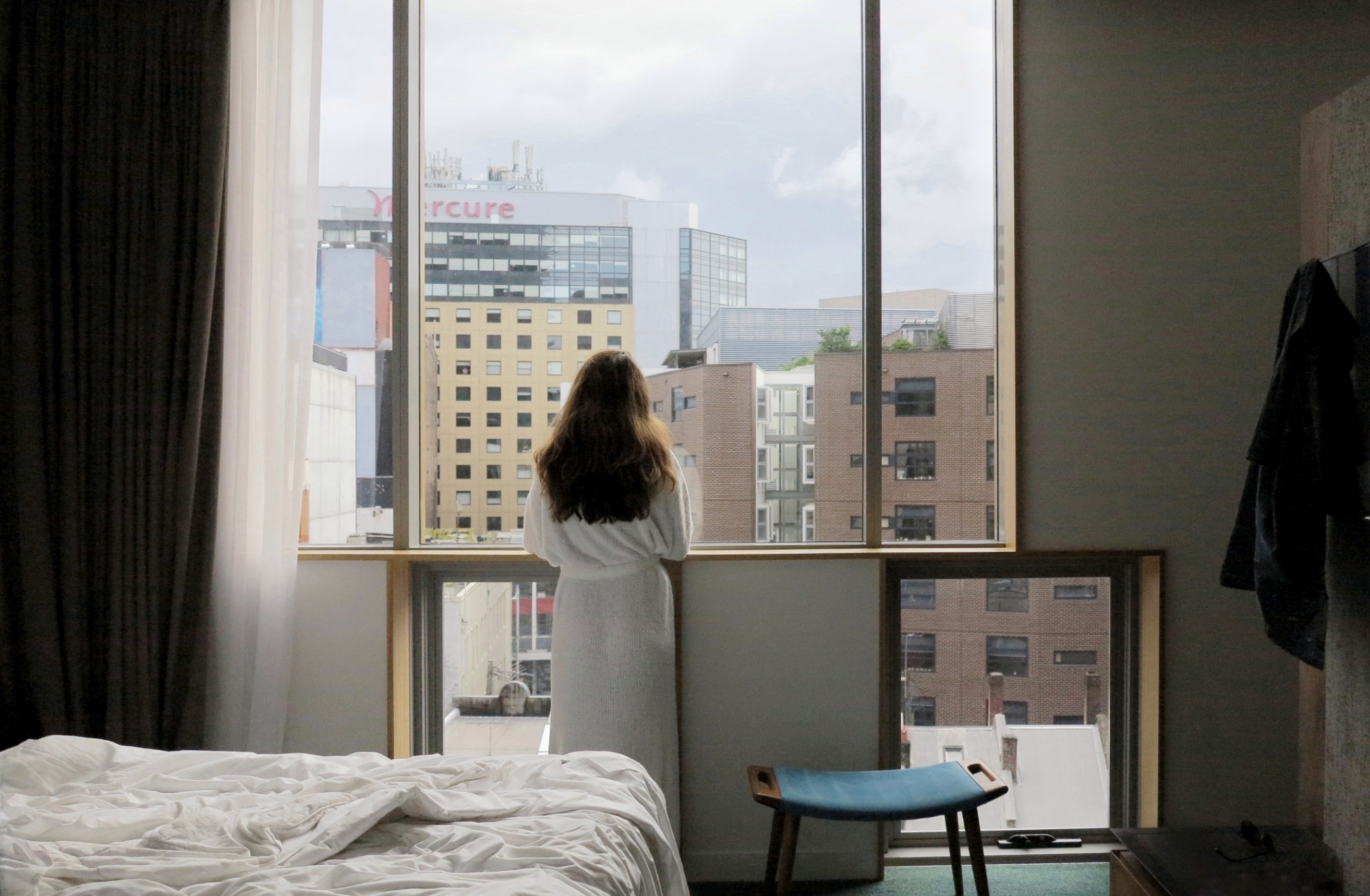 If you're ever in Sydney and looking for a quirky design hotel then I'd recommend staying at The Old Clare. It's centrally located in Chippendale in the newly redeveloped Kensington Street precinct where there are cool boutiques, art galleries and places to eat including Spice Alley.
Whilst The Old Clare is perfectly suitable for accommodating families (large loft style rooms and extra beds on request) Ross and I used it as an ideal opportunity for a parent escape whilst my mum was visiting and able to look after Rex.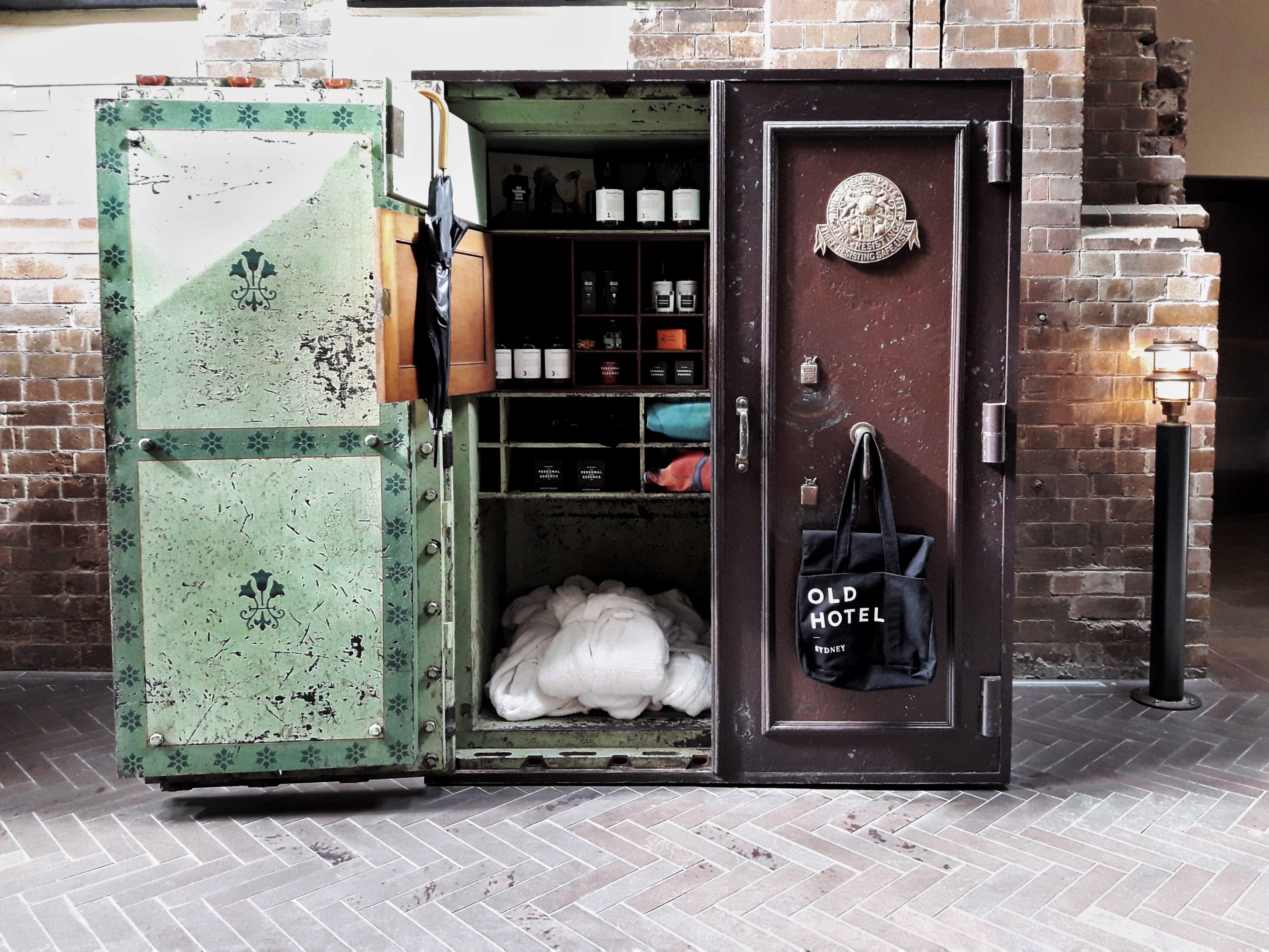 The hotel has everything I love to find in accommodation…
History – it's spread across two heritage-listed buildings, one of which is an old pub and the other an old brewery administration.
Design – its suites are all styled differently from warehouse loft to bespoke modernist but all with high spec luxury at the heart.
Location – In a pretty street close to boutique shops, bars and restaurants but also just a walk, bus or train ride away from Sydney's main attractions.
Food – The hotel has it's own top restaurant, Kensington Street Social, owned by British Michelin starred chef Jason Atherton. There are also several trendy restaurants and casual eating options right next to the hotel.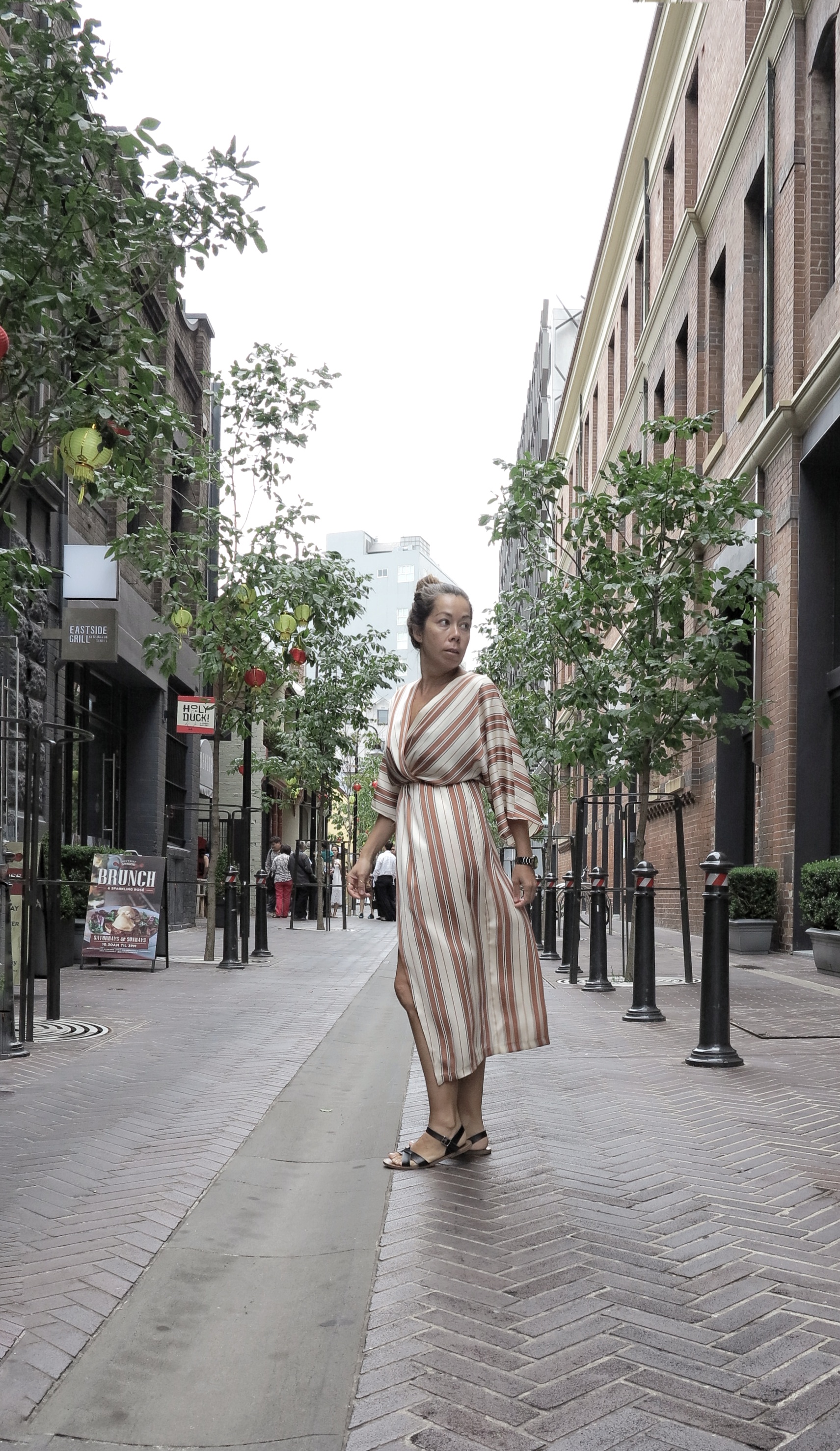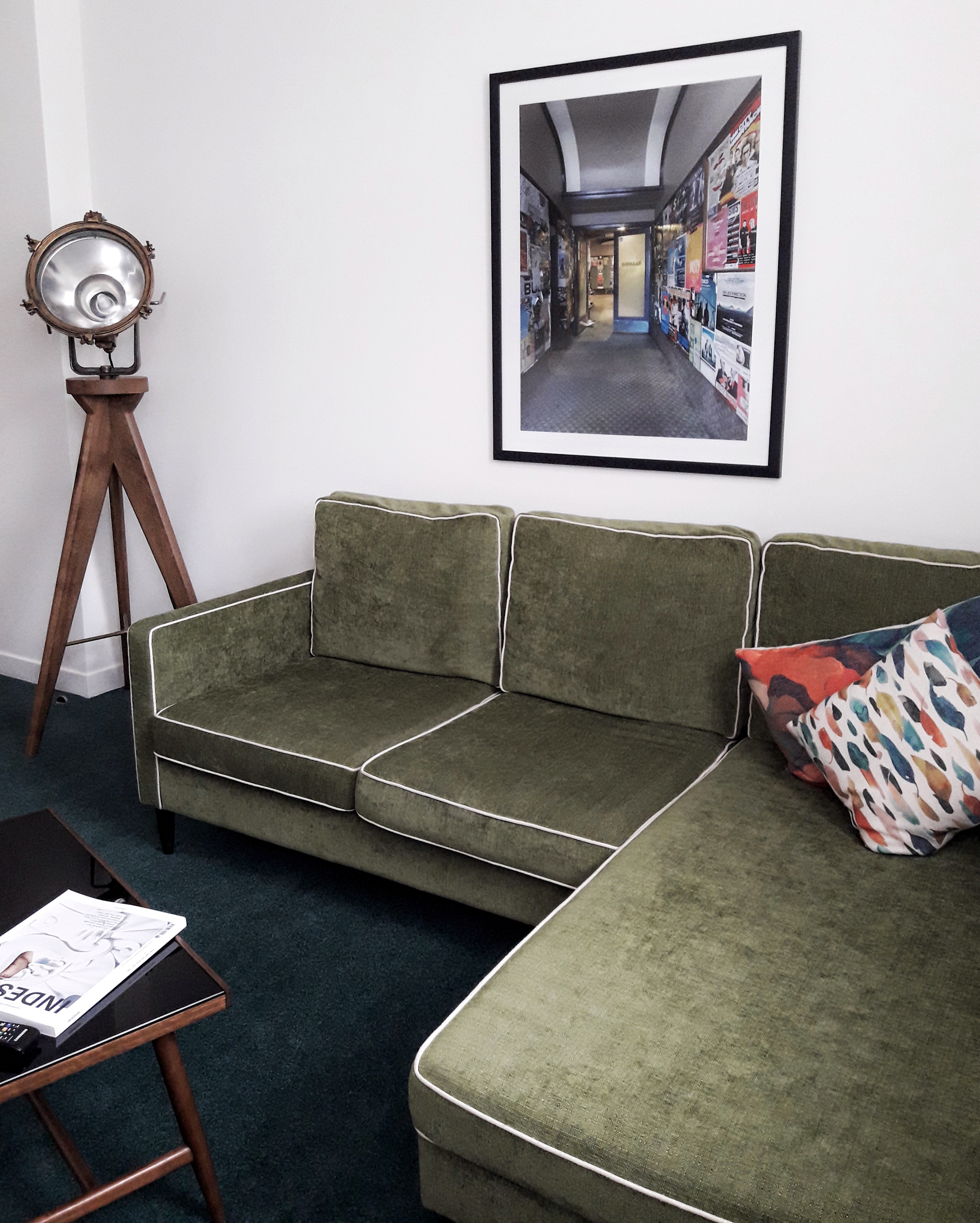 For me check-in can say a lot about a hotel. You are either fed a whole load of spiel about hotel rules and check out times…or you are warmly welcomed, offered a paper and informed that you have been given a room upgrade. The latter was our experience at The Old Clare.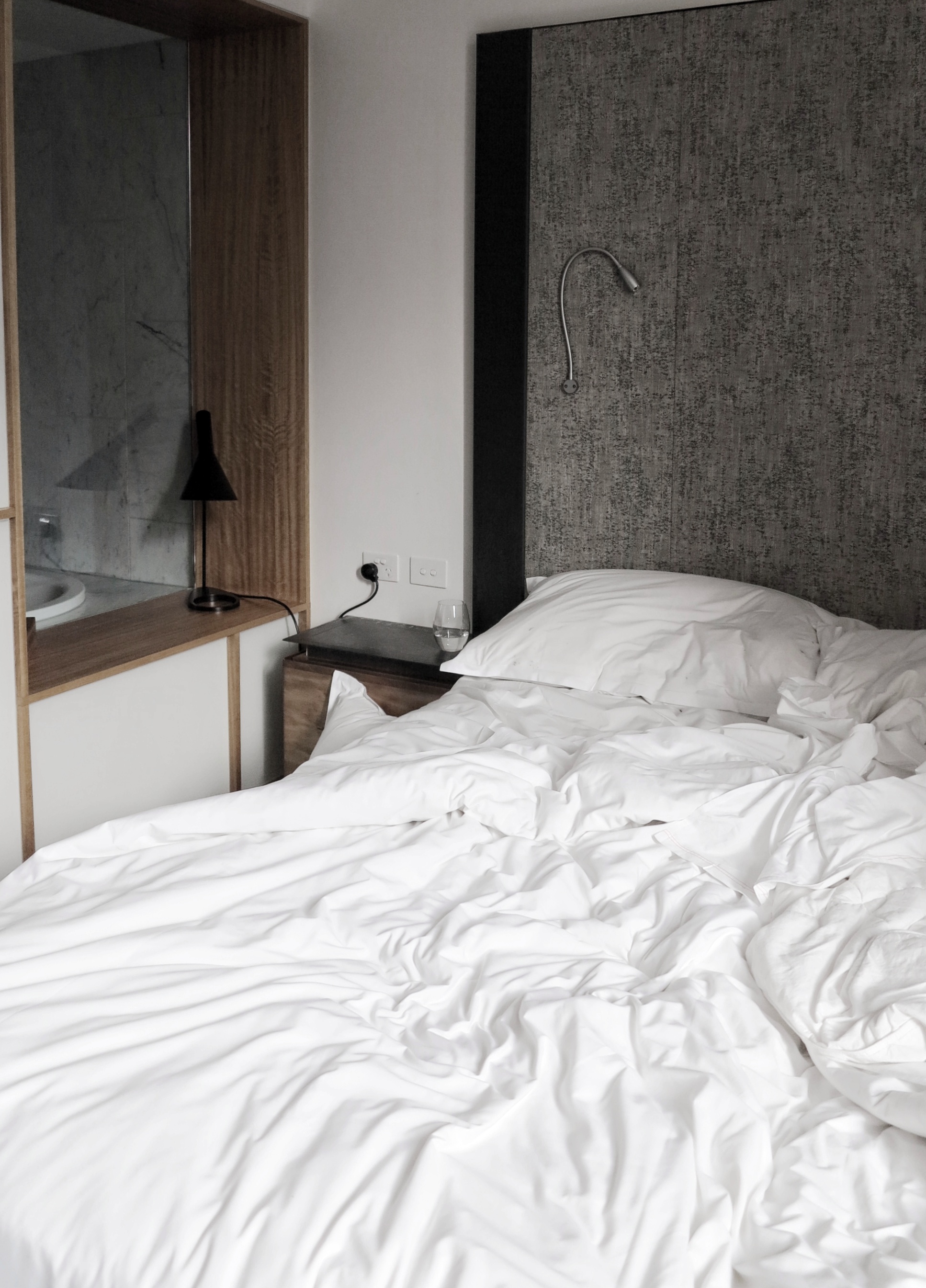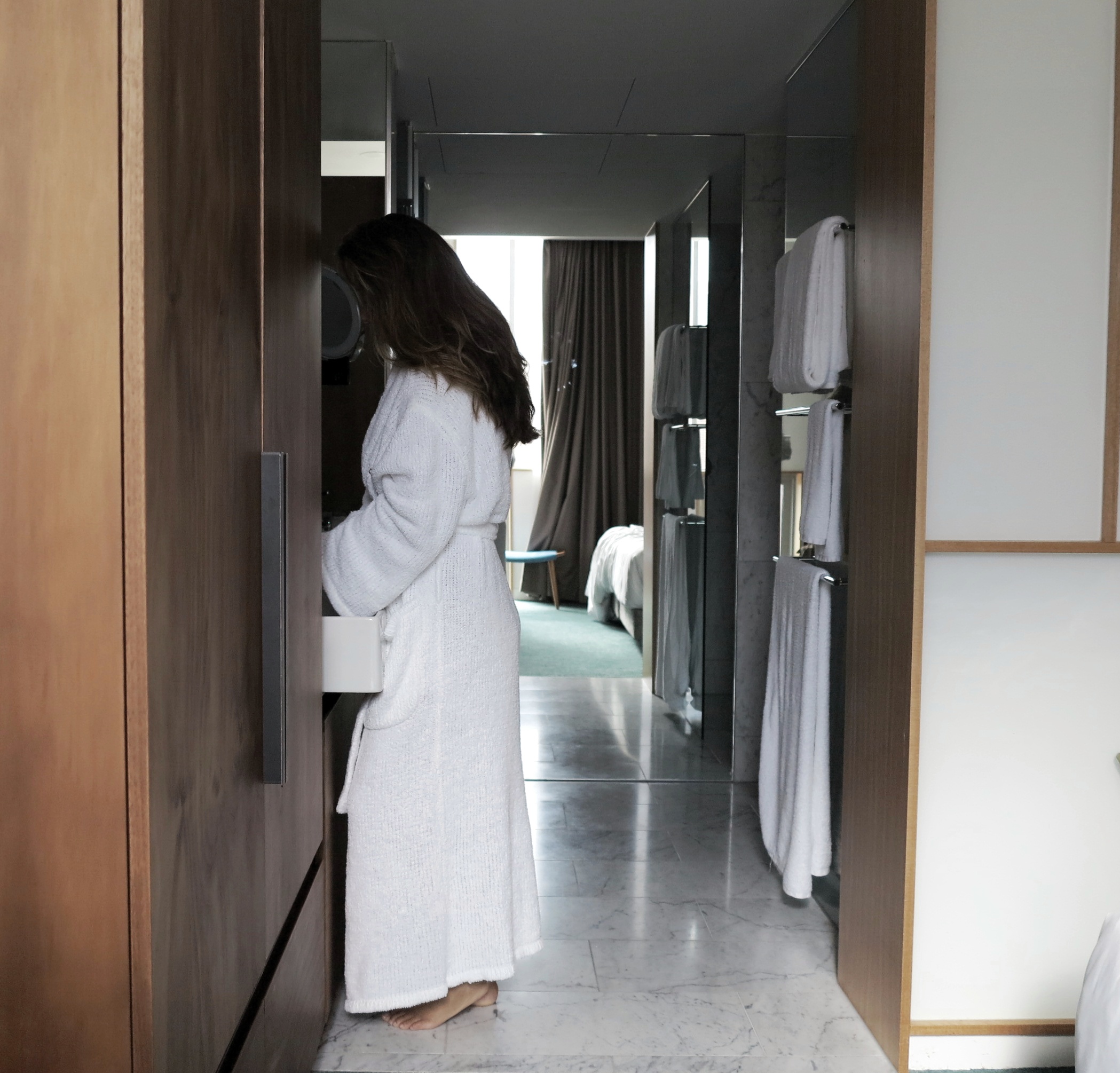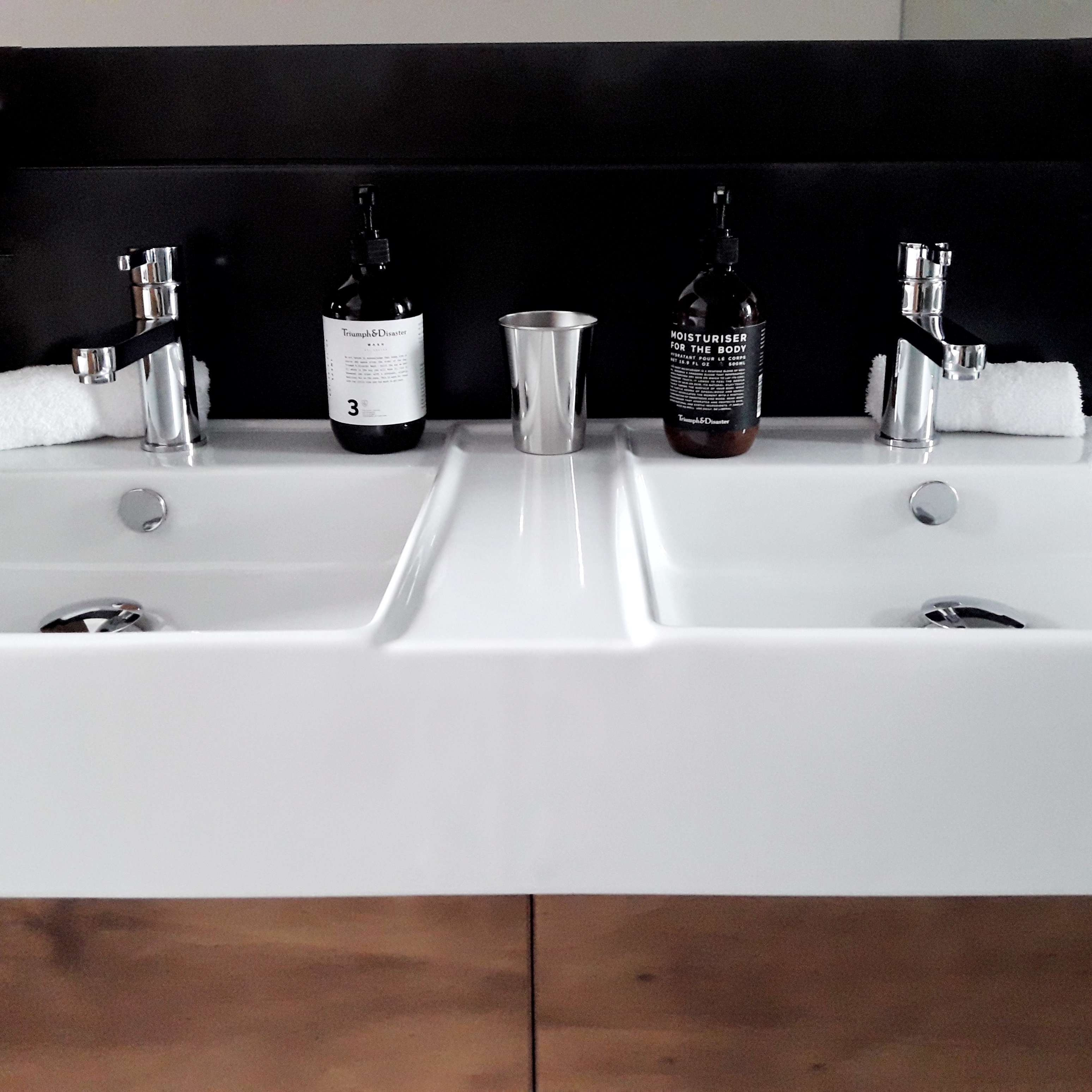 Room Toiletries by Triumph & Disaster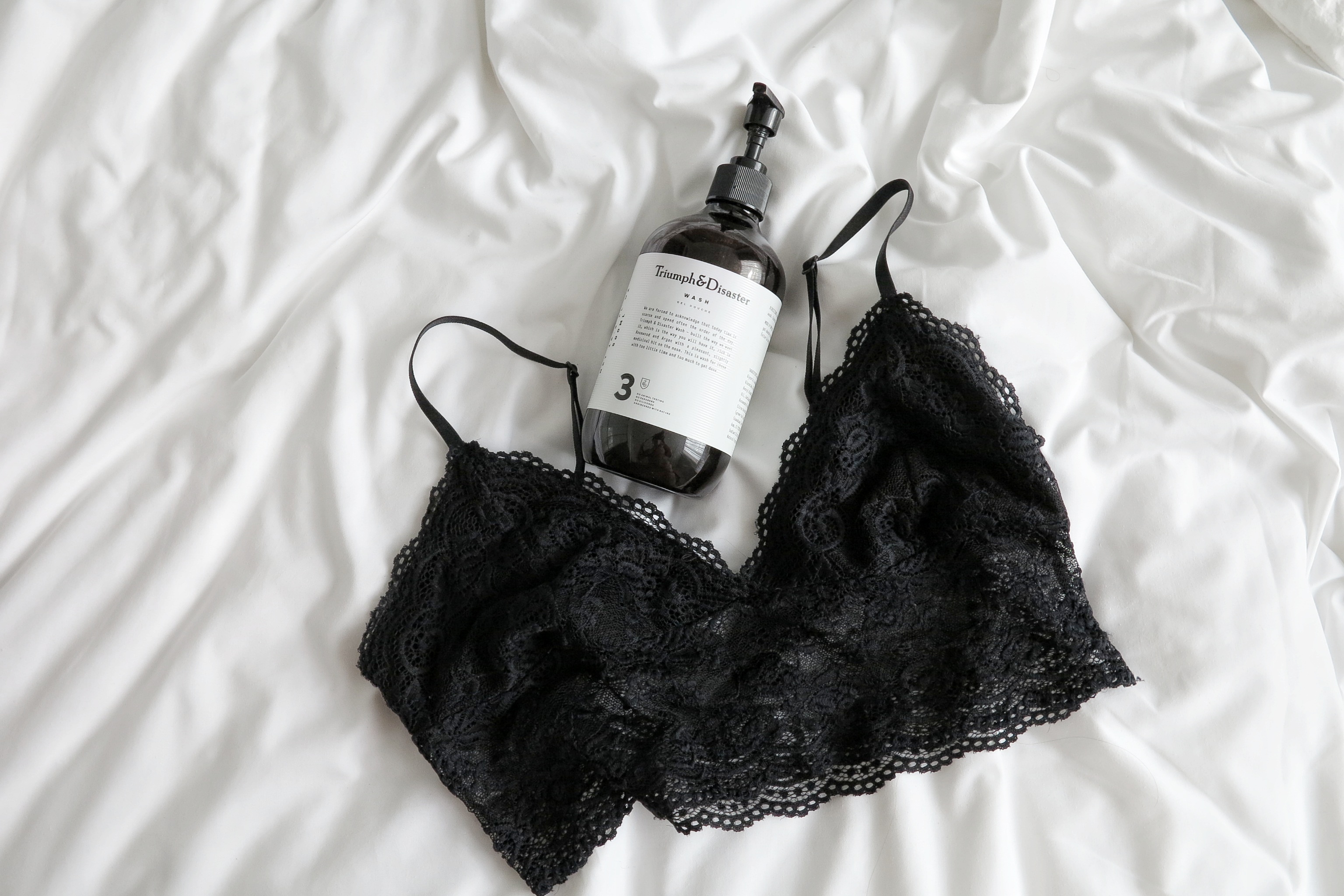 Our upgrade was to a Chippendale Loft – a split level room furnished with a mix of vintage and modern customed furniture. It's a space for minimalists and marble bathroom lovers but best of all, it's for those who like space to lounge – in the living area downstairs or like we did, in the super comfortable king size bed with goose-down bedding.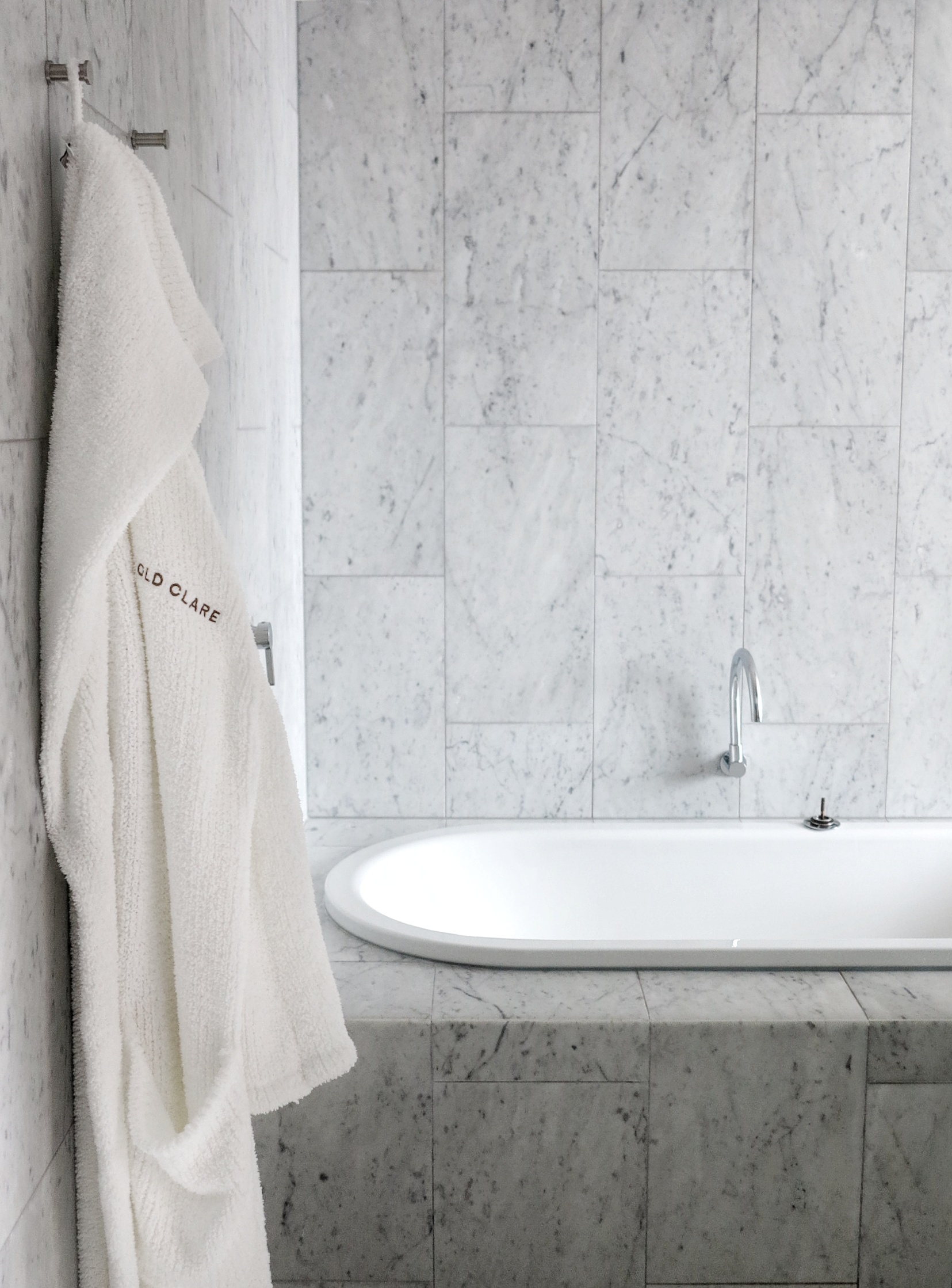 The Old Clare has a rooftop pool and bar but sadly it was raining during our stay so my plans for drinking cocktails whilst reading a magazine were thwarted (first world problems I know). Instead we took a bus to Circular Quay and the Museum of Contemporary Art where Tatsuo Miyajima was exhibiting. We had brunch at Graze next door (because these are the things you can do on a parent escape!!) which was surprisingly good considering the touristy location.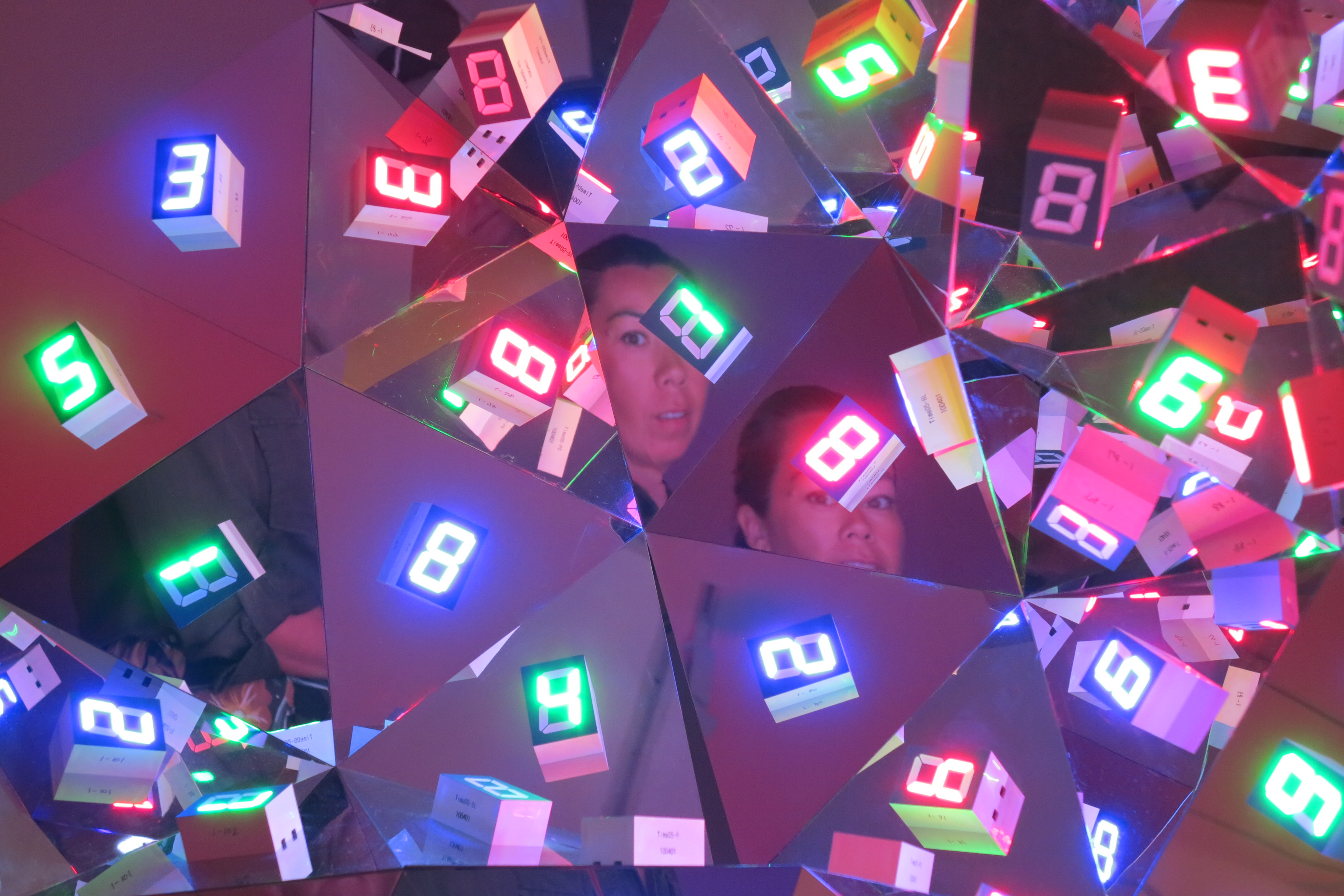 In the evening we ate at Kensington Street Social. The restaurant itself is gorgeous and looks like it belongs more in New York's Meatpacking District rather than central Sydney. It was also, out of all the restaurants on the street, the one with the most buzz and Saturday night atmosphere. We chose the eight course tasting menu which started with oysters and ended with a basil ice cream enveloped in malt meringue, lemon curd and yoghurt mousse. For me it was delicious but if you are not into raw fish and cured dishes, some of the options may not be for you.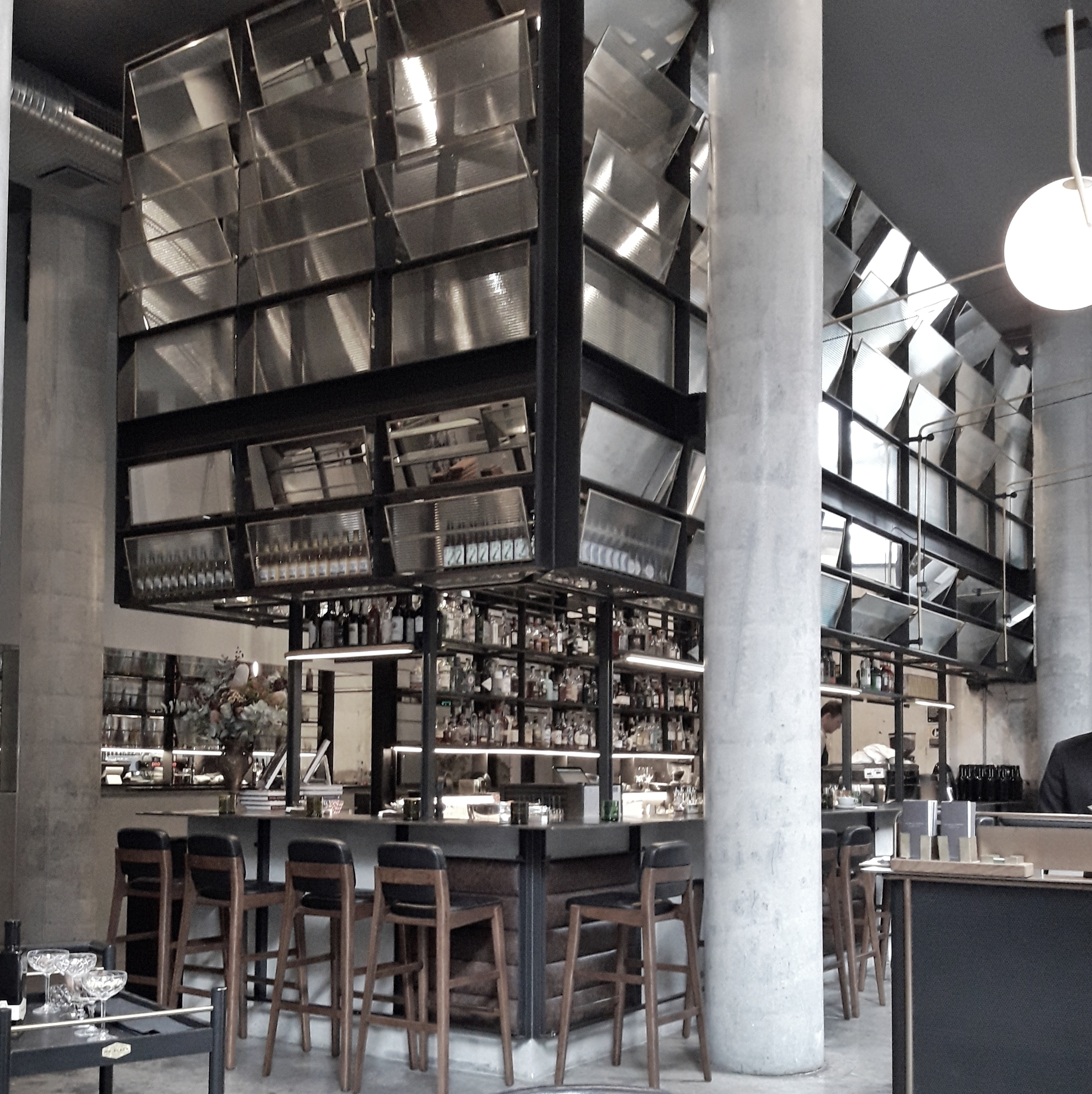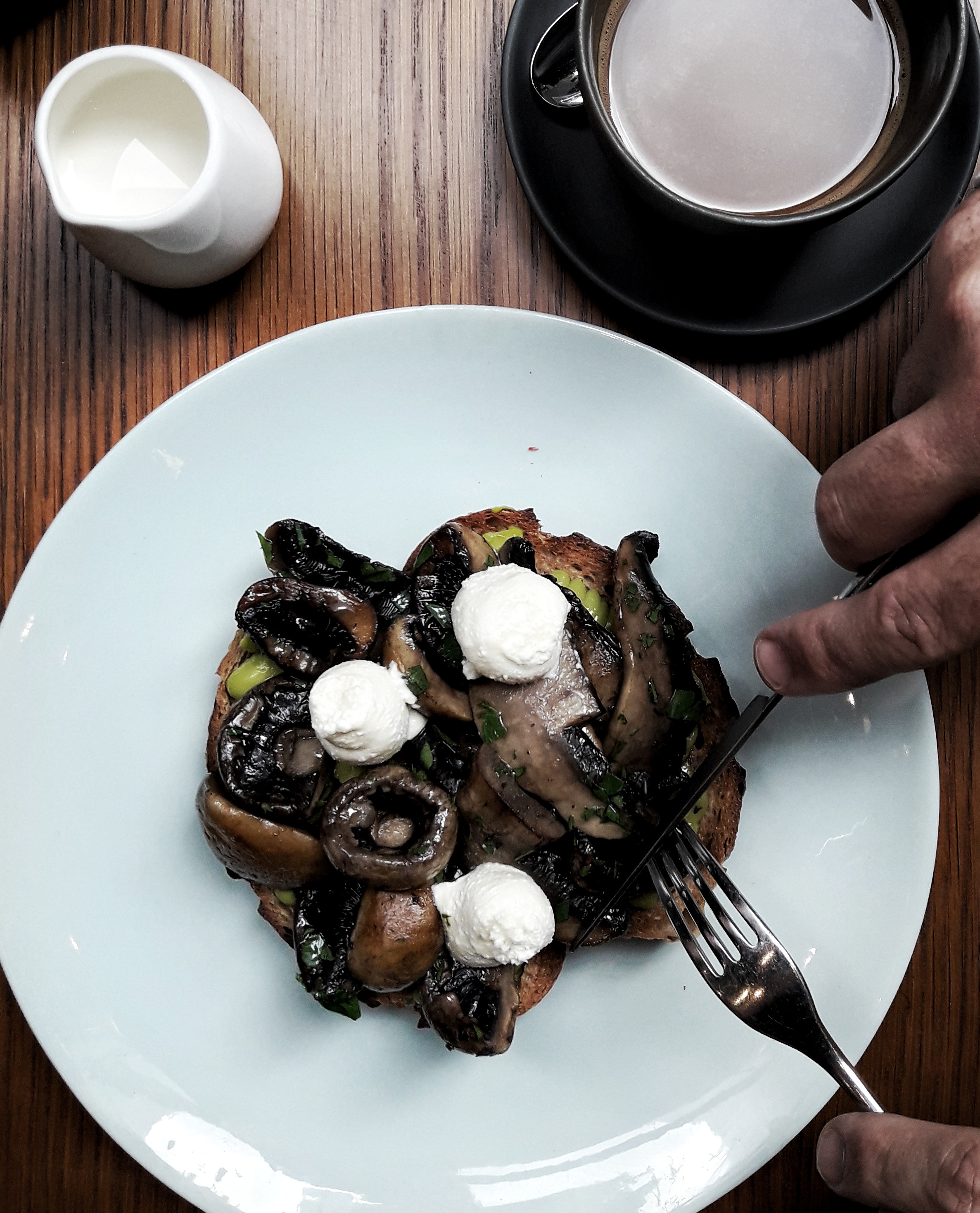 Breakfast at The Old Clare is served in Kensington Street Social
The other place we really wanted to try but again weren't able to due to the rain was the newly developed Spice Alley . A little lane of six hawker style eateries that transported me right back to my days of living in Singapore. Owned and developed by Singaporeans, this is a more casual option for eating where you can BYO whilst eating vietnamese, Malaysian and Singaporean street food.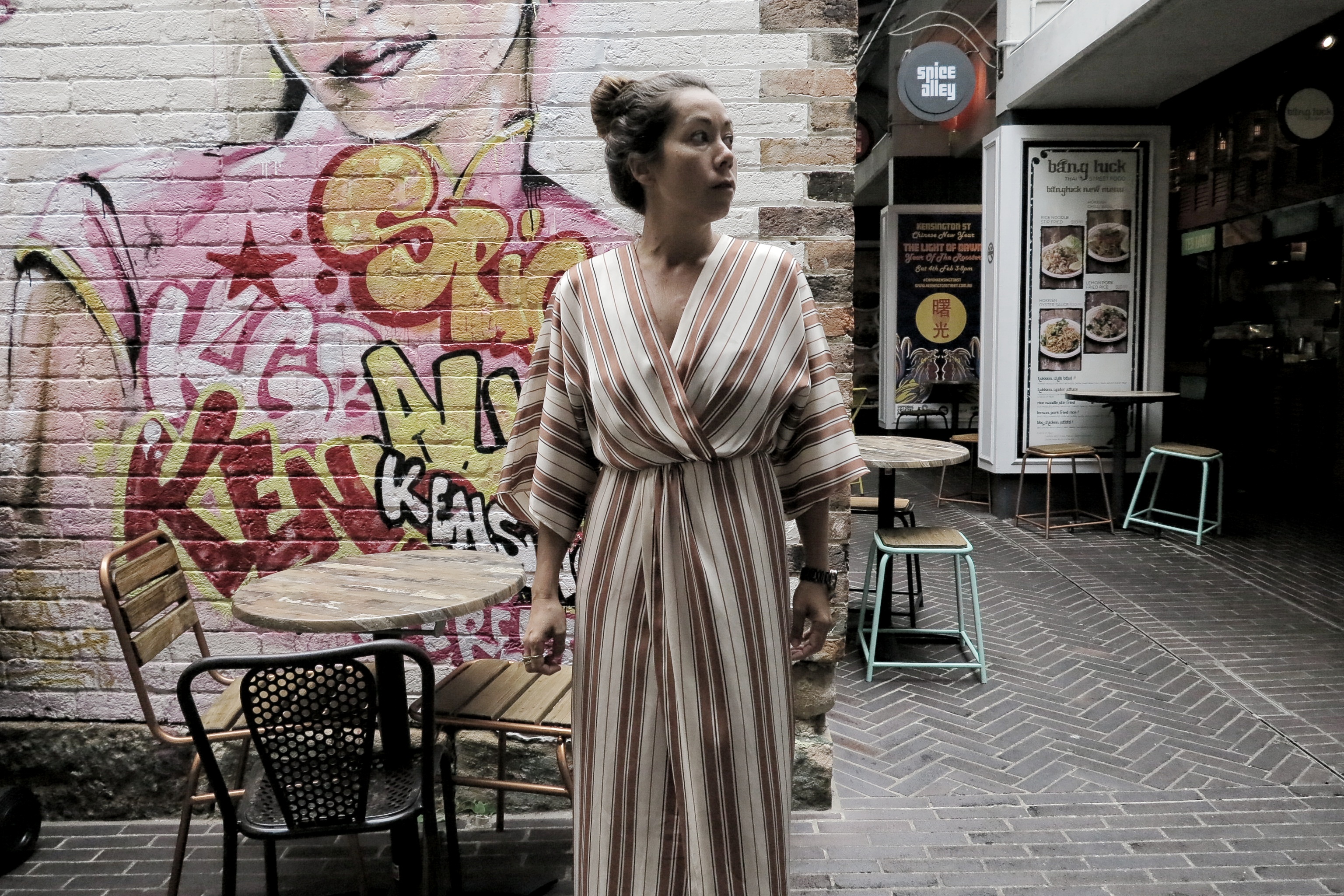 Need to Know:
The nearest train station to The Old Clare is Central
Central park Sydney is the shopping centre next door to the hotel. It has a handful of clothes and food shops but go to the top floor and find everything you need in the crazy Japanese world that is Daiso
Visit the nearby White Rabbit Gallery for contemporary Chinese art and a pretty teahouse
Photo By: Copyright Bikinis and Bibs