Rex's Australian Wardrobe – A Mini Edit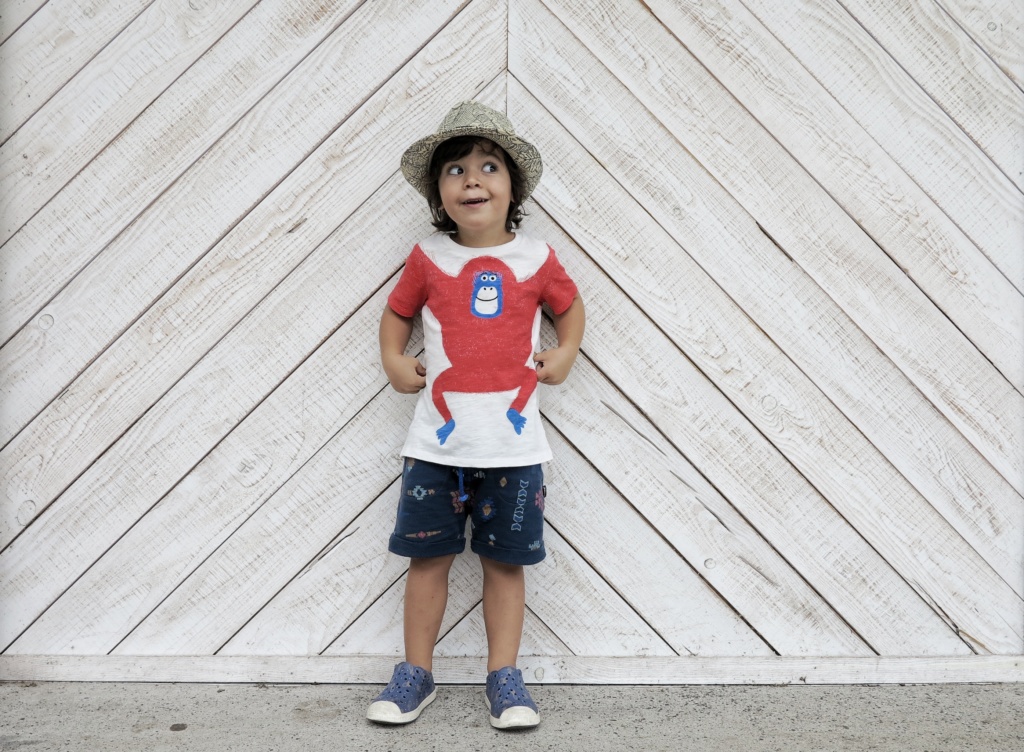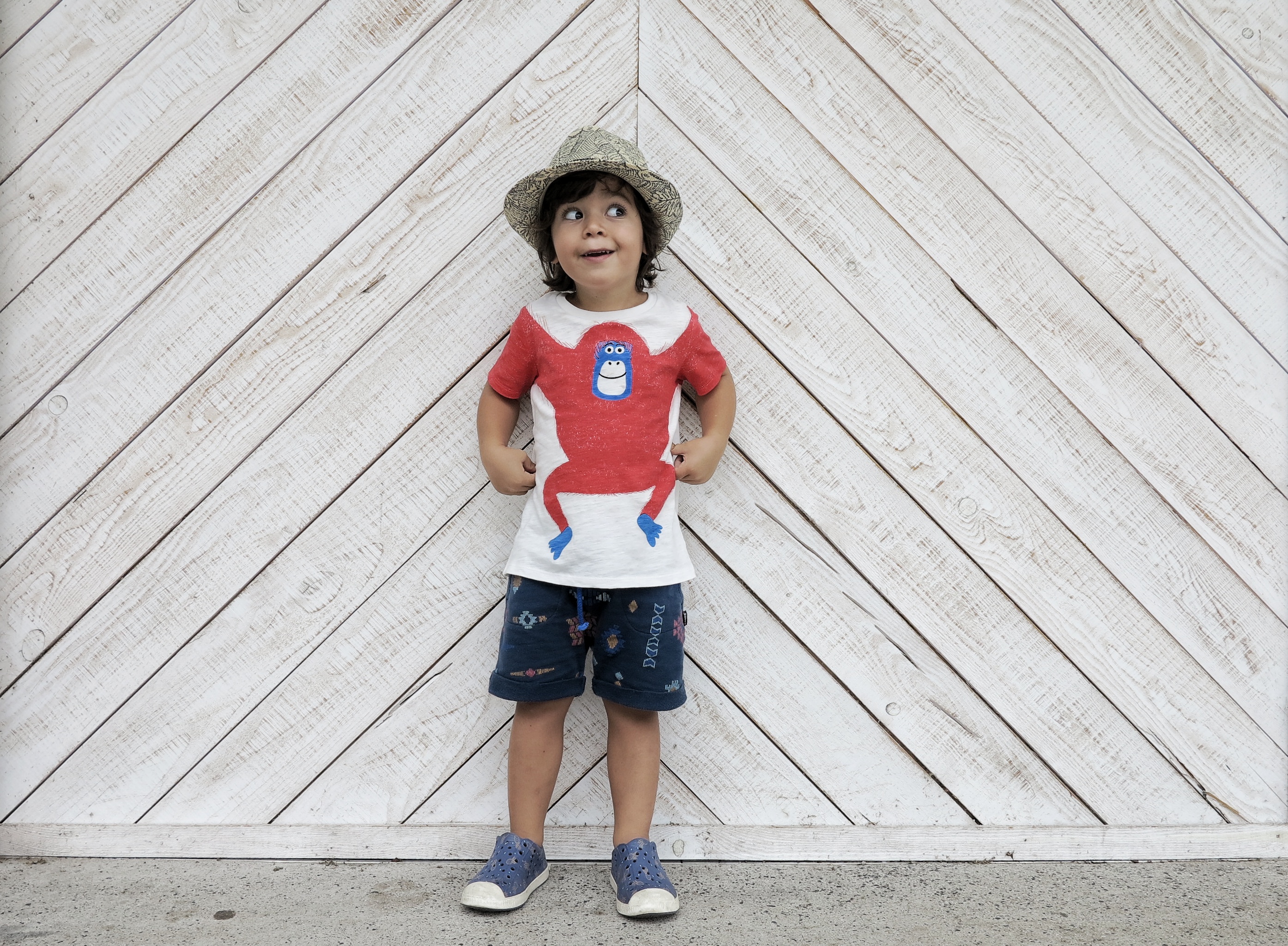 Rex has had a few new purchases recently which I thought I'd share with you. Three years old is a funny age to buy for, they still feel like your baby but when shopping, the clothes are very boyish. I still go into Zara's baby boy section to see if there is anything I can squeeze him into but alas, those days are gone. Having said that I've been enjoying this new found 'boy style' and Australia has some really cool high street brands that we've been getting into. Here's a few of the things we have acquired recently.
Seed Heritage
I love everything from this Australian brand both in the kids and adult collections. We had a bit of a 'spree' in Seed and found these t-shirts, the palm print Fedora and these iron on patches which I'm saving for when I get back home, to iron onto Rex's denim jacket or his jeans. The eyebrows t-shirt is both my and Rex's absolute favourite and mine even more so, now that I have put it in a 40 degree wash and the eyebrows have come out just as fluffy.
Bonds 
I think this is the outfit that makes me feel like I have a little boy and not toddler anymore…I love it though and I love Bonds. Rex lived in Bonds Wondersuits when he was born, I especially love the toweling ones and the ones with a zip – they are a revelation when it comes to dressing wriggly babies. As well as this little bundle below we invested in some of the cute Bonds underpants for boys.
Cotton On
Cotton On is such a good high street shop for getting cool kid's clothes that don't cost a fortune. They do lots of three for two offers which is good for pyjamas and underwear. They also do 'not too offensive' versions of super hero and Disney t-shirts (because inevitably no matter how much you might despise them they will want to wear them!) We got this one with The Avengers on and a retro Mickey Mouse tee.
Photo By: Copyright Bikinis and Bibs