Hip Holiday Mama – Sarah Kerkham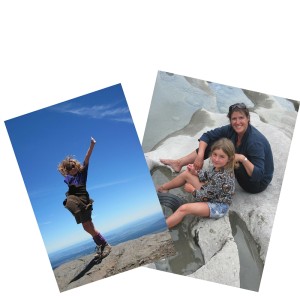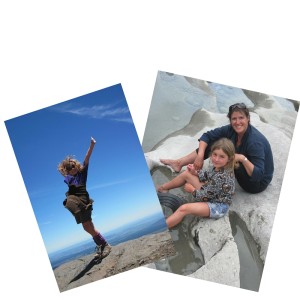 Sarah is mum to her two daughters aged 11 and 10. She and her husband, Julian, are farmers and founders of Great Barn Farm Holidays, a group of four unique self catering holiday barns, which they have lovingly converted on their farm in Norfolk.
What makes your ideal family holiday?
Somewhere where you can really relax and wind down but with the opportunity  for new experiences and a bit of adventure – and great food! We all love Italy, so if we don't feel we want to be challenged too much by new experiences we go there.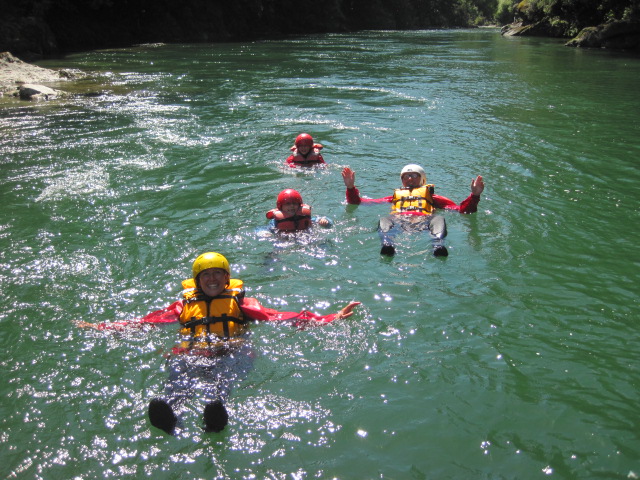 Where is your favourite kid-friendly beach? 
Pigeon Beach in Tobago is probably the best we have been to. We have so many gorgeous beaches here in Norfolk, we tend to go to beaches locally rather than while on holiday.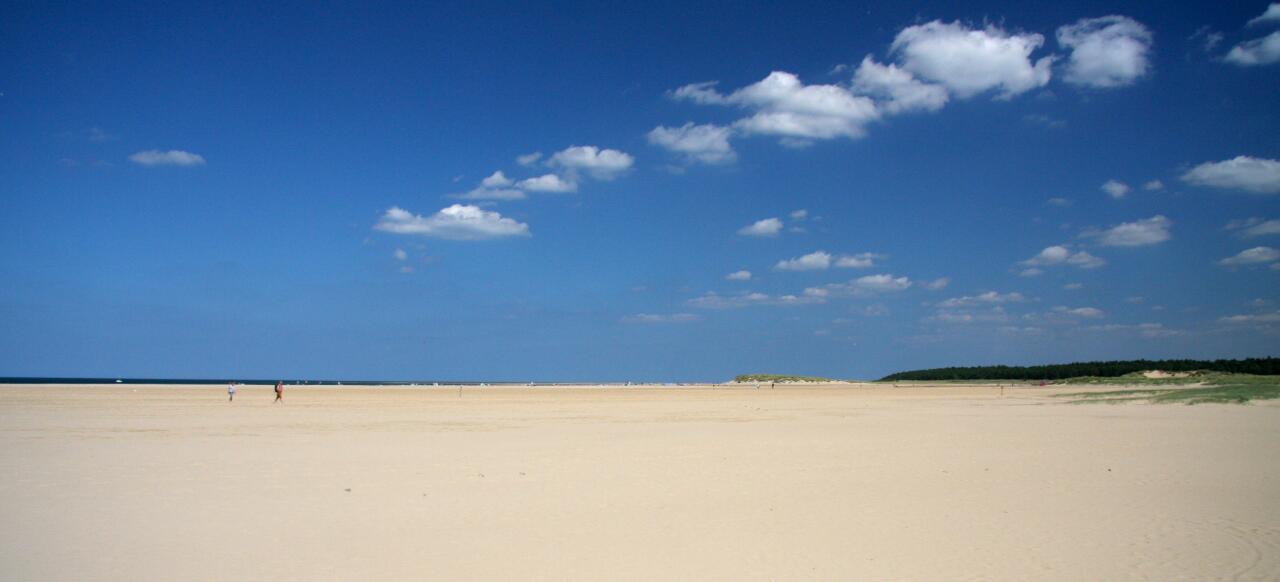 Holkham Beach in Norfolk
Bikini or swimsuit? Where do you buy your swimwear?
Swimsuit! We are lucky enough to have access to our Barn's heated indoor swimming pool all year so I keep a couple of sporty style swimsuits in my wardrobe for the occasional early morning swim – they do really good ones at Swimshop.
Can you recommend a stylish holiday stay for the family?
We tend to do quirky rather than stylish. We once stayed in a motel in Palm Desert, California called Mojave Resort, which we loved. It was fitted out entirely in late fifties/early sixties style. Everything was absolutely of the period and it was such a pleasure!
What has been your favourite holiday to date?
A trip to New Zealand which we did when we were still home educating the kids and we managed to get away for 5 weeks.
What do you like to wear on the plane?  
Comfortable layers. It's so easy to get too hot or too cold. I like to have flexibility when I'm travelling.
If you could take your children to one country, which would it be and why?
Gosh, that's a difficult one. Probably Morocco, as I'd love to go and have never been. The sights and sounds of the souks would be amazing for them to experience. Thailand as well with the night markets of Bangkok and beautiful islands – another place I have never been.
What's your one holiday beauty essential?
I never travel without Carmex lip balm and a decent moisturiser.
Where do you like to go for a parent escape?
We have a Campervan which we bought a few years ago for going to festivals. For a quick break we sometimes go off and camp in one of the fields on the farm, or near to the local woods at Westacre. They are really beautiful and great for den building and exploring when we're with the girls but also really magical when we're on our own. If we want to have a change of scenery and a real treat, I'd go back to The Gunton Arms – it's close enough to use as a 'bolt hole' and has a fantastically relaxed atmosphere.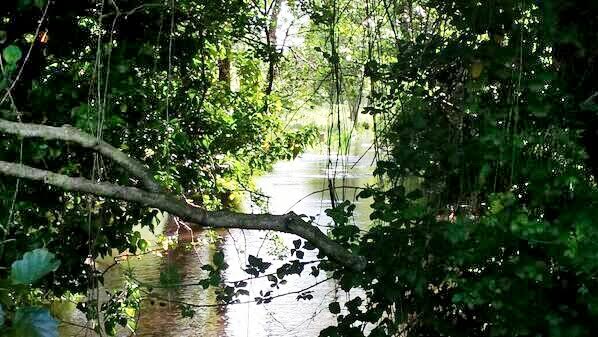 Woods at Westacre
What are your must-haves for a family beach day? 
Sunscreen, swimwear and fluffy beach towels! Oh and water – you can improvise if you need anything else.
Photo By: Holkham Beach - The Trunki Files. All other images copyright of Sarah Kerkham