Three Alpine Chic Family Chalets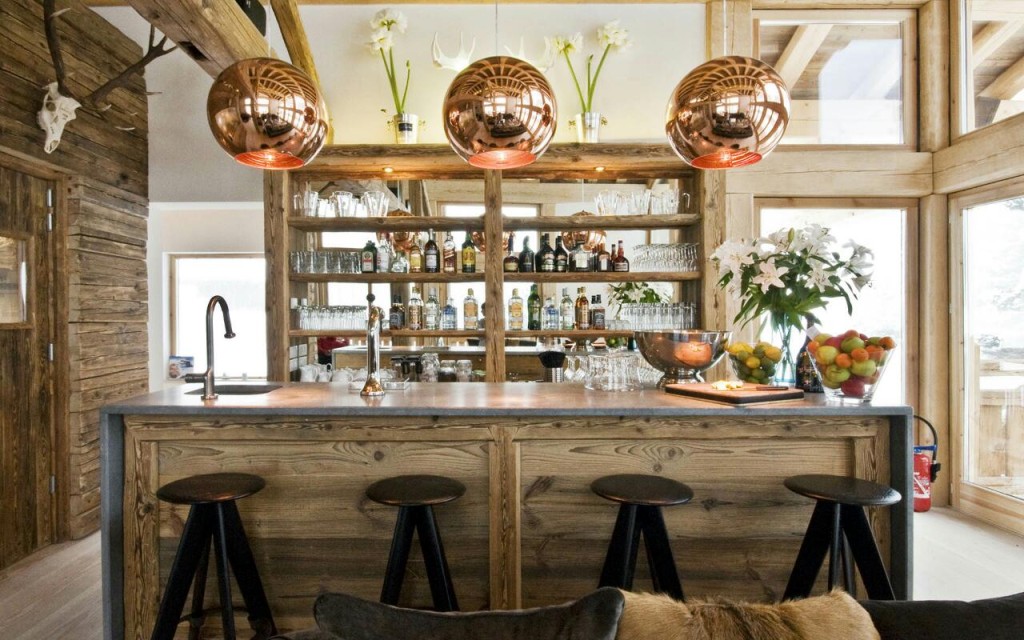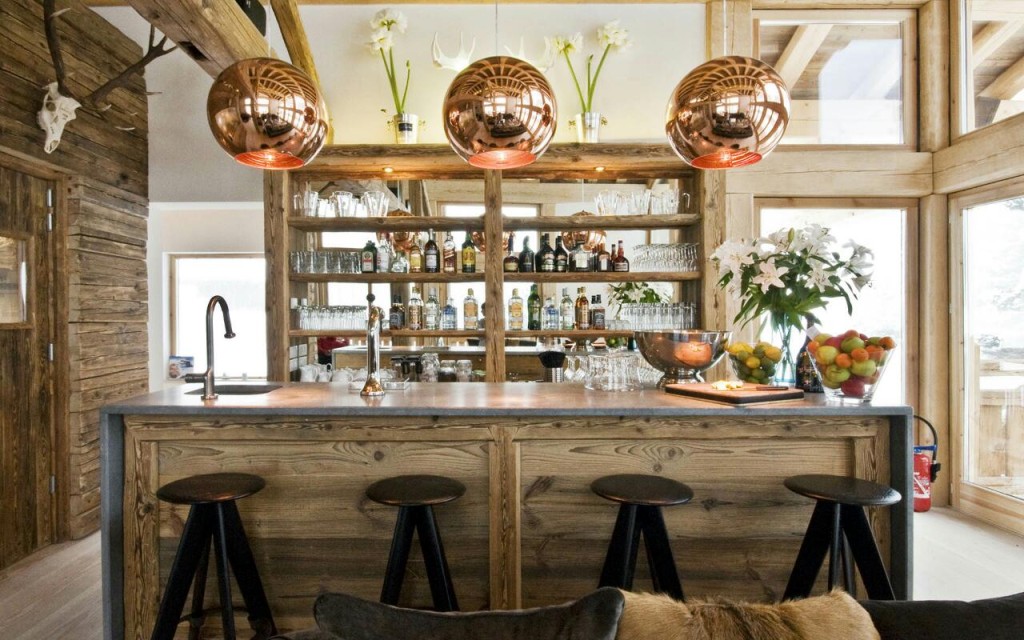 I am desperate to take T-Rex skiing – goodness knows why, he'll probably be off piste before I know it.  The mountains are really the only cold place I'd substitute for a beach holiday but I am yet to experience skiing with a toddler, surely there's nothing to it right?  Whilst everyone has been posting pics of their chic snow outfits and enjoying their après ski, I have been living a virtual ski holiday in the luxurious chalets available online. Here are three that look stylish but kid friendly.
The Chalet Hotel – La Portetta in Le Trois Vallées, French Alps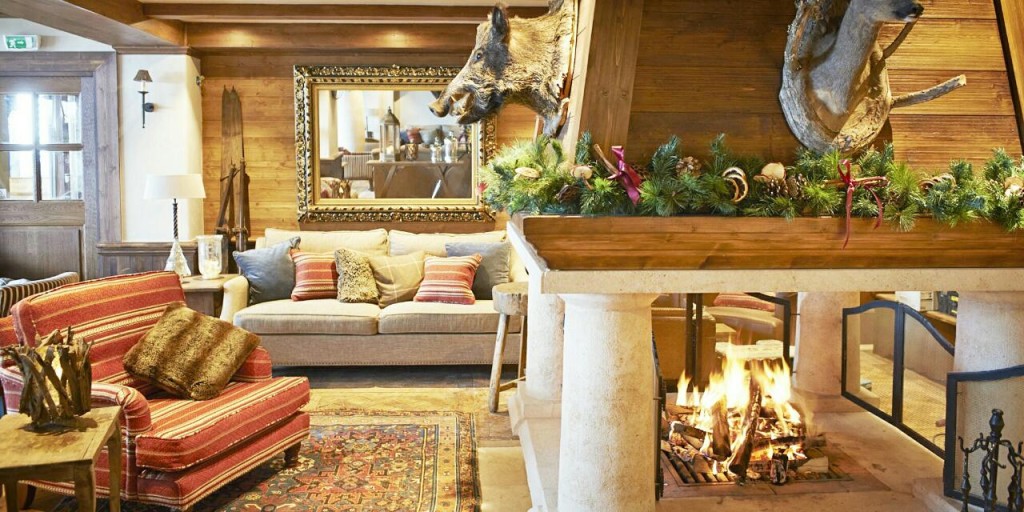 Not strictly a chalet but a 'chalet hotel'.  As some of you know I am slightly obsessed with the The Pig group of hotels and so it's no surprise why I like the look of La Portetta because it's owned by the same people. Another reason this place appeals is because it is in the not so flashy, compared to it's neighbours, resort village of Courchevel 1650 (or Moriond) yes I know, I am clearly getting old.  The hotel is, instead, conveniently located opposite kids ski school meaning you can get up and out early doors.  The gentle blue and green runs are ideal for young kids.  There is a choice of accommodation from family rooms to penthouse lofts and also four individual lodges located separately to the hotel. You can book La Portetta through i-escape with kids.
Affordable Luxury – Chalet Maridadi in Les Collons, Switzerland
This is a privately owned chalet that I came across when I used to work in travel pr and it has stuck with me.  The owner, Rebecca, is delightful and the chalet is luxurious without being over the top – the word Maridadi is Swahili for beautiful or tasteful and it definitely is this.  It would make a great affordable but stylish chalet to stay in with friends and kids – it accommodates 12 in total or eight adults and four children.
All rooms are en-suite, there is an obligatory wood burning open fire plus a separate den for kids to watch television. Swiss ski school takes children from three and a half years old and the slopes above Les Collons are perfect for beginners.  Likewise, this area is also well know for its extreme terrain and off-piste skiing. You can book Chalet Maridadi by contacting Rebecca here.
Super Luxury – Chalet La Tene in Val d'Isère, France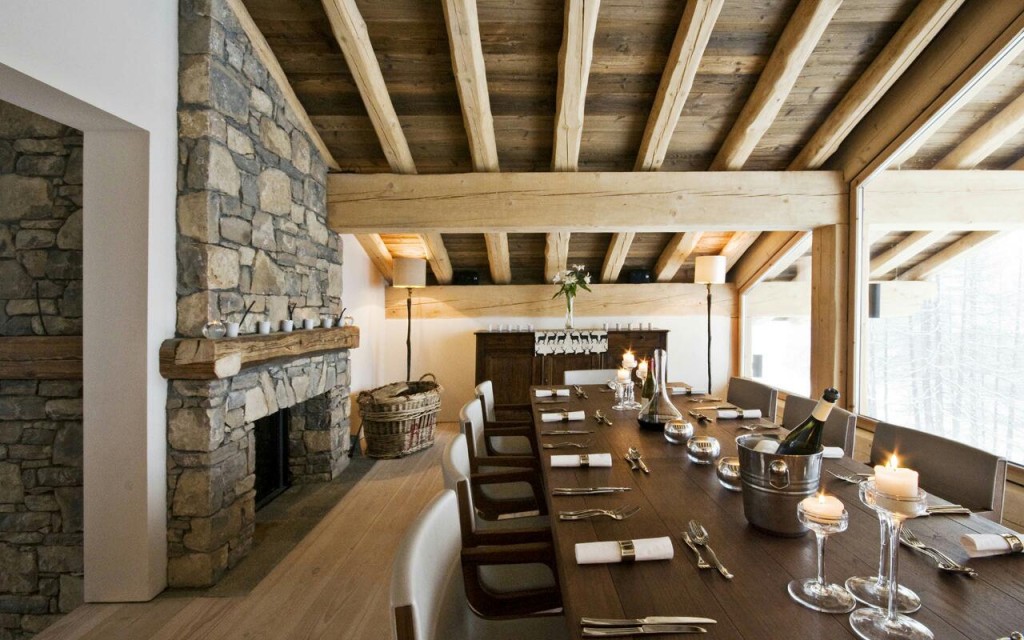 This one is for deep pockets but I had to include it because it is probably not far from my dream ski chalet. Contemporary and stylish but in a warm and cosy way,  it has lots of added extras such as floor to ceiling glass providing panoramic mountain views, a wine cave stocked with fine wines from France's best vineyards, A BAR!! (main pic) with its own beer tap, a hot tub for eight with an outdoor sound system, a spa area! I could go on and on.
For the kids there is a lot of…space! Plus toys, games, books and sledges.  Private nannies and babysitting can also be arranged.  Eating also sounds rather amazing with the chef being a pastry expert who prepares afternoon tea every day.  In the evenings, Champagne and canapes are served before a gourmet meal which ends with desserts and cheeses.  It goes without saying that this hillside property is ski-in ski-out.  It can be booked through Firefly Collection.