Learning On The Go: Lamaze Baby Toys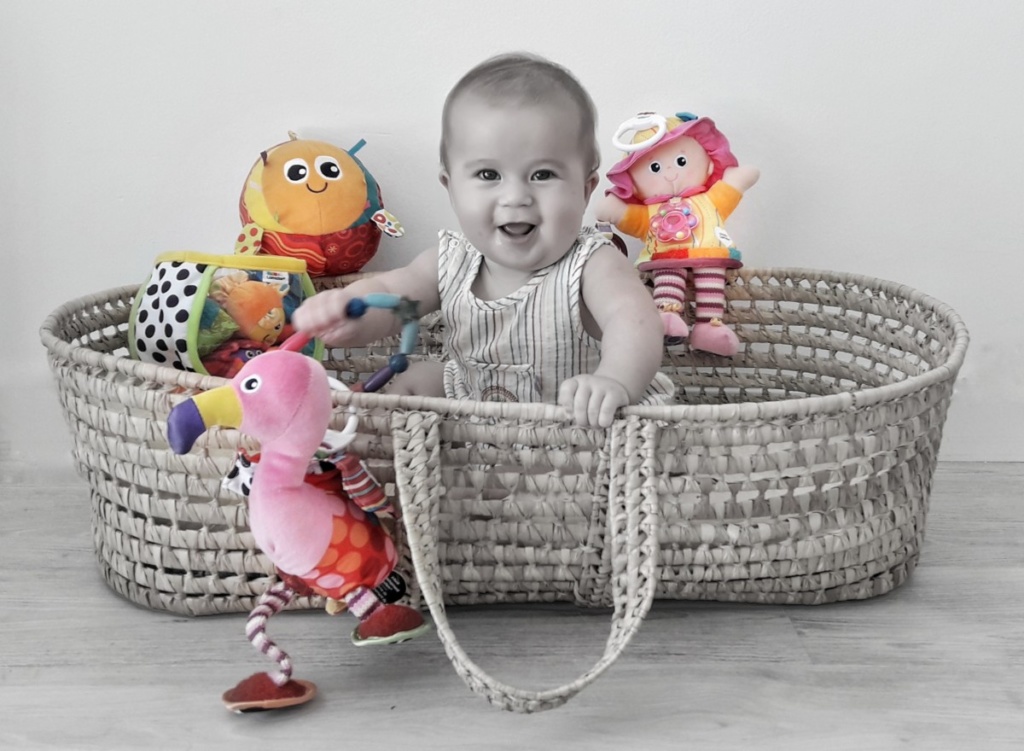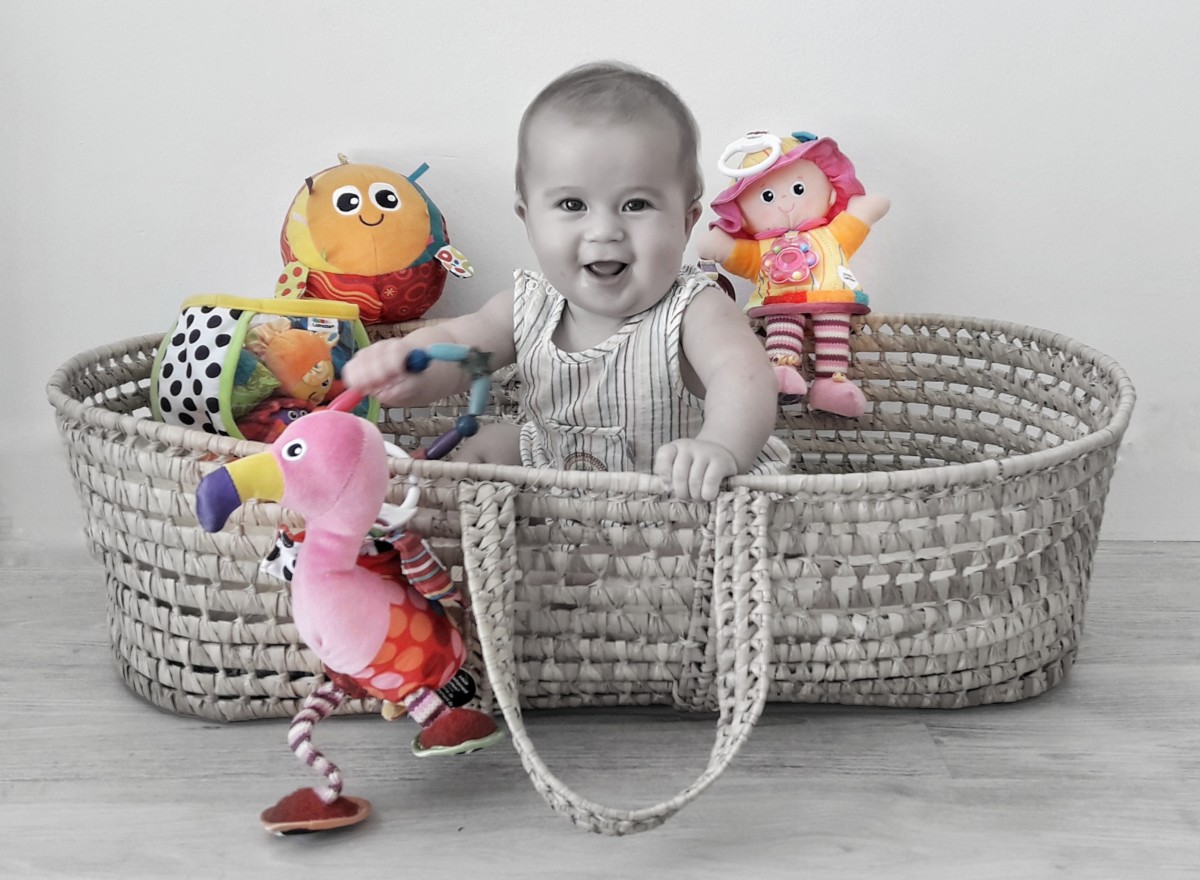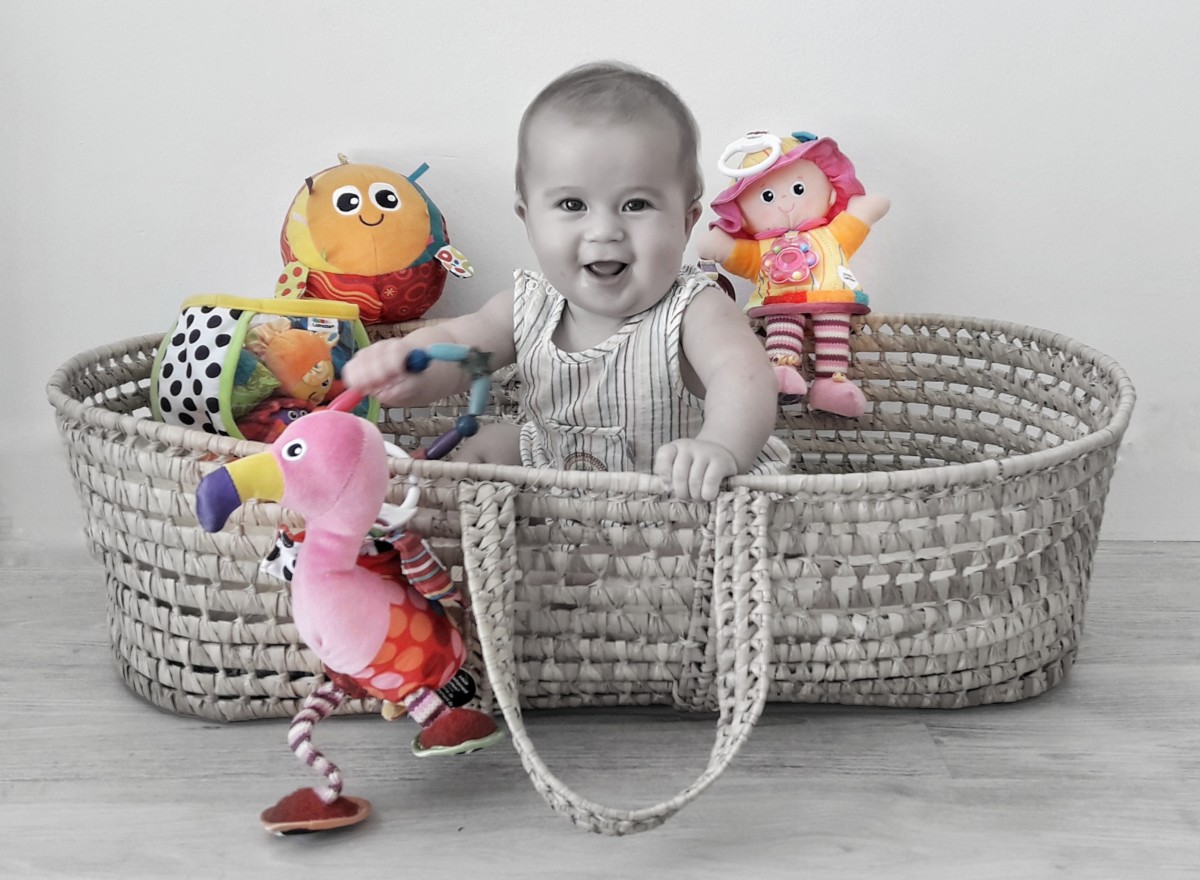 Over my five years of having children, I've become quite selective about the toys we have in our house. We've had plenty of the toys that momentarily satisfy, before getting thrown to one side, never to be played with again. During our first year of having my son, we had a handful of toys, one of which was the Lamaze Toy Freddie The Firefly. Freddie was a firm favourite because he had so many features to keep our son interested – he maintained interest far longer than any other toy and was a fixed piece of hand luggage during our travels. This year, Lamaze has given us a new set of toys for Florence to try and they too have been proving to be quite the handy travel companions.
Why are Lamaze Toys so good?
The Lamaze toys are not just any toy. They have been specifically designed alongside child development experts to ensure your child gets something out of playing with each toy. They guarantee that your child is playing with the right toy at the right time in their developing life. Here are some key points to consider when looking at what the Lamaze toys offer.
Lamaze toys are designed to spark little triumphs at every stage of baby's development.
The Lamaze Infant Development System is organised into distinct phases because infants reach developmental milestones approximately every three months. However, all infants develop at their own unique pace.
Their toys encourage baby to grow and develop through features that promote together time between parent and baby and activities that encourage baby to explore and learn independently.
The high quality, bright colours, friendly faces, crinkly fabrics and contrasting patterns are what have made them popular with parents, babies and experts for more than two decades.
Babies love bright colours and black and white patterns and whilst you may baulk at the idea of primary colours scattered across your muted palette of home interior furnishings, babies need these sort of toys to help them develop. I've come to truly love our Lamaze toys because they bring so much fun, happiness and education to Florence.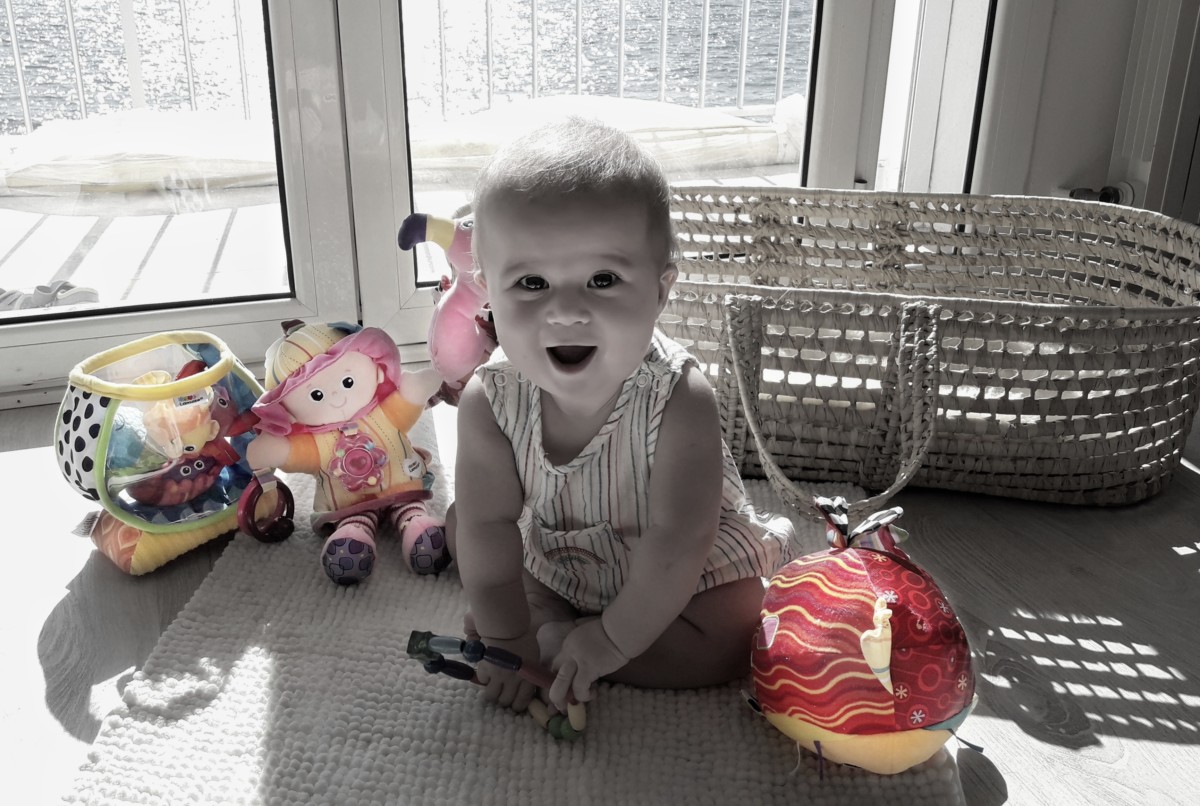 The toys we have been given all have different features to grow with Florence's different growth and learning stages.
We all love flamingos and so Flapping Fiona has been a hit in the house. It's suitable from 0+ months and so is currently perfect for Florence. The flamingo wings make a clacking noise when you pull the clip encouraging cause and effect. Babies can also pull her legs down for a similar reaction. Personally I like her because she is a handy toy to take with me when we are on the go, clipping to the pram, car seat…my handbag (*sighs).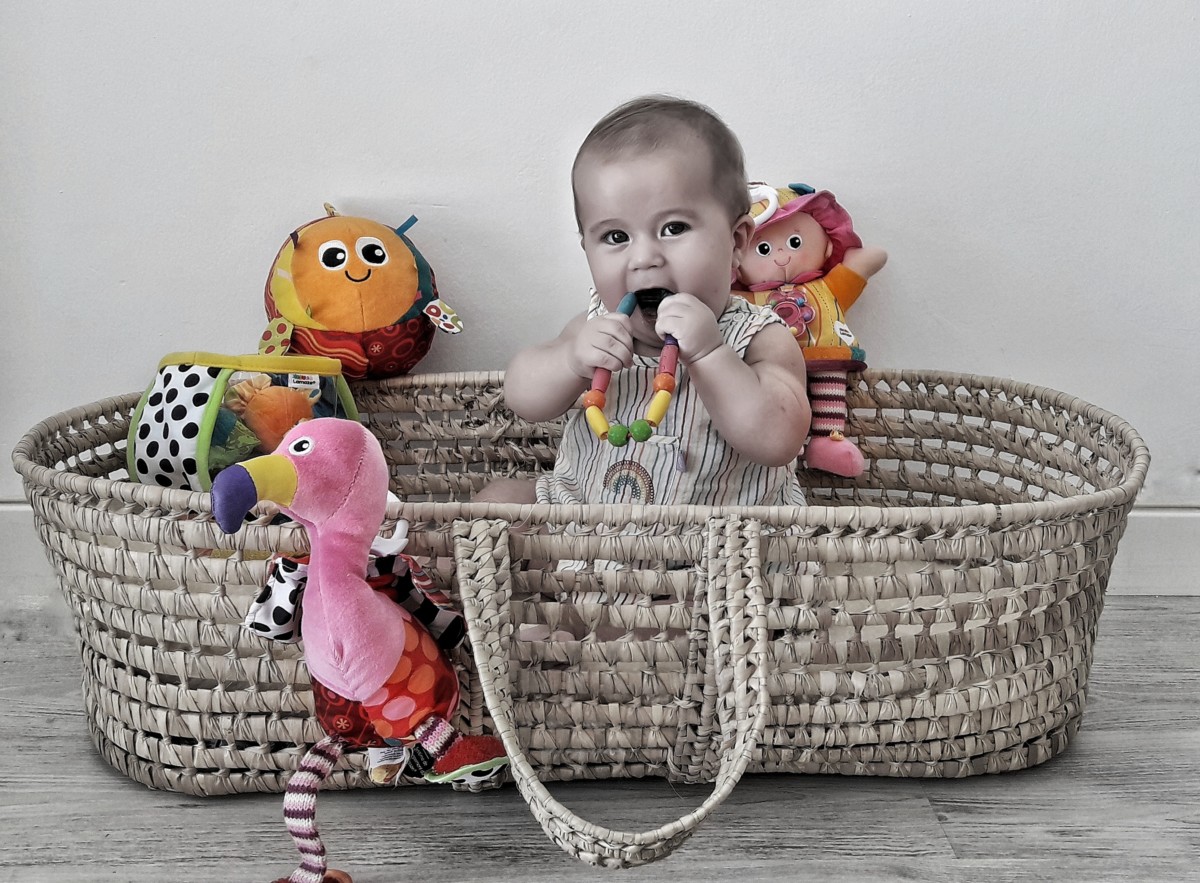 The second toy that she is loving is the My Friend Emily Clip & Go which comes with a bright, flexible teething necklace. This teether has been SO popular with Florence and arrived just as she was cutting her first tooth. She has been chewing on it non-stop. It has brightly coloured beads that spin independently encouraging fingers to touch and mouths to bite. The ring-lock design lets the beads move freely but ensures they can't break loose. Emily is a great gift for new mums a she also clips onto everything making her really handy to take everywhere.
We also have two very apt sea toys to go with our new life by the sea in Mallorca. My First Fishbowl is a soft touch transparent bowl with four sea creatures to be put in and take out. Its suitable from 6 months onwards. Each creature makes a different sound- crinkle, rattle, jingle, or squeak and are easy-to-grasp helping develop hand-eye coordination.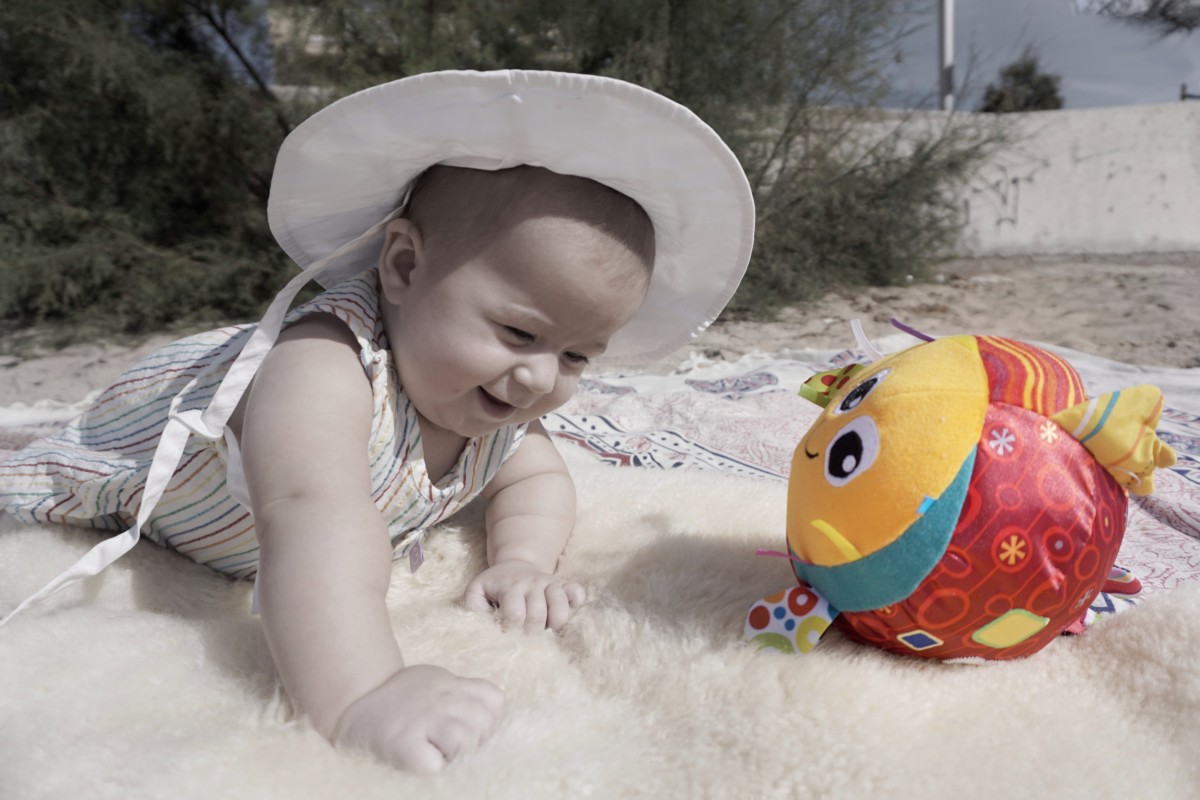 Lastly, Rolling Rosa is a chubby little puffer fish which rights herself every time she is dropped so that babies can always see her face. Also suitable from 6 months+, Rosa encourages exercise for your baby's growing muscles by prompting baby to reach, push and crawl. If, as a parent, you like mellow sounds then Rosa is for you because she has a soft chime when you shake her. The chime will also benefit your baby engaging their attention and stimulating auditory development. Rosa is a colourful multi-patterned and textured fish which provides babies with visual and tactile development.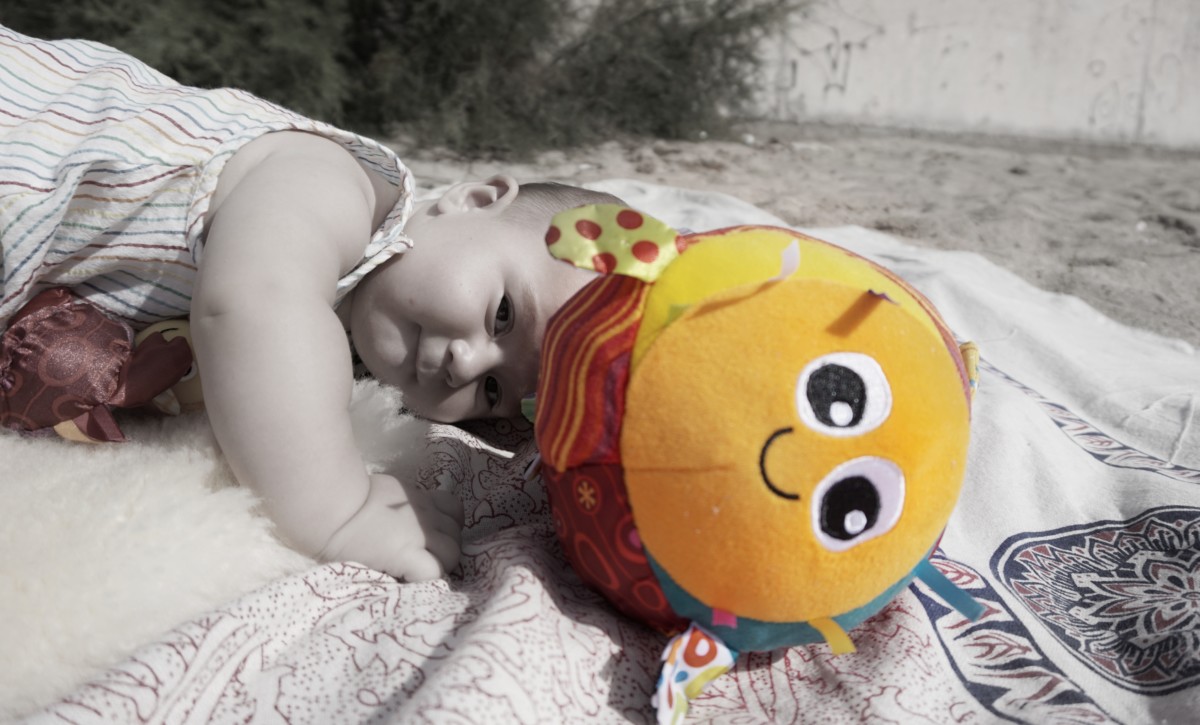 As a new Parent, you'll find the choice in toys overwhelming. The key is to find toys that are useful in many ways. I personally love the Lamaze toys for their portability, education system and fun themes. For my personal everyday living space, I would also rather have a handful of good quality, useful, multi-functional toys that keep entertaining rather than a floor full of toys that become boring and redundant after a week. So if you've been a bit stuck on what to buy your new baby, I hope this post has given you a little bit of inspiration:)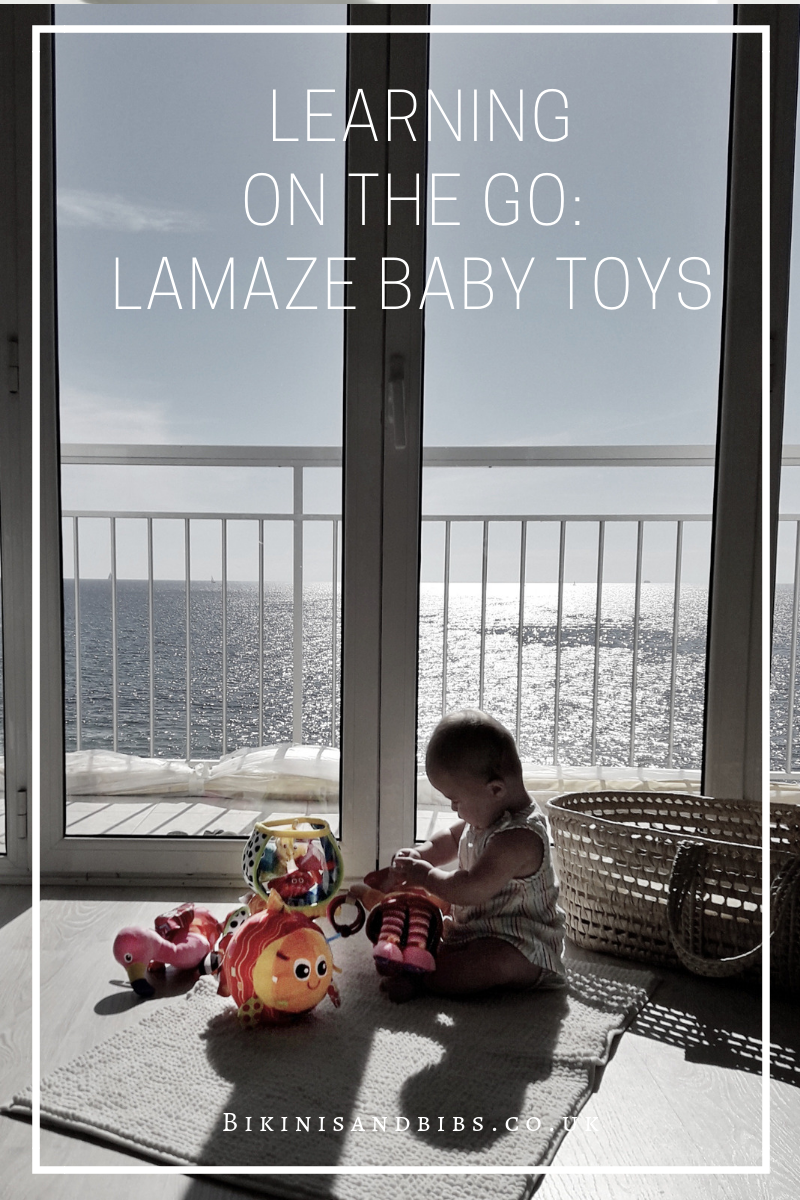 This post is sponsored by Lamaze but as always, all opinions are my own.
You can find out more about the Lamaze Collection here and on Facebook