Moving to Mallorca: Eight Months In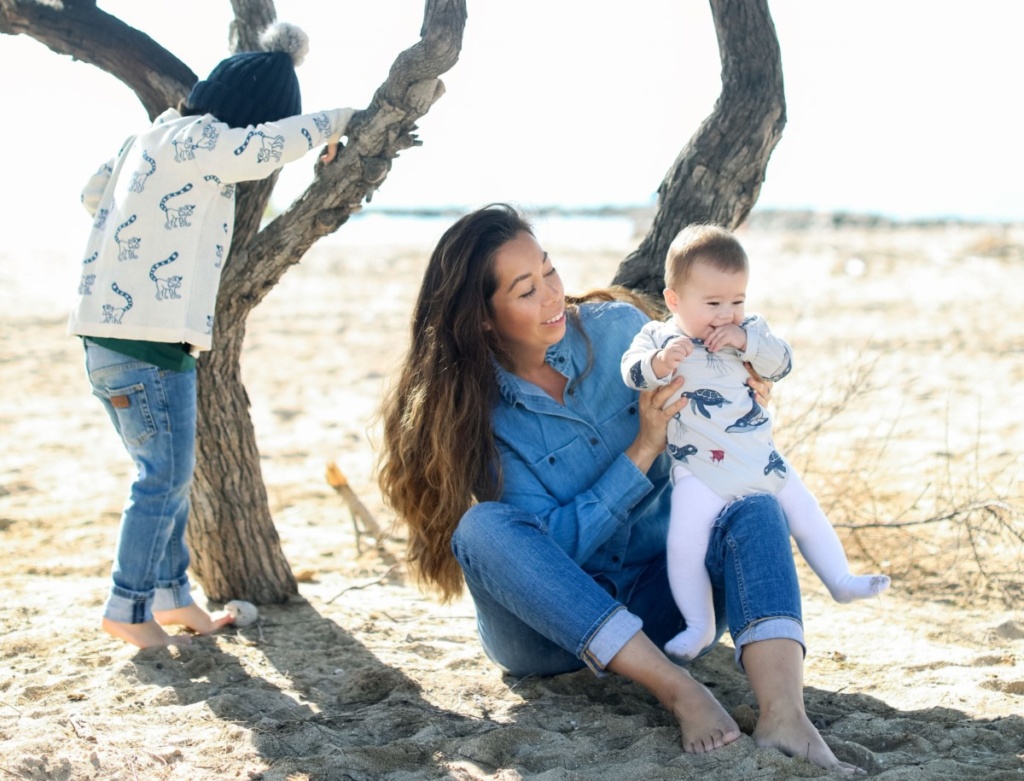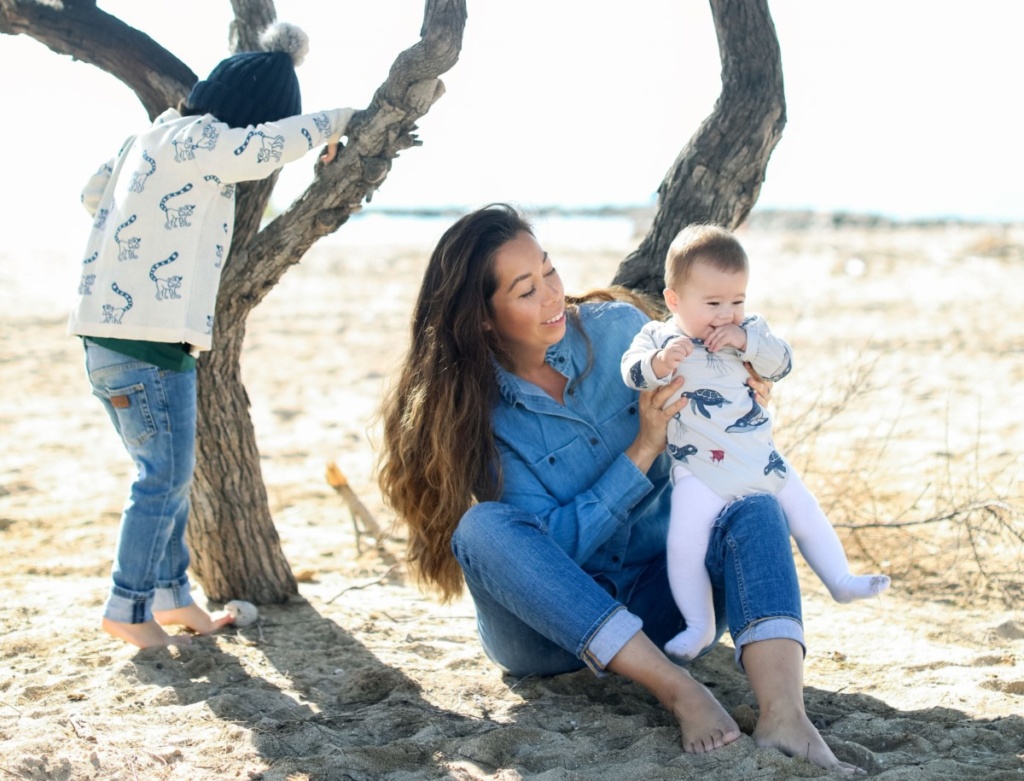 Hi All! Happy New Year! Well I know I keep promising posts (I have so many I want to write but never the time at the moment) but 2018 was a big year for us. Not only did we have a new baby but we also fulfilled a long standing dream to relocate from London to Mallorca.
After a couple of years of talking about it we took the plunge and just went for it. Many of you have asked how we did it and how we are surviving workwise etc and so finally, here is a post with a few details on how we have personally been able to make this move.
Firstly, a bit of background on our relationship with Mallorca. Up until 4 years ago I had never been to this island. I had no desire because the only image I had of Mallorca was drunk 20 somethings and 70s resort blocks in Magaluf. Then, Ross got offered a job working on location for the UK tv show, Love Island. The job was for five weeks in the south east of the island, Ses Salines. We would be located in a nearby beach town called Colonia De Sant Jordi. It was summer and so we thought, why not. To this day, this area of the island is my absolute favourite and if it wasn't for the International schools being located in Palma, I'd move to this area in a heartbeat.
Mallorca's Appeal
Of course Magaluf exists but it's just one small pocket of the island (it's not even that bad) but there is a whole other side to Mallorca that couldn't be more different to that stereotype. Beautiful old stone buildings framed by tumbling, magenta bougainvillea. Quaint little villages with amazingly stylish shops and restaurants. Beaches! Omg the beaches!…to rival the Caribbean with their white sand, turquoise waters and millpond -like calm. Within a week of arriving I said to Ross "I could live here" (I always say that on holiday btw so he just rolled his eyes and took no notice).
Three Years Later…
After much talking about it and a couple of recce visits out of season to see what the island was like when it wasn't the height of summer, we decided to move for at least a year…to trial it.
"We rented our house out on airbnb"
We didn't want to do anything drastic like sell our house in London so we rented it out on airbnb (we were already doing this during our summer trips and so we were used to packing all our belongings up). I guess the unique thing for us was that Ross's job was the catalyst to our move. Had we just been here on holiday for two weeks, we wouldn't have had a taster of 'living in Mallorca'. Three years of six weeks on the island (we always had a family holiday after his job finished) meant we got a real feel for local living and all the different areas. I think this is so important because holiday always feels good but you need to get a real feel for the place on an everyday basis if you want to live there.
Working Freelance
Another advantage for us is we both work freelance. This means we have a lot more flexibility when it comes to earning an income. This is quite an important factor in Mallorca because to be honest, if you don't work in the yachting or hospitality industry, there doesn't seem to be a great deal of work here for non-locals. Being freelance definitely helps but it is not without its downsides. Apart from the five weeks of work Ross does on Love Island in the summer, he has to work away in either UK or Australia which means that we have fairly long periods of time apart as a family. He generally works one month on and one month off so whilst we don't get to see him for a certain period of time, when we do it's pure quality time together (apart from when I'm running away leaving him with the kids because I've had enough of them on my own! haha!)
Physically Moving and Finding A Place to Live
Our move from London happened this year in May. We decided that we just wouldn't return from the Love Island job and instead find a place to live in Palma near to the international schools. There are a few international schools in other parts of the island but everyone told us that it was completely dead out of summer season and so Palma (which is open year round) seemed like the obvious choice. We packed up our lives into exactly 16 pieces of luggage and boarded a one-way BA flight (more luggage allowance) to Palma.
"The rest of the island is dead out of season so

Palma was the obvious choice"
If I'm honest, living in Palma was not what we had originally wanted. Our original plan (dream) was to rent and eventually buy an old casa near Santanyi (south east) and live the romantic rural/beachy Mallorquin life we had experienced over the last few years. This is one of the realities about moving abroad though…it might not be exactly how you'd initially imagined it.
Finding somewhere to live in Palma was also not as easy as we had banked on. Due to the fact that most homeowners here want to make the most of summer booking rates, it meant that we had to wait until October before anything half decent came up on the property rental sites. When I say half decent, I mean, if you want something neutral, modern and in a nice area versus something very old, damp, badly decorated with lots of dark furniture and in a noisy area. We must have looked at about twenty to thirty properties before we found 'the one'. The whole process was pretty stressful with us accepting two properties prior, only to be gazumped for one reason or another. During all of this Rex was starting his new school which, thankfully, was/is a complete delight and he settled in without any problems at all even though homelife was a bit of a mess.
I secured our apartment by the sea within one minute of walking through the door. I said to the agent; "I'll take it, please don't give it to anyone else…what do I need to do to secure it?" *completely desperate and exhausted from looking. It's not a myth that everything in Spain is manana. Two weeks and a hefty four months deposit later (they wanted six but I managed to negotiate) plus a meeting with the owners, we finally managed to secure the apartment. It's not perfect by any means (a bit old in places) but it's neutral, fairly spacious and the location first line to the sea is incredible not only for waking up to but also for having something to do with the kids right on your doorstep.
Life Change
So far we are loving our life in the sunshine and by the sea in Palma. After 20 years each working in busy jobs in London, we both feel like we have done our time there and having children gave us even more of an impetus to move elsewhere. We considered outside of London, foremostly Brighton but also Margate, Plymouth, Whistable (we did day trips or long weekends to recce several places) but each time something came up that didn't quite work for our personal situation and we didn't feel like we'd be gaining much more lifestyle wise.
Next Steps
Sadly, we are not out of the woods yet when it comes to securing our life in Spain. Unless you've been living under a rock you'll know about this small thing called Brexit. This, plus numerous new property laws in Mallorca mean we have quite a few hurdles to jump before we can safely say we are here for good. I am pretty confident we will be fine but as with most things in life, we are going to have to work for it. However, I'm fine with that. We are enjoying a break from London life and it's giving us all the things we want and need with young children right now.
Five Things I'm Enjoying About Living In Mallorca
The number one thing that is making me happy every day is the sunshine and blue skies. There is no doubt that endless sunny days really do lift your mood, inspire you, give you the ability to live your best life outdoors. Best of all it is free.
Less people. Less queues. Less traffic. Everything is at a much slower pace – sometimes frustrating when you want to get the toilet/washing machine/locks fixed but mostly very satisfying and a lot less stressful.
Less Choice – similar to the above. I wanted to cut back on the consumerism that was dominating our lives in England but I must admit that the reality of not having access to certain things can be challenging. Overall, I'm quite liking the challenge though. It's an exercise in improvisation and discovering that we want a lot of things but don't really need them.
People – It's been amazing meeting so many lovely new people here, both locals and expats. For this I mostly have to thank Instagram and my blog because it has connected me to people I would never have crossed paths with normally. Being a parent has also been a good way of meeting new friends…kids are always a good icebreaker 🙂
Location – living right next to the sea has been so good for all of us. No matter how bad a night I've had waking up with Florence, waking up to sunshine and the sea makes me able to cope with the day. Also having the beach on our doorstep has been a blessing for those days when the kids are just bouncing off the walls and you need to get out and about quickly without hassle.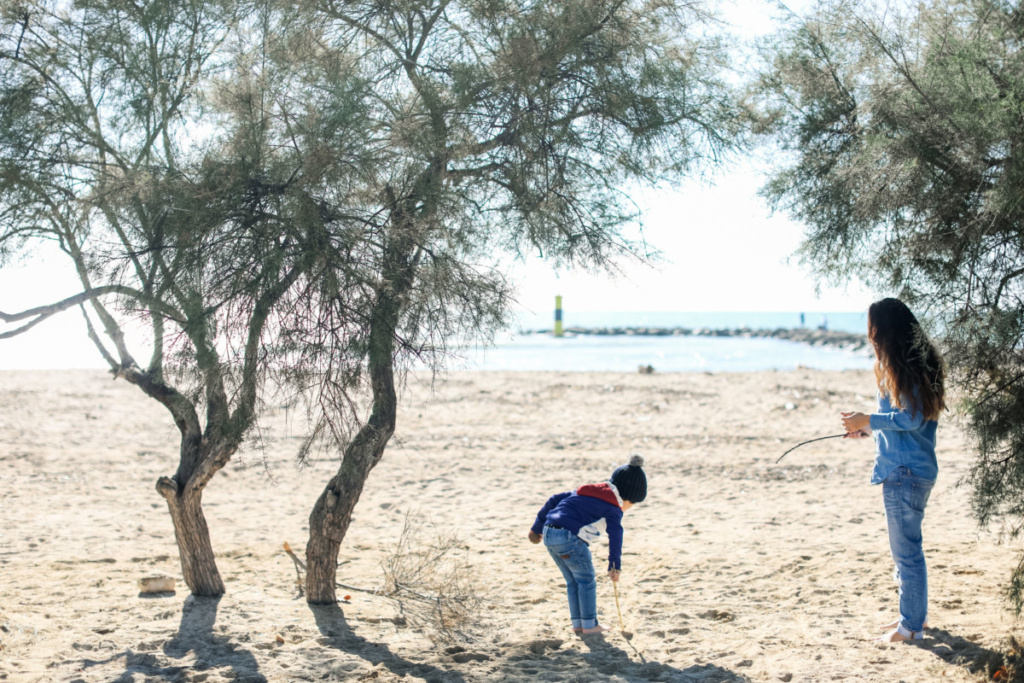 So in summary, we did have a few things on our side when it came to moving to Mallorca such as Ross's freelance job and being able to experience the island in advance but on the whole we are like everyone else wanting to escape the rat race. We don't speak Spanish but I figure I'll pick it up or have lessons at some point…it's not a big problem here. I guess I'll end by saying, if you want to do it, and you have a way of financially supporting yourselves (conventionally or not)…then just do it. Do a trial like us and see how it goes , you have nothing to lose. So far it's been the best decision we have made.
Sorry that was a long one! Months of thoughts on the subject finally typed up.
Thanks for reading:) Abbie x