Mallorcan Country Charm For Families: Possessio Binicomprat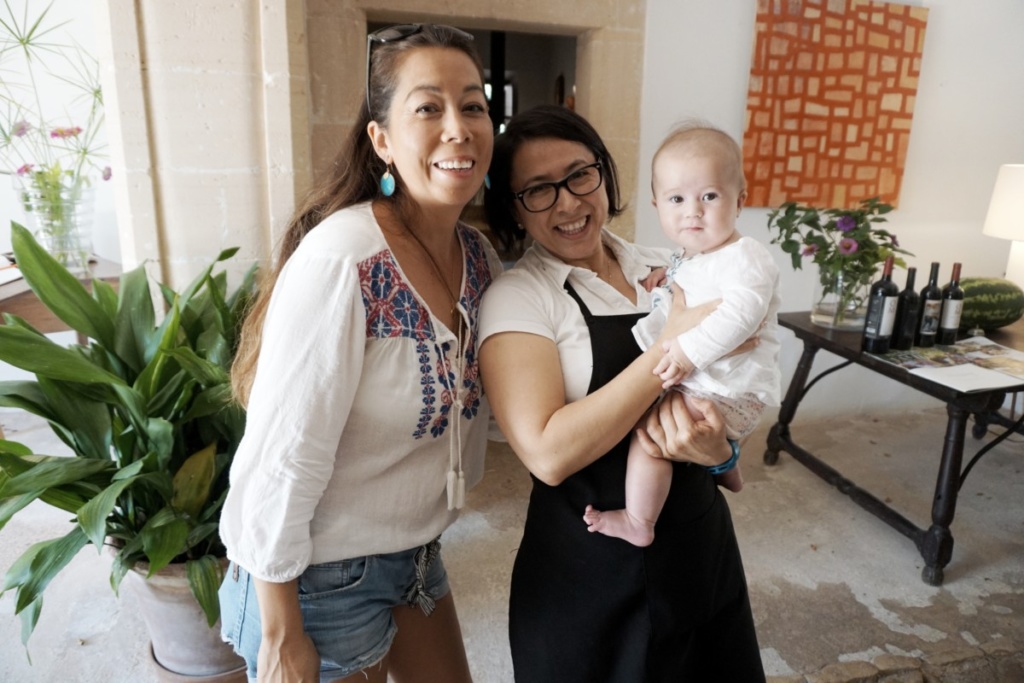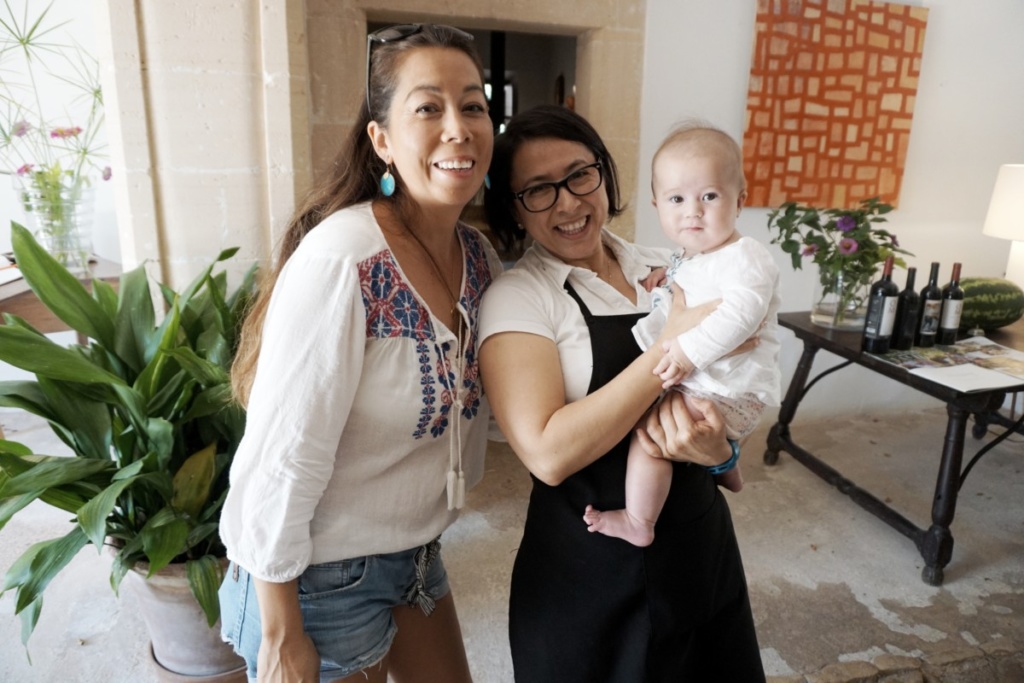 If you've been looking for a beautiful but affordable stay in Mallorca this coming summer then I might have just the thing. For those of you who follow me on Instagram you may remember that towards the end of last year, Florence and I went on our first girls' minibreak. We stayed in a restored farmhouse – an agroturismo called Possessio Binicomprat, organised by the stylish and sustainable travel club, Trvlbees.
Possessio Binicomprat is one of the oldest houses on the island. It is located in the centre-south, in a town called Algaida and still operates as a farm and vineyard producing delicious organic wines. It consists of a small selection of suites and self-catering apartments all set amongst the pretty garden and the main house.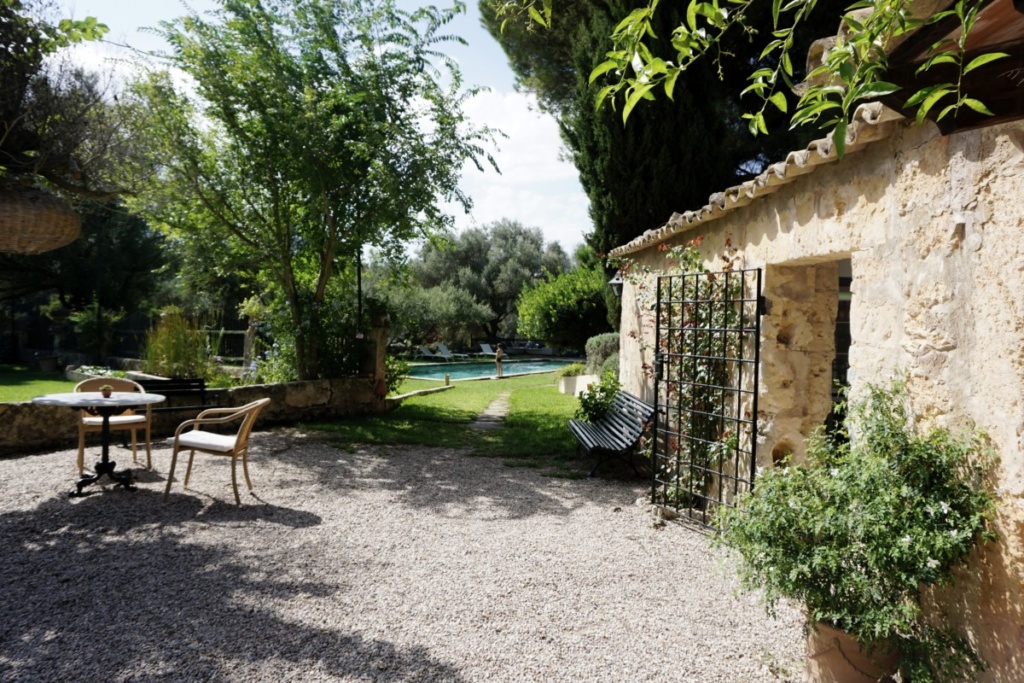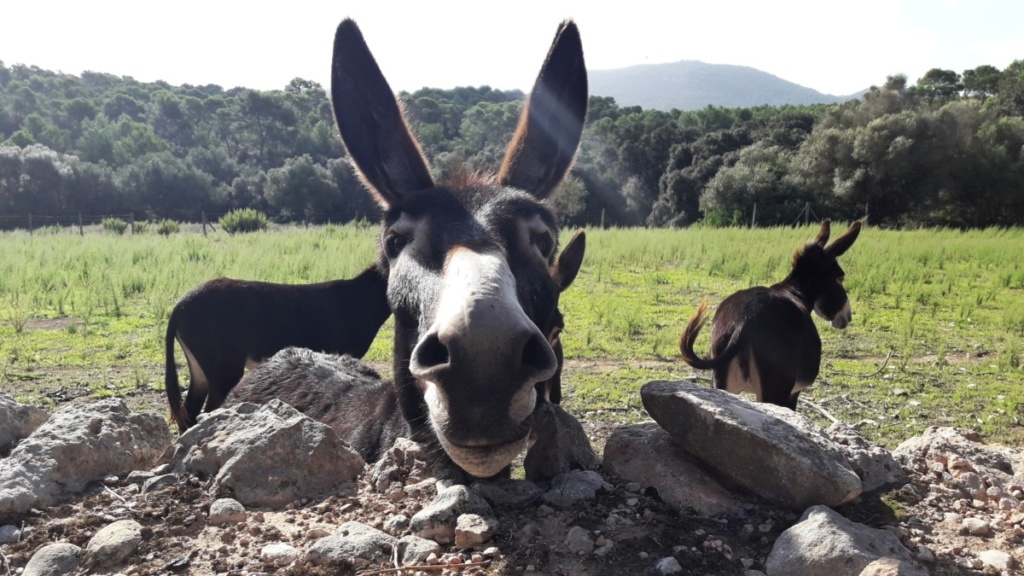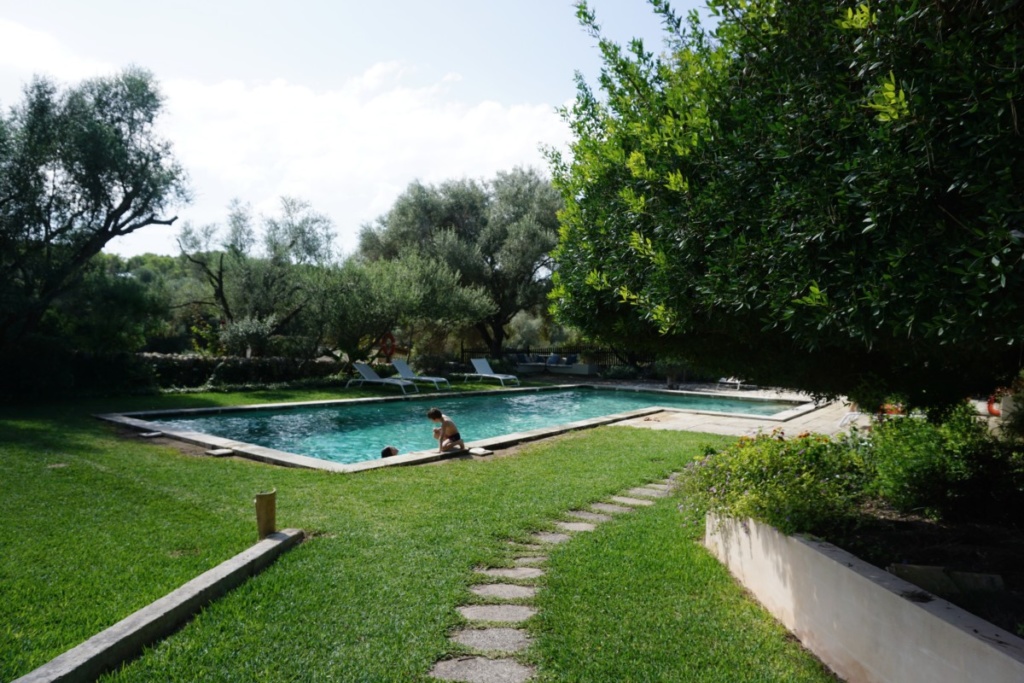 If you're after ultra modern then this is not for you. This type of holiday is about getting a feel for the real Mallorca. It's a very laid back, home from home vibe where a garden swimming pool and delicious homemade alfresco breakfasts are the big selling points. The staff are also incredibly warm and welcoming which I personally appreciated with such a young baby in tow.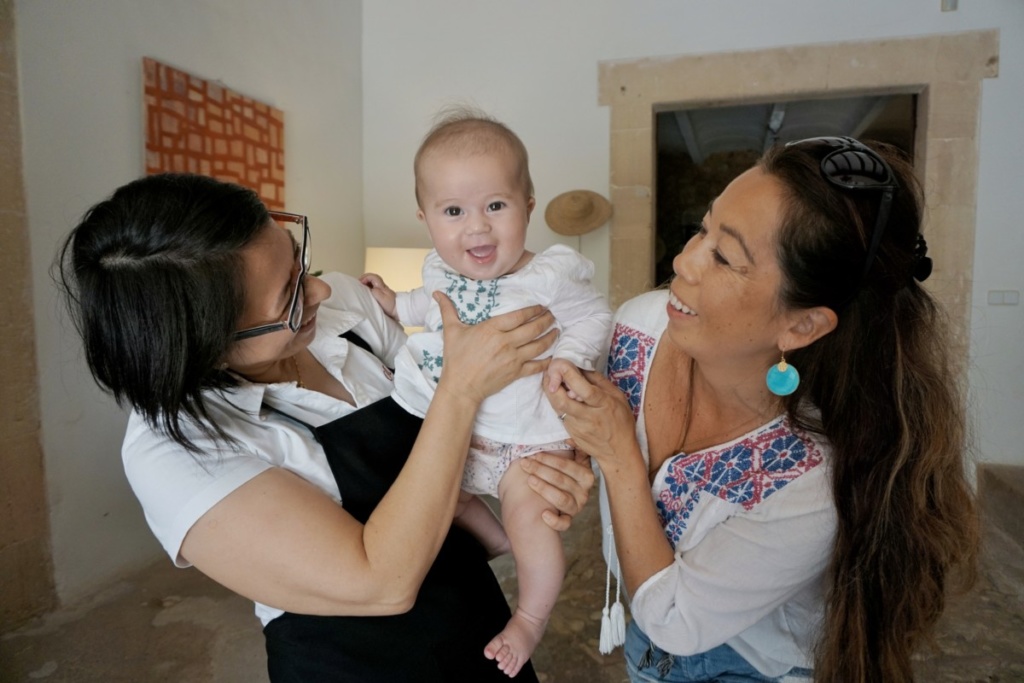 We stayed in the double bedroom with terrace. Our room looked out onto the pretty herb garden which has a path leading down to the forest. Here, much to Florence's delight, we found Possessio's eight friendly and protected donkeys. In comparison to the many places I have stayed and reviewed on my website, this accommodation is traditional and fairly simple but it's absolutely charming and had everything we needed for a comfortable and relaxing stay.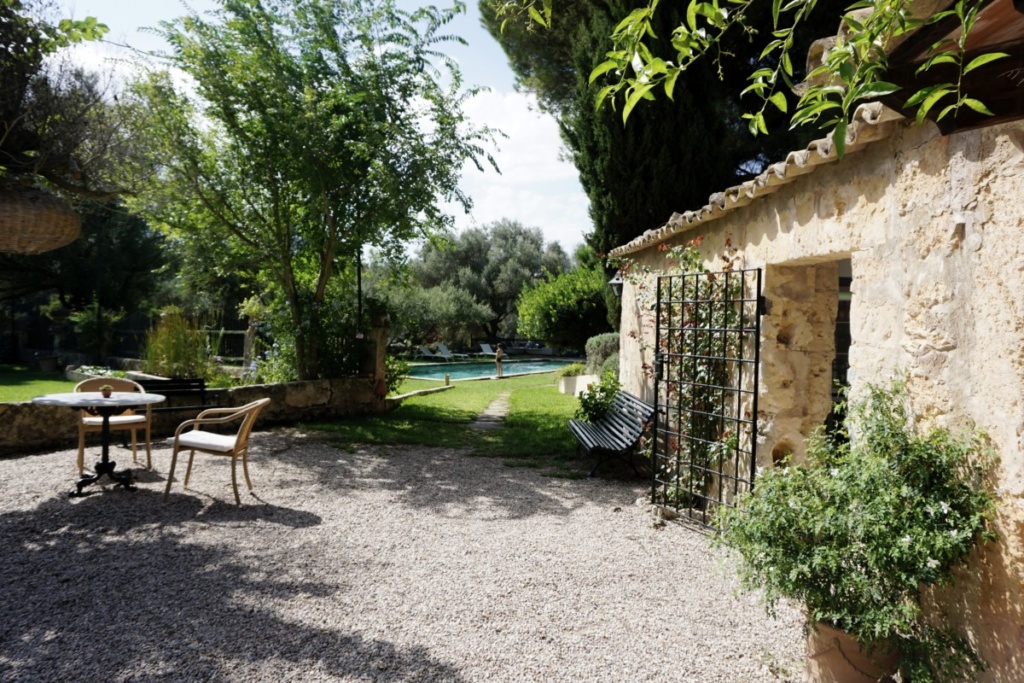 I personally love garden swimming pools and whilst this one is not gated it is tucked away and offers lots of fun for children (Rex would happily spend all day here). It is also a corner of tranquility for parents.
Lunch and dinner is not available but there are some very good (tried and tested) local restaurants literally a minute's drive away – all family friendly and serving yummy traditional Mallorcan dishes. Breakfast however, is most definitely served at Possessio Binicomprat. The selection of homemade jams, cured meats, cheeses, fresh fruits and breads, teas and juices amongst much much more was incredible and would be enough to fill you up for the day if you were piggy enough (like me).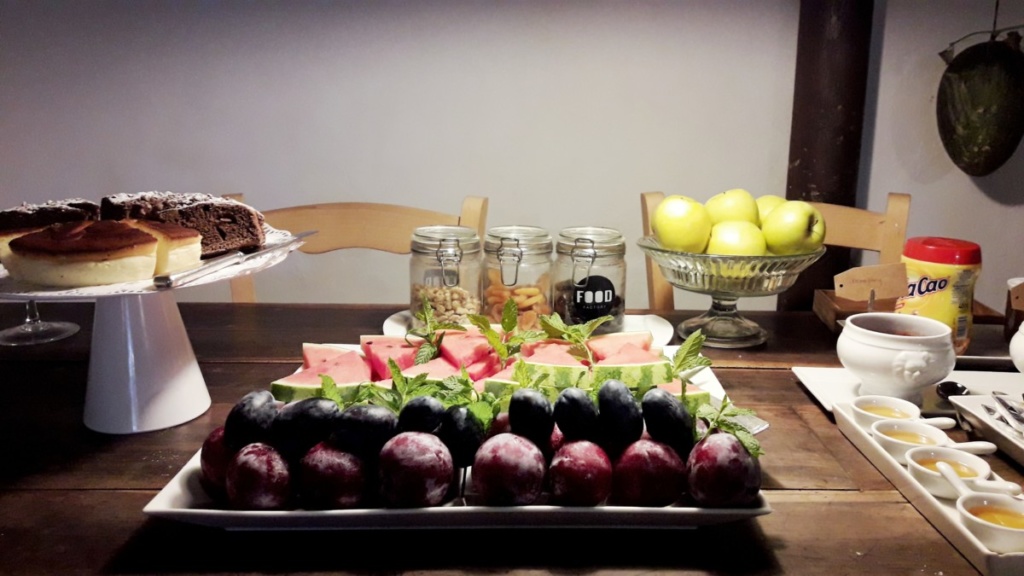 Most guests gather their breakfast on a tray and either take it to their private terrace or enjoy it in the garden with other guests. It's honestly one of the nicest starts to the day you can have here.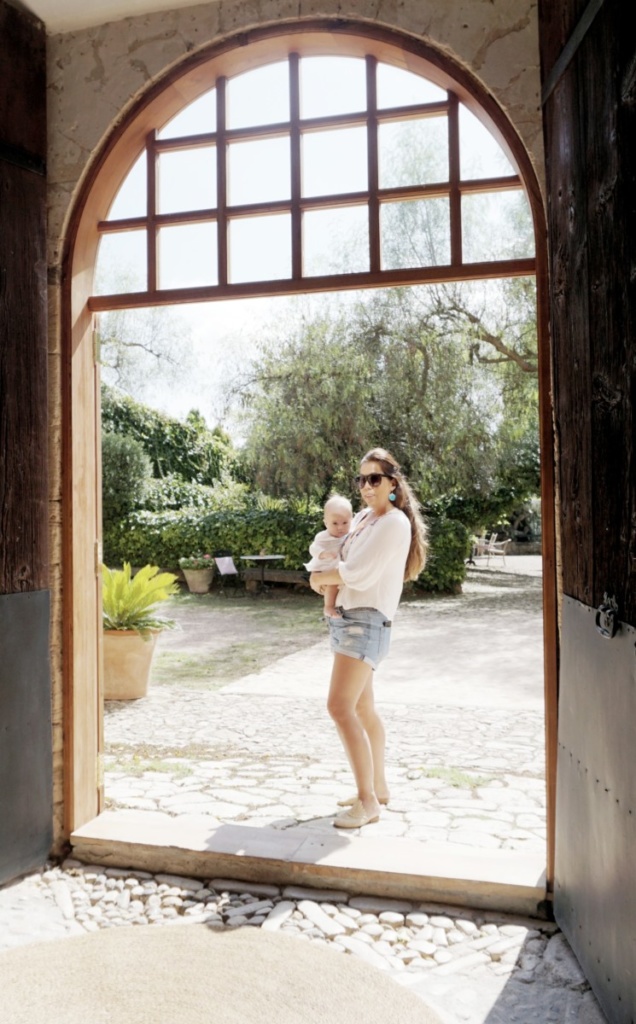 Personally, I think the best way to enjoy this beautiful old farm would be to just hang out in its peaceful grounds, laze by the pool and pop out for meals. If you do fancy getting active however, then you can hire bikes and cycle the many surrounding bike paths. A beach day is also very do-able with some of the island's best beaches only 30 minutes drive away.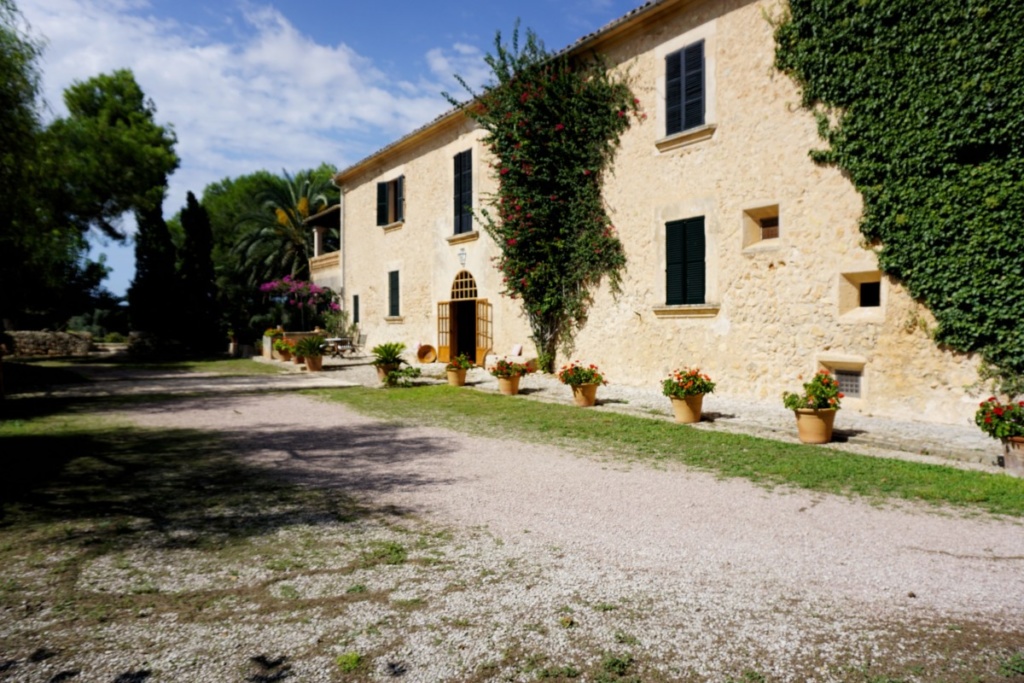 In terms of accommodating children we were provided with a cot and highchair at breakfast. Spare beds could also be provided if you need them. Florence and I had a lovely time at Possessio Binicomprat – a perfect unpretentious, warm and friendly spot for our first holiday together:)
This post is written in association with Trvlbees who organised our complimentary stay at Possessio Binicomprat. All opinions are, as always, my own.
Photo By: All images copyright Bikinis and Bibs