Modernist In The Maldives: Parent Escape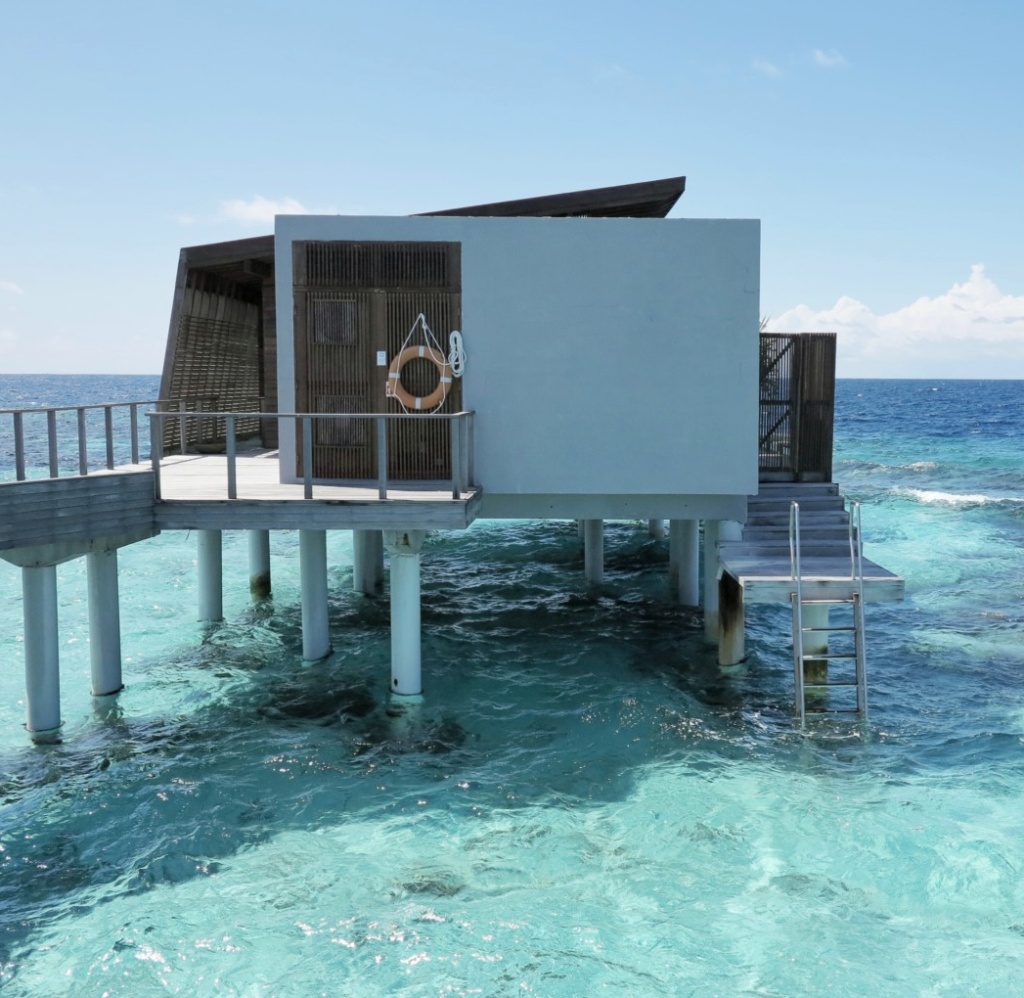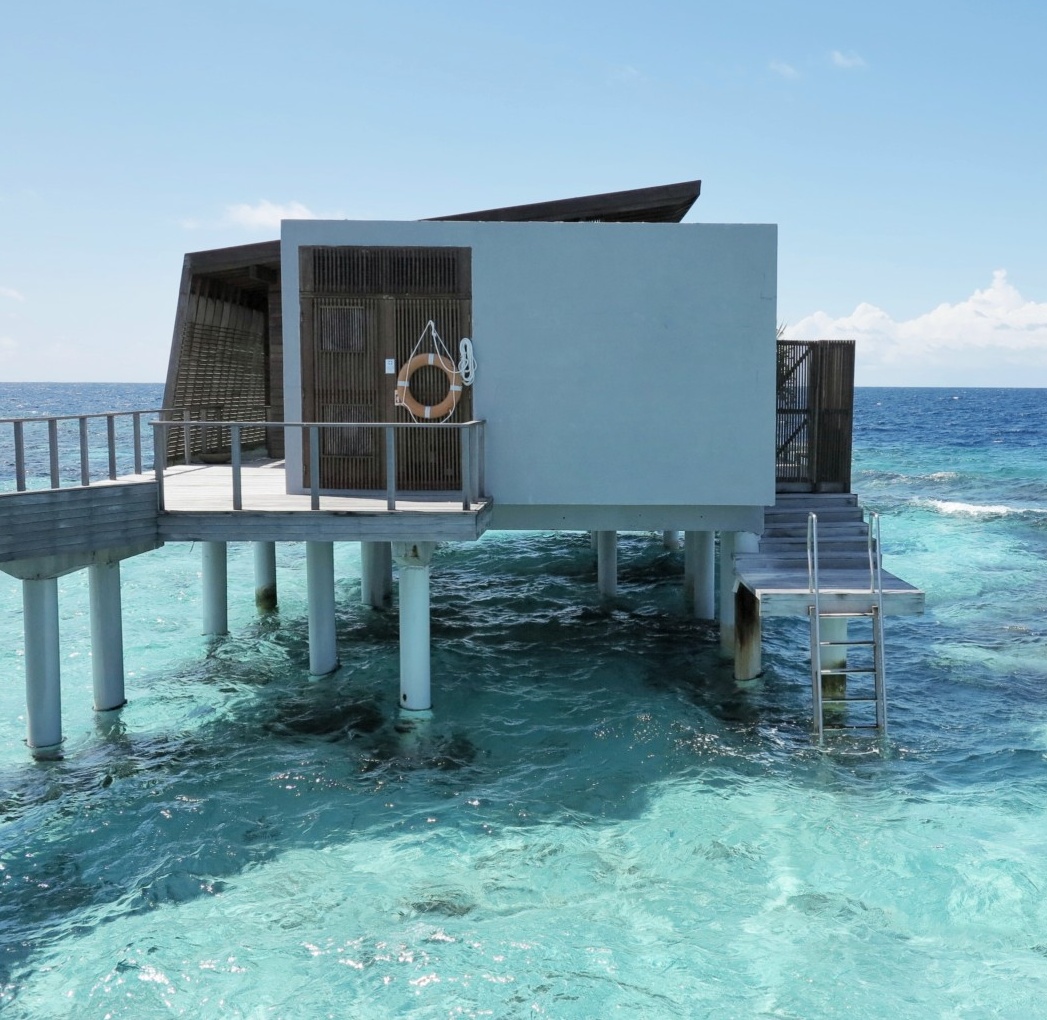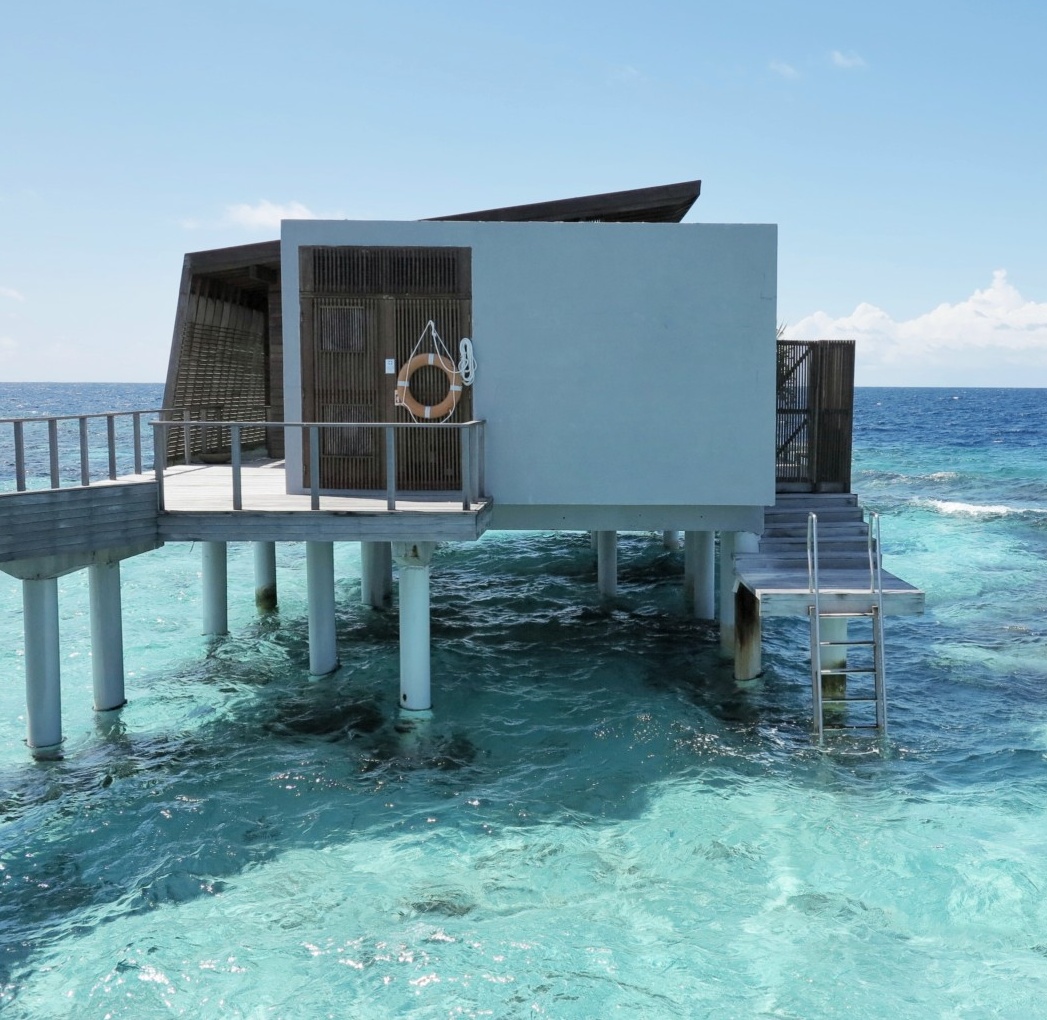 Last year was an epic year of travelling for us and we managed to tick off two of our most wanted on the bucket list. The Maldives was one of these destinations. As many of you might have seen from my social media posts, we stayed as a family at the Park Hyatt Hadahaa. It's a cliché but it was an unforgettable luxury experience which we all enjoyed so much.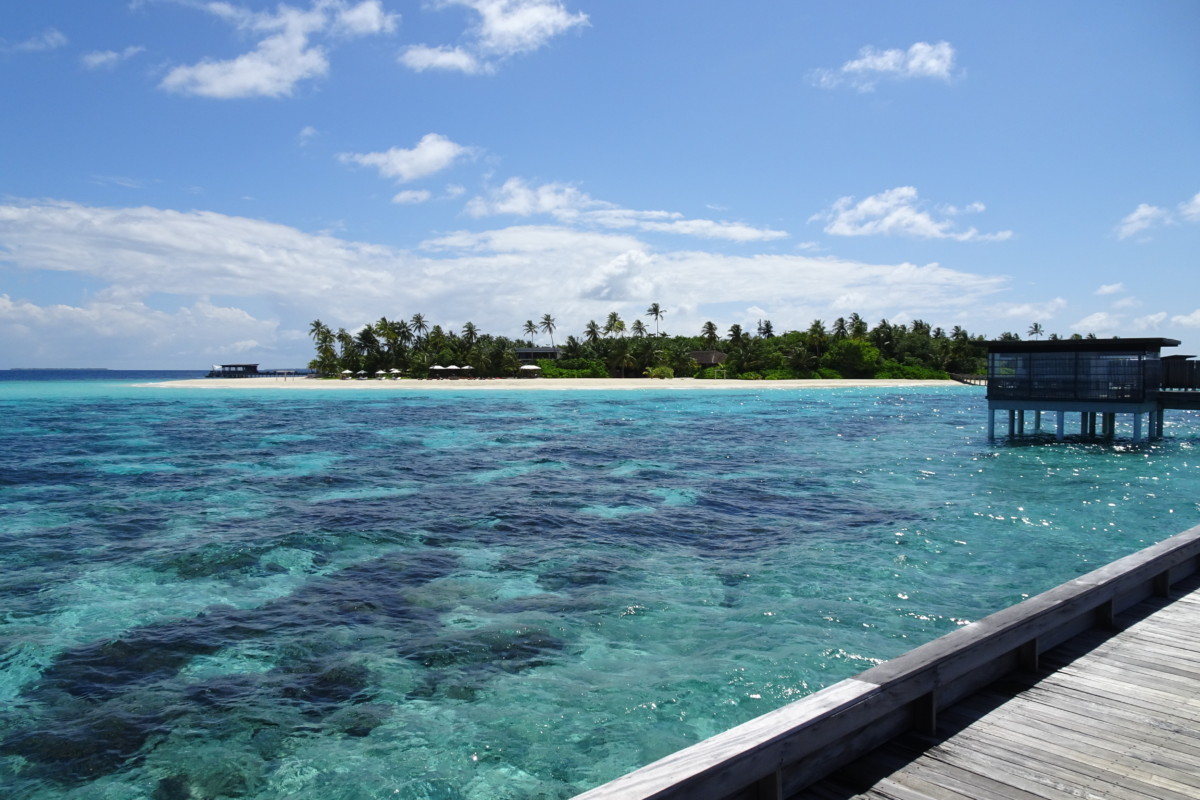 If I am to be completely honest however, I would have loved to have enjoyed this amazing resort as a couple rather than as a family. The Park Hyatt Hadahaa caters brilliantly for families and their staff were beyond kind and helpful with our son…but, the resort is a complete escape and somehow, still having a little one to tend to felt like a contradiction in terms during our stay. So I'd like to review Hadahaa as an extra special parent escape, for those parents who feel like they truly want to treat themselves like they've never done before.
Take Me To The Equator…the Maldives can be experienced in two ways. One is to travel to the more frequented collection of quintessential Maldivian resorts. These are on islands which are situated amongst the rows of north atolls commonly seen in travel pictures. These resorts are a guaranteed good time for Maldive first timers and because of their close proximity to the main island of Malé, a better option for young families.
The other way to experience the Maldives is to travel further, to the deepest atoll in the Maldives and probably the closest point you'll ever get to the equator, to the private island of Hadahaa in North Huvadhoo. This is where the strikingly designed Park Hyatt lives, an area shared by only a handful of other resorts meaning serenity prevails both on the island and in some of the best dive spots within the Maldives.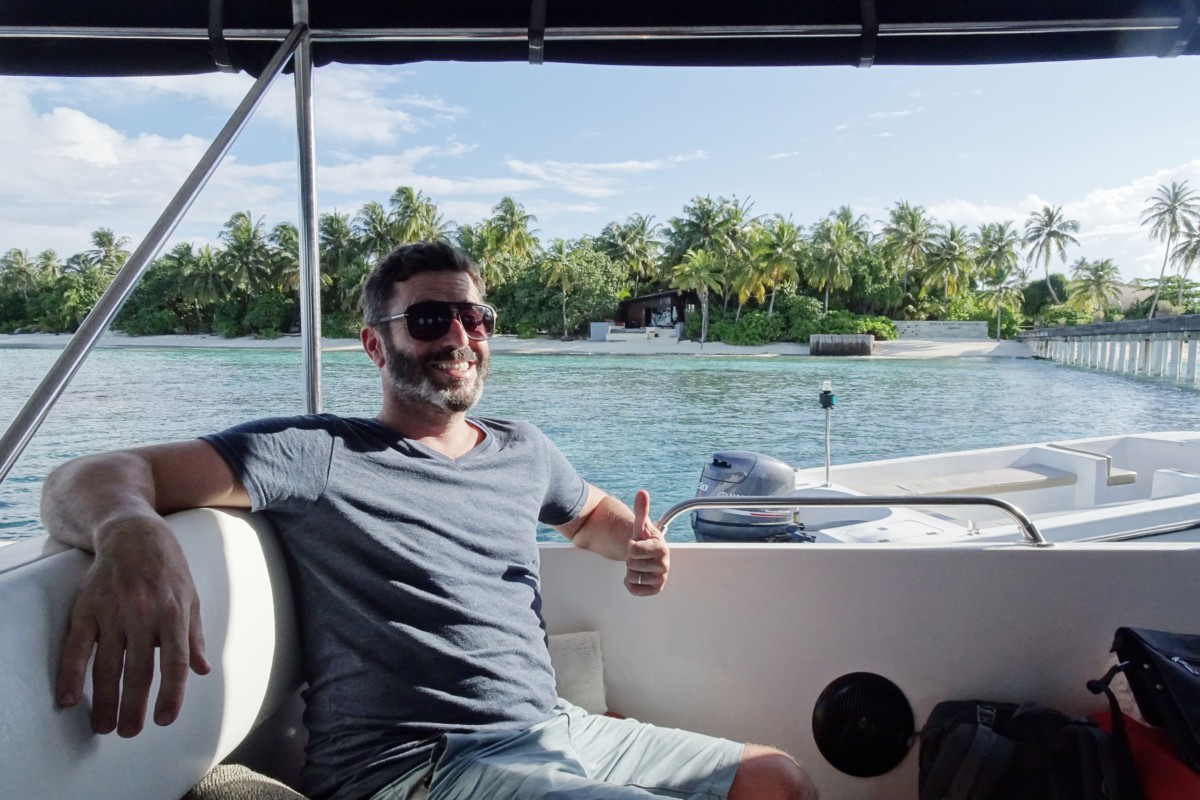 The boat transfer from Kooddoo domestic airport is like something out of James Bond – it's fast, exciting and fully equipped with homemade cookies and almond milk refreshments. We arrive at Hadahaa to waves and smiles from staff on the jetty – a Maldivian welcome that I will never tire of and that guarantees you'll feel like a VIP.
Design In The Indian Ocean…one of the things I loved so much about Hadahaa was its incredible design, all working in line with the ecology and sustainability of the island and its surrounding area (it has a heap of awards). Of course I wasn't considering architecture when thinking about the Maldives initially (more cocktails and beach bumming) but when you're sat sipping your Fritini at sunset, you can't help but notice the snake of over water villas stretching out across the horizon are awesome works of art.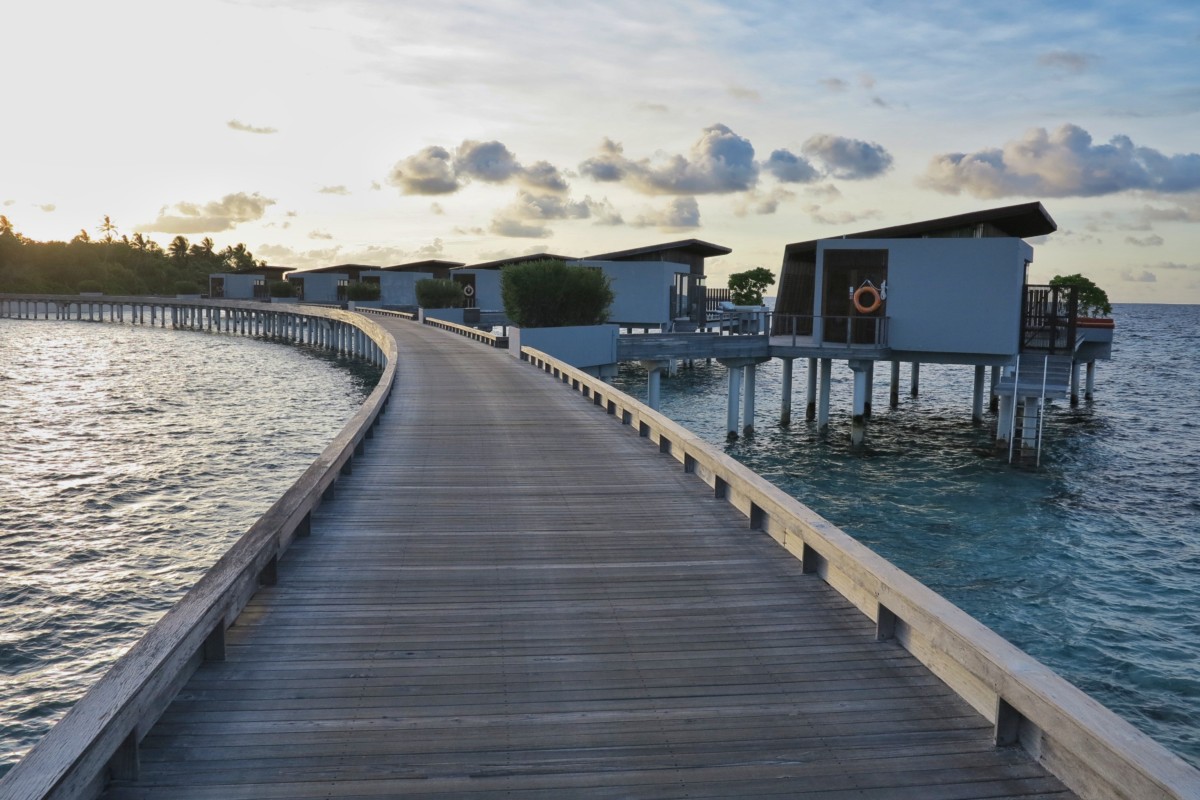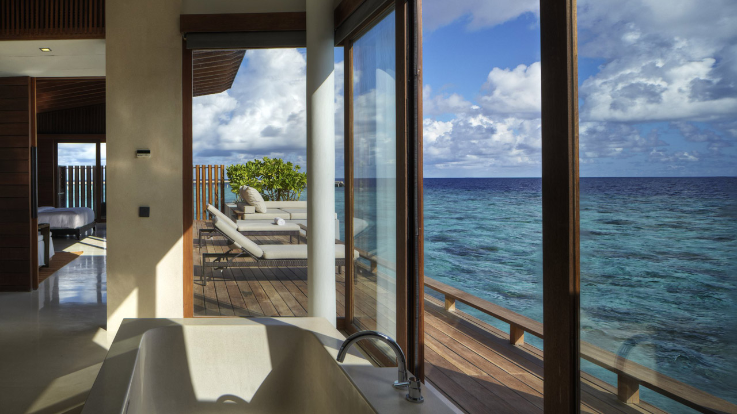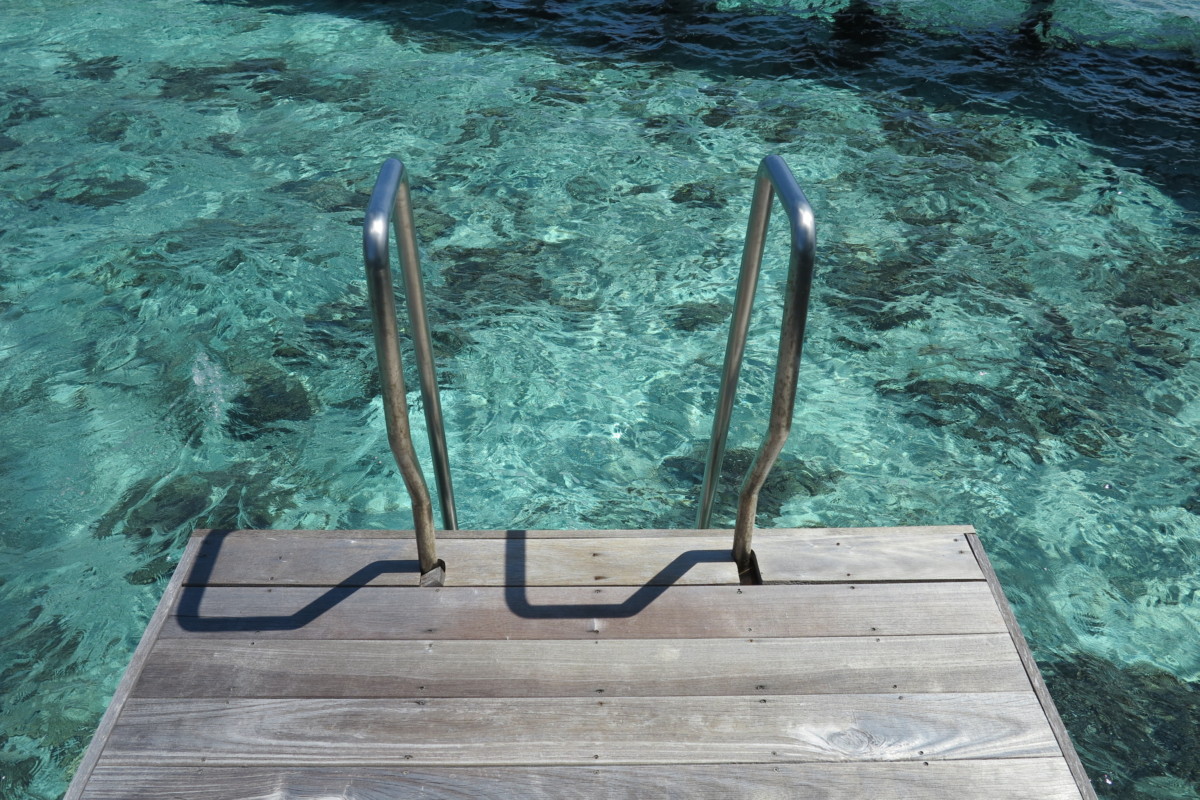 We stayed on land in the Park Villas but had we been a couple (without toddler in tow) I would definitely have opted for an over water where you can wake in the morning and plop yourself directly into the turquoise sea. Having said that, the Park Villas are peaceful hideaways with floor to ceiling windows and equal sized wooden sliding doors to keep your space cool. Some Park Villas have private plunge pools and while ours didn't we were happy splashing around in our outdoor garden bathroom where a free standing bath sat under the palms.
Lobster Tails and Bodhu Beru Beats…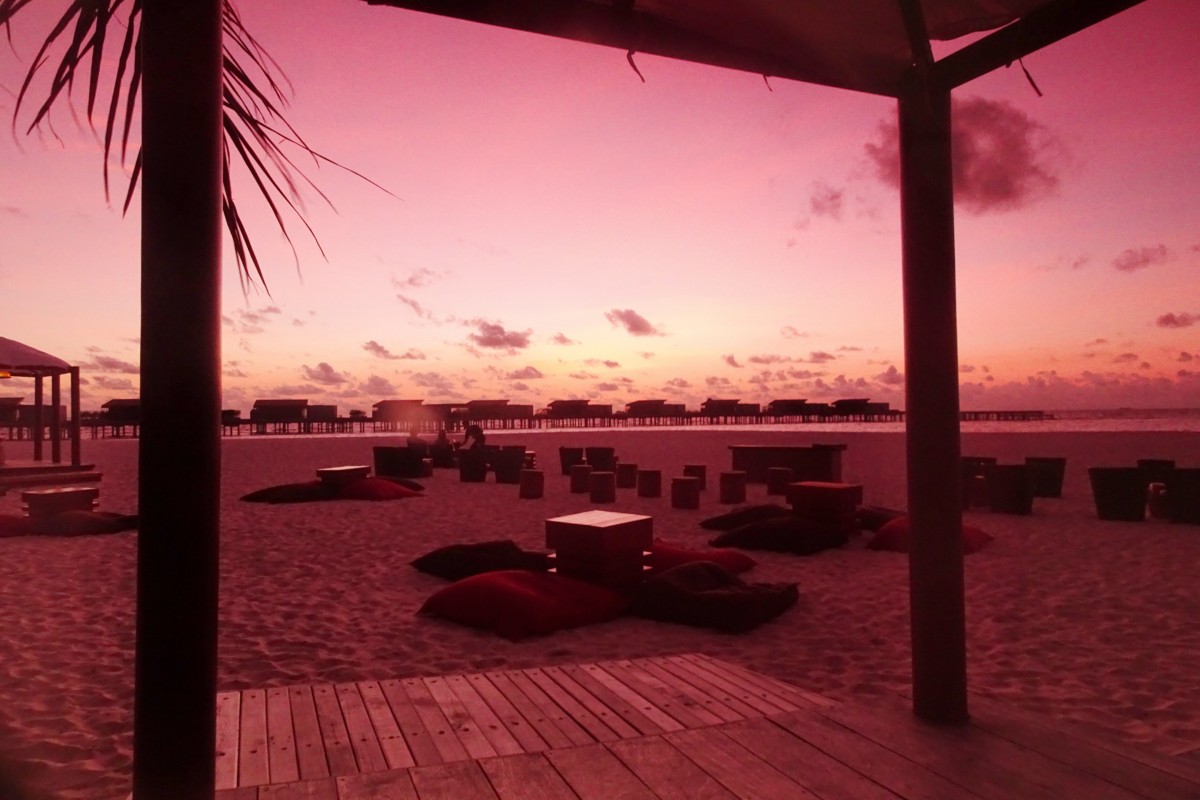 Eating at Hadahaa is as relaxed as it is delicious. The island grill is a beach style dining room where you can kick off your shoes, drink wine and eat succulent pieces of freshly grilled seafood or meat. There is also a beautiful open air main dining room by the pool or snacks at the pool Cabana. I loved this LA style cabana and spent days dreaming of how we could fit one in our (teeny tiny) London back garden. The Cabana bar was not only the best place to be at cocktail o' clock but also served the best club sandwich, many of which I enjoyed whilst hanging out by the pool.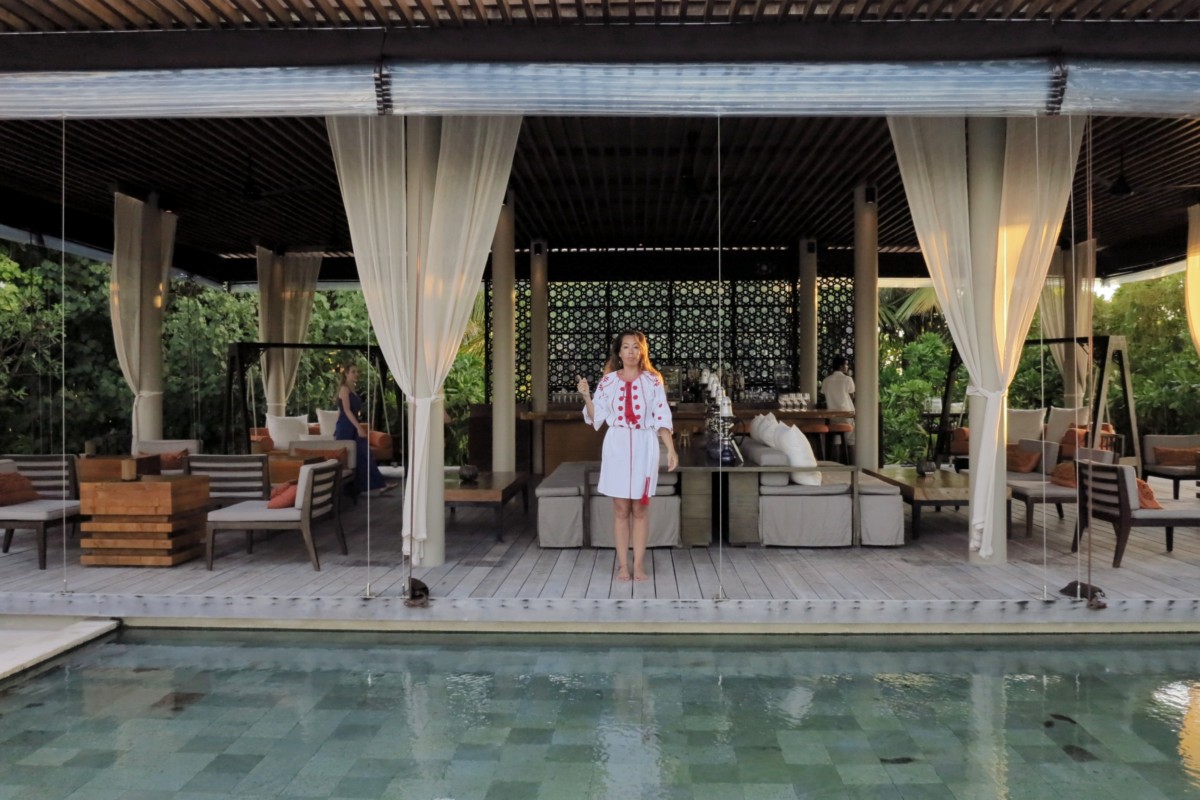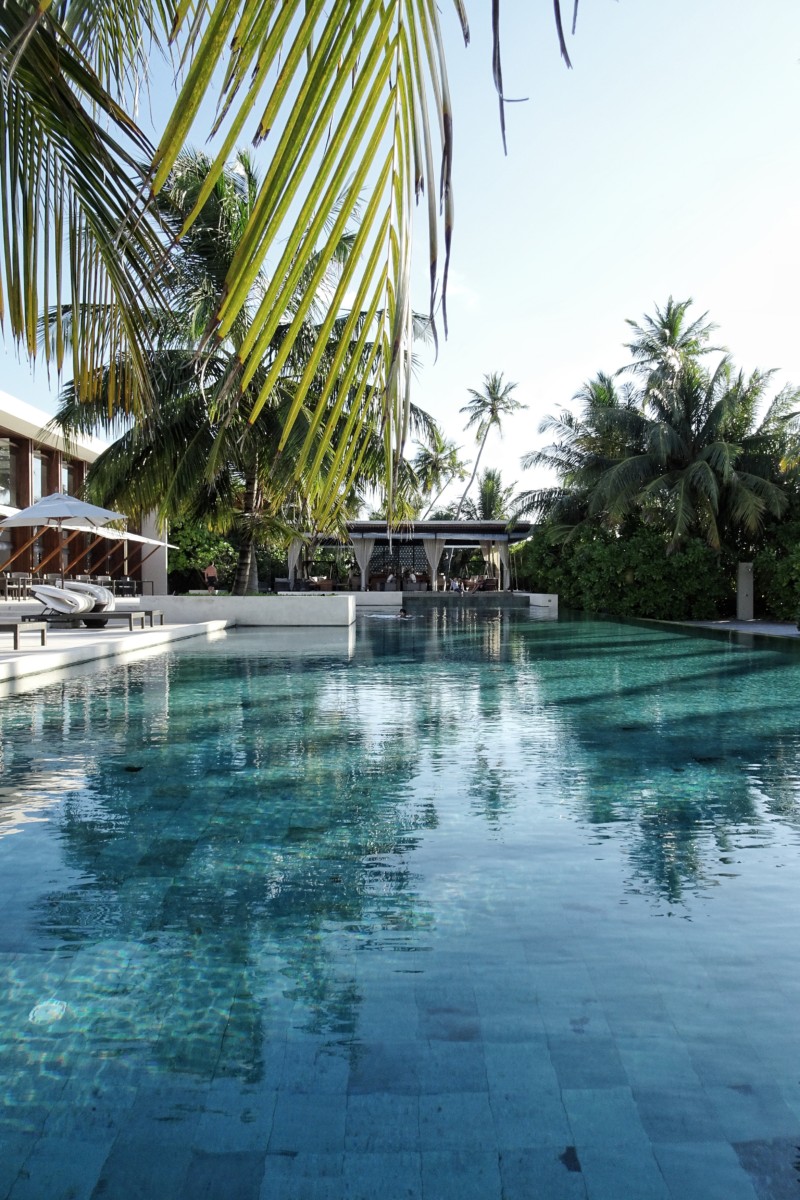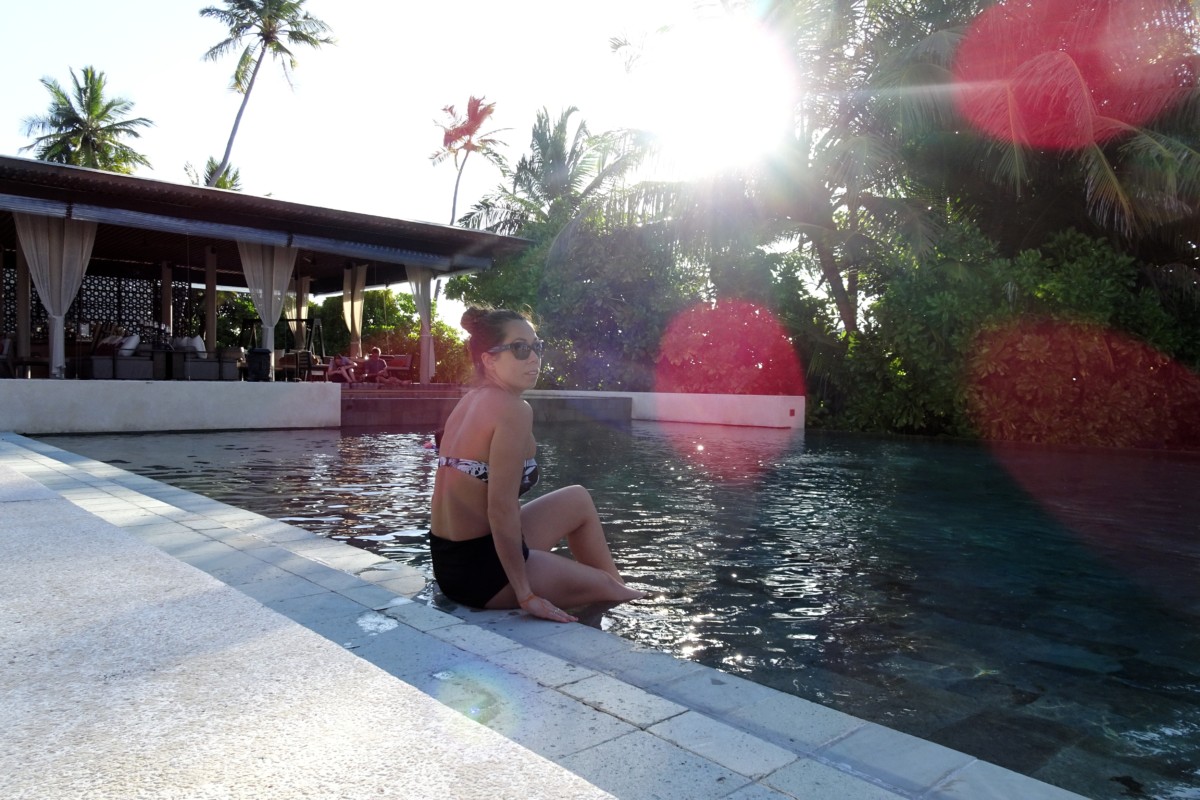 The best night at Park Hyatt Hadahaa however is on Saturday night when everyone is invited to a sunset beach party to enjoy cocktails, canapes and Bodhu Beru beats from a traditional Maldivian band. It is a stunning setting and the music is the perfect accompaniment to red mottled skies. When the sun had set, we ate like islanders on the beach enjoying a seafood barbeque at candelight before taking our happy bellies back to rest.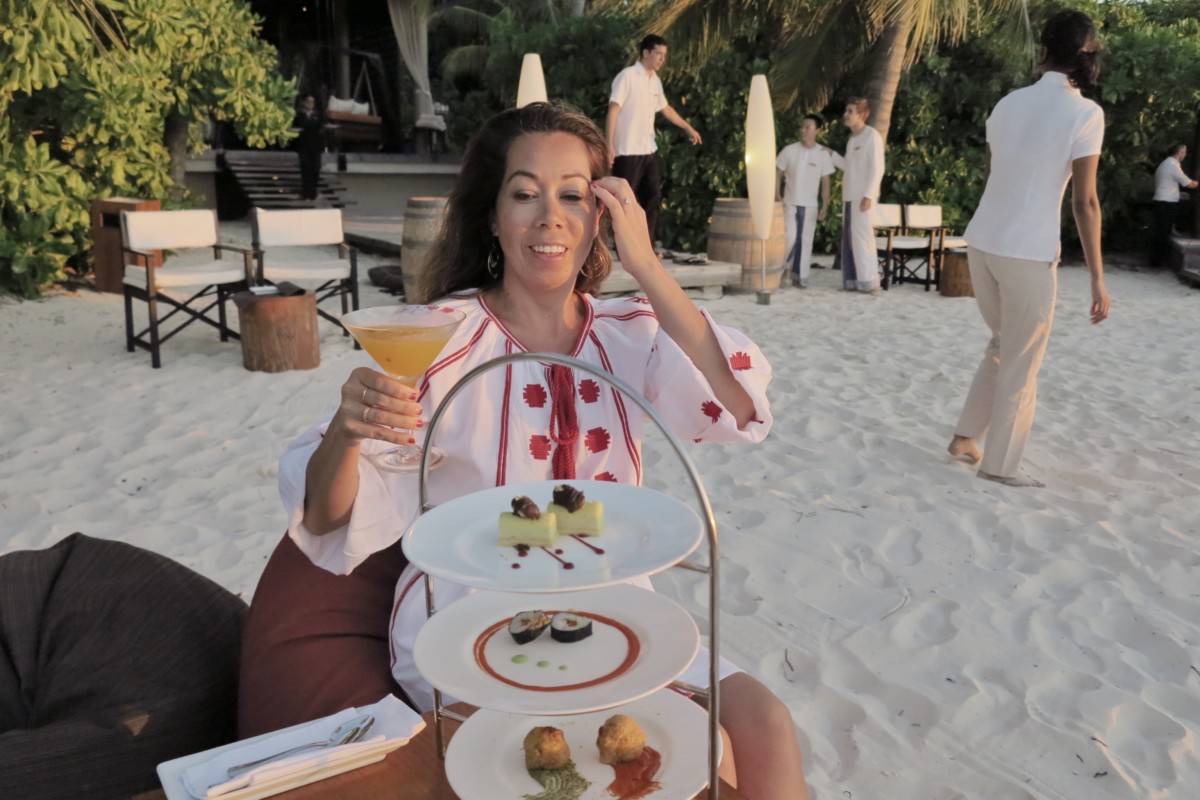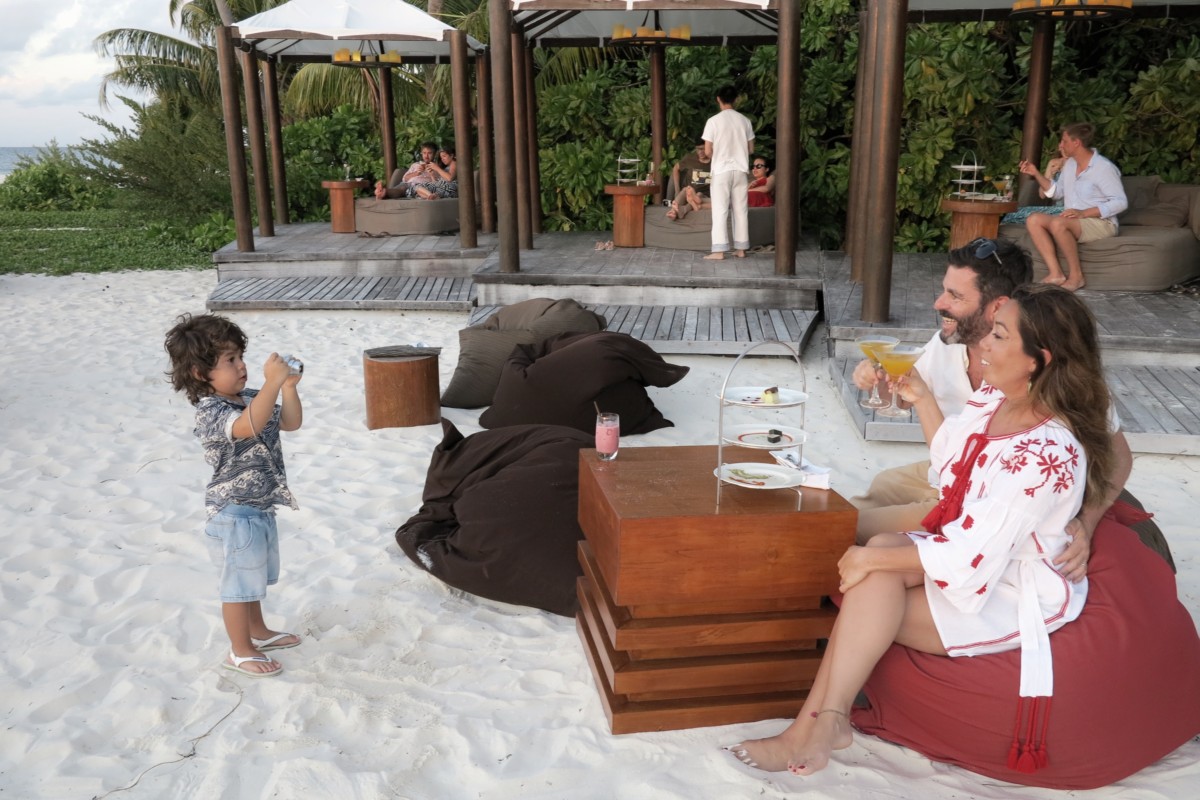 Sometimes having our gooseberry had it's advantages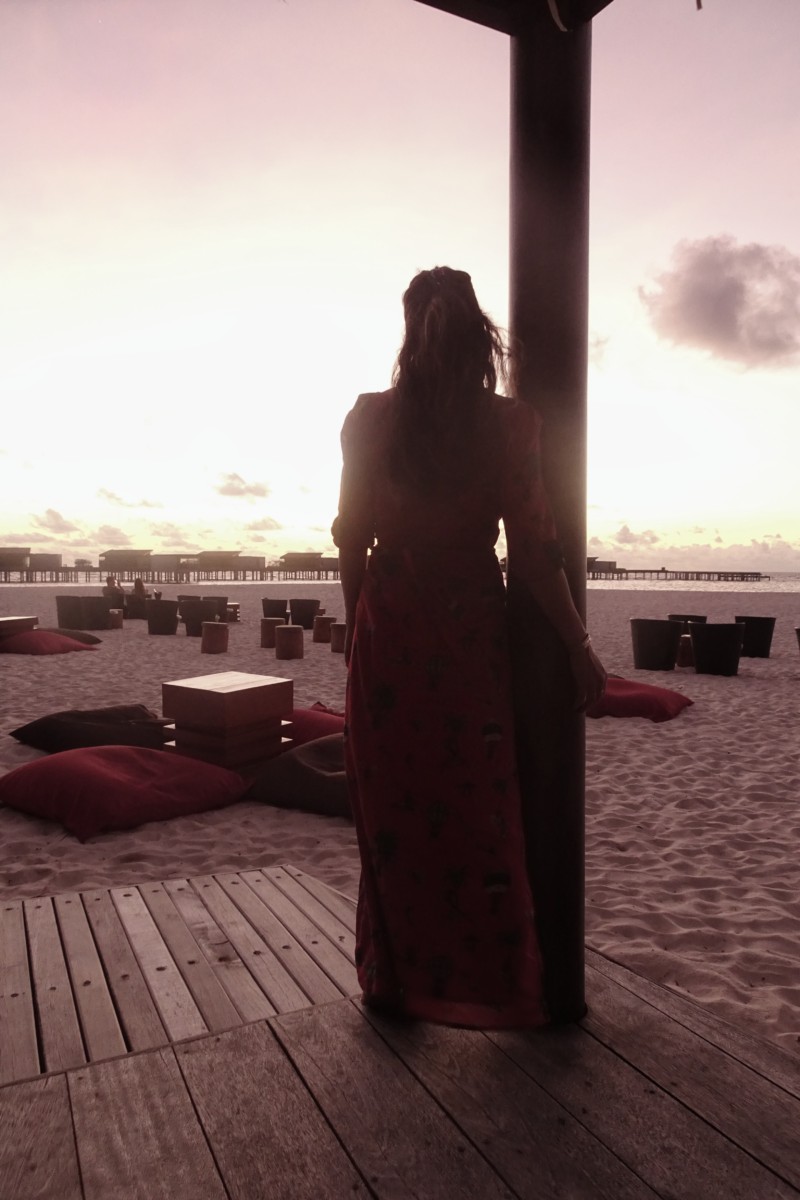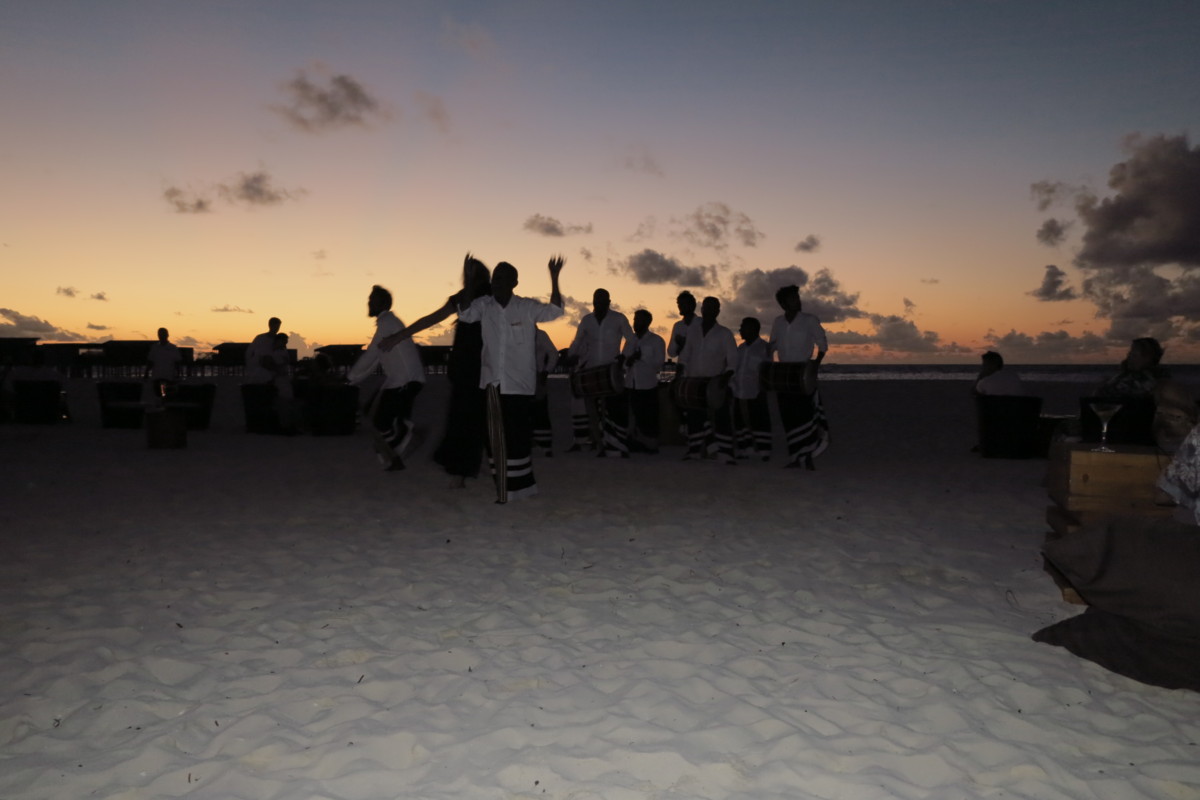 Wild Swimming On The Reef…the menu of dives during the day and night are one of Hadahaa's draws. It's an ocean lover's dream and if you like fish you have come to the right place. As we jumped off the jetty on to the house reef (not literally…they are very conscious about caring for their coral) we found ourselves amongst turtles, reef sharks, clown fish, giant clams…the list is endless. After twenty minutes I pretty much felt like I had made friends with the entire underwater gang. If you're more daring then head to the outer reef – it's where the big fish live.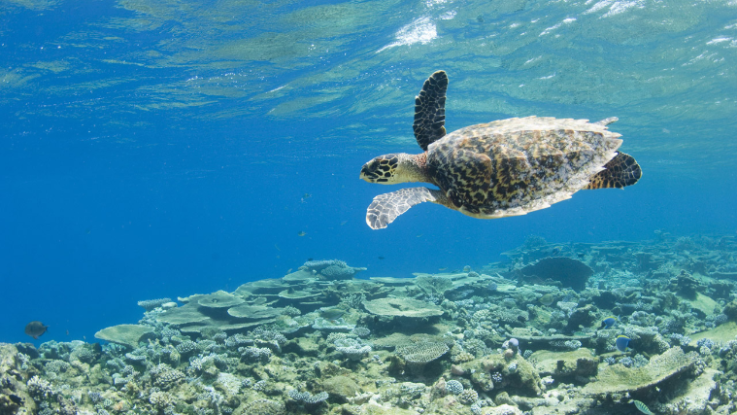 And Relax…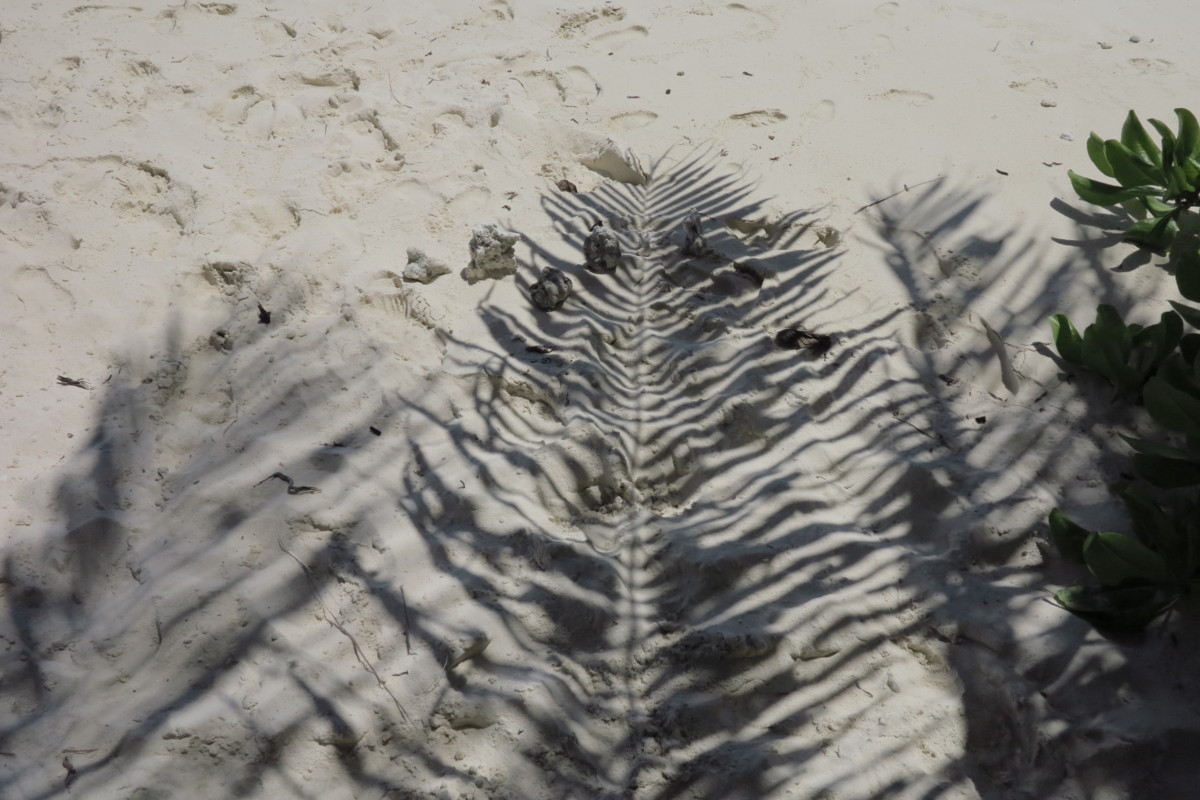 You can't come to the Maldives without having a spa treatment – they go hand in hand (my rules). I had a full body massage with Ayu from Bali in my own private treatment villa. The massage was excellent (I think I've mentioned before that I'm a real fusspot with massages and it has to be exactly the right pressure and flow – it was). After the massage I would have liked to have taken another 30 minutes out for a swim in the spa's adult only pool – it looked so perfect for a post massage chill out but alas, my mama duty called and I had to head back (to the also very nice bigger pool I might add).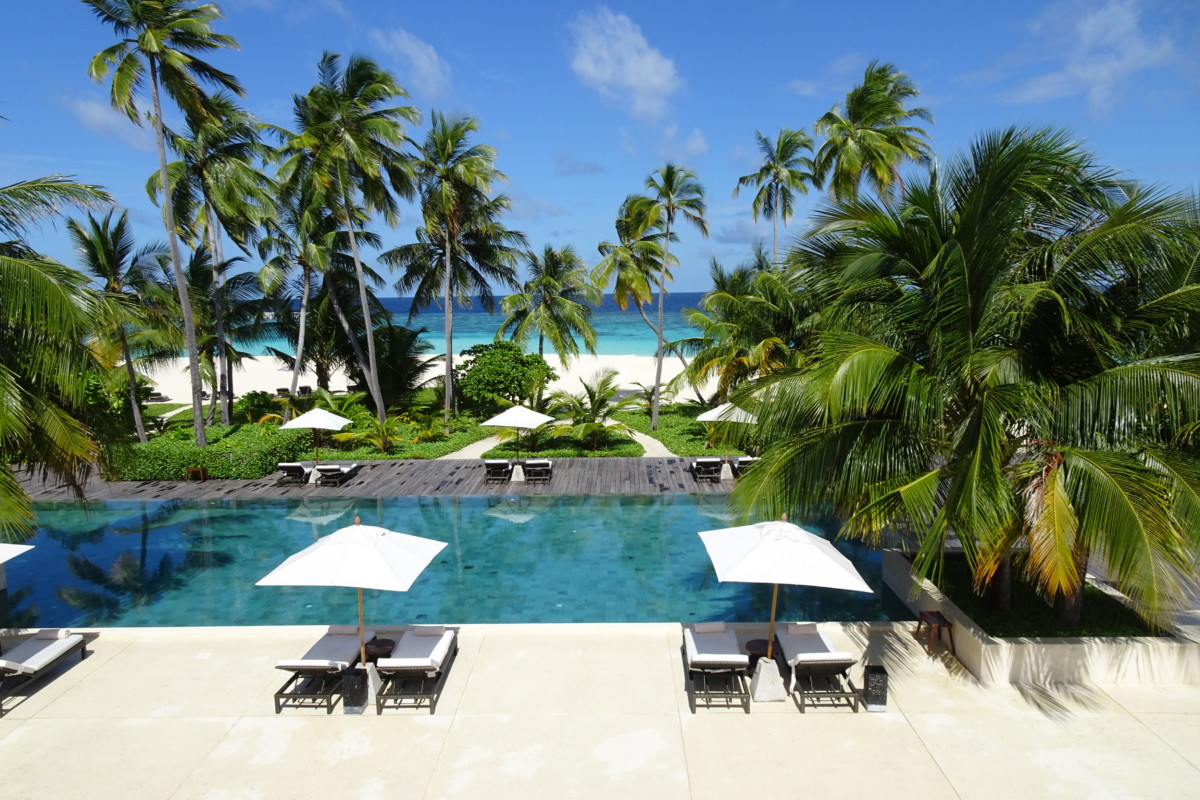 If I was on a Parent Escape at Hadahaa I would:
Laze in the bath in the over water villas and gaze out to the Indian Ocean
Do a night dive on the outer reef
Drink cocktails by the pool all day and enjoy late dinners in the Island Grill
Do the sunrise Yoga by the beach (with my husband instead of always tag teaming)
Sleep until 10am (because I can…and the beds are so comfy)
Take a boat out to the Equator…just to say I've done it:)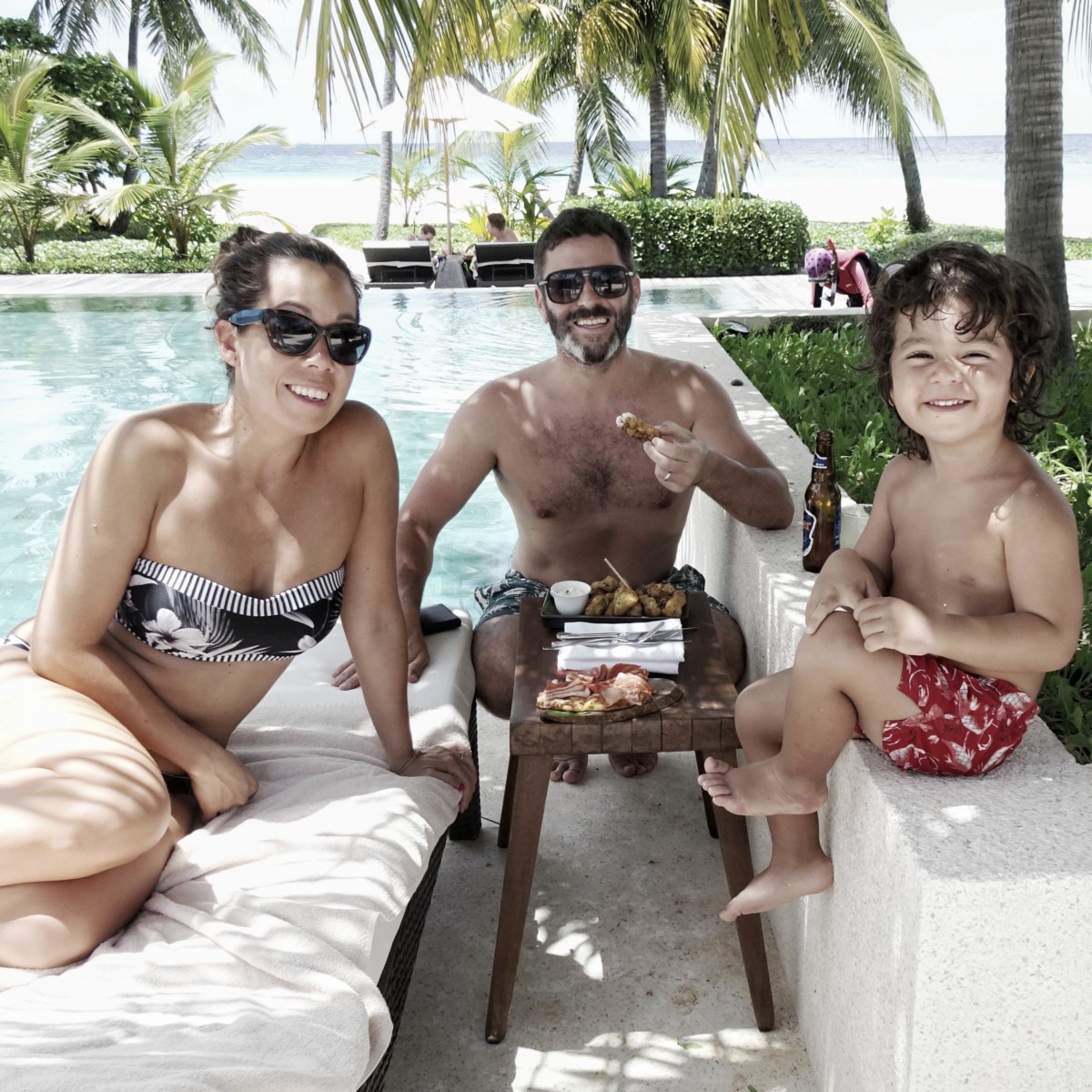 This post is in association with Park Hyatt Hadahaa who hosted us for four amazing nights in return for a review.
Red & White Kaftan Dress – Gallabia (similar here)
Bikini – Seafolly at Coco Bay
Long wrap dress – Anami and Janine
Rex's Shorts – Sunuva
Photo By: All image copyright Bikinis and Bibs and Park Hyatt Hadahaa