Mummy's Day Off: Bermondsey Street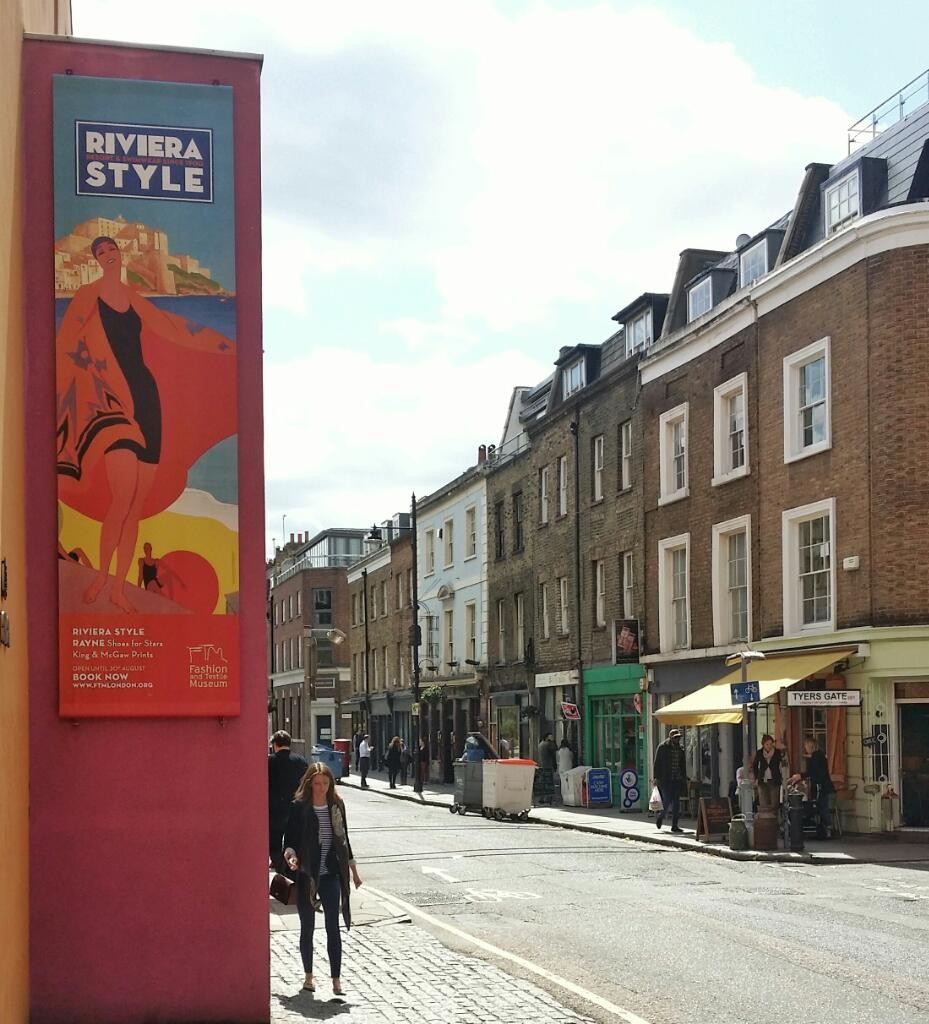 I've had quite a few nice days off recently.  Since T-Rex started two days (yes two whole days!) at nursery, I have a new found freedom which I had forgotten about.  I think I've got a bit of Abbie back!  Last week I met a friend for lunch in Bermondsey Street, one of my favourites for London food.  We went to Jose's tapas and sherry bar which, I might add, is perfectly child 'unfriendly' with its intimate setting and bar stool seating – I love it.  What's more, I managed to have a full length conversation with said friend, minus the usual fiasco of retrieving spaghetti from a fellow diner's handbag or constantly saying "sorry, what were you saying?".  Not that I don't enjoy those precious moments but…
Bermondsey Street is, simply put, a nice place to take a leisurely walk in the sun.  The Fashion and Textile Museum is showing a new exhibition called Riviera Style, exploring over 100 years of fashionable bathing from the English seaside to the Cote d'Azur and California.  It runs from May 22 until August 29.  White Cube is also down the road for more contemporary art meandering.  Opposite the fashion museum and amongst a creative hub of independently owned shops, there is a little children's boutique called Tin Lid.  It's an eclectic mix of individually designed clothes and toys, some of which are by local designers.
and of course I had to get the little man a present…
Thanks to Jose's for feeding me delicious food and giving me back the art of conversation.
Thanks to Tin Lid  for allowing me to take pretty pictures in their shop.