A Kid Friendly Casita in Mallorca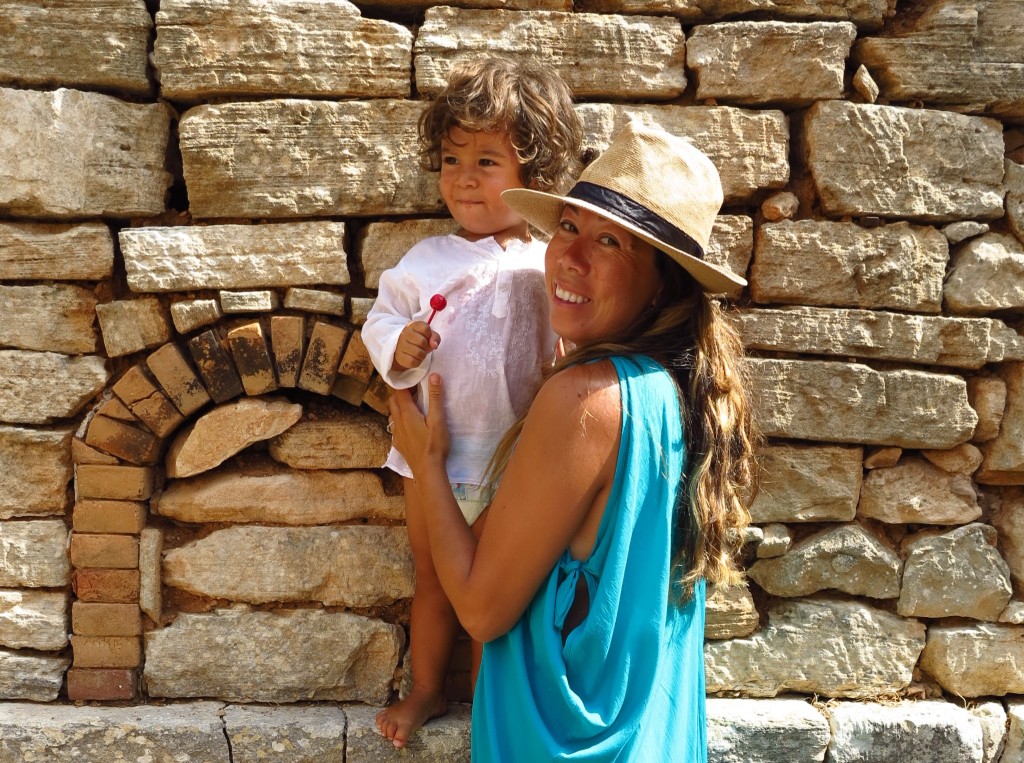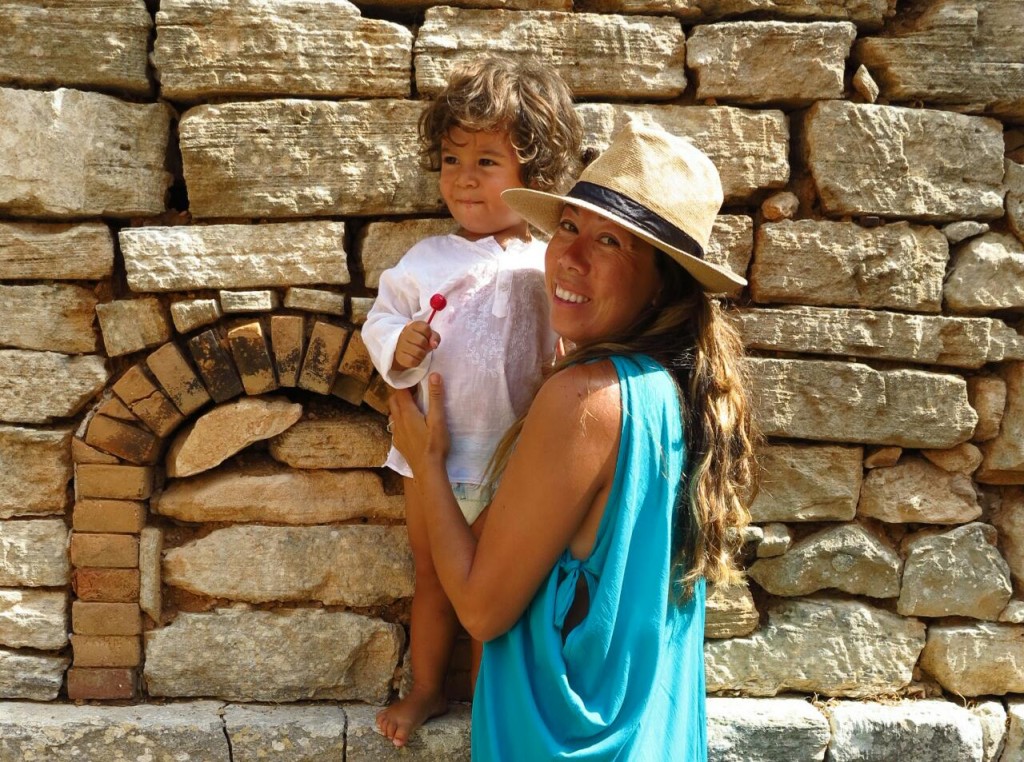 If Ibiza was all about luxury villas and beautiful beach hangouts then Mallorca was about finding rustic charm and places to relax with kids.  We have just come back from five weeks in Ses Salines in the south east of the island.  I have to say I was completely wowed by this area, it is small, pretty and has stunning beaches which happen to be perfect for kids.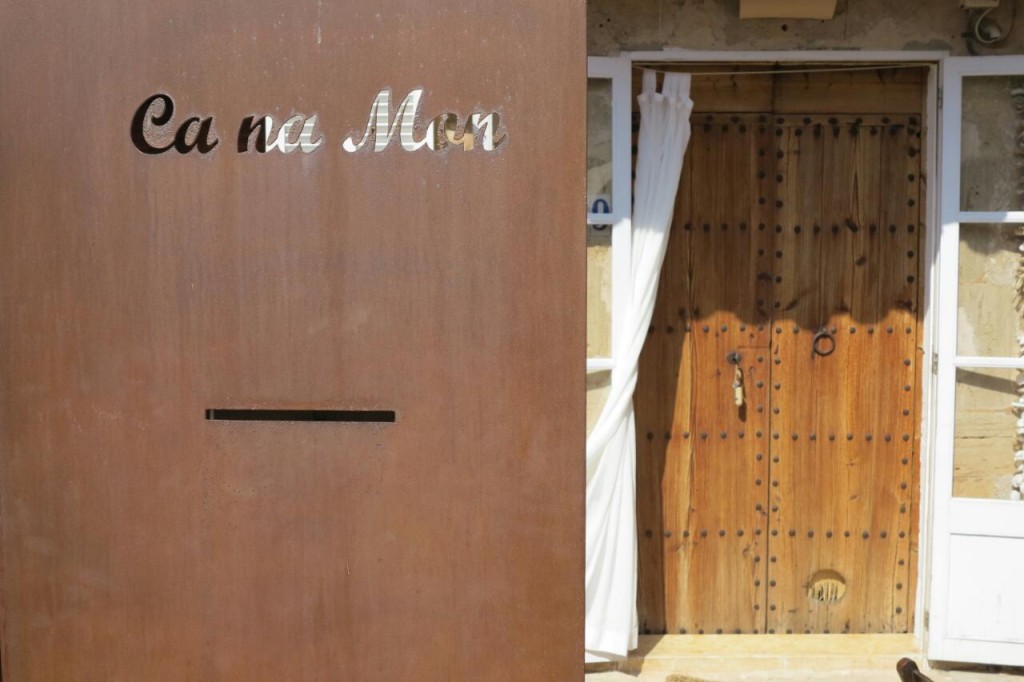 This time it was just the three of us so when looking for accommodation I wanted something small and characterful with outdoor space for T-Rex to run around.  I have started to build up a little collection of self-catering properties from sites like HomeAway and Airbnb and it was here that we discovered this cool little Casita owned by a lovely lady called Montserrat.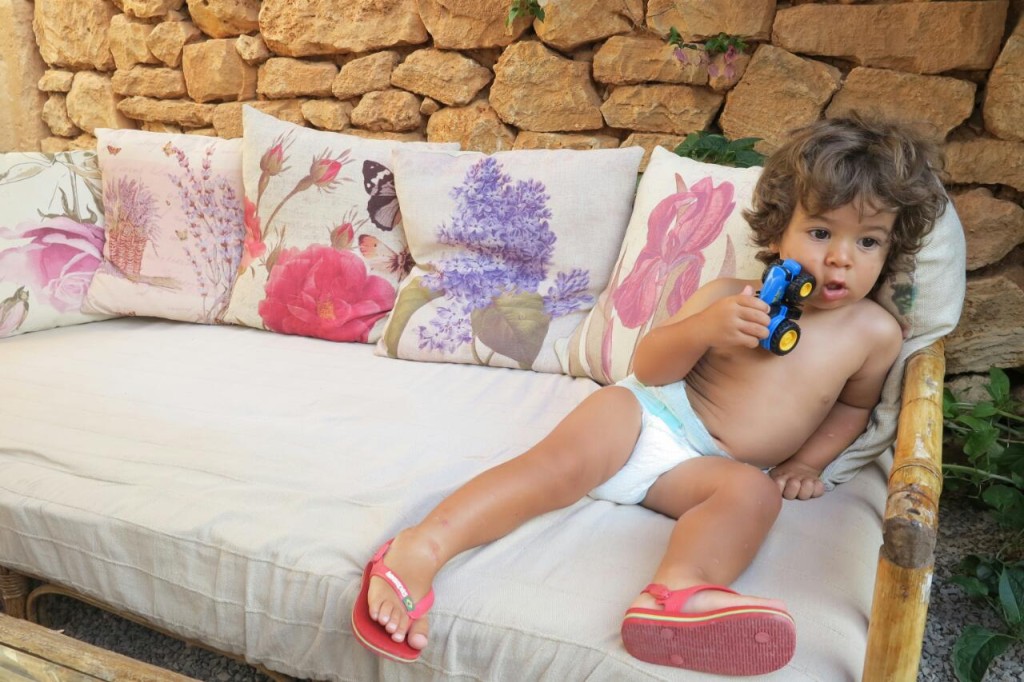 Can Na Mon, is located in the heart of Ses Salines village where a handful of boutique shops and restaurants live. This one bedroom Mallorcan house is cosy but spacious enough for a small family of three. I loved it here.  If you feel like escaping the rat race and enjoying a bit of village life (with elements of sophistication) then I think you'll like it too.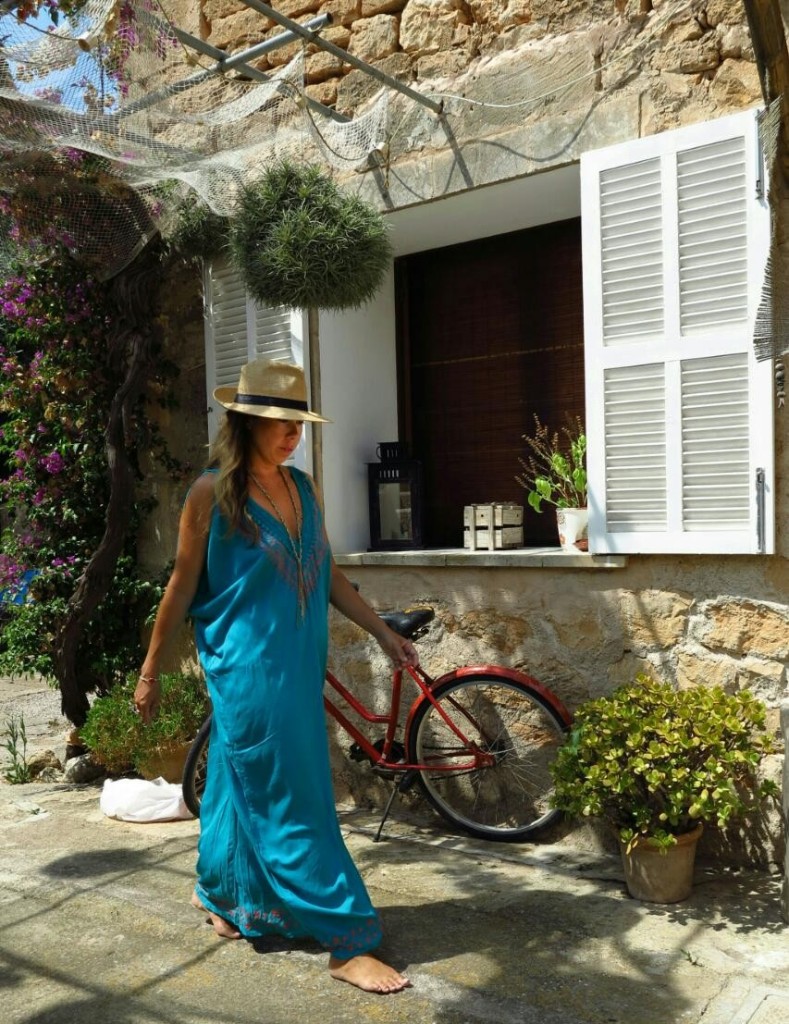 Five things I liked about Ca Na Mon:
Montserrat's interior style is arty, modern and rustic
The brand new well equipped kitchen with washing machine made my life easier
A separate upstairs lounge space for T-Rex to sleep in his cot meant he was not in our room
Lounging in the large garden on the swing hammock while T-Rex played
The location – a two minute walk to the village and its excellent restaurants
Simple But Stylish Bedroom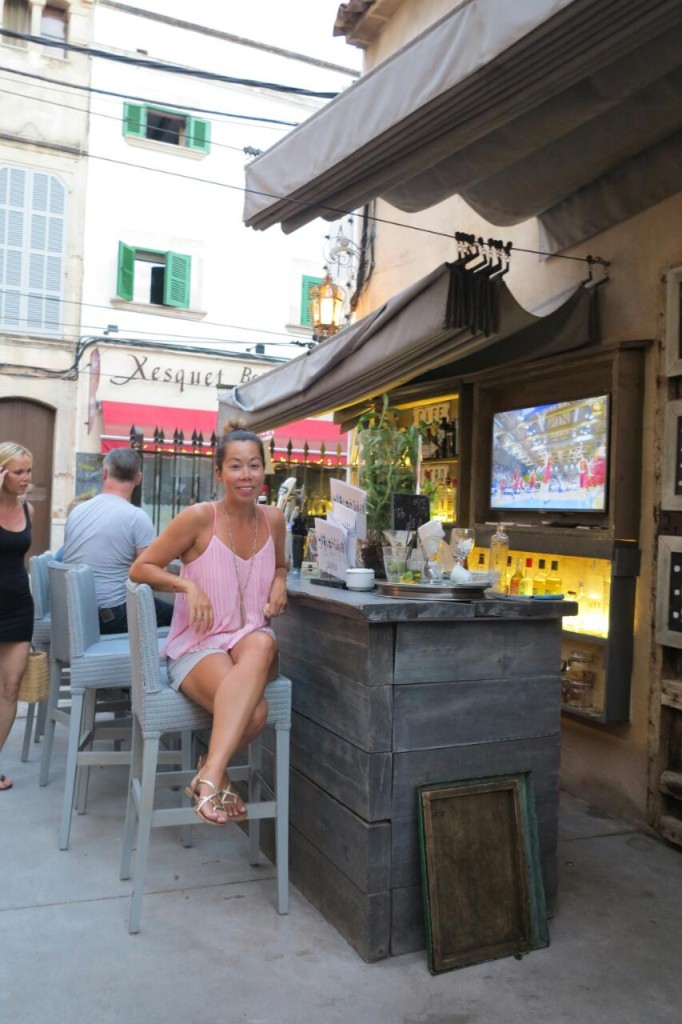 Cassai Restaurant and Bar – Pretty but Casual Enough for Family Dining
Being a traditional old stonehouse, Ca Na Mon is not without its quirks but somehow when you take on village life you find yourself not caring as much about things that don't work perfectly.  The one luxury I can't do without, however, is air conditioning, which unfortuanately Ca Na Mon does not have.  The old thick walls are cool and there are no mosquitoes so you can leave windows open but in the height of summer even all this plus fans meant it was very warm.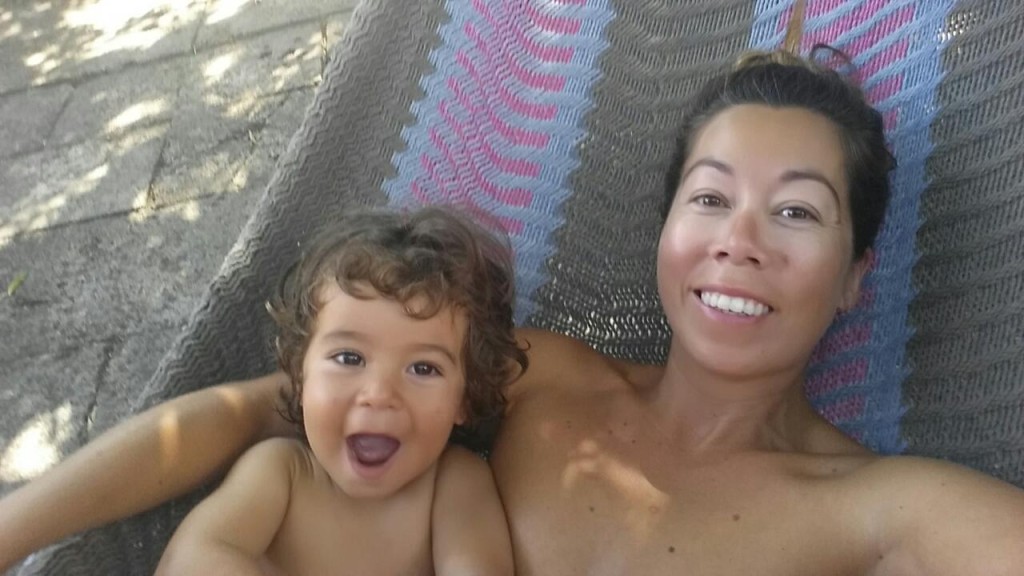 But it didn't stop us from having fun:)
Montserrat's property can be found here on HomeAway
I highly recommend dinner at Cassai and pastries from Xesquet Patisseria both in the centre of Ses Salines