A Play Park And Colombia Road Flower Market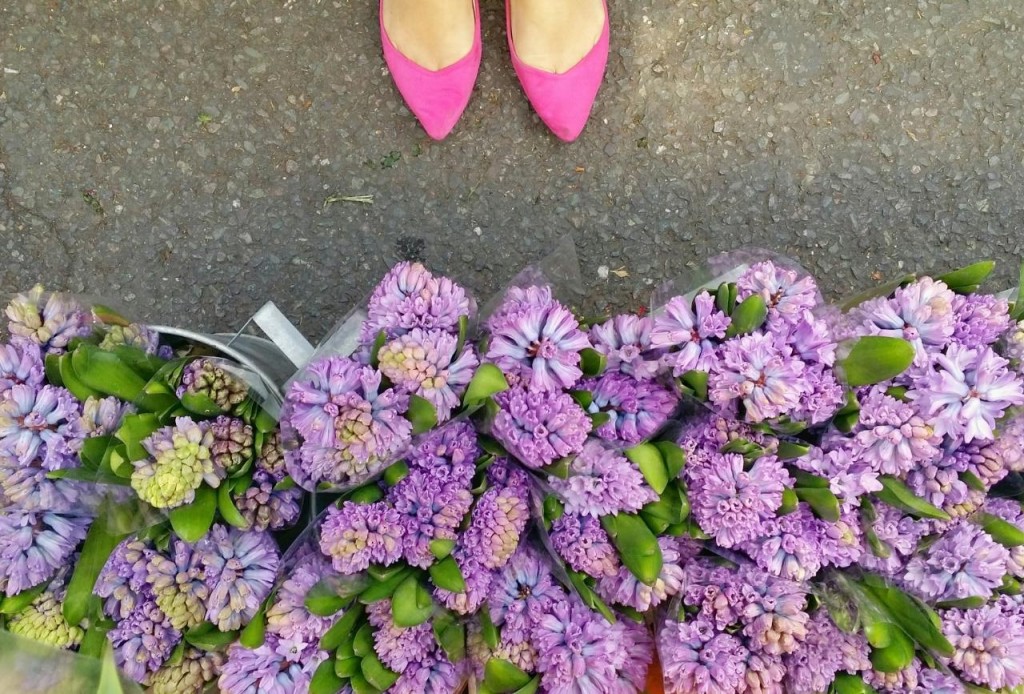 Sunny Sundays are made for flower markets. Pre T-Rex I used to love to go for a mosey around Brick Lane and Colombia Road Flower Market, have a spot of lunch at one of the little cafes, a little afternoon drink at one of the pubs. Now I'd think twice because taking a toddler to one of London's busiest markets is my idea of hell.  When a friend recently suggested we meet there I was setting myself up for stress central but I was pleasantly surprised, thanks to my trusty companion, the play park.
Don't get me wrong, it's not as easy as rolling out of bed, putting on your Sunday best and hopping on the ginger line – there are rules to adhere to.  Firstly, take your other half as this is a tag team affair and secondly, go early ie. before 10am to enjoy less crowds and the best pick of flowers.  On approaching the top of Colombia Road Flower Market you'll see a play park opposite The Birdcage pub.  Settle (dump?) other half and child there whilst you and said friend go and look at pretty flowers.
If the flower strip gets too much there are plenty of antique and interiors shops to inspire.
Lots of people/pet watching…
…and of course the beloved play park
it's not too fancy but it does the job  – very London.
 Colombia Road Flower Market is on every Sunday 8am to 3pm(ish)
The nearest overground station is Hoxton.