Baby Teething Beach Jewels – MintyWendy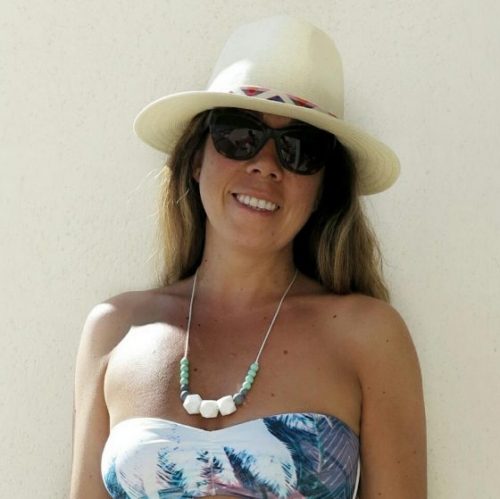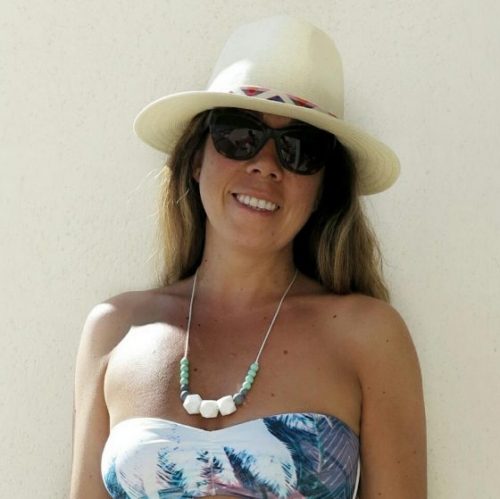 At the risk of sounding like my mum (sorry mum) I can't believe how cool baby stuff is these days.  This necklace is from MintyWendy and it is a baby teething necklace – I have also adopted it as my new beach necklace which can be worn in the sea and out without getting ruined.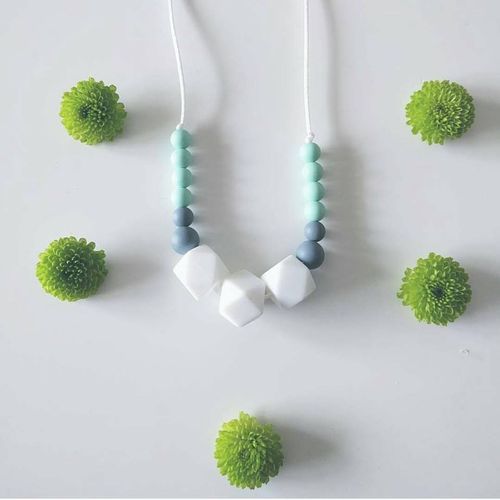 I was not looking for teething necklaces, T-Rex is way past that point but I loved the design and colours of this necklace and thought it would go well with one of my dresses.  It is called the Lily Minty and is one of a collection created by Parisian mama, Cecile.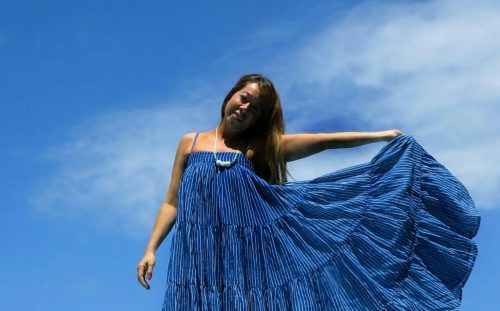 Cecile didn't want to have to conform to the usual baby coloured accessories available so instead started designing baby-friendly jewellery that she actually liked.  The beads on the necklaces are made of chewy food grade silicone and free from BPA, phthalates and other heavy materials.  The cord is woven satin nylon and does not fray. Finally each collar is equipped with a safety clasp that opens automatically if it is tugged on too hard by your baby.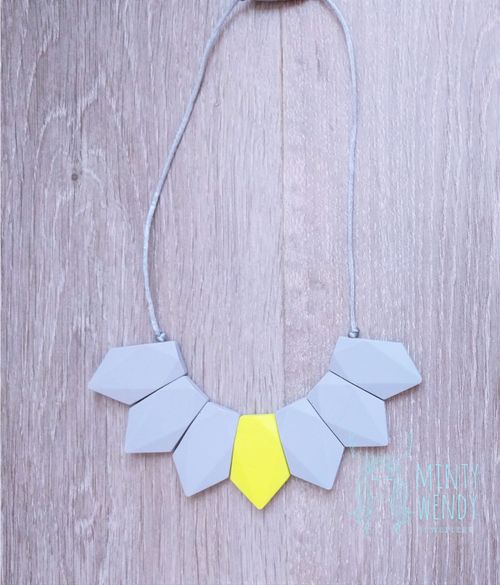 Apart from having the weird desire to chew the necklace myself, I've found that this necklace is really handy holiday jewellery which can save space in your suitcase by serving three purposes.  It can be worn as a normal accessory, a waterproof beach jewel (which is also not too long) and as its main purpose – something for your mini teether to chew on.
Here are a few other pieces from the MintyWendy collection that I like.  I especially love the mummy and daughter necklaces and the little boys dinosaur teeth.
This post is in association with www.minty-wendy.com and Cecile who kindly gifted me the Lily Minty necklace.
Other fashion in this post – Bikini Top from To Dive For and Blue Dress from Mesdemoiselles
Photo By: Images copyright Bikinis & Bibs. Product images copyright MintyWendy