Beach Kid Hang Outs: North East Mallorca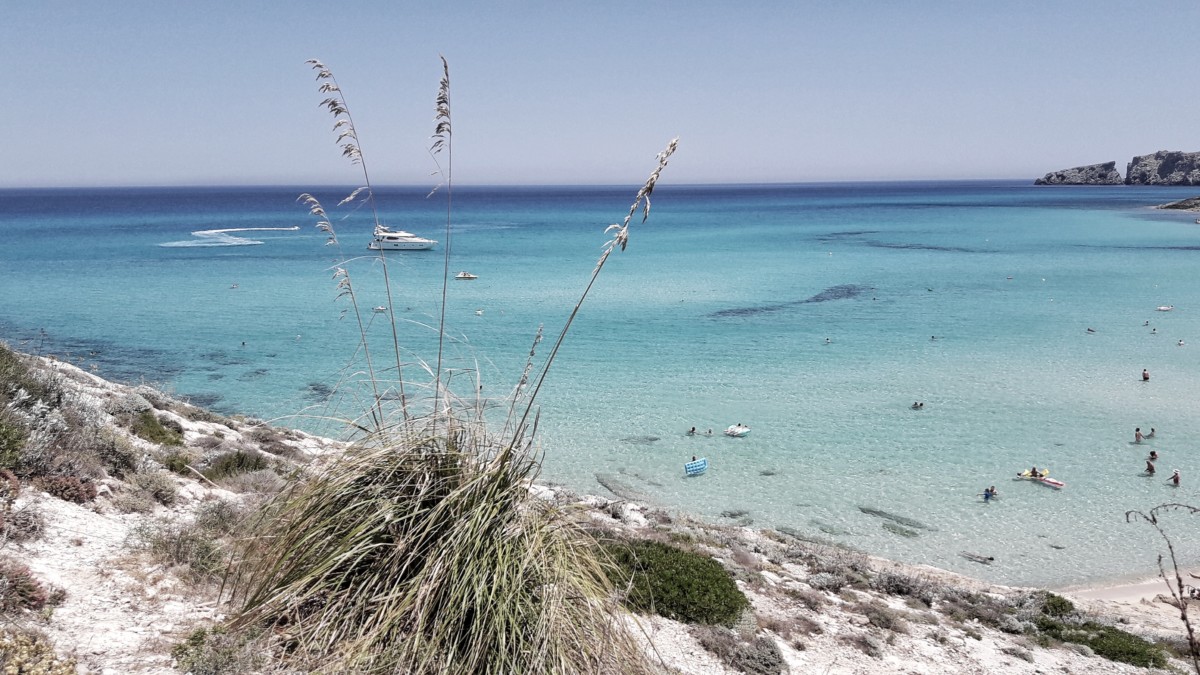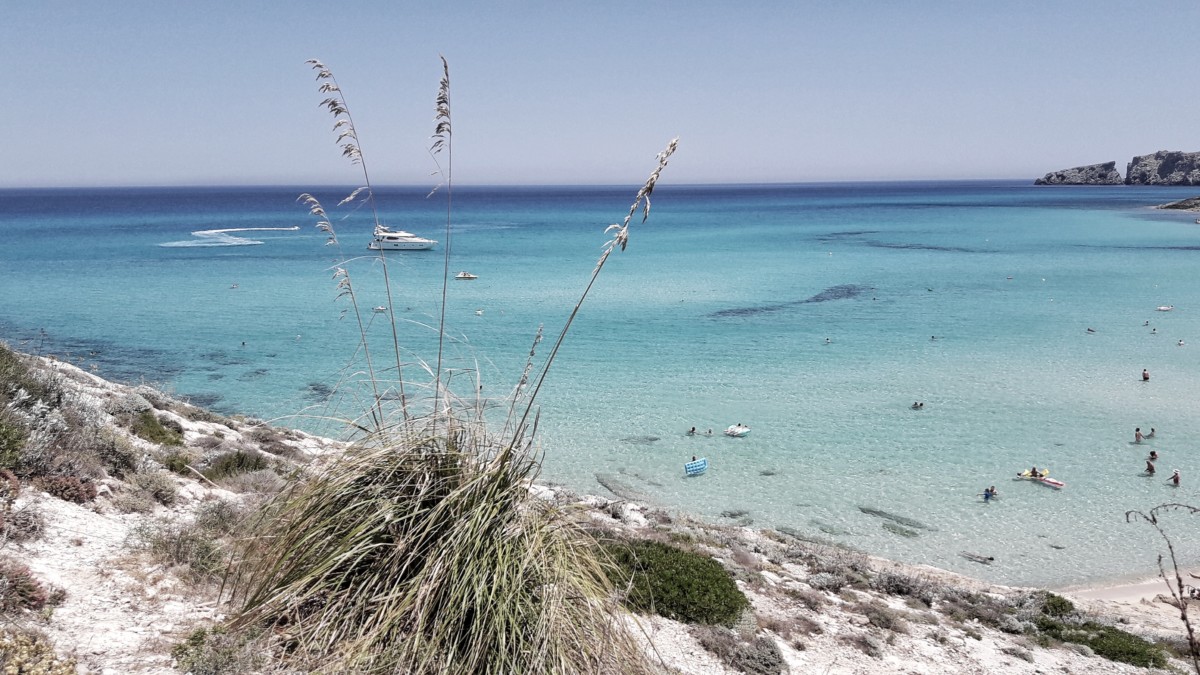 I'm sure I will add more beaches to this post but for now here are a couple of beautiful family beaches we've been hanging out on in North East Mallorca. I would recommend getting to both early at around 9am because this part of the island attracts a lot of crowds by midday. The beaches are much nicer at this time, it's less hot for little ones and parking is much easier.
Cala Mesquida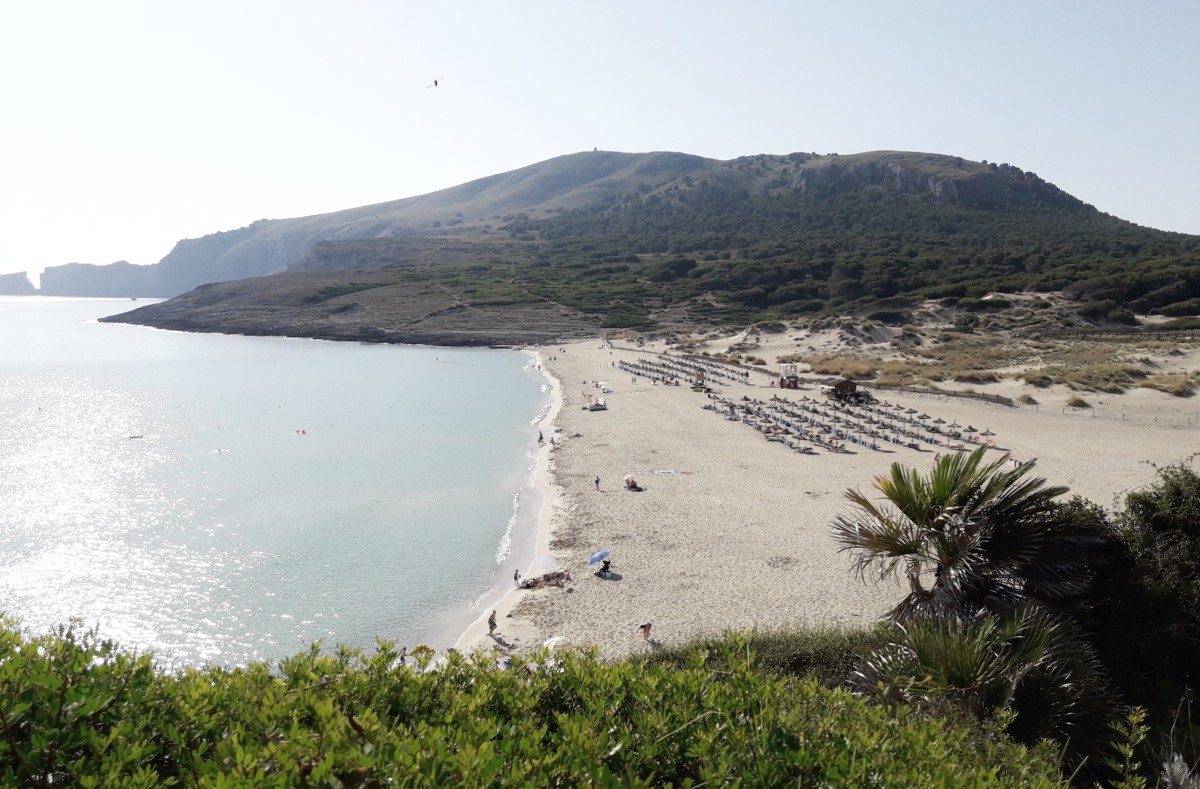 This has been my favourite north east Mallorca beach so far. A shallow and calm bay framed by dramatic cliff faces and perfect for parents with small children. There are steps down to the beach but they aren't steep and definitely do-able with a pram. The water is crystal clear and has enough little fish to warrant snorkeling. There is a beach restaurant with decent food and they also rent beach daybeds for 30euros including six drinks. If I'm honest the daybeds look a bit out of place but they could be quite practical if you need some shade and haven't brought an umbrella. There is also a fruit man who comes onto the beach with his wheel barrow.
Cala Agulla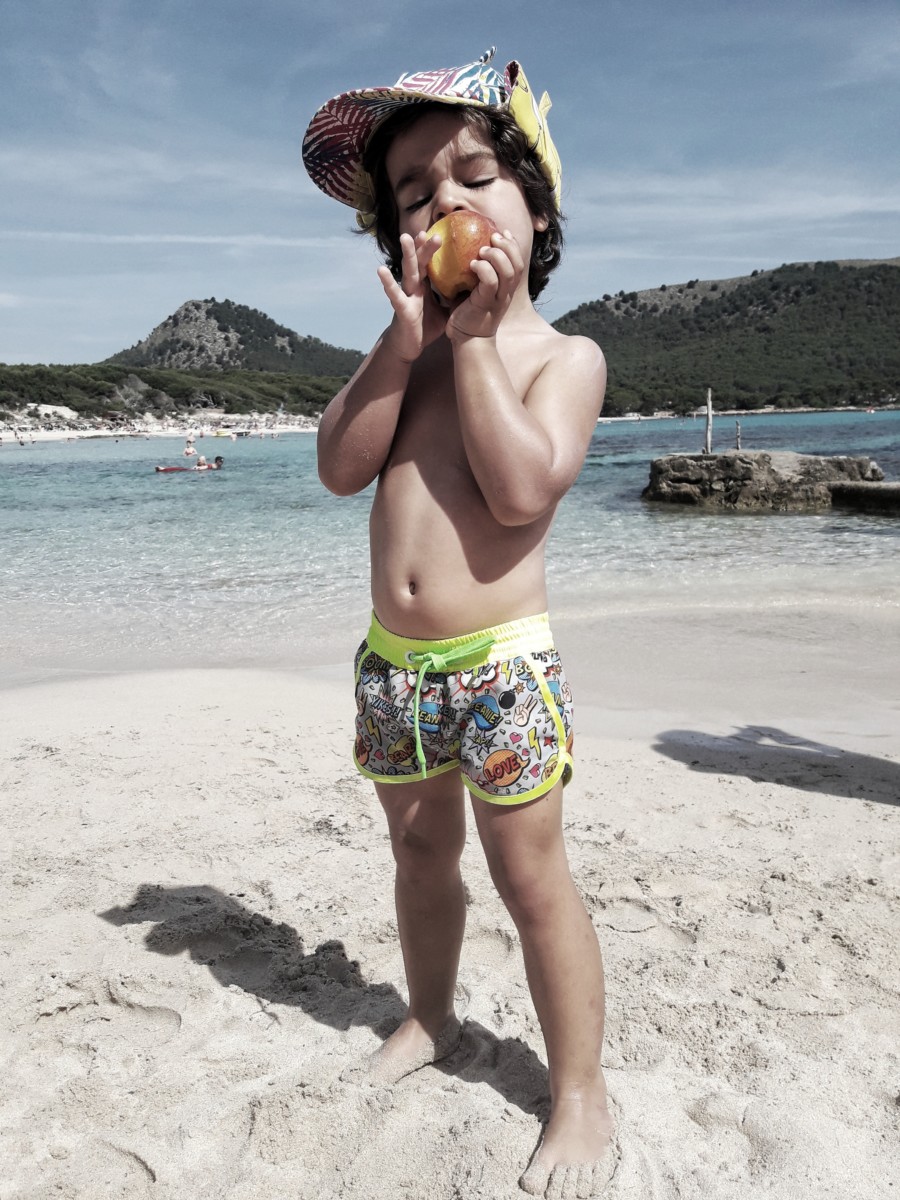 This is a perfect and stunning bay for families in the morning but by midday let's just say the party animals have arisen from their hangovers and are ready for round two. Up until this point, the beach has calm and clear waters which are ideal for young kids and families. It also stays shallow until you are quite far out. There is a very casual beach café for drinks and snacks and rockpools for little crabbers.
…and what do beach kids wear in Mallorca? Beanie & Bear of course! Rex has been strutting this season's Milo Bum in the coolest pop art print with signature neon trim and waistband. We wore this brand all last summer and love them for their quick drying, tailored cut and anti sagg design (ASS= anti saggy swimwear). You can read more about Beanie & Bear and see the tropical print Milo Bum in action here. If you have a little beach girl check out ethical fashion blogger N4Mummy, whose daughter has been wearing the Yasmin Bum and Zoe Top here. Rex's cool print, high tech fabric hat is from Little Hot Dog Watson.
Photo By: Copyright Bikinis and Bibs