Big Hair Don't Care – Pop Pop Kid's T-Shirts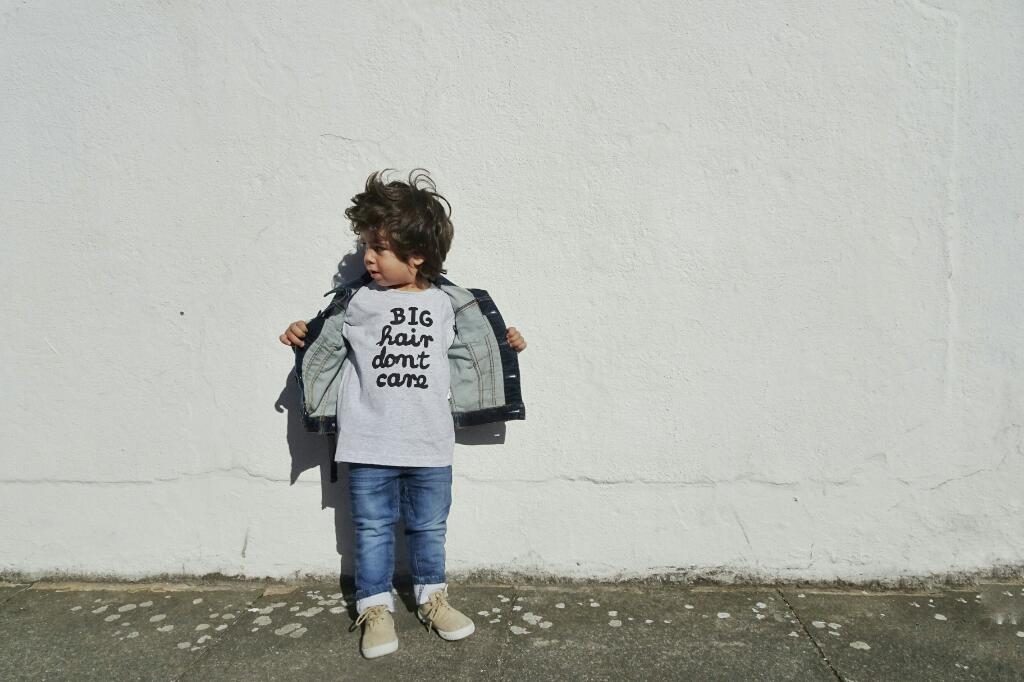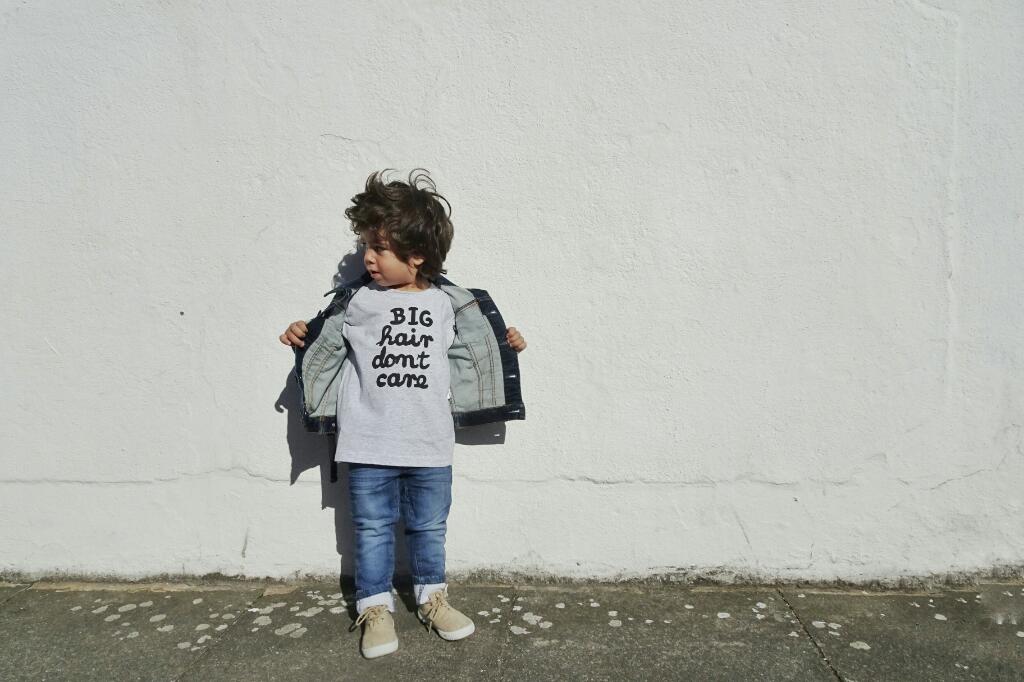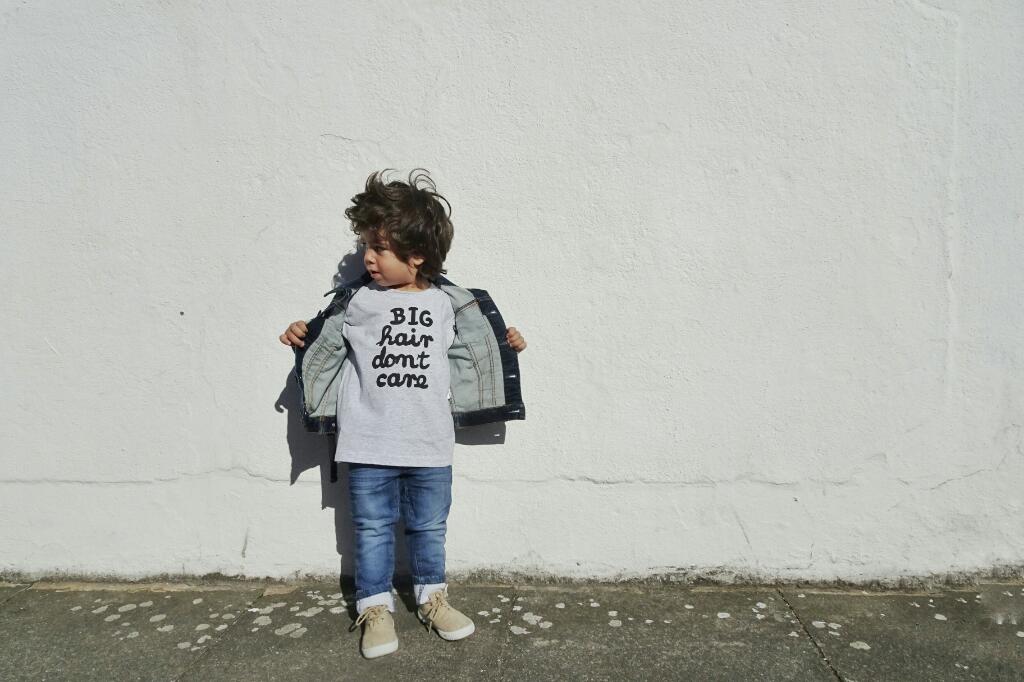 My friend and designer, Lea Lloyd recently turned her screen printing skills to create personalised kid's t-shirts.  She sells them online in her shop called Pop Pop. Lea asked me what I'd like on a t-shirt for T-Rex and so goes the theme of this post.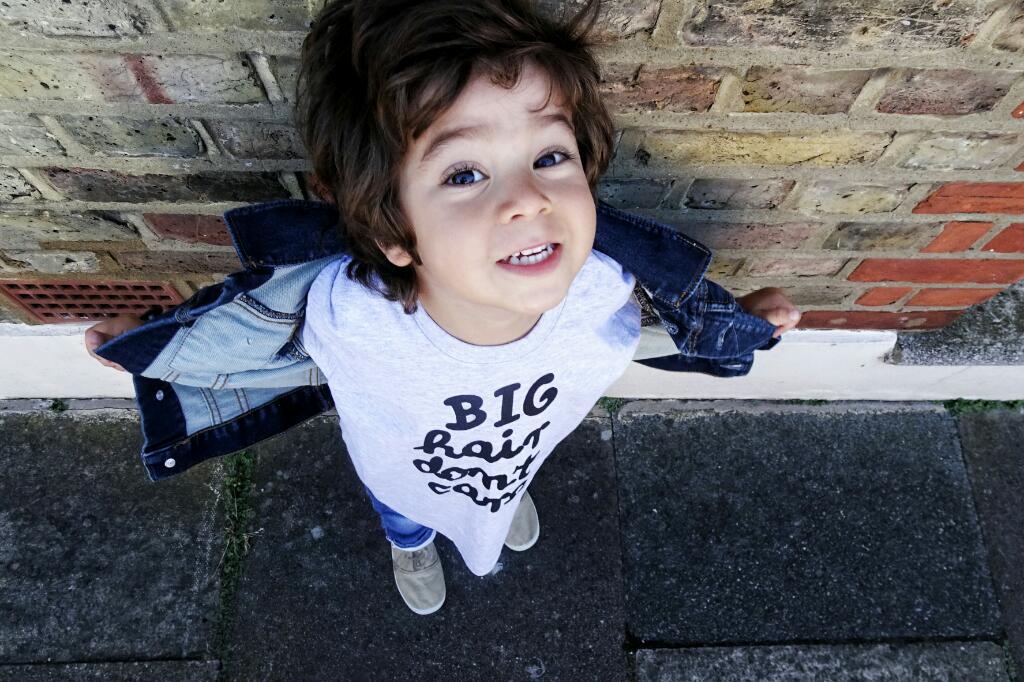 One of the things T-Rex has been renowned for since birth is his big hair.  Even when I cut it, it's mega.  Hats sit on his hair, not his head and when we have a photo, his little face is always framed by a fro.  If I'm honest I love his big hair, even with its sometimes, mullet proportions.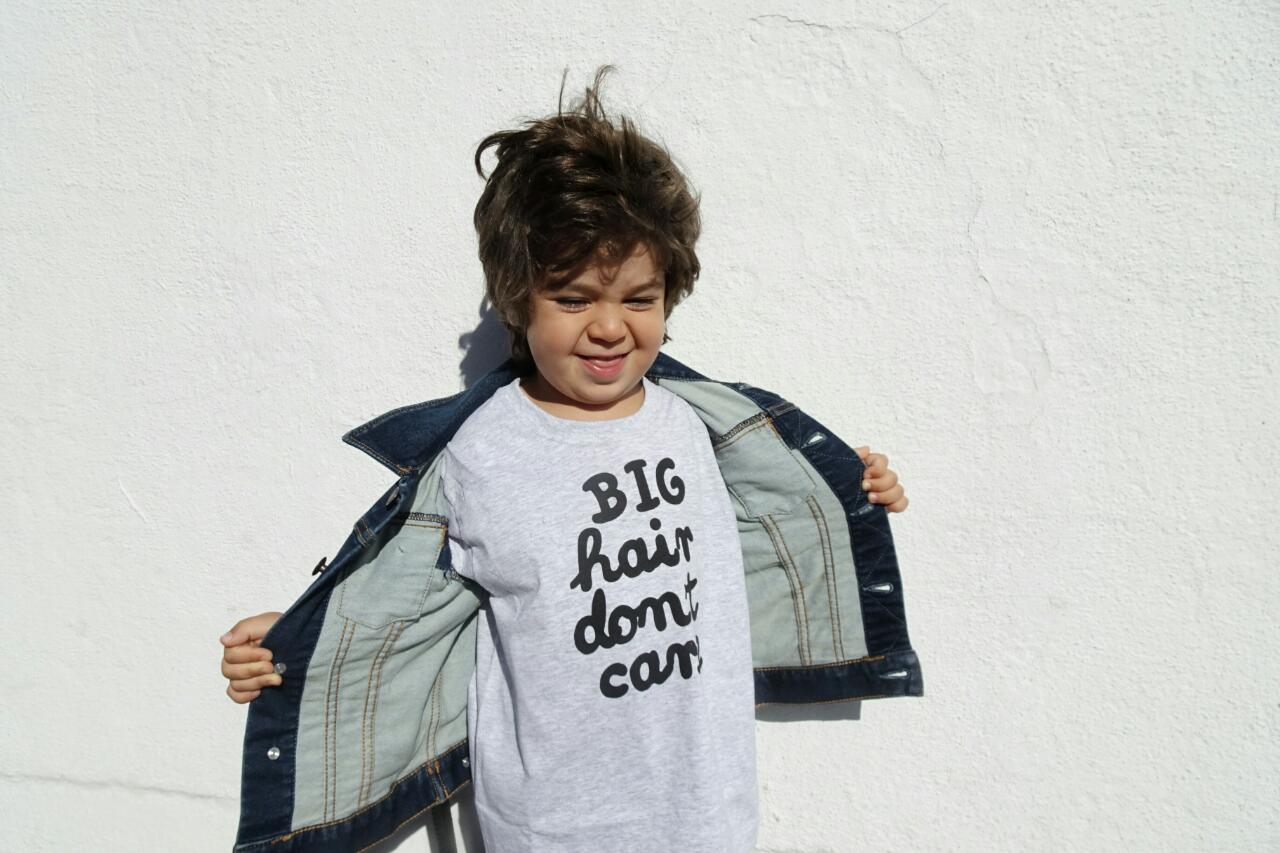 Pop Pop is inspired by Lea's daughter, Poppy. She also has crazy big hair and so this t-shirt was always going to happen sooner or later.  Lea designs and hand prints everything herself and the inks used are all baby/child friendly, soft, durable and good to the environment. Pop pop runs alongside Lea's other design work and features baby grows, toy storage bags, cushions and screen prints all of which you can see in her shop here.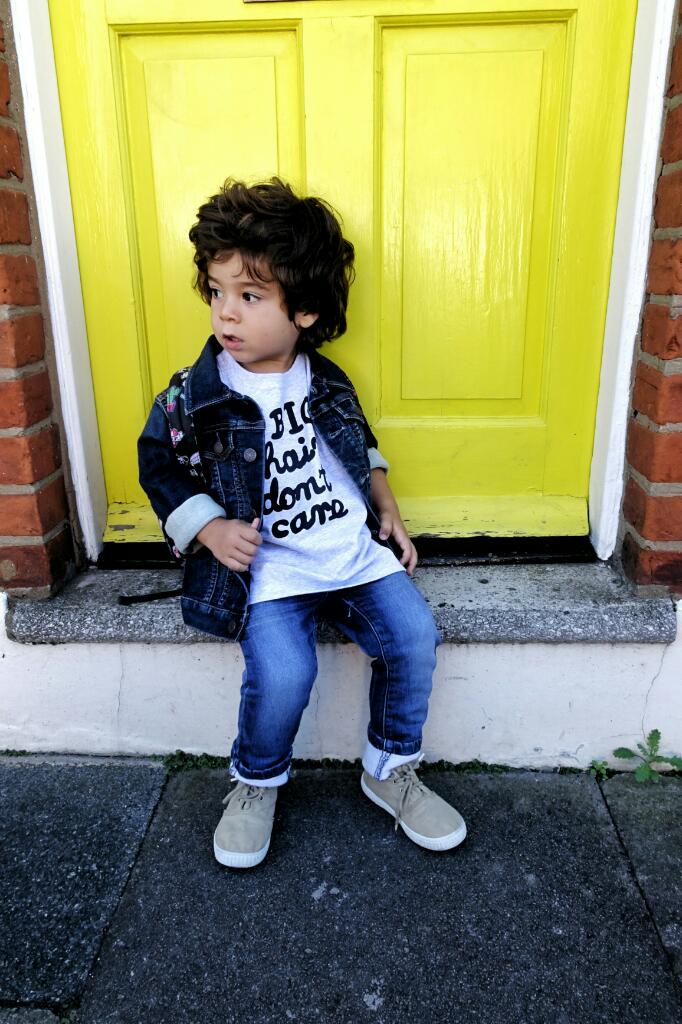 So if you have some words that sum up your little one, jot them down on a note to Lea at Pop Pop and she will create a cool t-Shirt or something else you might like.
This post is in association with Pop Pop and Lea who hand printed and designed our very lovely Big Hair Don't Care t-shirt.
Other brands in this post: Denim Jacket|Gap; Soft Denim Jeans|Zara; Backpack|Tiba & Marl; Shoes from Mallorca
Photo By: All Images Copyright Bikinis and Bibs