Hip Holiday Mama in Venice – Camille Hallo
Camille is mum to Valentine (9) and Balthazar (6) and founder of the children's party design company, A Little Party Box. In between work and being a mum she spends time travelling back to Paris where she is from and daydreaming a lot!
What makes your ideal family holiday?
Perfect family holidays would be a sunny beach you can walk to, from a large house filled with friends, children, a nanny to give a hand and eventually Jamie Oliver cooking for us!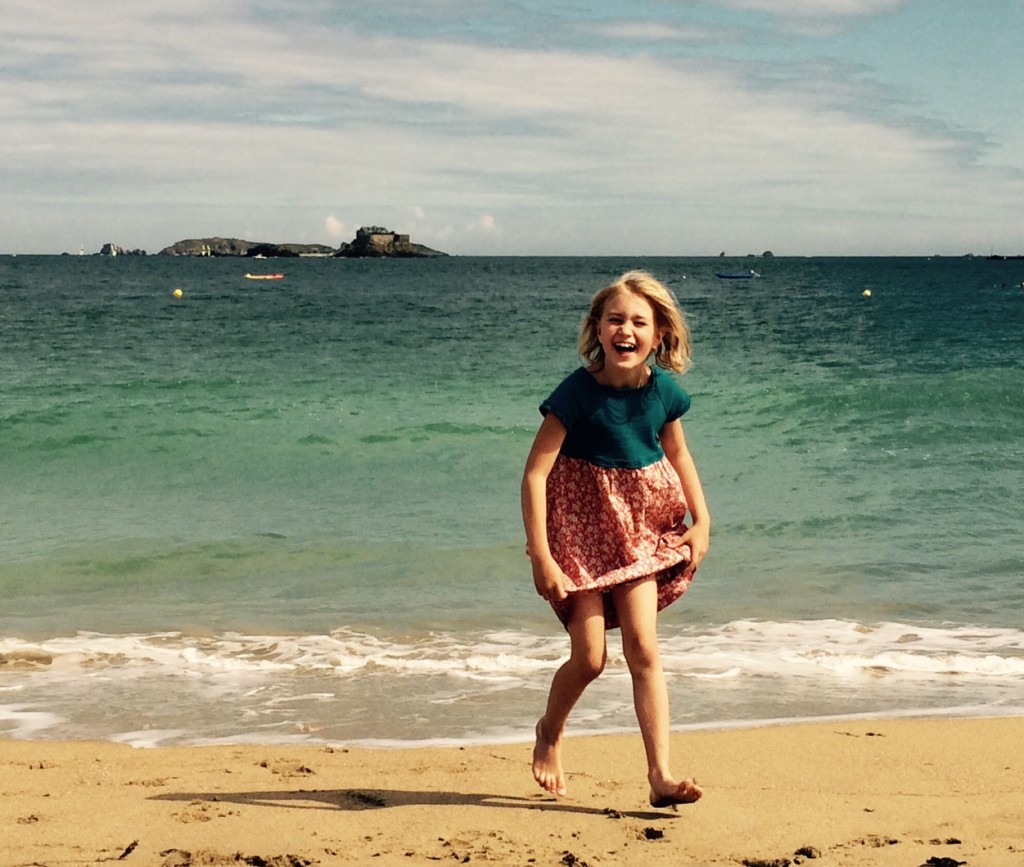 Where is your favourite kid-friendly beach?
I have a dilemna here…we do have a favorite one – it's in North Britanny and it's a secret one that I shouldn't share! OK I'll tell you but keep it to yourself. It's located in the district of Dinard in Saint Malo's harbour, called Saint Enogat beach. It ticks all the boxes; fine sandy beach, beautiful view to the little islands, cliffs and forts, surrounded by superb seaside villas.  It has divine crepes from the restaurant above the little private beach cabins, spa treatments from the thalasso overlooking the beach and there is even a kids club filled with trampolines and beach games – it's just the perfect family holiday beach, easily reachable from England by plane (London to Pleurtuit airport) or by ferry (Portsmouth – Saint Malo). A path also leads from this beach to the one in Dinard, the 15 minute walk has a dramatic view of the harbour and arrival to the second beach, which is filled with stripy tents, is so refreshing!
Bikini or swimsuit? Where do you buy your swimwear?
Bikini, from a French brand called Eres (but very pricy) or Princess Tam Tam, another French brand that has colorful and adorable designs. They often use this charming vichy pattern for their bikinis, the same pattern Brigitte Bardot used to wear a lot.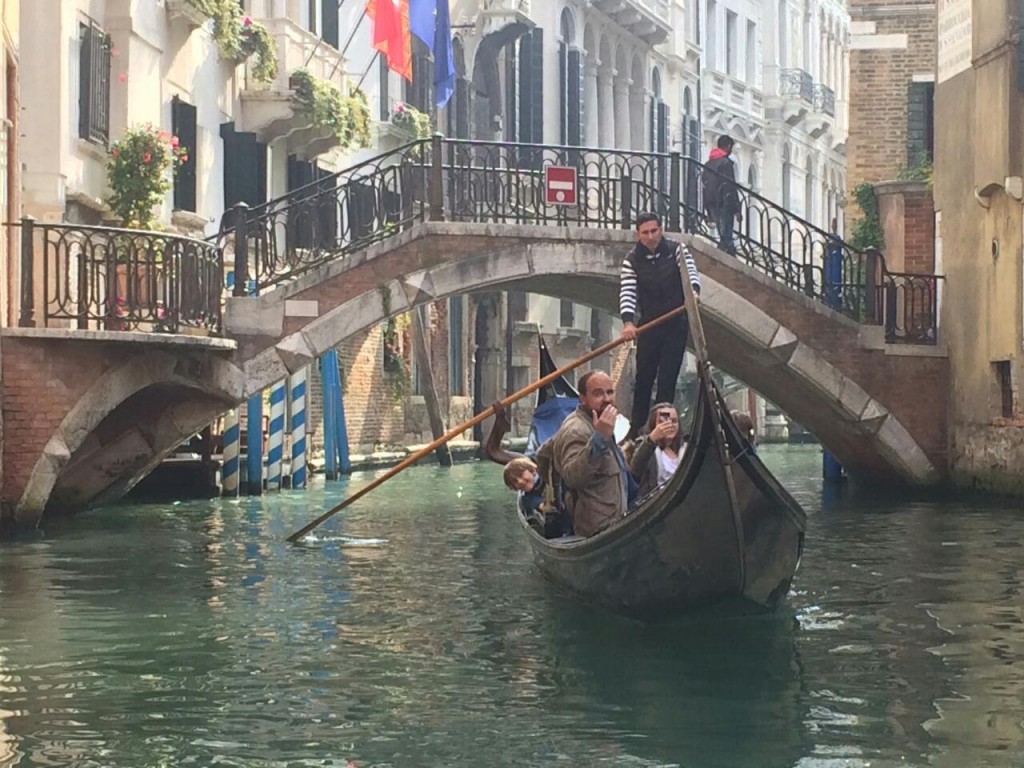 Can you recommend a stylish holiday stay for the family?
We went to Venice a few months ago and it was an absolute dream destination for children. The absence of cars or motorbikes gave us such peace of mind. Venice is unique – the amazing colored palaces feed little ones' imaginations with ideas of princes and princesses, masked balls and carnivals. The old Palazzo, Ca'Rezzonico and Museum Correr are both so decadently furnished – our children were mesmerized. We only did a couple of museums and churches due to the kid's short attention span but most of Venice's 'show' is on their streets anyway. Walk aimlessly and get lost in this floating maze, then enjoy a pizza or pasta and tons of well deserved ice cream.When you are tired, jump on a Vaporetto or a Gondola – an unmissable way to see the hidden canals of the city. We organised a little competition for the kids to take the best photo of Venice – you can't fail to take good photos here as the surroundings are so stunning and they found it really fun – they took it very seriously!
A few more Venice travel must-do's from our children: 1) take the Vaporetto to go to Murano and visit a glass factory with a live demonstration (my children were amazed at the craftsman creating a horse from sand) 2) Paint your own papier mache mask during a workshop at Ca'Macana – this was superbly organised and fun. 3) Visit the restaurant opposite called Osteria Ai Do Farai – it has THE BEST Venetian food we've eaten, I can't recommend it enough  – this place alone is worth the trip to Venice!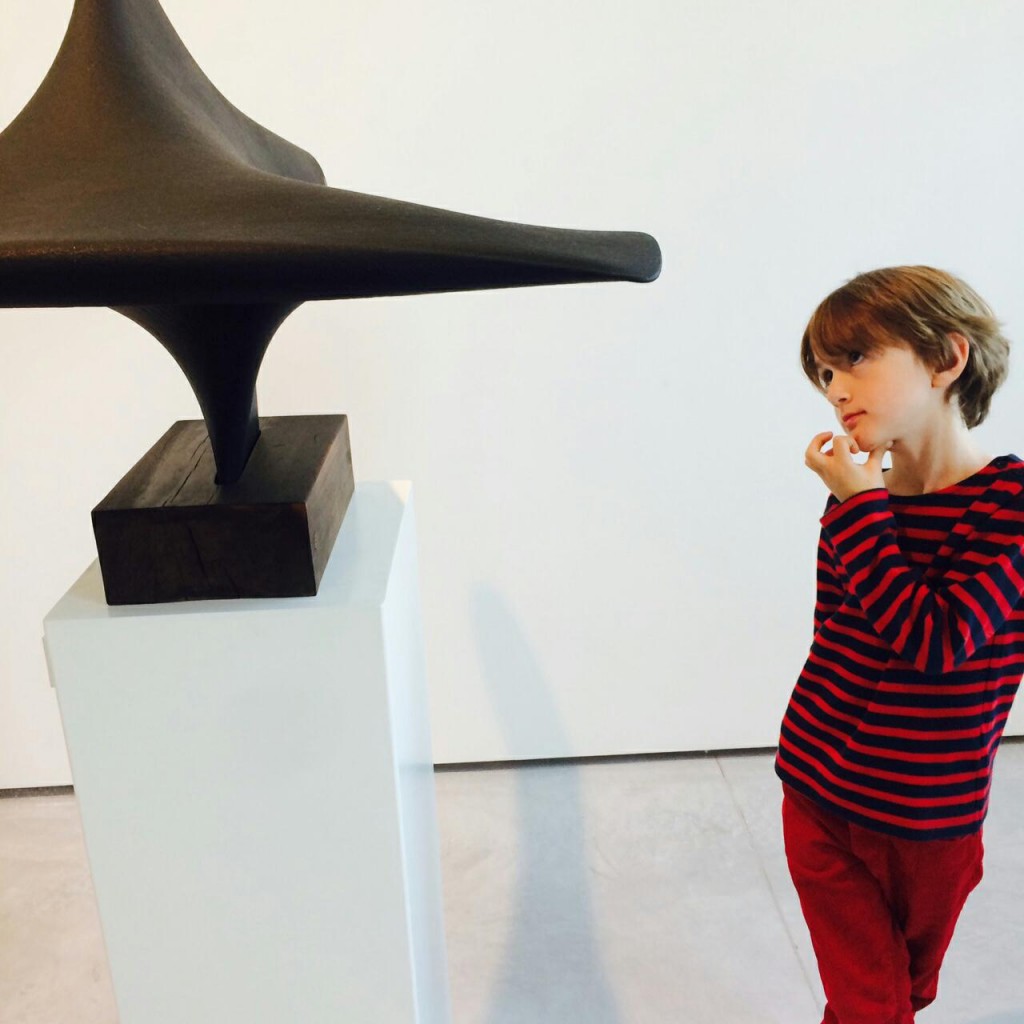 What do you like to wear on the plane?
My favorite comfy jeans and cool trainers, and I wrap myself in a large shawl to brave the air conditioning.
What has been your favourite holiday to date? 
Without any hesitation Venice, such a change of scenery and good food! This summer we are planning a road trip, we will rent a vintage campervan and go glamping in Cornwall.  This was a compromise with my husband who dreams of taking the children camping but I am not really fond of it, so glamping was a happy medium that pleased us both. The children are thrilled and counting the days.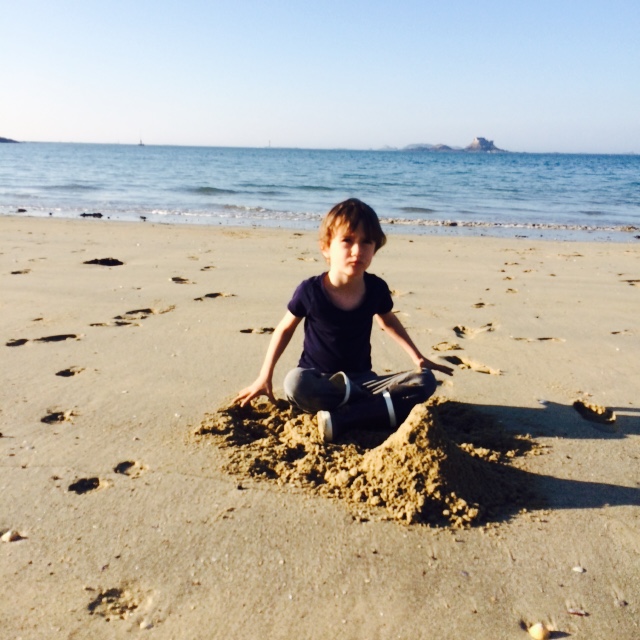 If you could take your children to one country, which would it be and why?
We'd love to go to Japan, it looks so fascinating and so different from here that it would be like visiting another planet!  My son's best friend is Japanese and he is obsessed with his culture and the language, to the point that he invented his own language called Japonose! New York is also a destination we'd like to take the kids to.  We know the Big Apple well having visited several times as a couple but we have never been as a family… so it's on the list!
What's your one holiday beauty essential?
I always wear a hat during the holidays, either a panama or a straw one, I have several and I start wearing them as soon as the sun comes out. Having the nails done is an absolute must, as soon as my feet are painted I feel in a holiday mood.
Where do you like to go for a 'parent escape'?
We've just been to Naples – perfect for a parent escape as, for me, it's not really a kid-friendly town. It's very messy and chaotic, which I don't mind as an Italy-lover but not as a parent. There is so much to explore and if you get fed up with the noise and the cultural effervescence you can just escape to one of the islands opposite like Ischia, Procida or Capri, very romantic for a couple.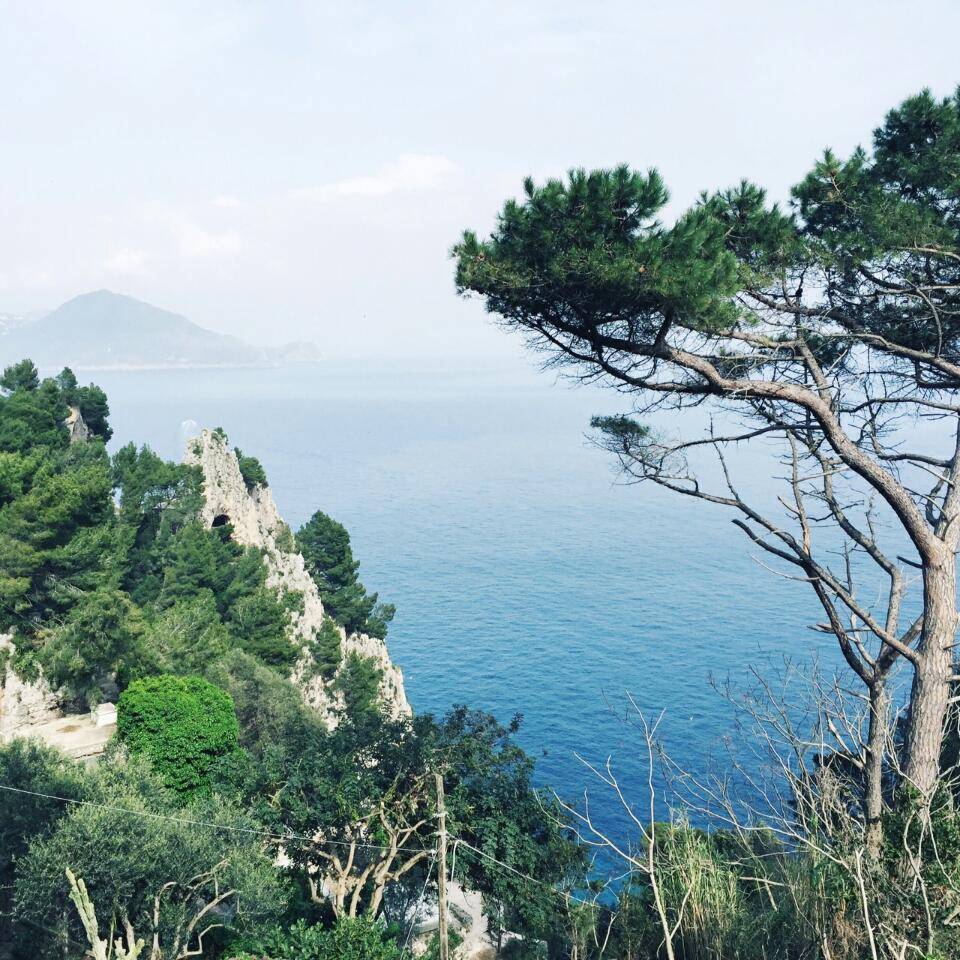 What are your must-haves for a family beach day?
This is going to sound very uninspiring but the basics are suncream, hats and waterbottles.  Added value items would be large beach towels to share with your kids – an ideal opportunity to steal a cuddle, and of course, a little box – essential for when you want to organise a treasure hunt on the beach for your little pirates!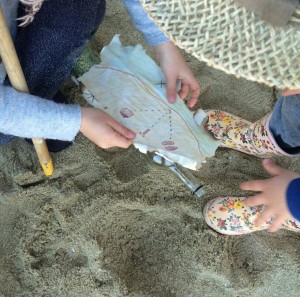 For more information on Camille's Party Design Boxes visit A Little Party Box