Monpe – The Ultimate Travel Trouser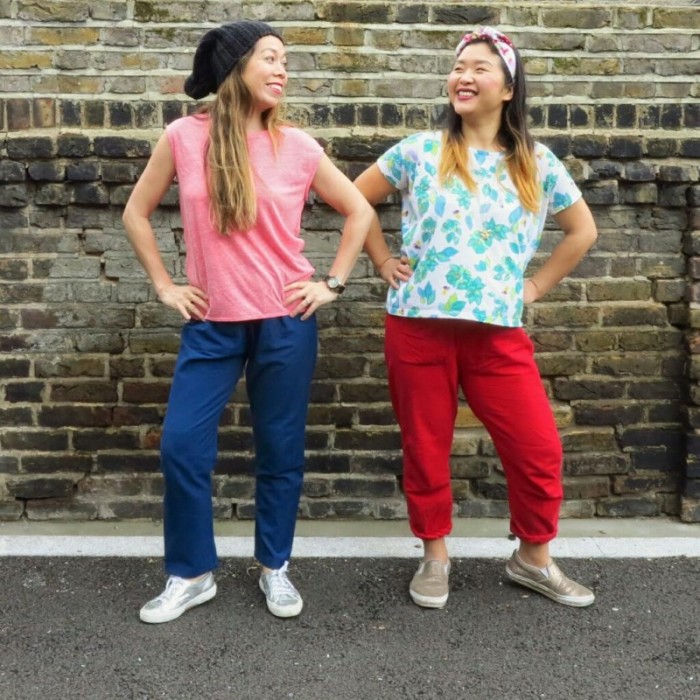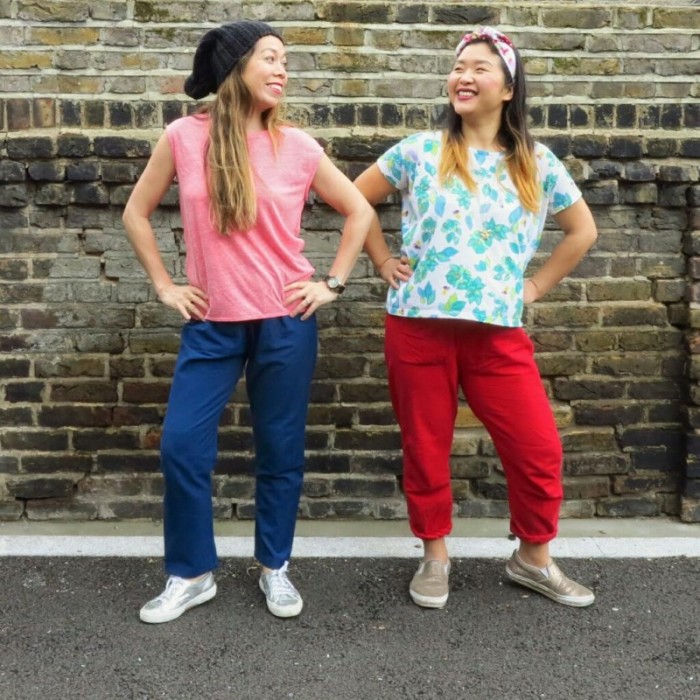 I officially christen these Monpe trousers 'The Ultimate Travel Trouser'.  I have had my eye on Monpe trousers for a while and am so excited to finally get my hands on a pair.  Monpe are traditionally a work trouser from Japan and are the regarded as the 'Japanese Jean'.  I have been wearing mine for approximately twenty minutes and I am totally in love with them already – they are soft, comfy and make my legs look thin.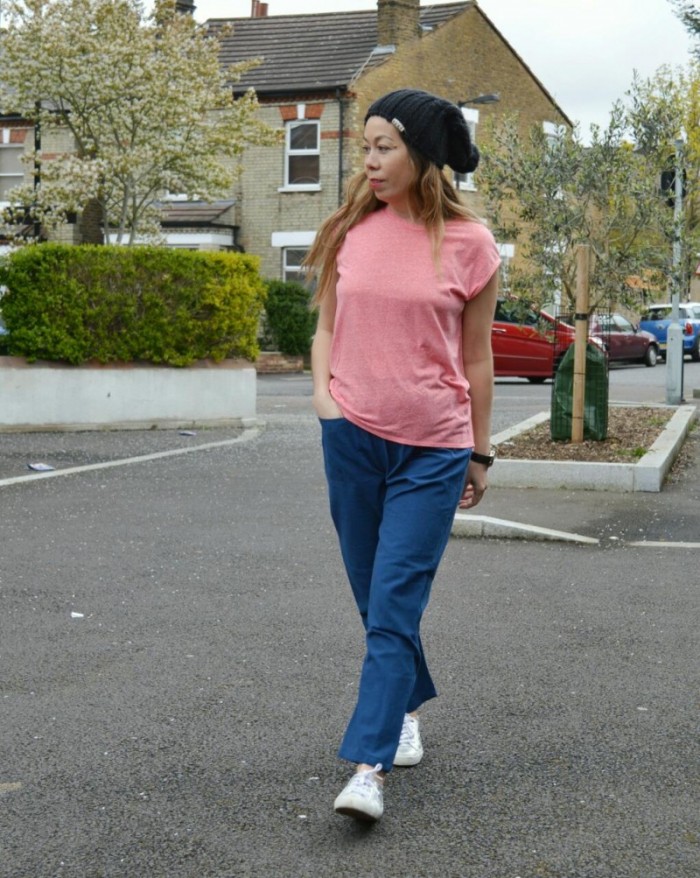 Monpe are made using the finest Kurume Kasuri textile – a method of textile dyeing considered to be one of the strongest and most famous fabrics in Japan.  The more you wear and wash Monpe,  the softer they get.  You can buy them in various colours and they are perfect for spring or early autumn weather so they would be great for a city break or a holiday where walking is involved.
I'm yet to officially trial my Monpe as a 'travel trouser' (I will be doing so in  four weeks time) but I have no doubt that they will be amazing because although the fabric is tough, it is also light and breathable and made with 100% natural cotton.  They also have an adjustable elasticated cord waist – hurrah!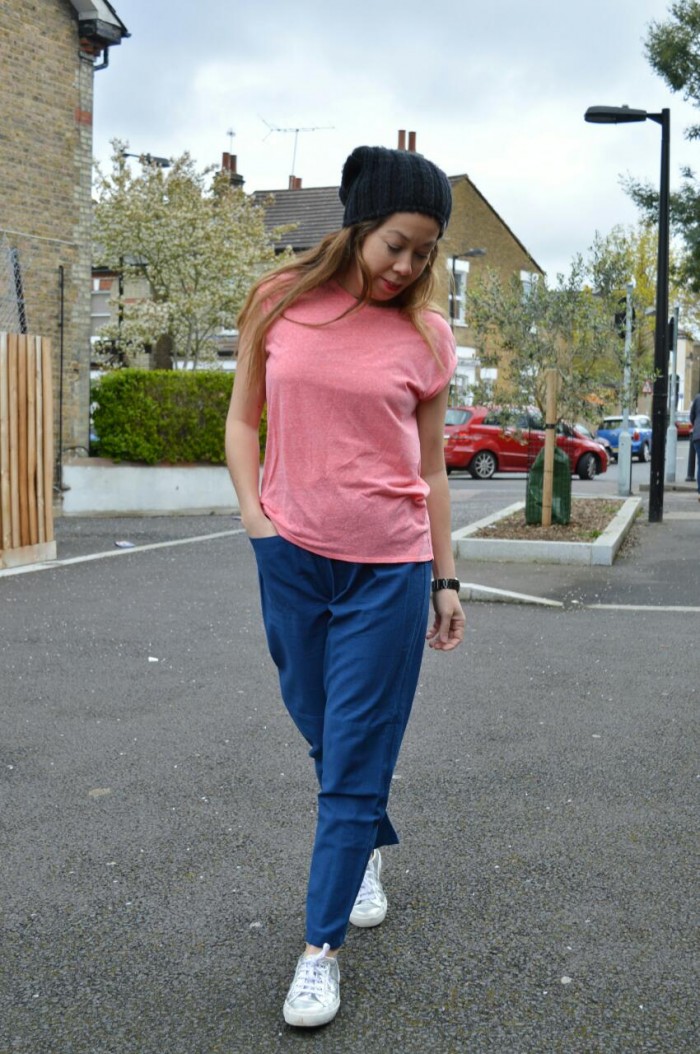 Monpe trousers are solely distributed in the UK by Shepherds London -a brand owned by the lovely and very creative Sonoko Obuchi who is also a stage set designer and mum.  Sonoko is keen to keep Monpe and the traditional skill of Kurume Kasuri going because it is native to her local area in Japan.  So if you are looking for super comfortable and stylish trousers, you should give Monpe a go (see special discount code below!)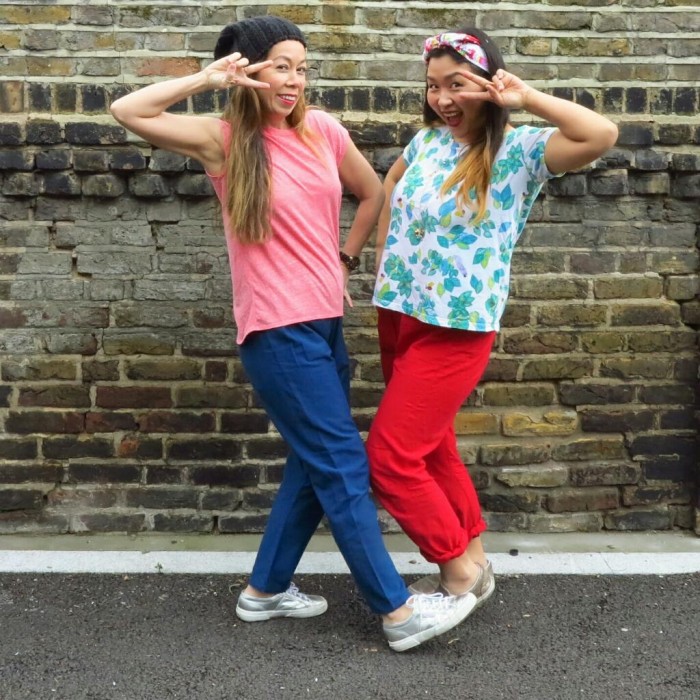 Bikinis and Bibs has a special 10% discount off Monpe using the code B&B16 at the checkout. Visit: www.shepherdsinlondon.com
For Sonoko's tips on holidaying in Japan you can see her Hip Holiday Mama interview here
Photo By: Copyright Bikinis and Bibs and Shepherds London