City Break Style Kaftans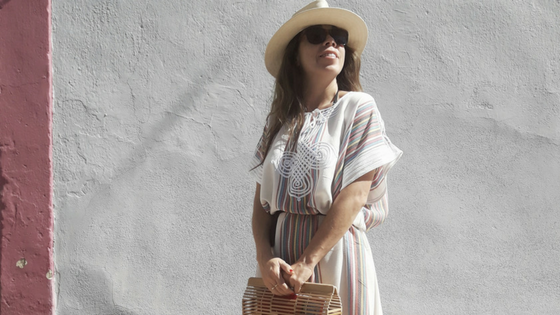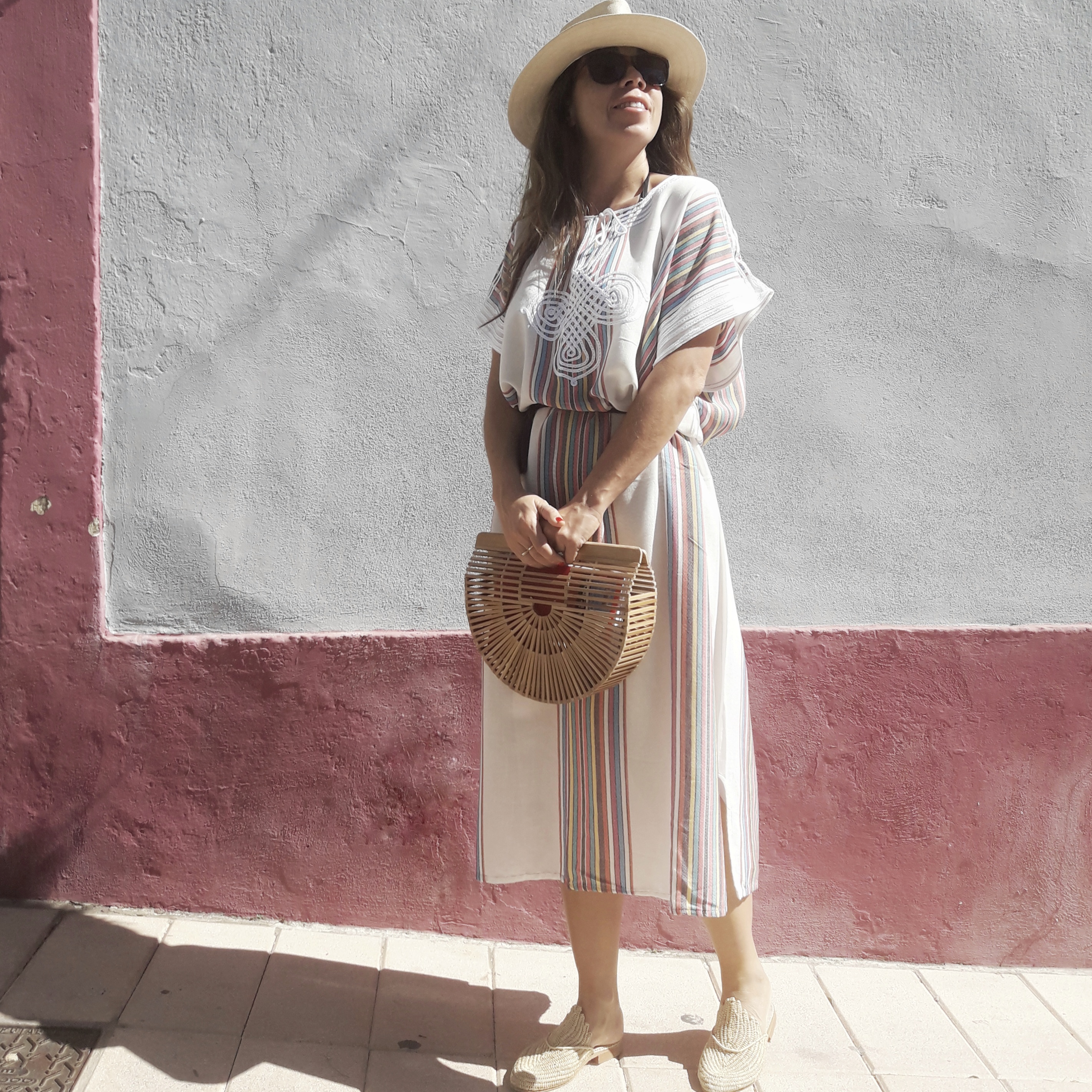 On a recent trip to Valencia, I started wearing my kaftans differently. I was getting really fed up of all my pretty kaftans being reserved just for the beach and wanted to be able to wear them during the day.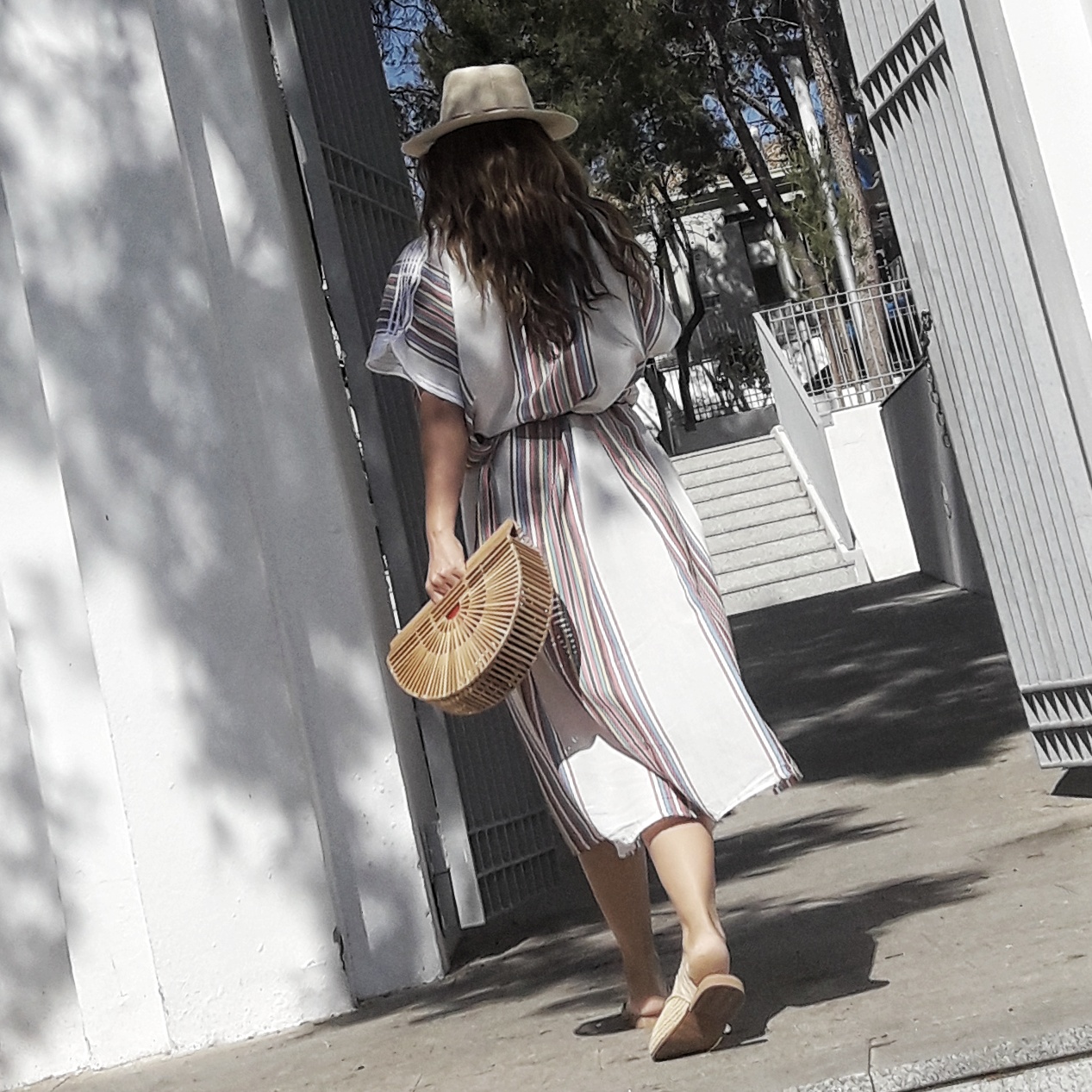 It's nothing scientific but I just took a belt from another outfit and tied it around the waist making the kaftan more dress-like. Paired with summer sandals or slippers and a bag I think it's not a bad city break outfit.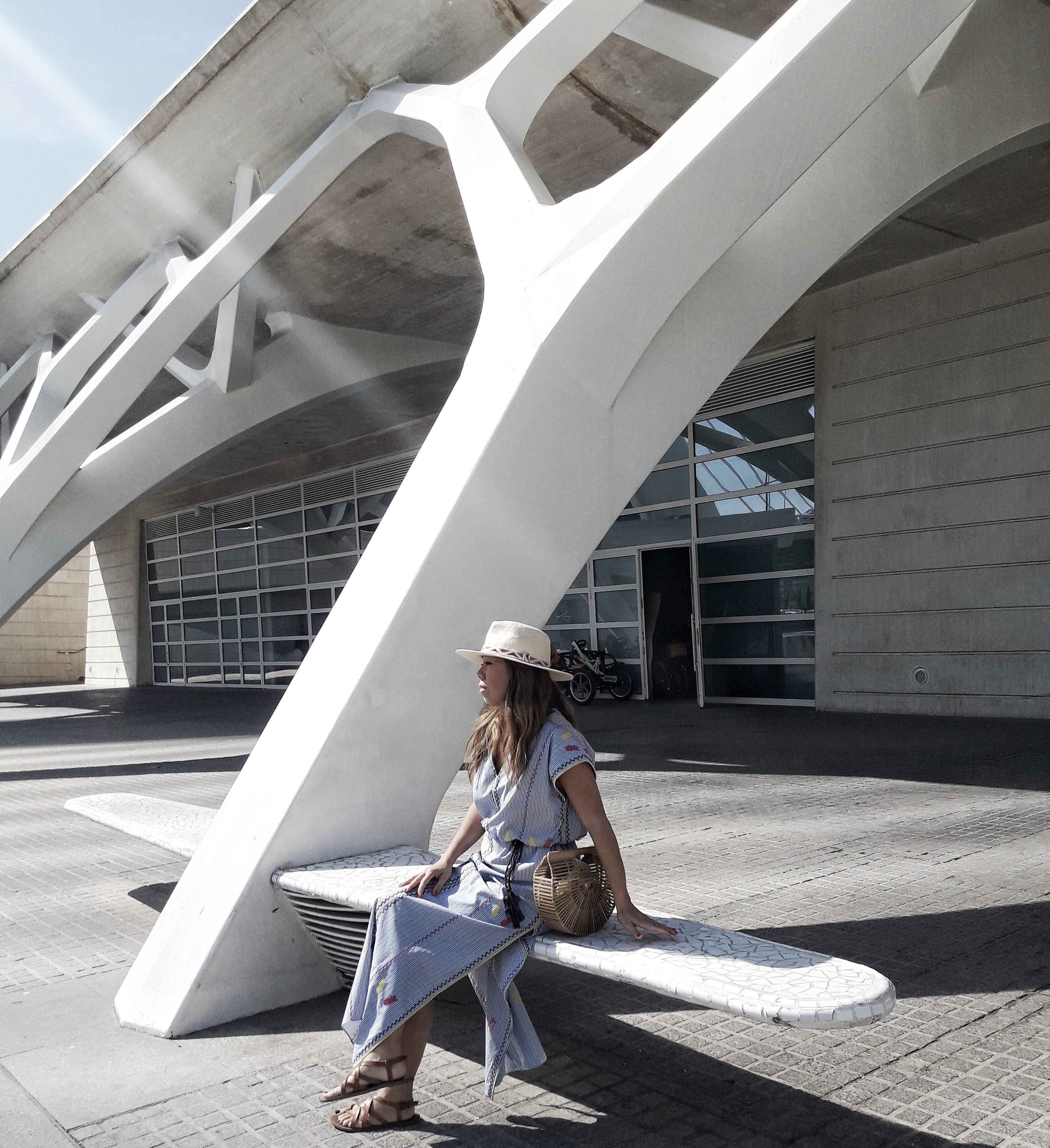 The other thing I like about city style kaftans is that they are really cool and comfortable whilst also being smart casual. It's also a really good way of pairing down your holiday wardrobe by being able to use your kaftan for both beach and day.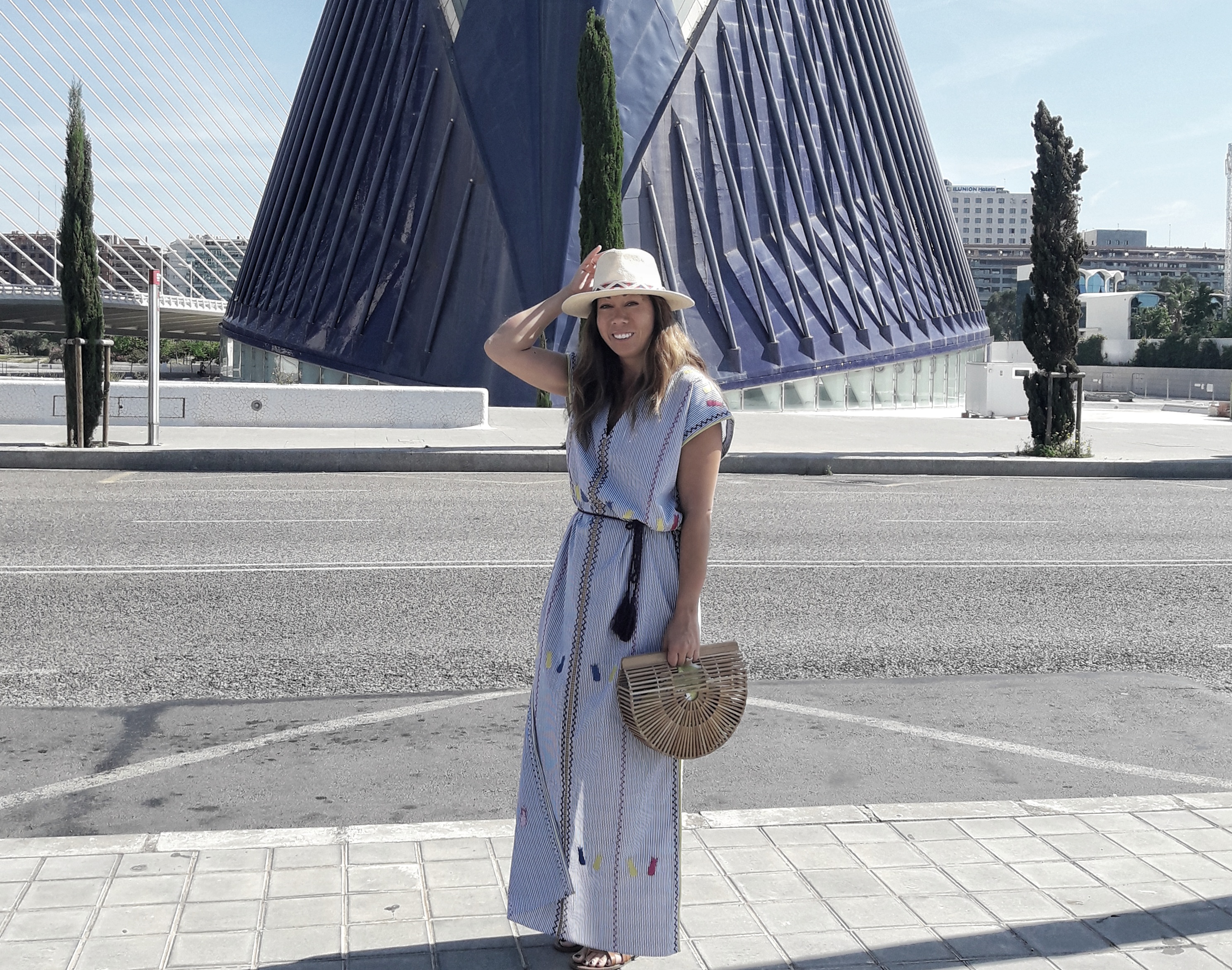 First Kaftan| Maison De Marrakech Raffia Slippers|The Souks
Second Kaftan| &otherstories Bag|Cult Gaia
Hat & Sandals old but here is similar Hat|Sandals