Beaches of Bournemouth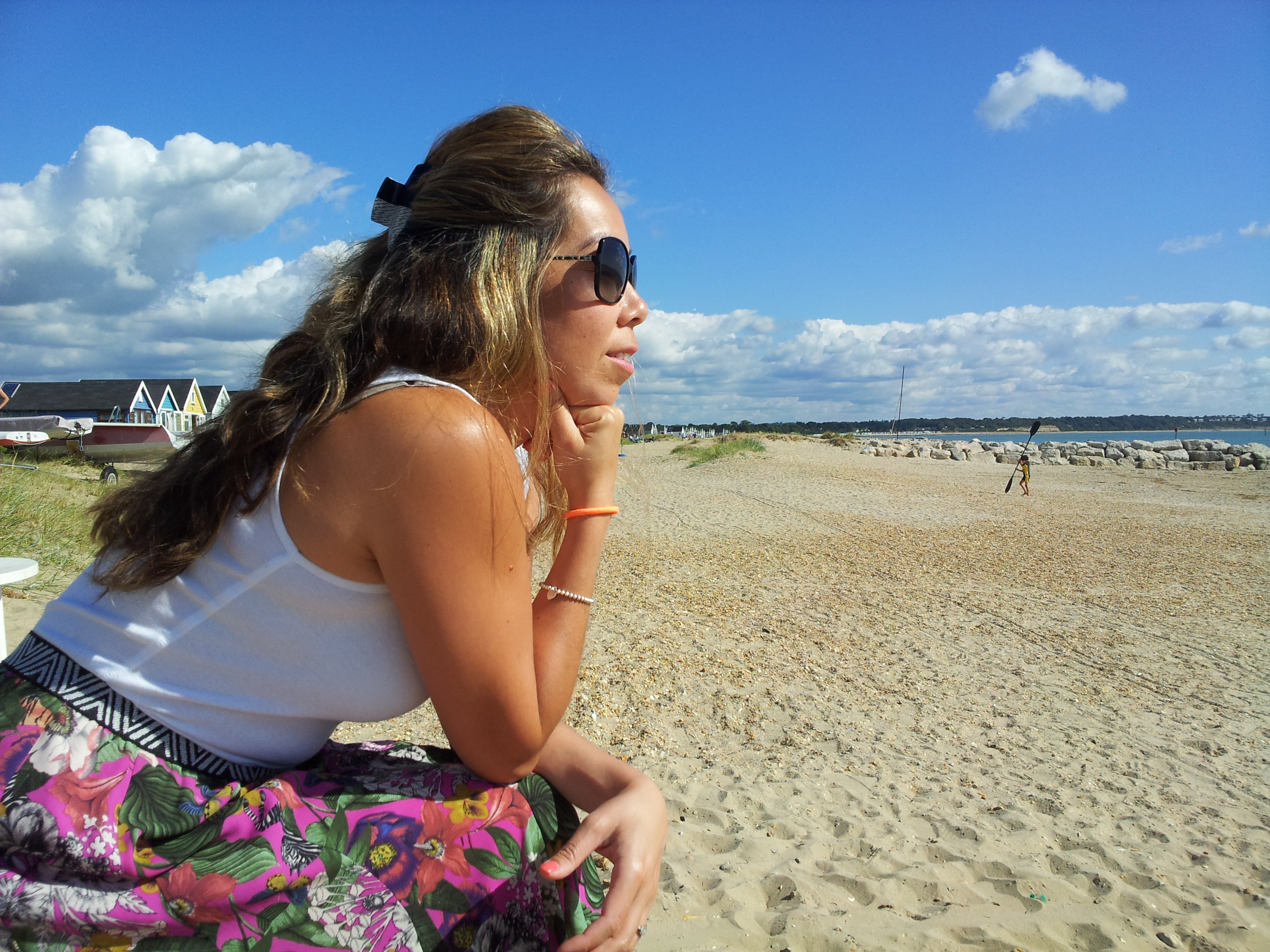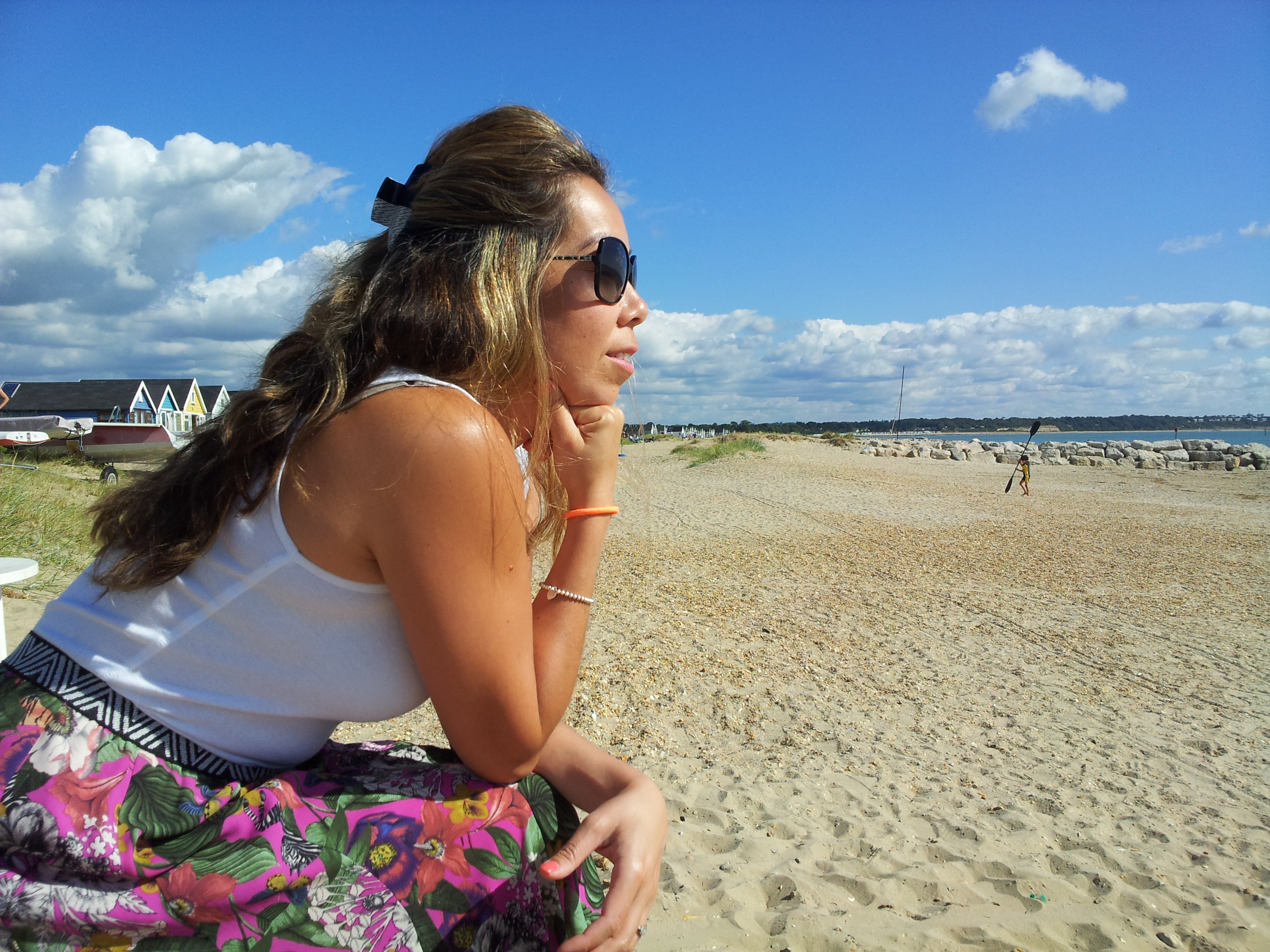 Although I have lived in London for the last ten years I am definitely a beach girl at heart – there is nothing more invigorating than a walk by the ocean or, if you're brave enough, a swim in the sea.  Bournemouth is where I grew up and whilst its more tacky main beach always seems to crop up on the front cover of a newspaper every summer, it is actually the less busy beaches in the area that I prefer.  This summer I took T-Rex down to some of my favourite spots – fine golden sand perfect for making sandcastles and spending lazy sunny days.
Starting with my favourite – Mudeford Spit – a stretch of sand overlooking the Isle of Wight.  On a sunny day this beach could easily be mistaken for somewhere in the Mediterranean were it not for the very British looking huts dividing beach and harbour side.  These huts are available for rent and whilst they are not cheap (actually amongst the most expensive to buy in the country) they will easily fulfill the fantasy of waking up to the ocean and stepping out onto the sand.
You can look into renting a beach hut here  To get to Mudeford you can park at Hengistbury Head and either walk over the headland for stunning views of the coast or else take an easier, more buggy friendly stroll along Christchurch Harbour. If you just want to get there or want to make the journey more fun for kids, hop on the noddy train which runs throughout the day.
East Overcliff Drive is, as you might imagine, to the east of Bournemouth Pier.  It is quieter than Bournemouth's main beach but only a short stroll away.  To access it directly you can park at the top and use the buggy friendly zig zag down the lush green cliffs or better still, ride on the inclinator which operates throughout the day.  This beach is good if you want a few facilities within walking distance but don't want the sardine style crowds of the pier.  The lush green backdrop also hints at somewhere on the continent – you'd never believe that fish and chips were only a short walk away.
Sandbanks, officially in Poole, is a quieter stretch of beach overlooking Old Harry Rocks. If you don't mind your kids being around dogs, then ironically, the dog beach (situated a bit further up) is the quietest of them all with most of the four legged furries hanging out around the shore.
Parking is ample either in the car park or along the road overlooking the pretty boats of Poole Harbour. There is also a sandy play area for kids if they get bored of the beach. Food and refreshments are pretty minimal here with an average beach cafe and a few kiosks selling cones of chips and ice creams. For delicious seasonal food, get the ferry over to Studland (only takes 10 minutes) and enjoy food with views at The Pig on the Beach or Polpette Pizza in nearby Canford Cliffs is a trendy child friendly happy medium.
Lastly, Studland. Situated on the Isle of Purbeck and just a 10 minute ferry ride across Poole Harbour. Studland is a stunning mix of sand dune beaches and national park. To add to its charm, many of the beaches are accessed via boardwalks which meander through the sand dunes before opening up to reveal wide expanses of golden sand – this is truly beautiful and feels a million miles away from any English seaside resort.