Day Trip: Whitstable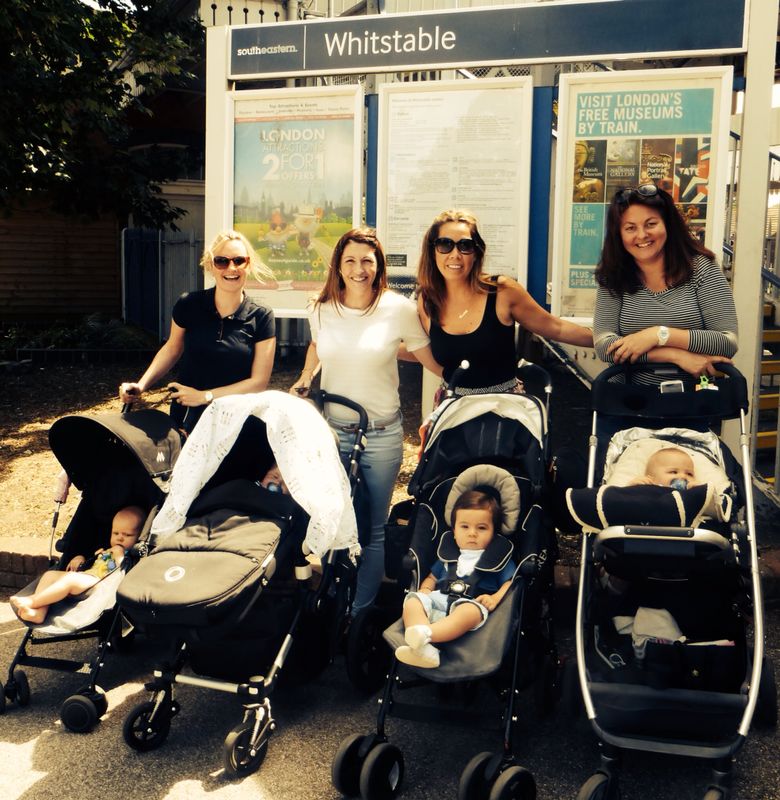 The mums and I were getting a tad bored of meeting up in the same old grubby child friendly cafes and so we decided to live life on the edge and venture out on a day trip with the babies.  Not only did it break up the mundane of our weekly routine but gave us something to look forward to.  After 7 months of breathing in London smog, we decided our babes needed to smell some fresh sea air.  We chose the quaint seaside town of Whitstable – just over an hour on the train out of London and the perfect place to eat fresh seafood and vintage shop.
We booked lunch at the Whitstable Oyster Company – an old boathouse converted into a bistro style restaurant with (as one would expect) an extensive seafood menu. Seafood loving mummies – forget those dark days of having to decline Moules Mariniere because this is indulgence city – choose from Irish Rock Oysters, Whole Maine lobster, cracked cock crab or good old fish and chips.  Desserts were satisfyingly traditional –  Petit Fours, Pannacotta and a delicious lemon Posset with chocolate shortbread and mixed berries.
Be prepared to feel pregnant again as you leave this lovely beach restaurant. Luckily Whitstable has quite a few little shops to slowly pootle around while we digest the rest of our meal.  A mixture of vintage homewares and interiors –French is a favourite , boutique gifts and tacky souvenirs line the high street which conveniently leads us back to the train station and to the end of a somewhat tiring but happy day.