Dim Sum Treats & River Views: Royal China London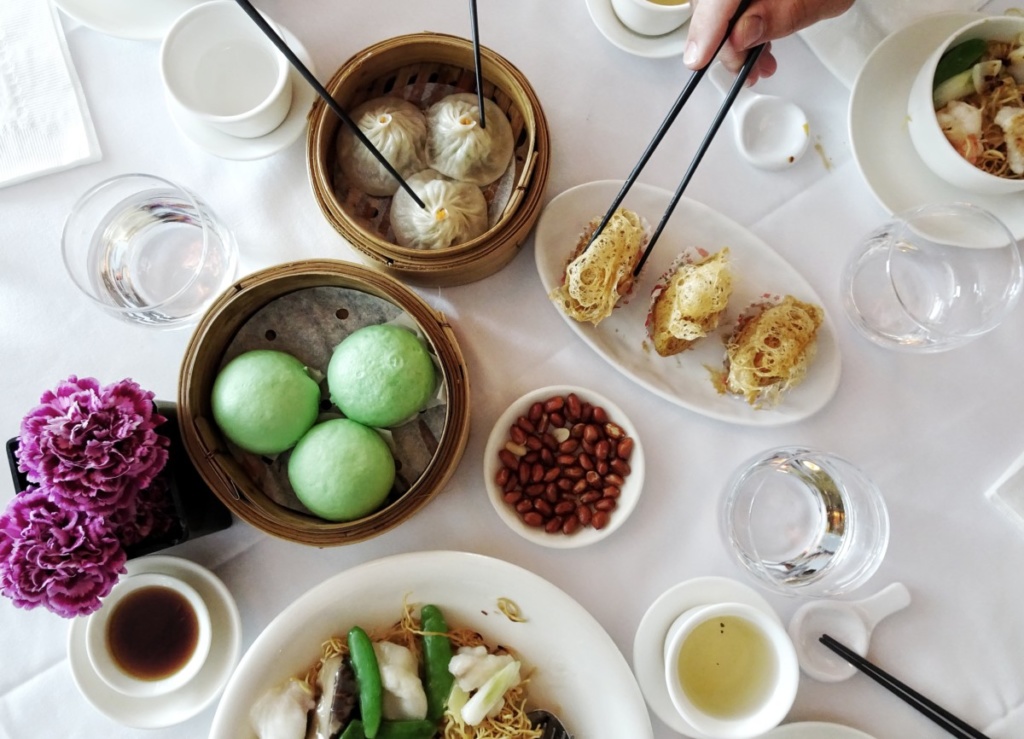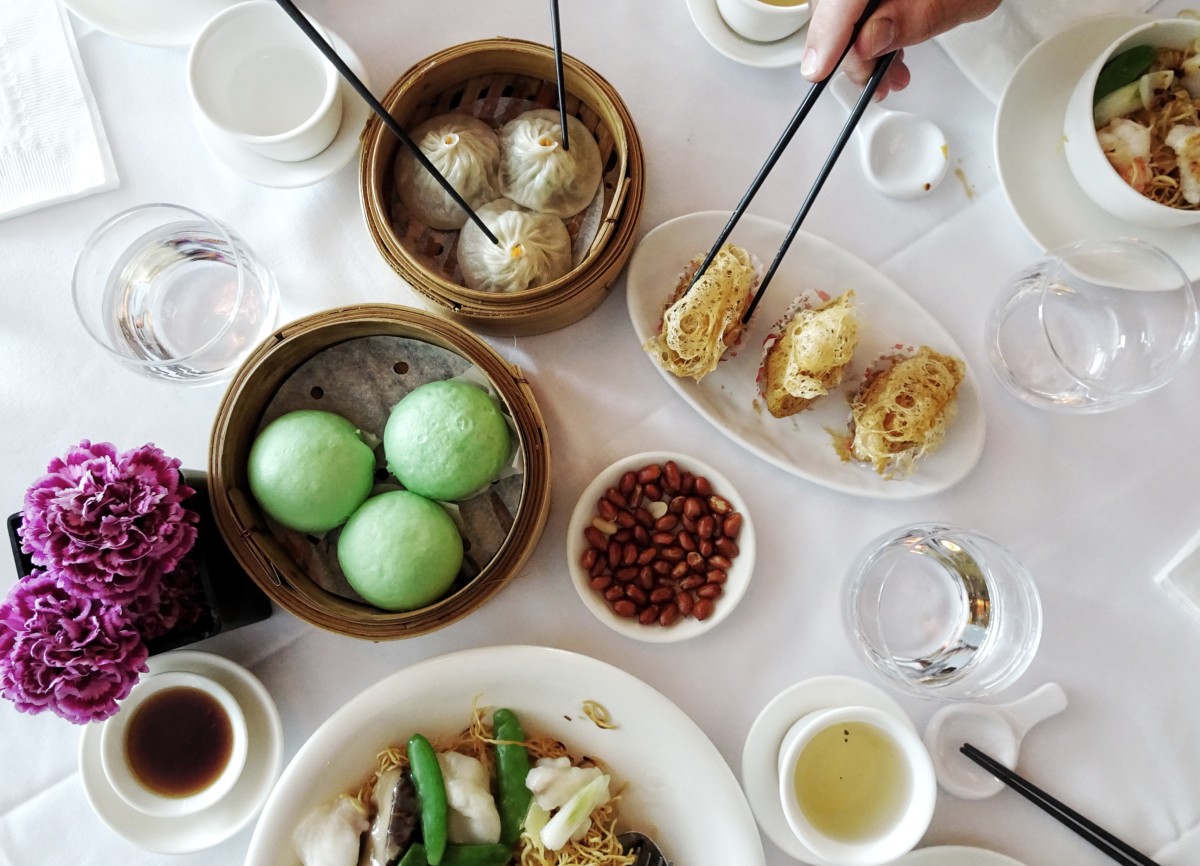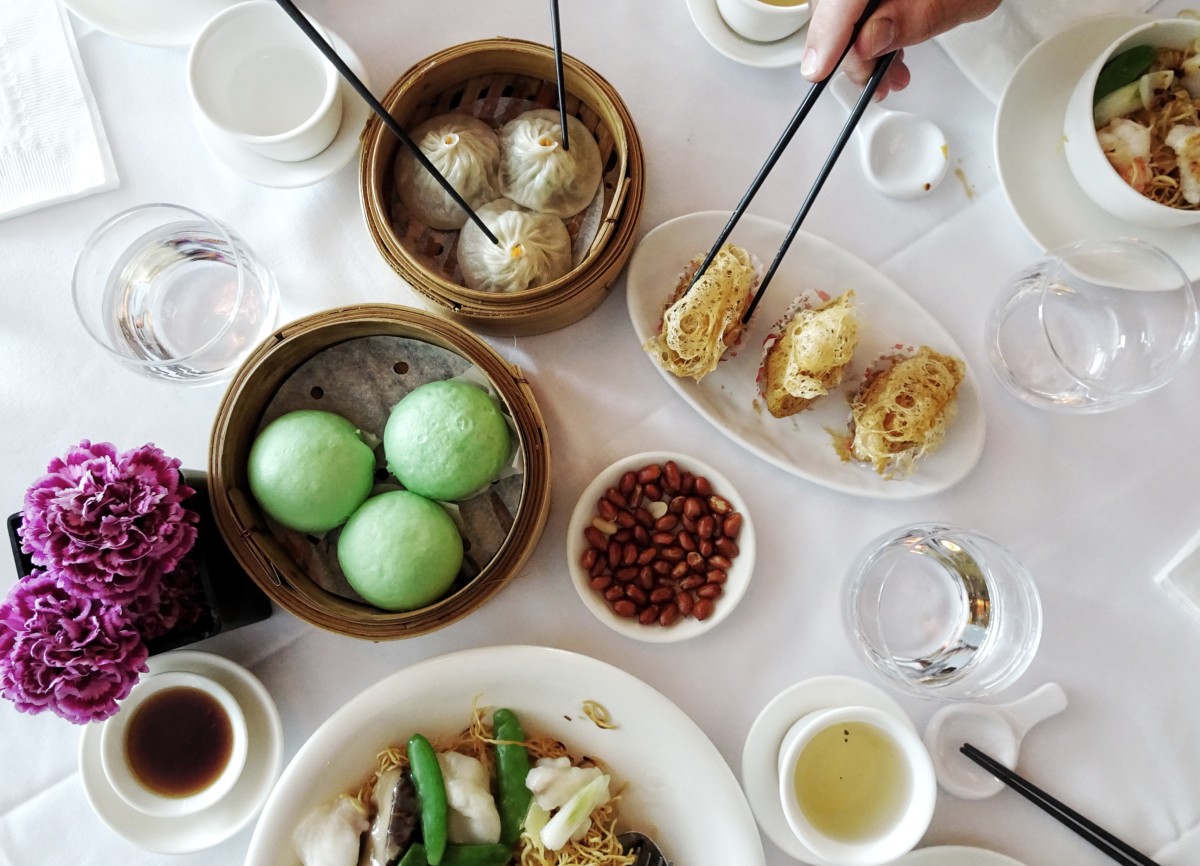 I've always been proud of my Chinese heritage and spent most of my years growing up around the delicious street food of Singapore. Now I have my son, who is a quarter chinese, I'm keen to keep our heritage alive and show him all the cool things Chinese culture has to offer. Eating is a big part of asian living and so when Royal China invited us to go and eat some dim sum by the river at Canary Riverside, I happily accepted.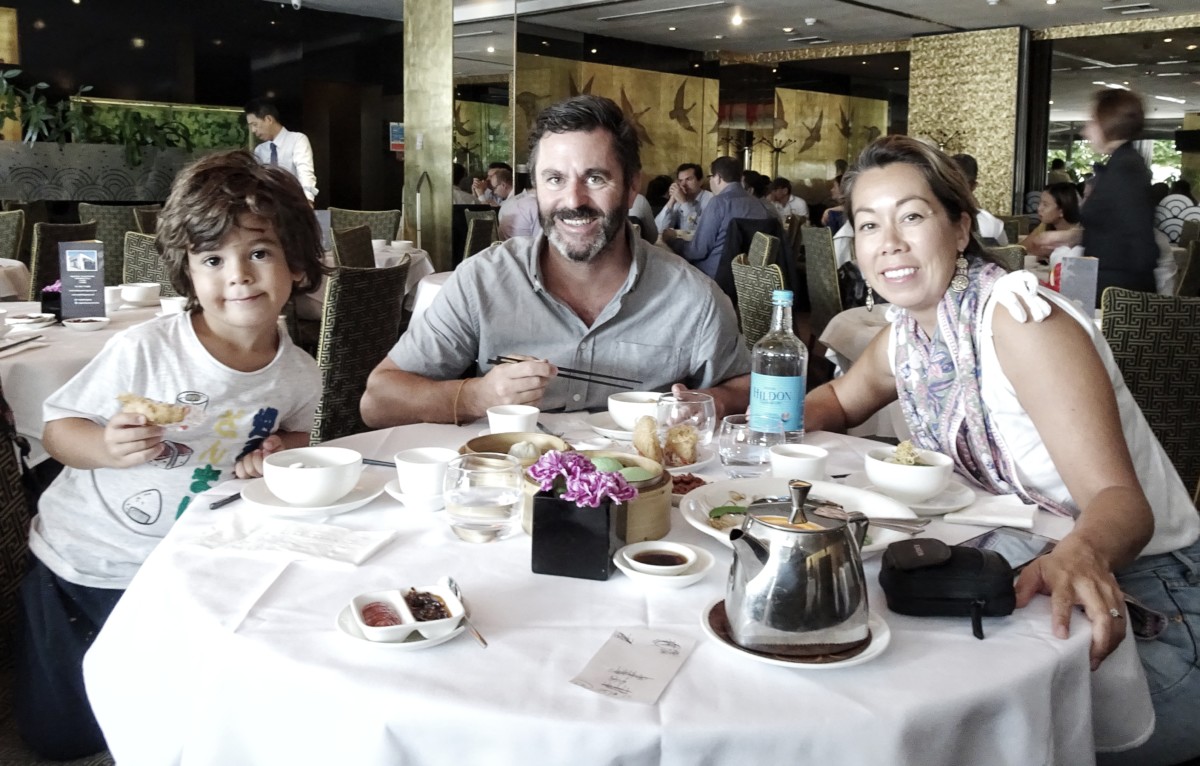 Ross and I ate at this particular restaurant the day after our wedding with both our families. It has always been my choice of Chinese restaurant to go to casually for a weekend lunch and the reason I am such a fan is because it consistently delivers good, authentic Chinese food and dim sum.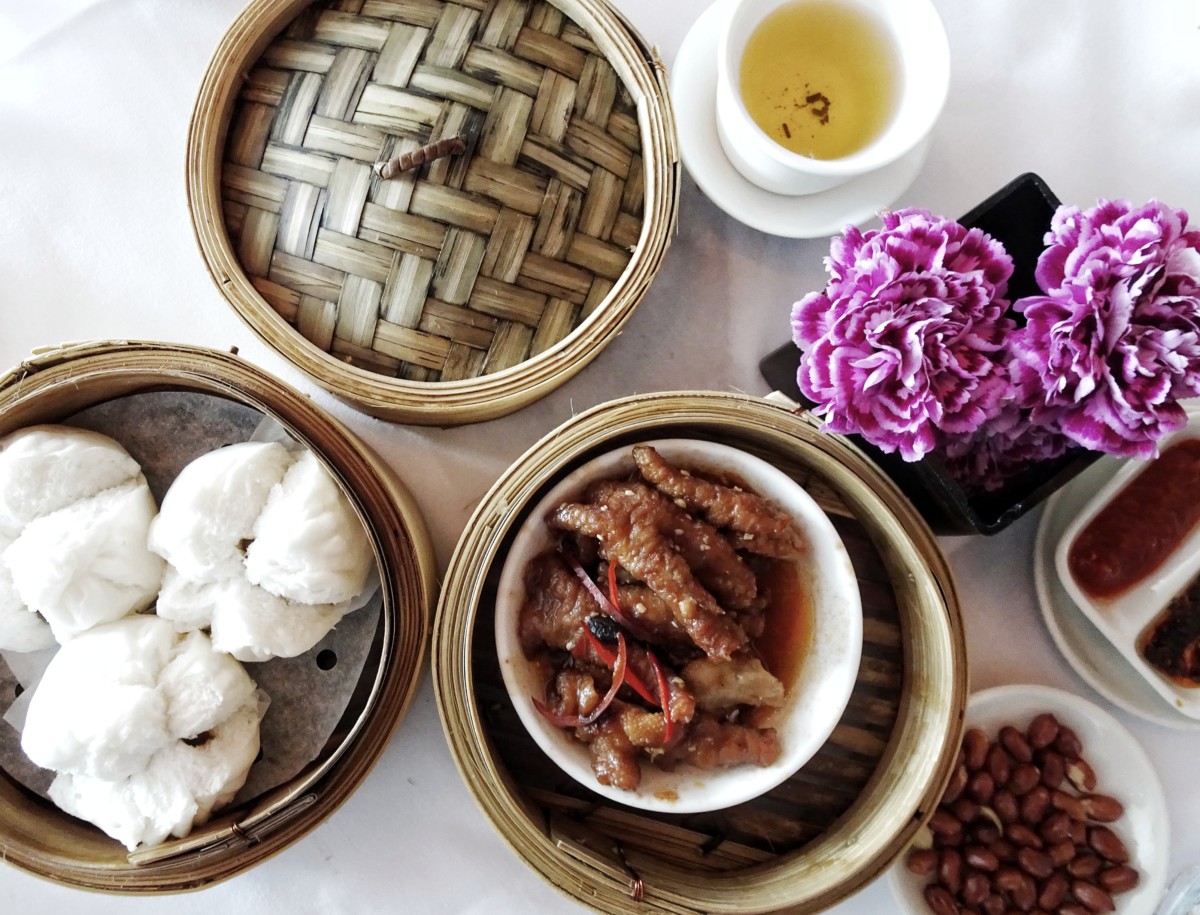 Char Siu Bau and Chicken's Feet
Going out to eat with a toddler at the moment is usually not too much fun. However, I refuse to totally give up on dining out because they have to learn how to behave in a restaurant at some point right? I think Chinese restaurants are good places to start as they are generally very family friendly. Our experience at Royal China has always been relaxed mainly due to the staff being so accommodating.  I also find that other child-free diners tend to be more accepting of children in Chinese restaurants due to the amount of families you always seem to find in them.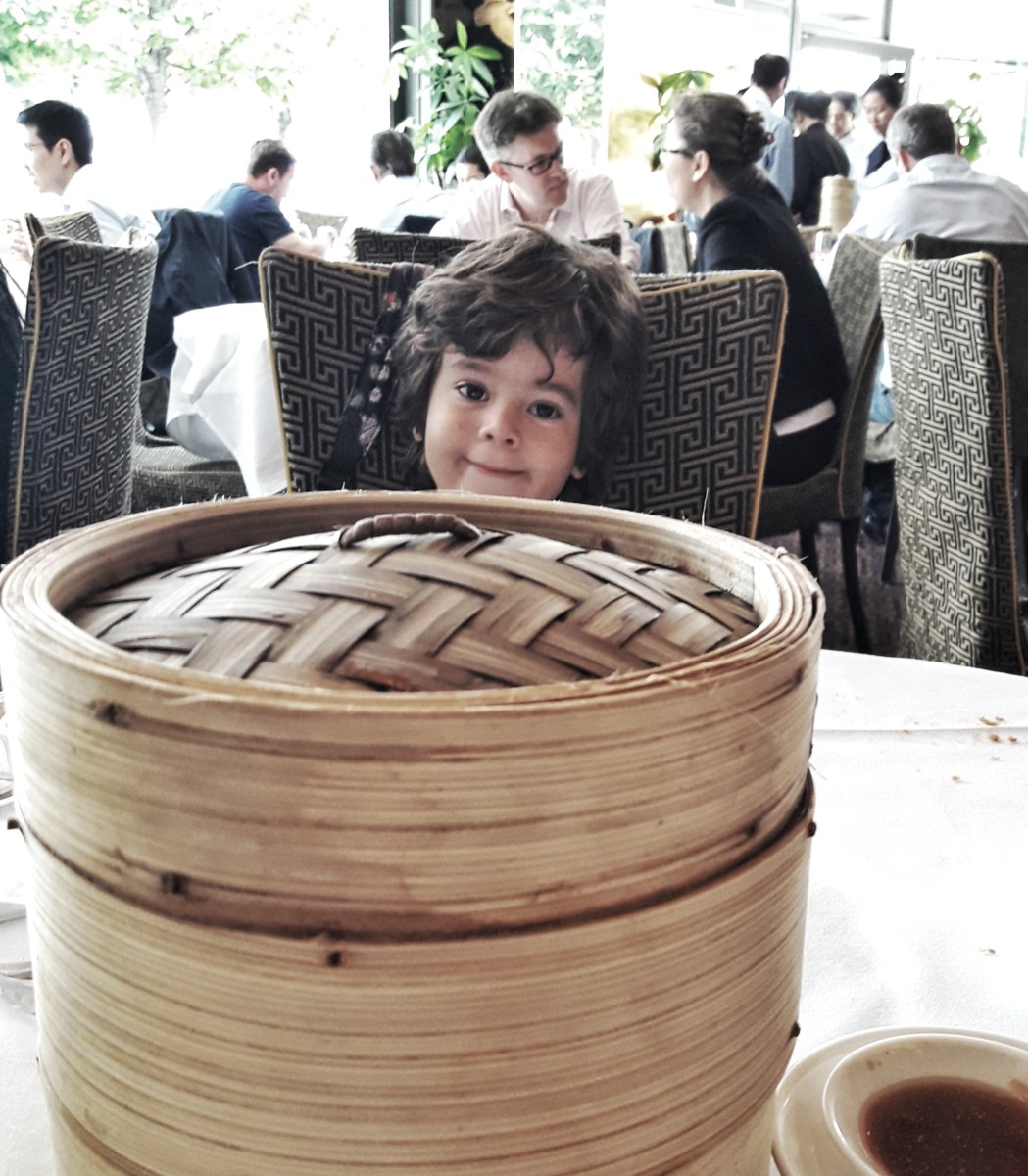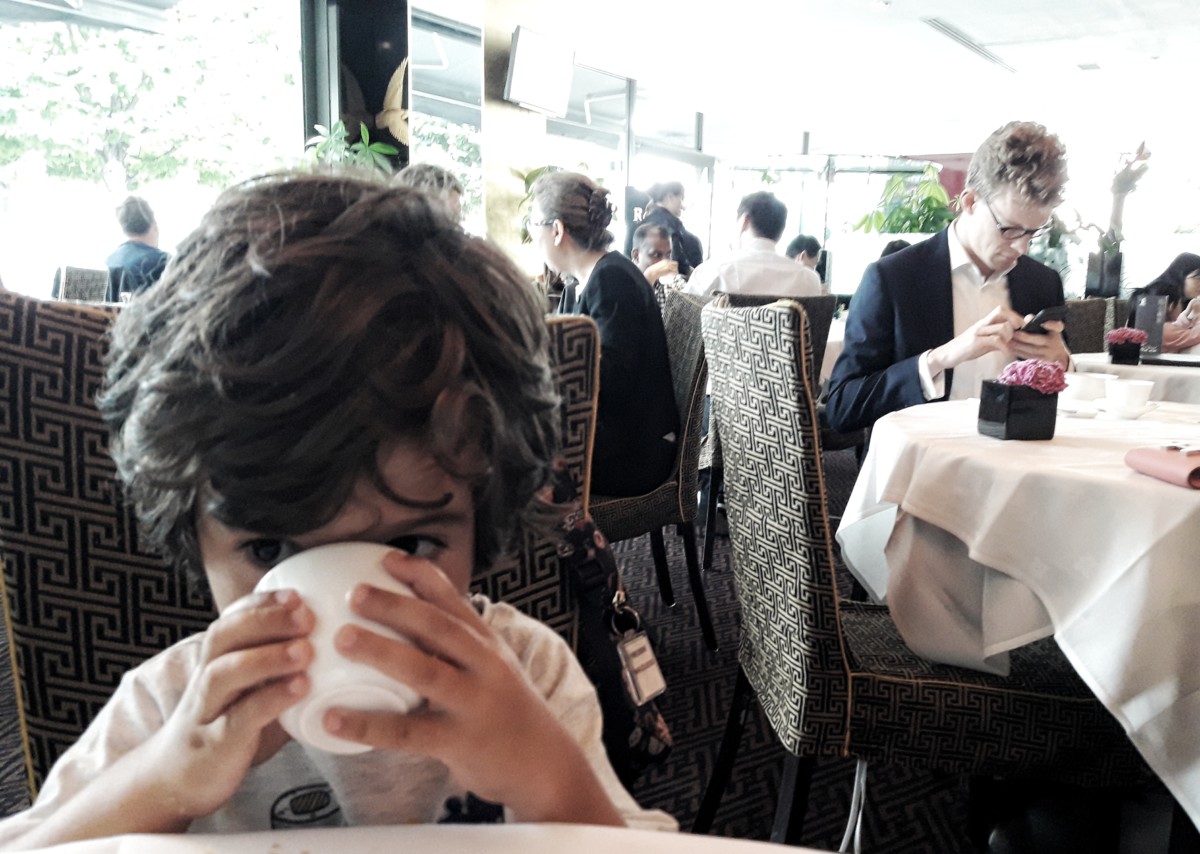 On best behaviour alongside Canary Wharf's business diners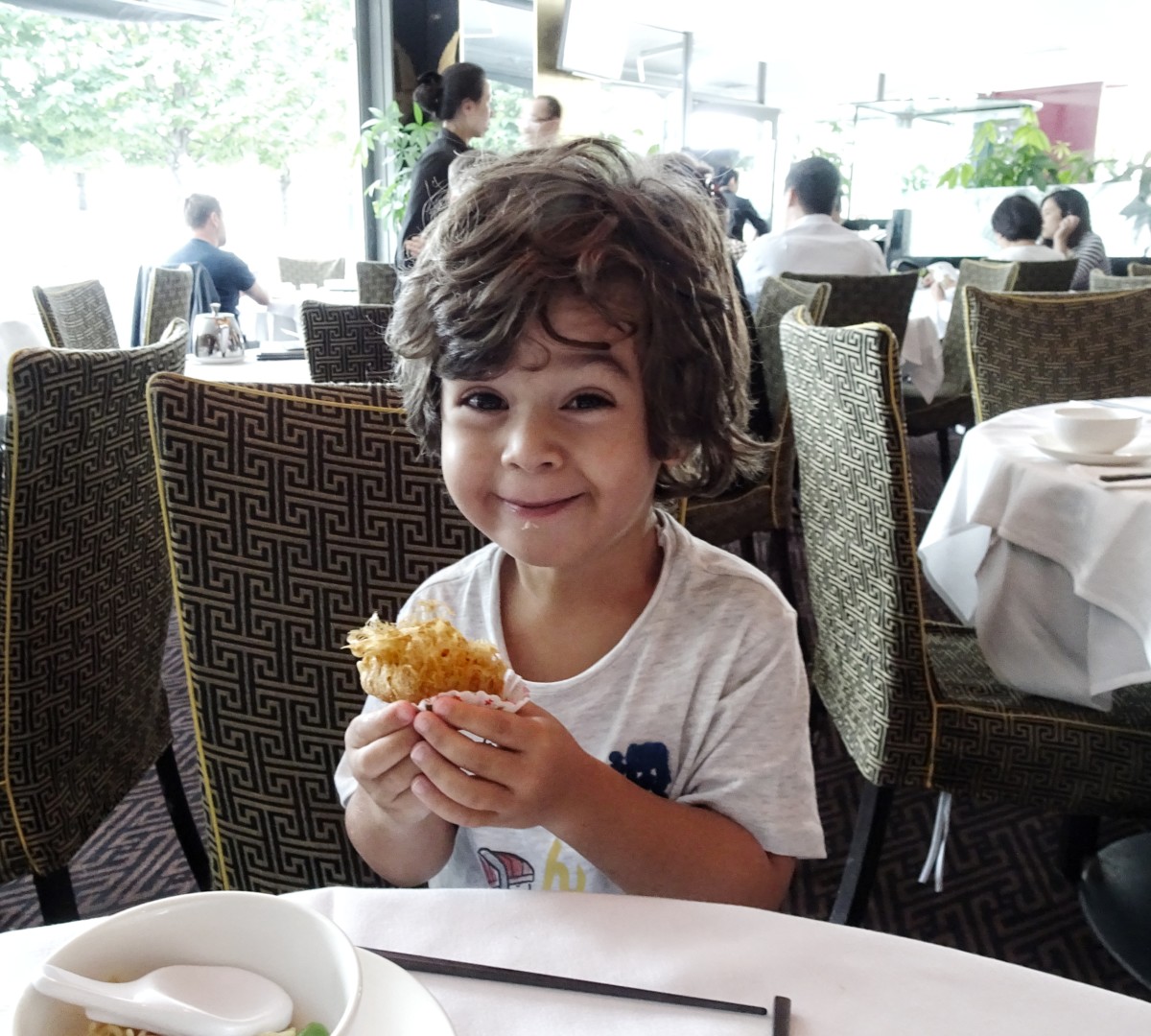 Dim Sum is also a good introduction to asian food and restaurant eating due it being small portions – easy to try, easy to pick up and not such a big deal if your child (or you) make a mess. There is the classic Dim Sum menu with all our favourites: Fried Yam Paste Dumplings; Prawn Cheung Fun; Honey Roast Pork Puffs and my personal favourite, Chicken's Feet. If you've never tried Shanghai Soup Dumplings then Royal China does these really well too. They are little steamed pockets of meat and soup which explode with juicy flavour once bitten into.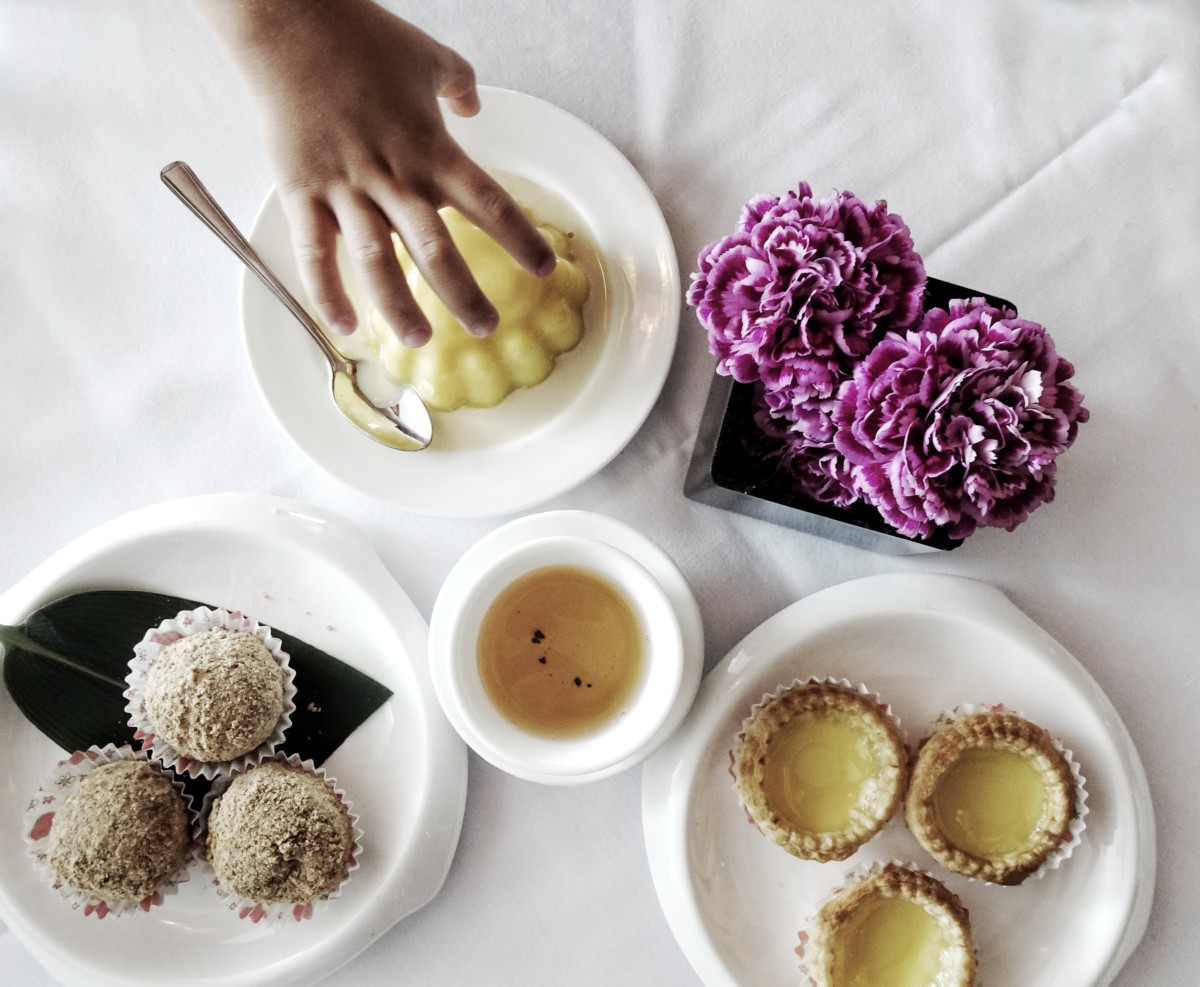 Mango Pudding, Egg Tarts, Black Sesame Paste Balls In Crushed Nuts
Then there is the special dim sum menu which gives the chef free reign to be experimental and create some unique dim sum dishes. We loved the sweet and savoury of the Lava Egg Yolk Custurd Buns and their green dough colour appealed to Rex.
The Royal China restaurants provide interiors typical of smart asian restaurants – black and gold lacquered walls and white table clothes decorated with exotic flowers. Big fish tanks keeping lobsters and crabs always keep little ones amused, as long as they are unaware of their fate. I personally like that I can practice 'smart restaurant behaviour' here with my son but actually know it's very family orientated.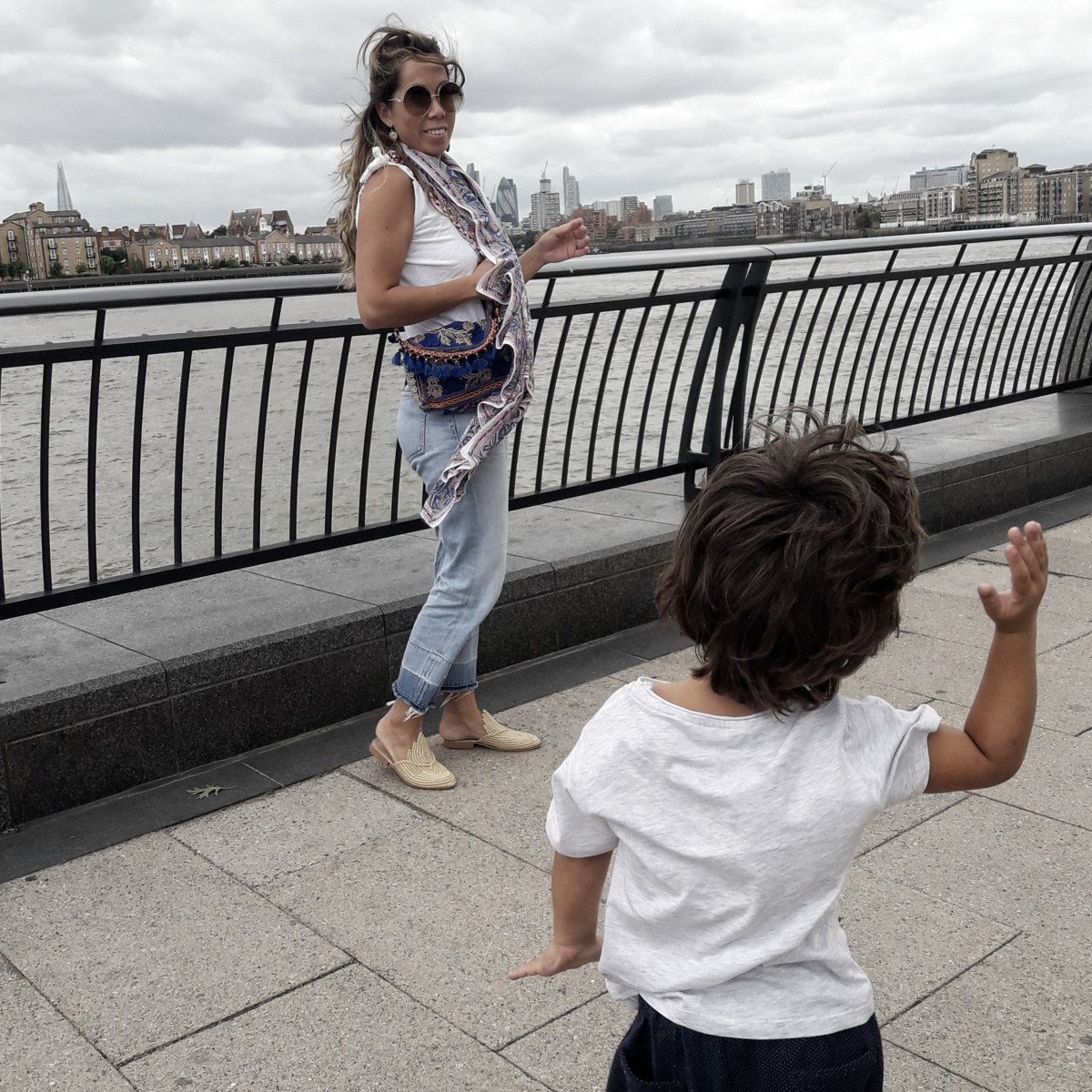 Deliriously happy with our full bellies – thank you Royal China
We visited the Royal China Canary Riverside which is not only a nice waterside setting in the summer but also a great place for kids to have a run after their dim sum endurance test. There are a few other branches across London which you can see here including the more fine dining option of Royal China Club.
This post is in association with Royal China but all opinions are my own. You can see their website www.theroyalchina.co.uk