Hip Holiday Mama In Dubai – Gemma White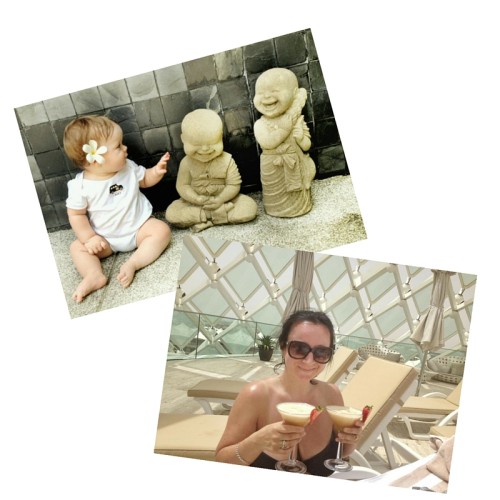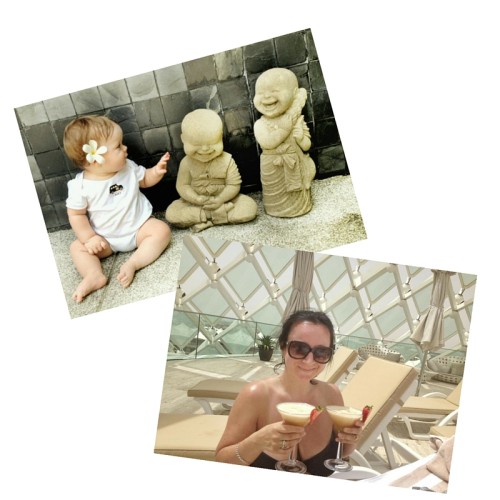 Gemma White is mum to her two boys aged 3 and 8 months.  She is the editor-in-chief of OK! Middle East and the Group Editor of OK!, Cosmpolitan Middle East and Viva magazines. She attributes being able to combine motherhood and a full-time job to having a nanny and a brilliant husband. She would like tonnes more kids.
What makes your ideal family holiday?
We like to do big family holidays at least twice a year. One of those has to be to a destination we've never been to, so discovering new places and introducing the boys to them is what makes a great family holiday for us. Knowing that I've packed things we need (I am a truly TERRIBLE packer) obviously makes things nicer and recently, having my mum come with us has made holidays even better.  We're easy-going about what to do once we get to our destination – shopping and cultural sight-seeing is basically impossible with a three-year-old – but great restaurants of an evening are a must (minus the boys).
Where is your favourite kid-friendly beach?
Admittedly, I haven't yet been back to this beach with my kids, but rest assured I definitely will. Anse Lazio in the Seychelles. It's that famous beach on Praslin you always see with amazing rock formations. The water is very clear and very shallow on the shore, so it's perfect for kids,  the rocks aren't jagged, so climbing them is a great adventure for kids. The beach is ringed by palm trees so you have plenty of shade, it is beautiful and so kid-friendly.
Bikini or swimsuit? Where do you buy your swimwear?
I do wear a bikini, although I'm not what you'd call comfortable at the beach. I will buy any bikini that fits the bigger-chested girl (meaning my bikinis tend to cost upwards of GBP8,999, as opposed to all you A and B-cuppers who can get a lovely bikini for GBP5.99 at Primark).  Drew Barrymore recently summed up my approach to the beach perfectly by saying: "I am who I am and I just don't have a bikini body" she says: "I've beaten myself up about not being a certain thing. If someone says, 'Let's go to the beach today,' my first thought is, 'F––, what am I going to wear?" Drew says she has moved onto a surf top and board shorts for her beachwear, and I may follow her.
Can you recommend a stylish holiday stay for the family?  For a truly family-friendly experience with oodles of OTT style, I would recommend Emirates Palace in Abu Dhabi.  Arabic culture is all about putting family first, so kids are welcomed across the Emirates in a way you don't get in Europe – they are not seen as a nuisance and every staff member will play with and pay attention to the kids, which instantly adds to your relaxation. The place is enormous, so exploring is good fun; it has its own private beach and marina, two pools (one for families, one adults only) and great restaurants – I can personally vouch for the seafood restaurant, Sayad and Hakkasan. The best months to come to the Emirates are November-April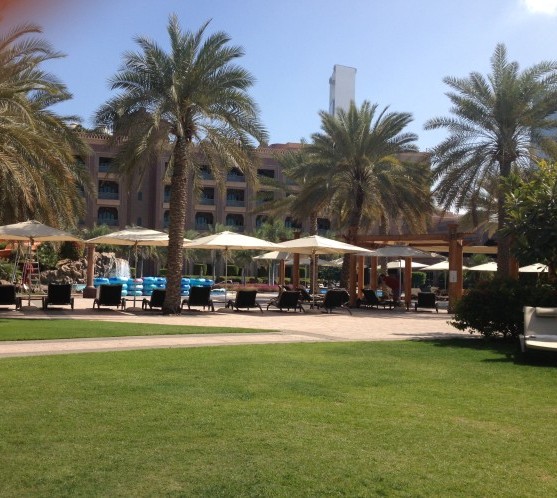 What do you like to wear on the plane? True story: A stewardess once asked me if I was pregnant as I boarded a flight. I wasn't, so I threw that empire line shirt out immediately. I do envy the current crop of gorgeous girls (Kendall, Cara, Gigi) who can make sportswear look so chic and I would love to emulate them on a flight – cuffed-bottom slim-fit sweatpants, cute Adidas hoodie, Chanel bag. On the other hand I could never do what Victoria Beckham does – heels and a tight dress? That's for First Class travel only, I feel, for when you can legitimately put on your cashmere PJs the second you board and no one calls the Daily Mail about the standards of civilisation slipping. I'm a smart jeans and top girl, with a big cosy cardigan/hoodie, and a big scarf – not a woolly one. I only ever wear flip flops as I hate having to strip off boots at security. Even when I arrive in the UK if we come home for Christmas, I will be wearing flip flops. I probably look insane.
What has been your favourite holiday to date? It's always Phuket in Thailand. I fell in love with Thailand when I went travelling there aged 23, and taking my kids there has been something I always wanted to do.  We have also bought land out there to build a family home, so our love of the country and connection to it can be passed onto our kids and their kids and beyond.
If you could take your children to one country, which would it be and why? Once they are old enough, we want to take them to South America and in particular Machu Pichu in Peru. I have always had a hankering for Peru because as a kid, I remembered that Paddington Bear was from Deepest Darkest Peru and it still sounds so genuinely 'other' on a planet that is quickly becoming smaller and smaller thanks to technology. I can definitely see us exploring South America as a family. But after watching Narcos, we'll be avoiding Colombia.
What's your one holiday beauty essential? Mascara. I think most women have good enough skin to be able to forgo foundation, and you can always pinch your cheeks to fake blush and bite your lip to add a pink tinge; but you can't instantly fake mascara (extensions require pre-prep and I am as bad at pre-prep as I am at packing) and it really makes a massive difference to pepping you up.
Where do you like to go for a 'parent escape'? We live in Dubai, which is a city that fully embraces the staycation because there are so many amazing hotels to stay at. For a parent escape, we love to go to Al Maha, out in the desert, which is a conservation reserve. You stay in static bedouin 'tents' each with their own pool, all circled around a vast watering hole. Oryx wander between the tents and at sundown you journey out to the dunes on the back of a camel to drink champagne as the sun goes down. It blew my mind the first time I went there.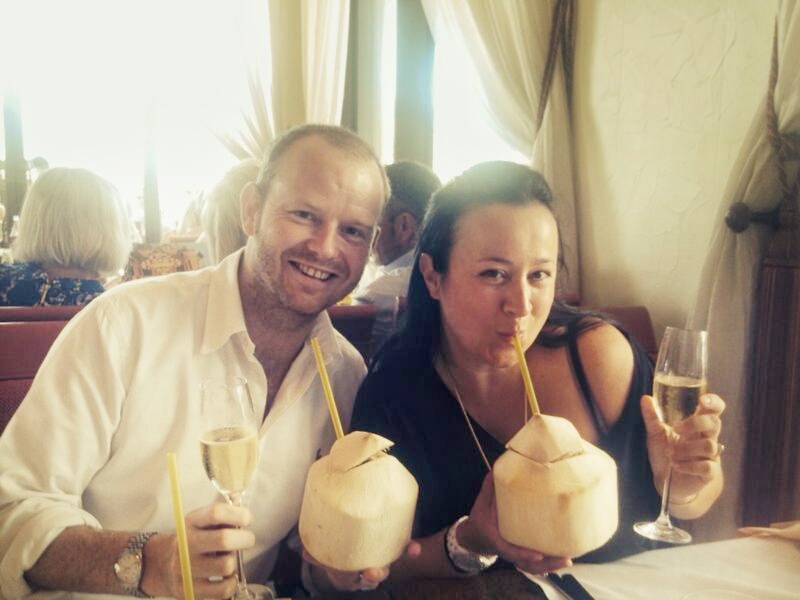 What are your must-haves for a family beach day? A beach umbrella – I have to have shade – and a huge rug upon which to put towels. I really don't like sand (yes, I know I live in a desert), so I like that additional barrier; I hate it when my towel gets damp and sandy – I'm literally clenching just thinking about it now. The boys are perfectly happy with just a bucket and spade and a football, so we don't really have fancy beach toys. A book is a long and distant beautiful dream. I think I remember what they look like. The things with pages, yeah…?
Photo By: All images copyright Gemma White and Bikinis and Bibs