Mom Jeans – Topshop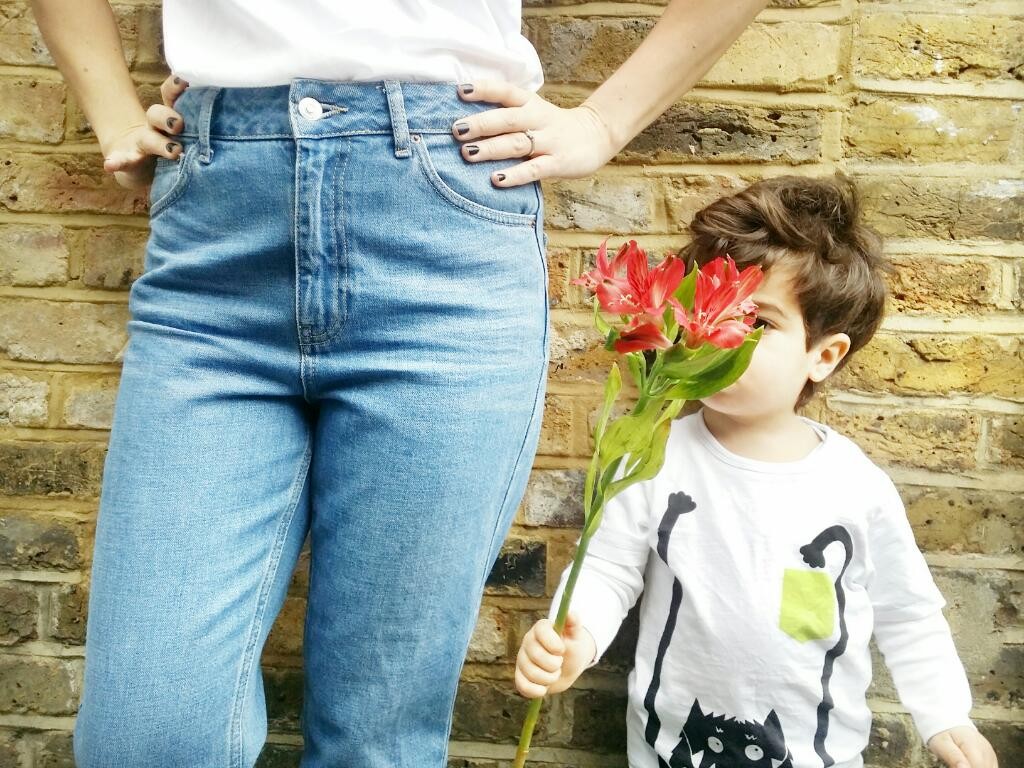 Finally!  I can bend over to clean up my darling T-Rex's crap off the floor and not give some poor unsuspecting soul an eyeful of my behind whilst doing so!  Mom Jeans are back and ladies I'm telling you – it's soooo comfy.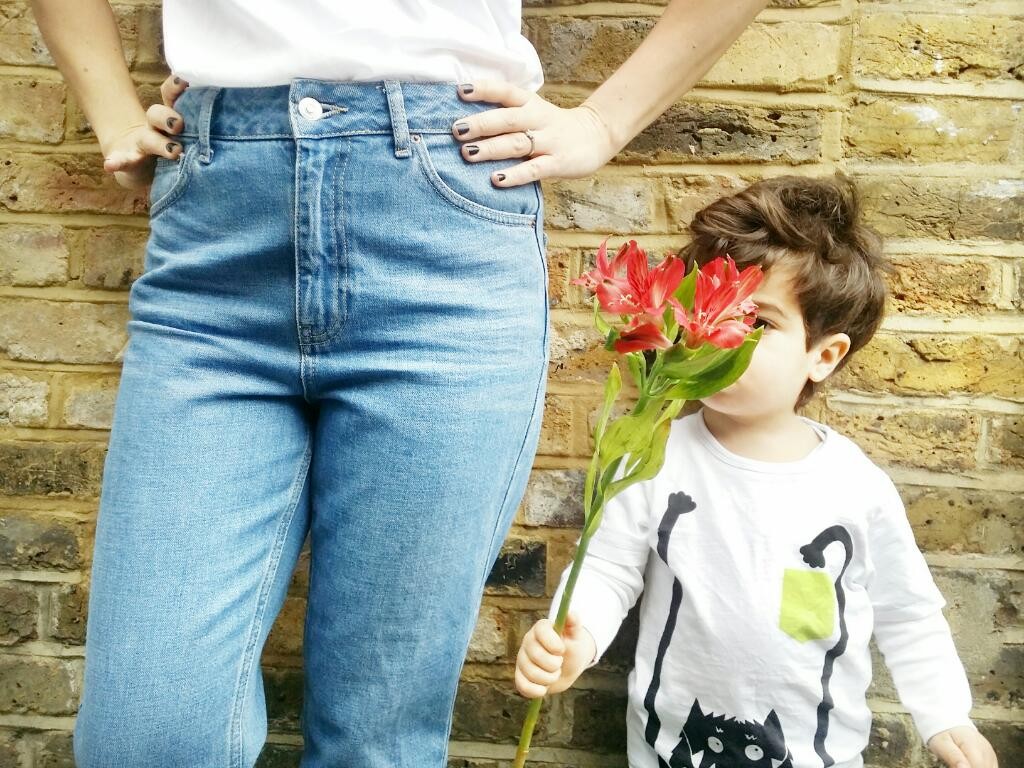 No longer do we have to pretend we are 17 year olds in our skinny jeans but instead be allowed to show off our curves and button up high above our lovely mummy tummies.  T-Rex and I are feeling the love for the Mom Jean this Valentines Day, as well as for each other:)
Mom Jeans come with and without rips and in a range of 90's inspired colours – Lilac Acid, Sun Bleach, Pretty Blue, Washed Black and Grey.  They all taper at the bottom making you look like you have tiny ankles.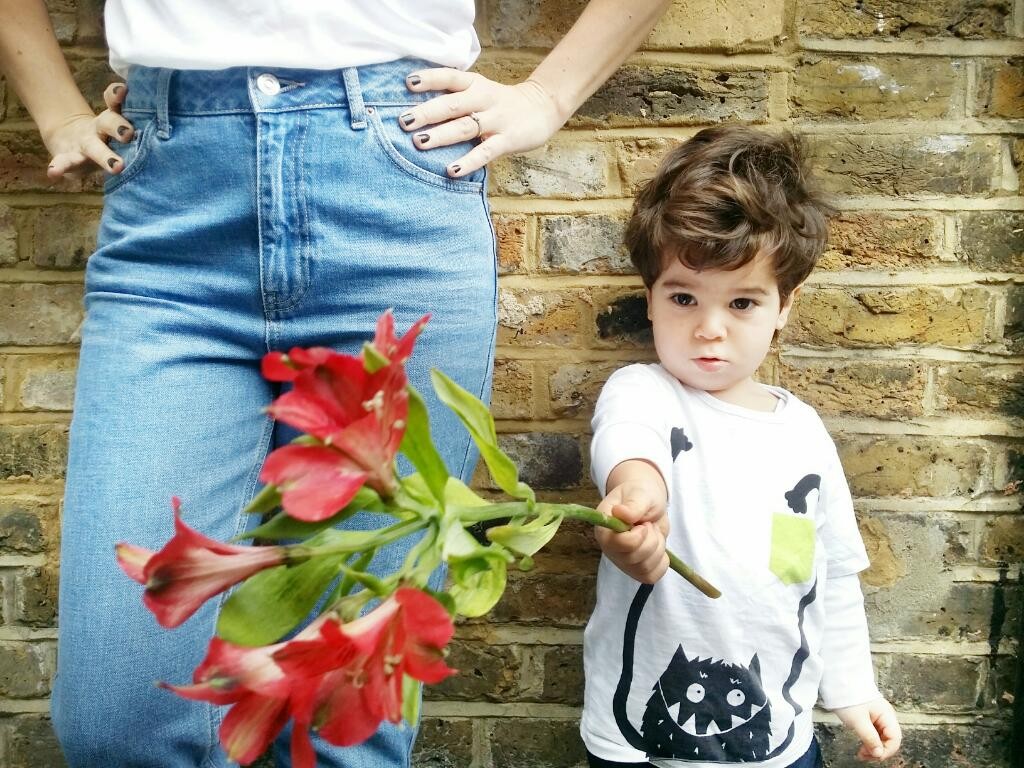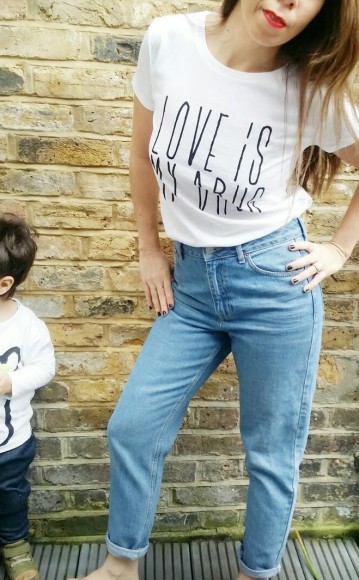 Mom Jeans in Bleach – Topshop
Love Is My Drug T-shirt – Topshop
Photo By: All images copyright Bikinis and Bibs