Hip Holiday Mama in Paris – Bethany Rich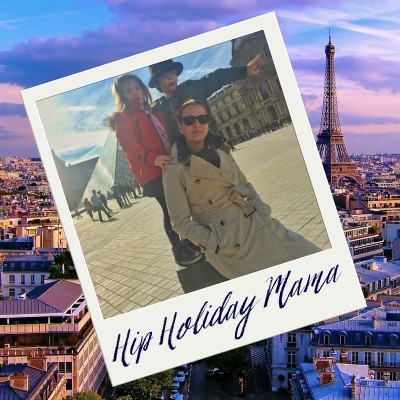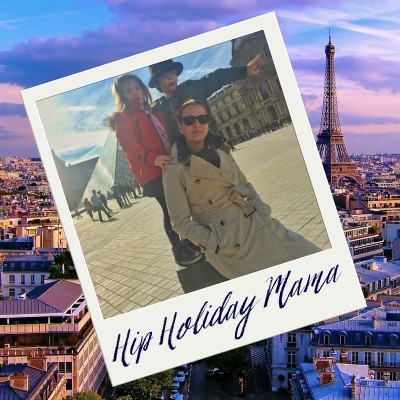 Bethany is a mum to 6yr old twins Pie and Sid and is also a
make up artist
working in fashion.  Her three favourite family holiday destinations are; Ibiza as they have lots of friends that live there and it's great fun with kids; Mykonos where some of the beaches are quiet and untouched and the food is great and Cornwall where her parents live.
What Makes Your Ideal Family Holiday?
Somewhere in the sunshine, on the beach, where the kids have room to run around or a city break with museums and playgrounds.

Where Is Your Favourite Kid-Friendly Beach? 
Marazion Beach
in Cornwall is great with kids. There are loads of amenities near by for food and ice creams but it still has kept its charm and is unspoilt. It has loads of rock pools and you can walk over to St Michael's Mount so there is lots to do what ever the weather.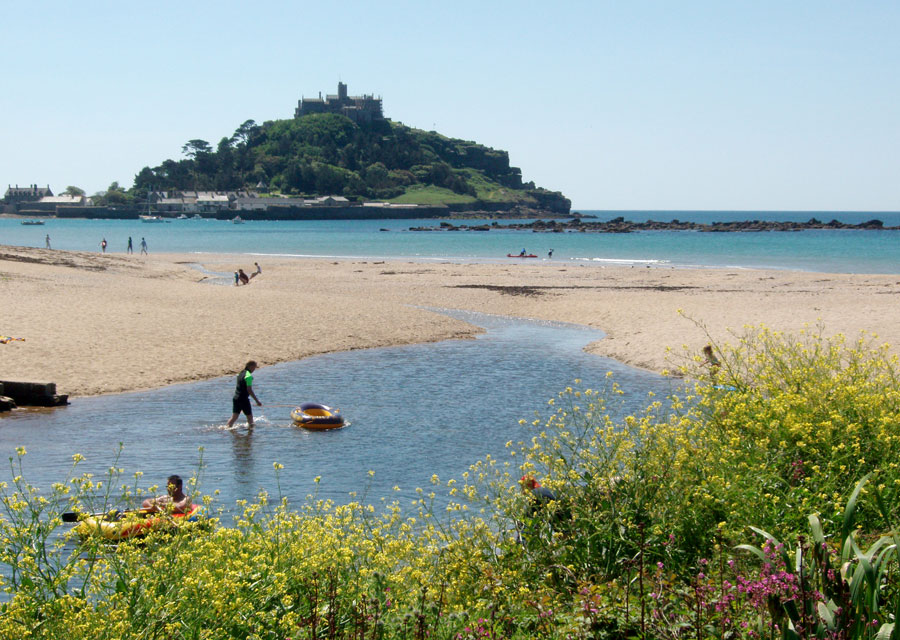 Bikini or swimsuit? Where do you buy your swimwear?
I love the
Mime Swim
bikinis as they are a great shape and in plain classic colours. I have the bright red and black ones. Swim suits are great when you want to feel a bit more stream lined! I have a great strapless black
Miracle swimsuit
which is great at holding your belly in.
Can you recommend a stylish holiday stay for the family?
We stayed in an
Airbnb apartment
in Paris with the kids and it was great. Very stylish but also child friendly. We did lots of museums alternated with some great play parks. Pie and Sid loved
The Louvre
and seeing the Mona Lisa and then rampaging in the kids park in
Le Jardin de Tuileries
where there were children from all over the world.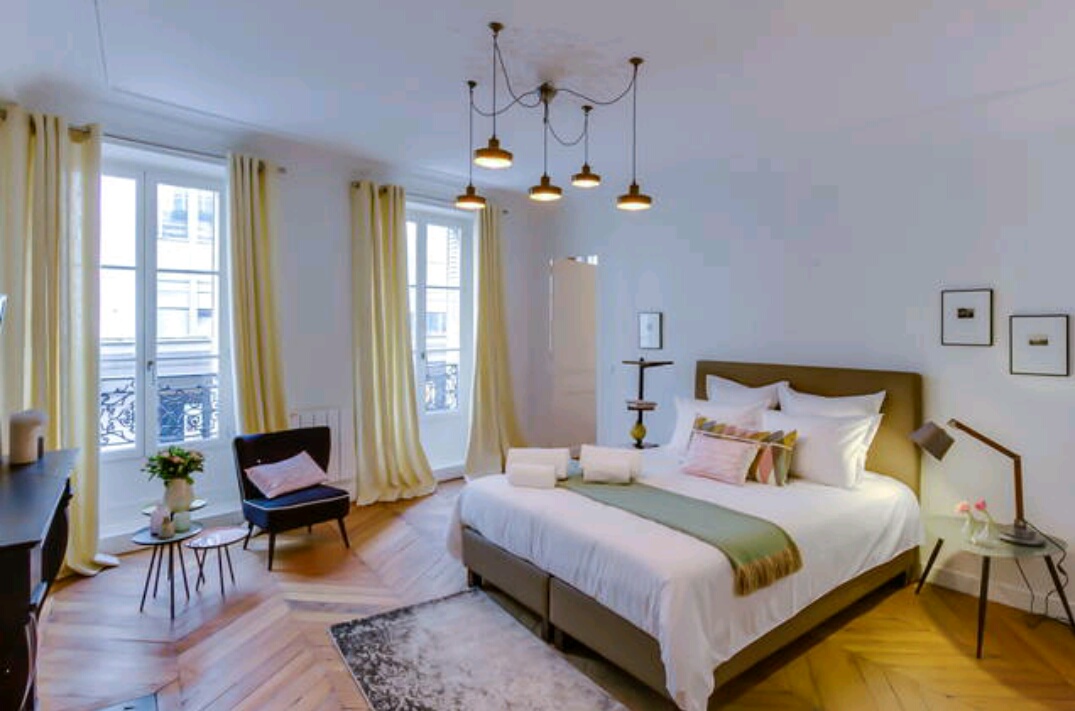 What do you like to wear on the plane?
I like to be comfy on the plane so I wear black slim fit (but not tight) trousers a T-shirt and a cashmere jumper. Socks are always a must.
What has been your favourite holiday to date?
We stayed in Ibiza last year at a great villa near St Lorenzo and very close to
La Paloma
restaurant which is lovely and great with kids. My parents joined us for a week so we had lots of fun. My mum was very excited by the Mojitos at
Macao Cafe
in Santa Gertrudis which has a really lovely play area for the kids so you can relax as they play after dinner.
If you could take your children to one country, which would it be and why?
I'd like to go back to Brazil but take the kids this time. I loved Rio and i'd like to go up to Bahia and hang out there for a while.
What's your one holiday beauty essential?
Rose hip oil for my skin every night.
Where do you like to go for a 'parent escape'?
My husband and I try and do a long weekend without the kids every year. Ibiza is fun with or without kids but without them you can stay out as late as you want. Italy is always great as the food, culture and scenery are wonderful.
What are your must-haves for a family beach day?
Water, snacks, suncream, bucket and spades and sticker books!
Photo By: Images Copyright Bikinis and Bibs and Bethany Rich. Marazion Beach image copyright Cornwall Beach Guide. Accommodation image copyright Airbnb