A Family Beach House In Weligama, Sri Lanka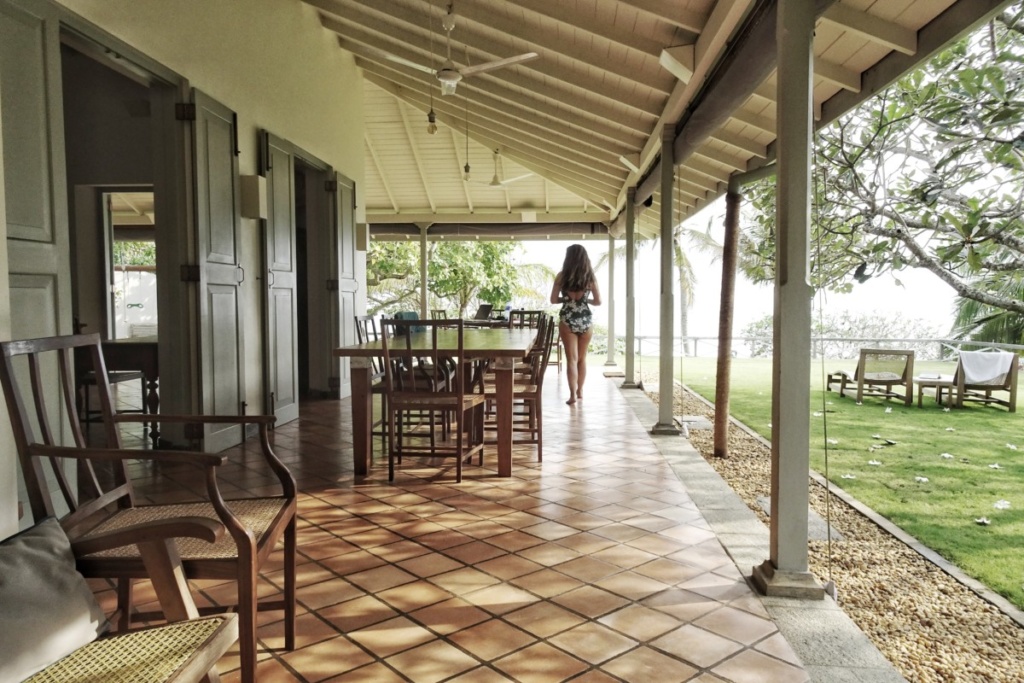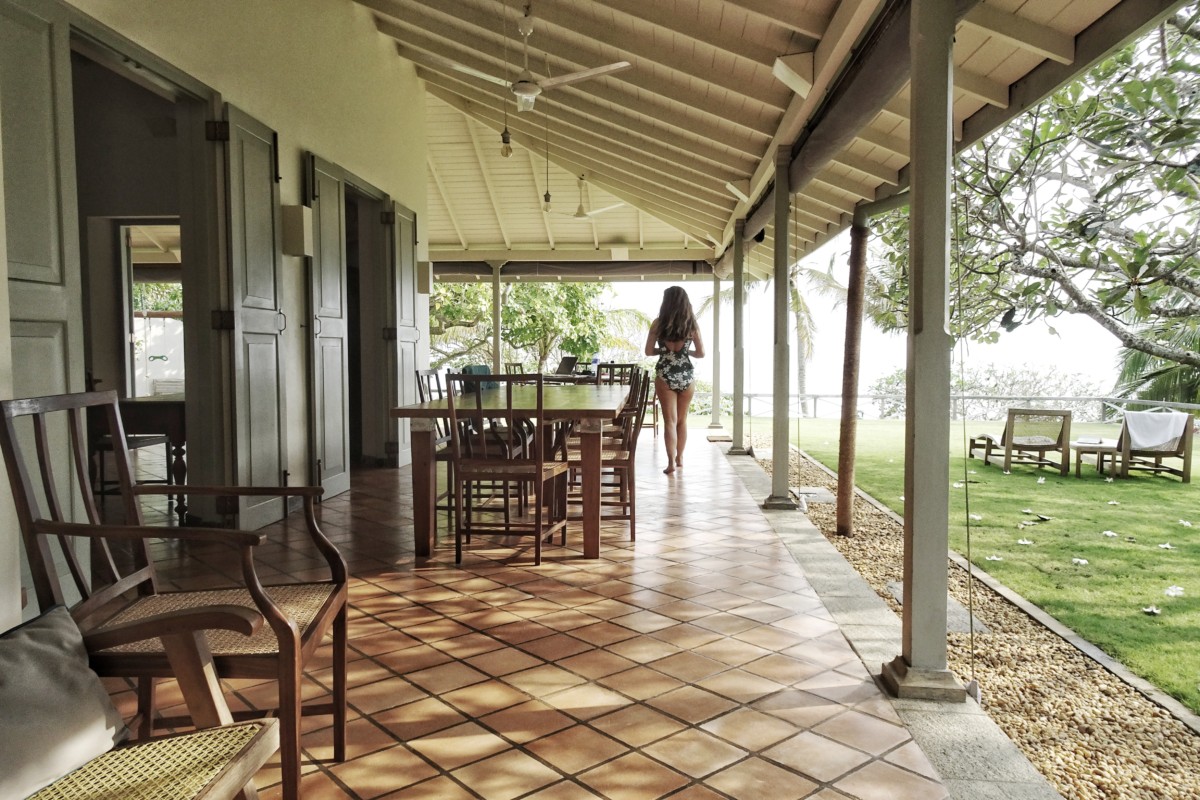 Our beach house in Sri Lanka was the second of our stays with Villas in Sri Lanka (the first was at Claughton House). It was near the famous Weligama Bay, in a beautiful beach bungalow called Suriyawatta. This property couldn't be more perfect for a large family or family groups that want to share. I loved the way it felt like a real family home with a large wrap around garden and swings for children to play on.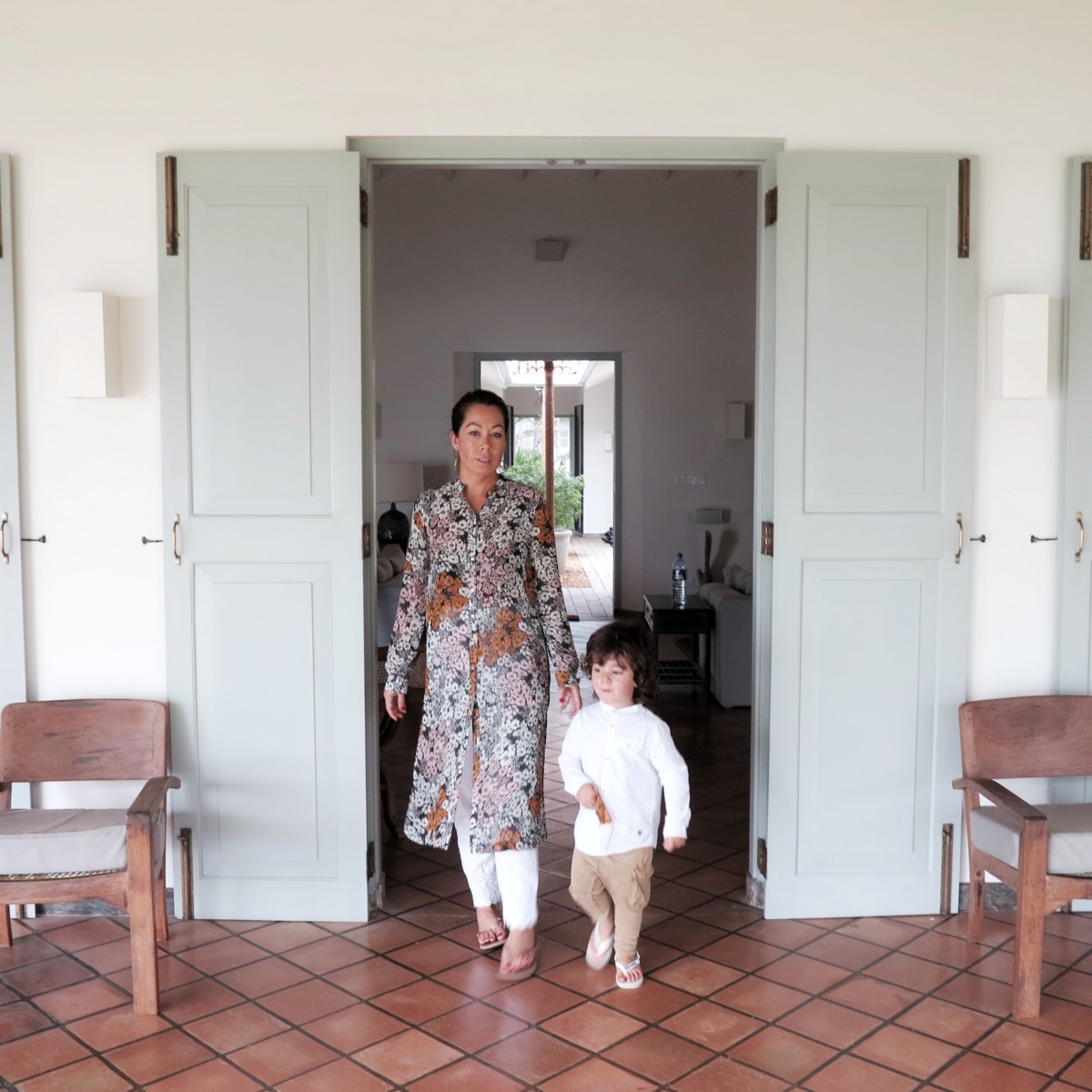 The Villa is tucked away on a neighbourhood street just a short drive to Weligama Bay (2 minutes). Like many of Villa in Sri Lanka's properties, it is perched on the edge of a small beach which is a little rough for swimming but beautiful to look at, especially from the infinity pool. Experienced surfing families will love the left hand break between December and April.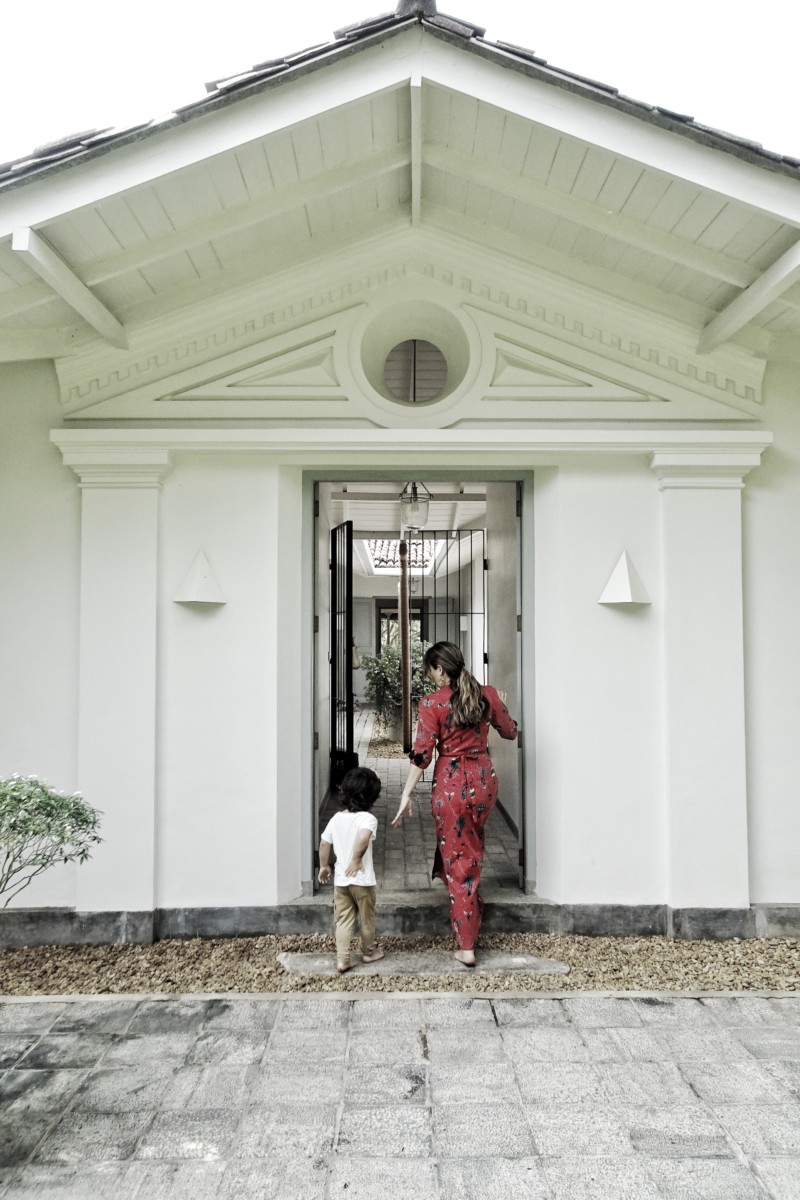 The Design of the home is built around a long open air corridor which leads to five spacious bedrooms, each with huge ensuite bathrooms. If you have small children, an extra bed or cot can be put up in your room. The interiors at Suriyawatta are simple, contemporary Sri Lanka style with four poster beds, large pieces of canvas art and traditional Sri Lankan block print throws and cushions everywhere.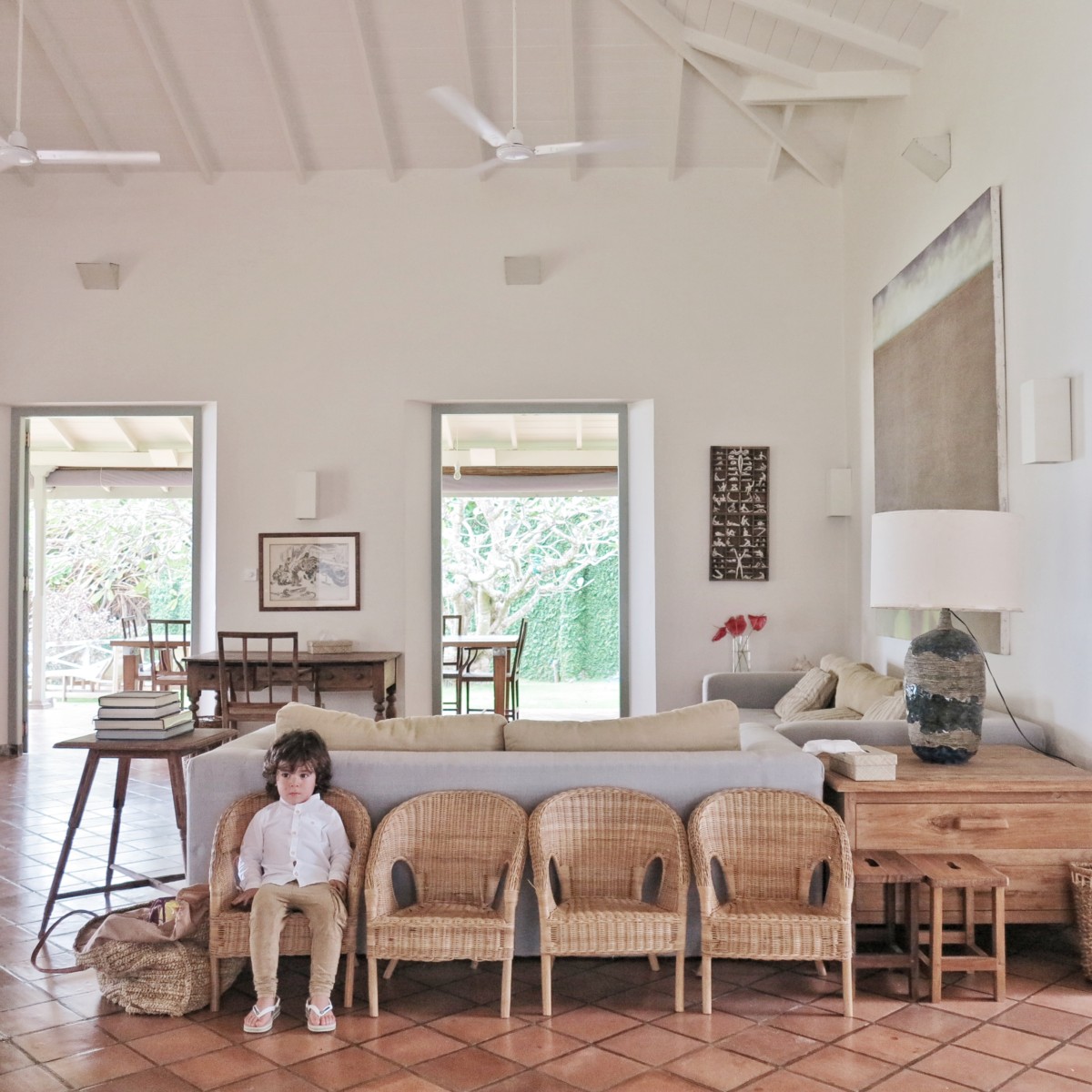 Sharing The Villa with one or two other families for a week, would be a more than comfortable stay without breaking the bank. The amount of space available in the home and its grounds mean that there are spots for everyone to relax totally on their own.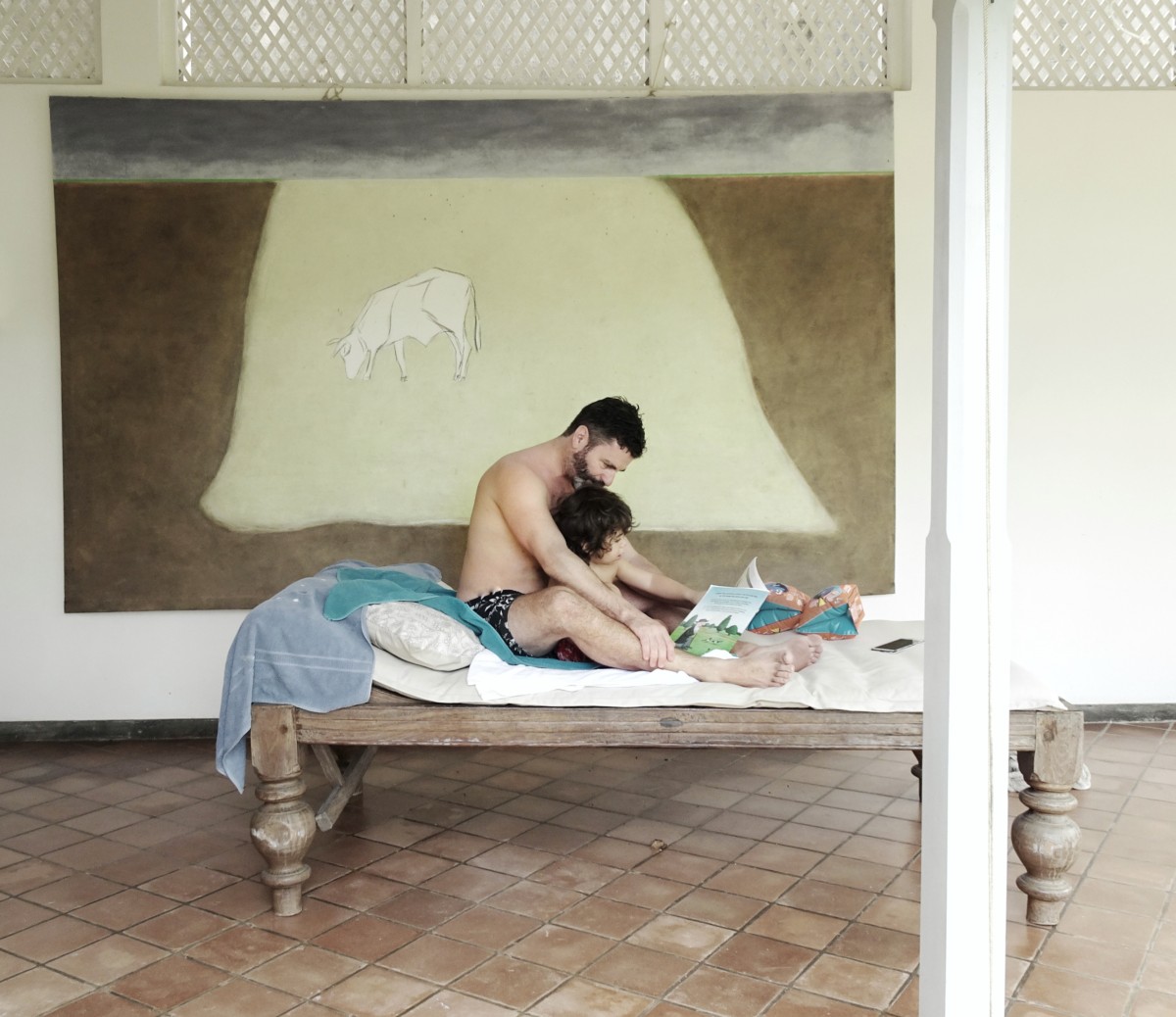 Their Spot…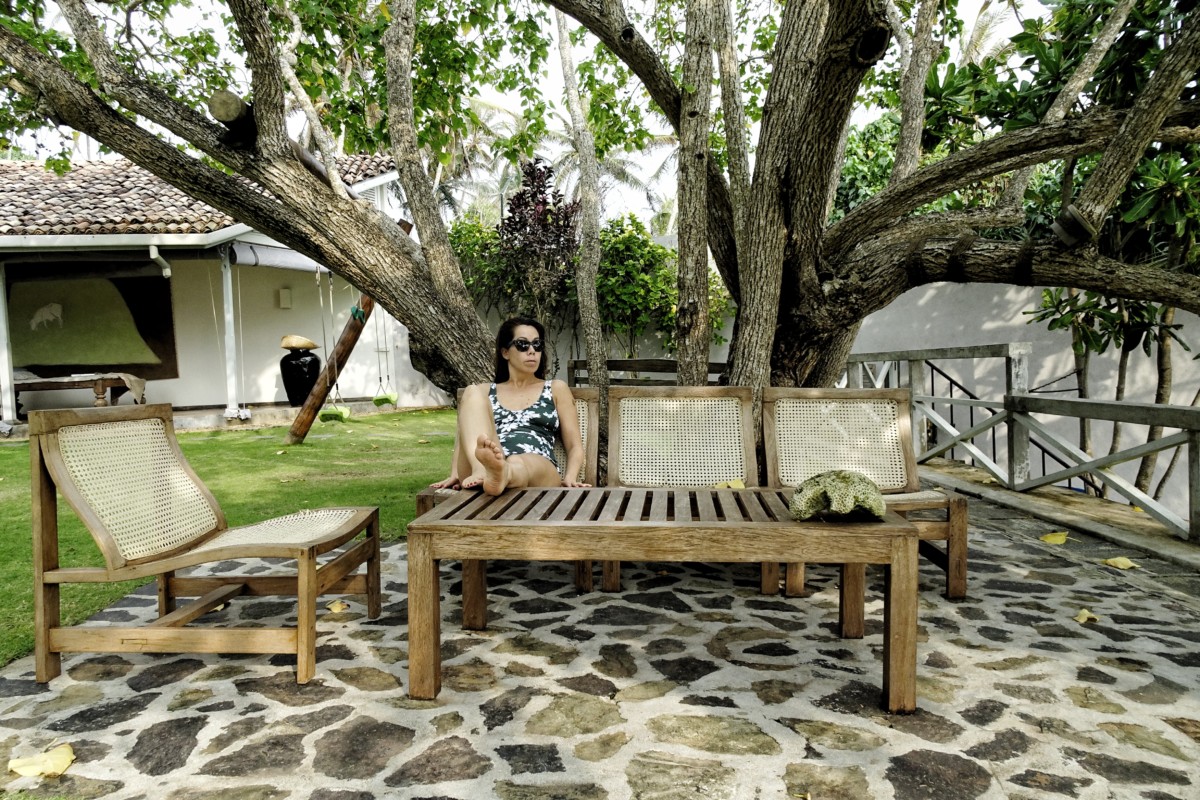 My Spot…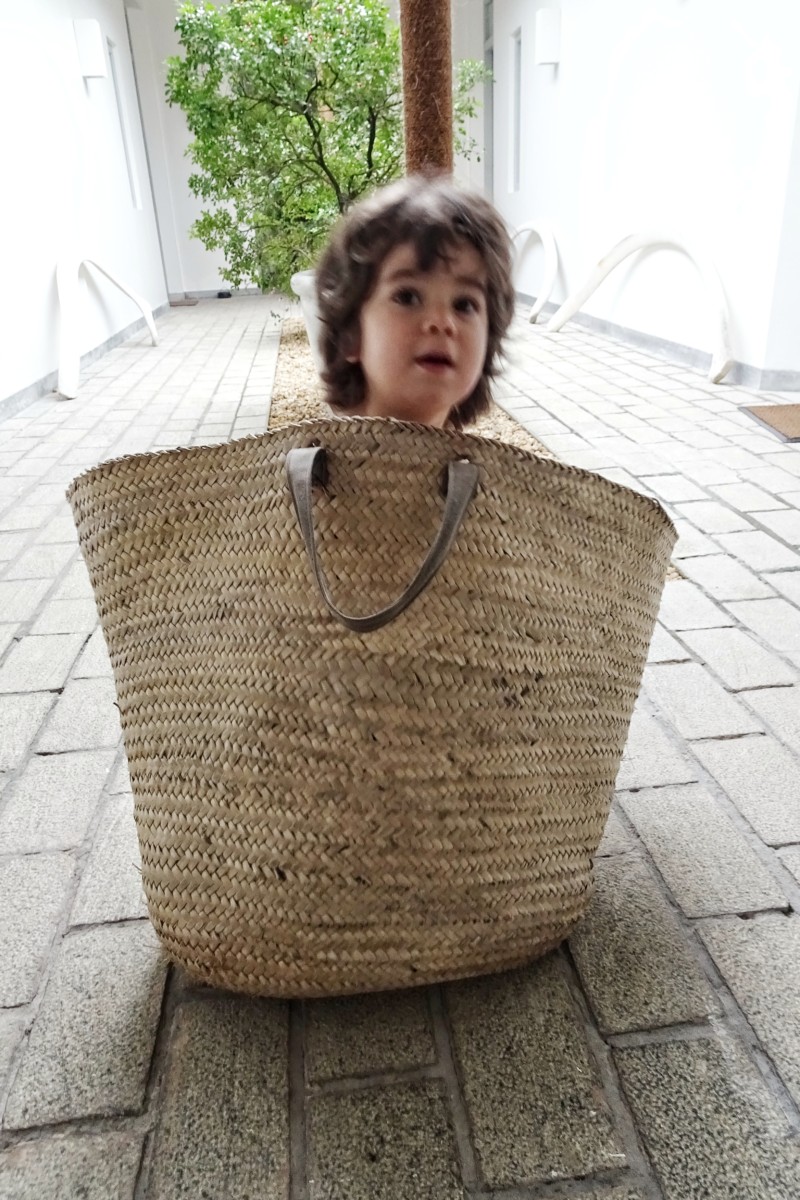 His spot…
We were also very well looked after by the kind house staff and cook who made us the most delicious food including, one night, a huge Sri Lankan fried fish and the most colourful breakfast platters. Rex was made early dinners so that we could put him to bed and enjoy peaceful eating whilst listening to the ocean…it's true parents – it was simple but idyllic!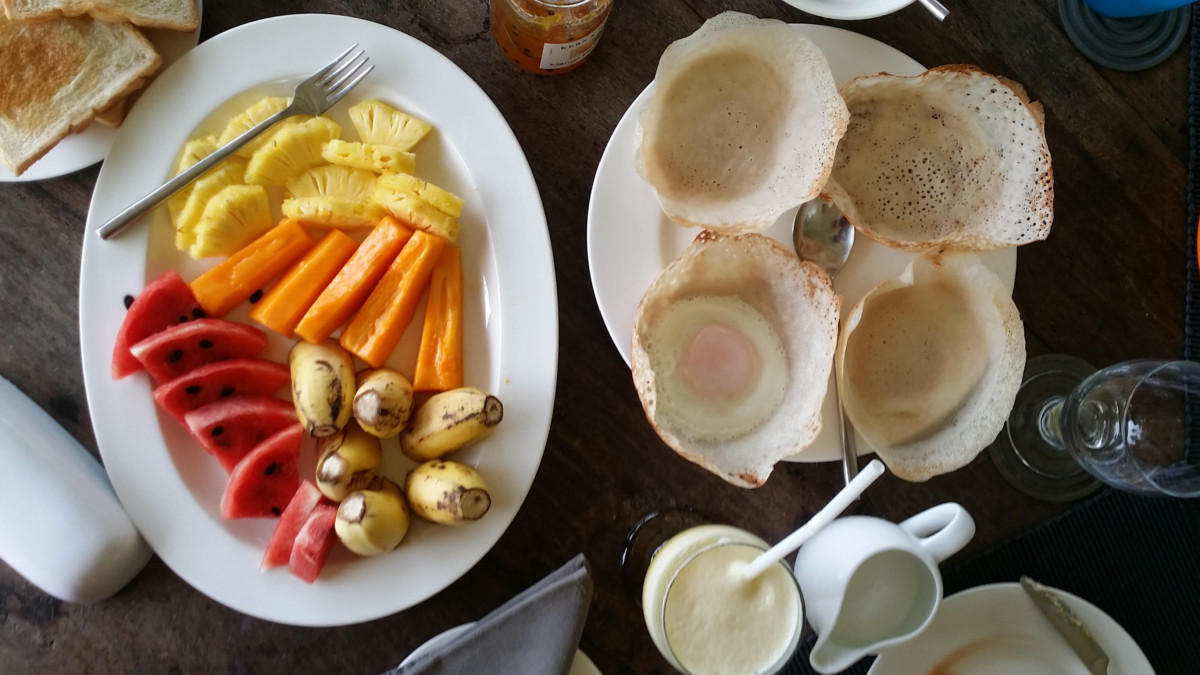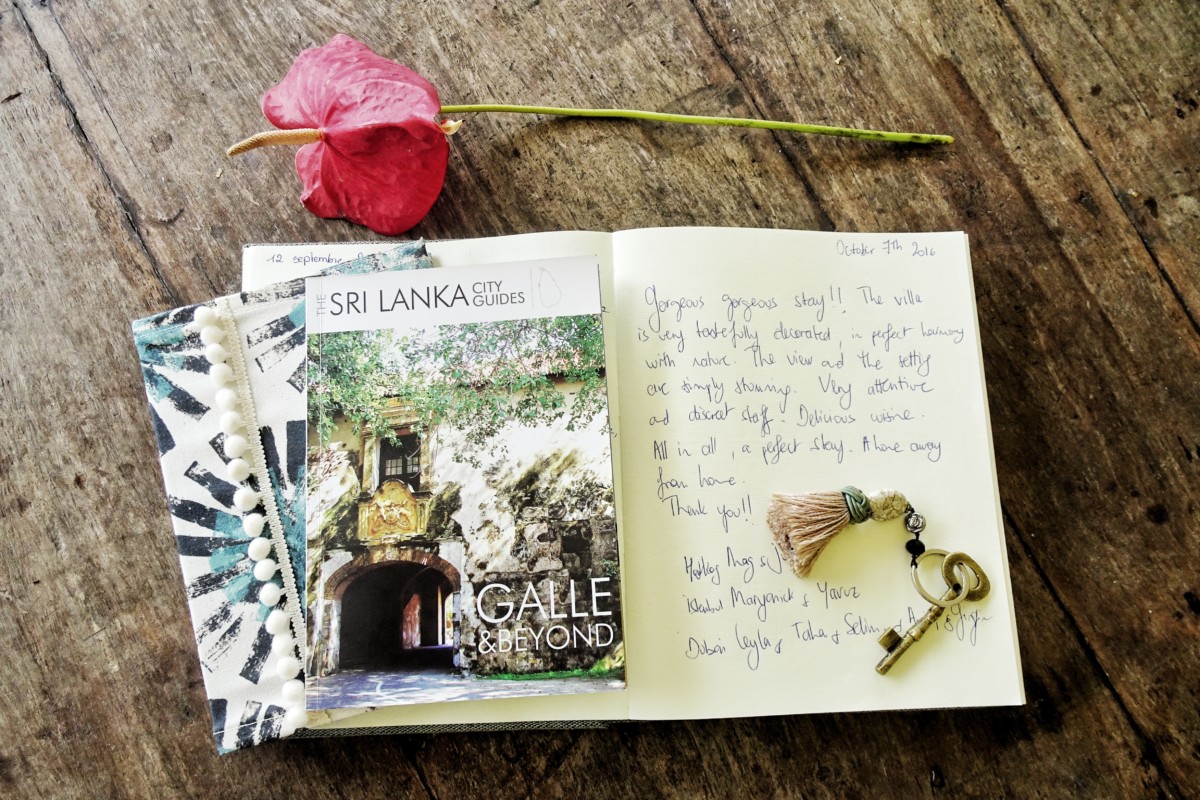 Weligama Means 'Sandy Village' and is home to one of Sri Lanka's most famous beaches. It is still a little wavy for very small children but it is perfect for older kids who love little waves or want to learn to surf. We opted out of a beach day at Weligama and instead decided to enjoy the convenience of the peaceful pool, club sandwiches made by our cook and the swings at the villa.
Parents Will Love Suriyawatta for the large amount of space and the fact that everything is on one level due to it being an open plan bungalow. The convenience of having house staff to look after you is such a luxury and to have delicious meals prepared for you every day is something I found hard to leave behind. The swings, the table tennis, the large garden, the beautiful infinity pool all kept Rex amused throughout the day and meant we could relax with him in sight. As with all self catering that has outdoor space, we could put Rex down for an afternoon nap whilst we had an hour or two to ourselves by the pool or lounging on one of the daybeds in the garden.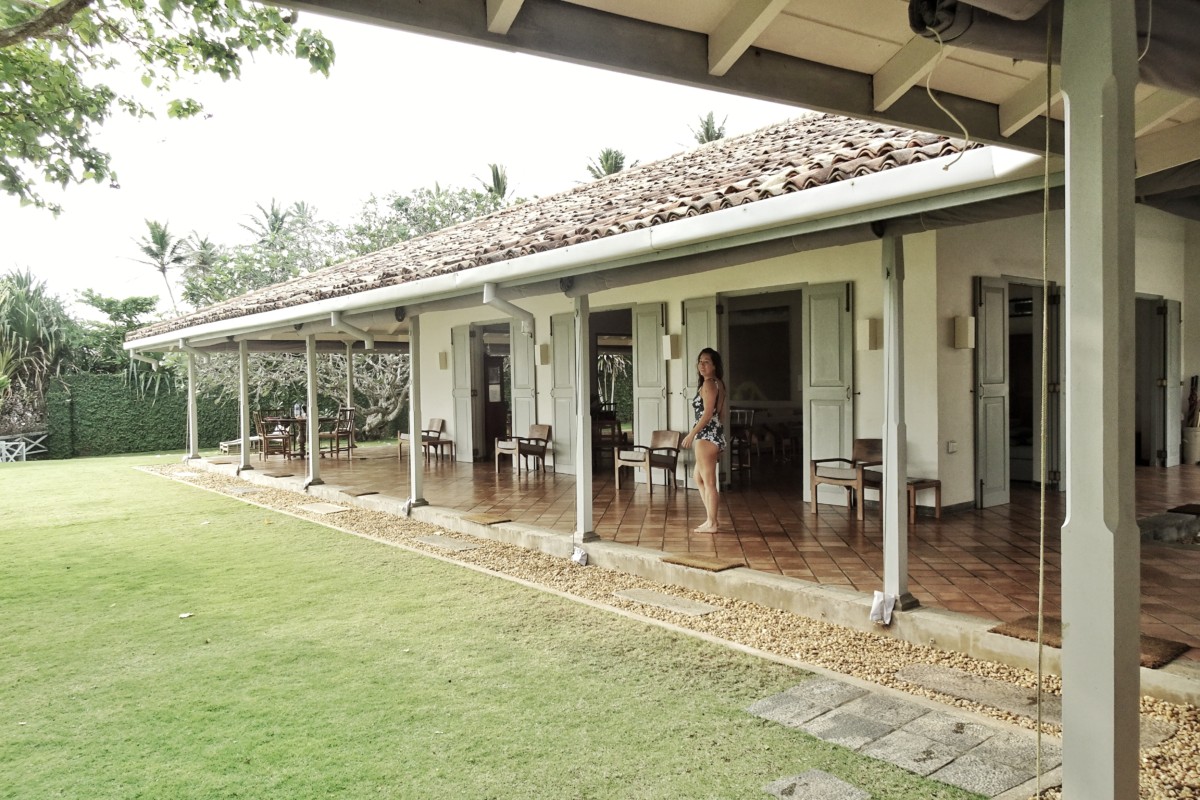 Need to Know:
Getting there: We flew London-Dubai (transit 2 hours) then Dubai-Sri Lanka (total of 12 hours inc. transit)
Car transfer time from Bandaranaike International Airport (Colombo) to Suriyawatta is approx 2.5 hrs
Villas in Sri Lanka organise transfers from airport to villa at an extra cost. You can transfer by car or plane
Food and alcohol when staying at the villa are at an extra cost (but the food is amazing and well worth it)
Suriyawatta Villa is ideally located 4o mins drive from the historic fort city of Galle and also right next to the entrance to where seasonal whale watching tours take place.
There are no seasons in Sri Lanka. We visited mid-October and it was mainly sunny with the odd thunderstorm
If you'd like to book Suriyawatta for a minimum of four nights you can use my booking code BB20 to receive two bottles of Prosecco (valid on all bookings up until November 30 2017. T&Cs apply).
This post was written in association with Villas In Sri Lanka who kindly hosted us for two nights at Suriyawatta Villa.