Hip Holiday 'Expat' Mama – Lisa Webb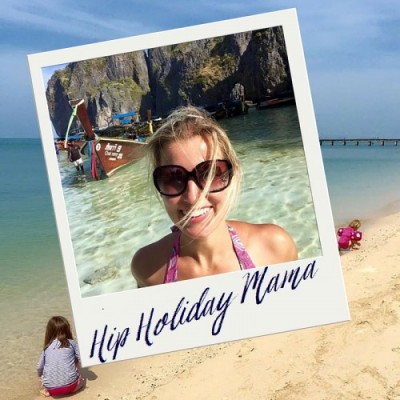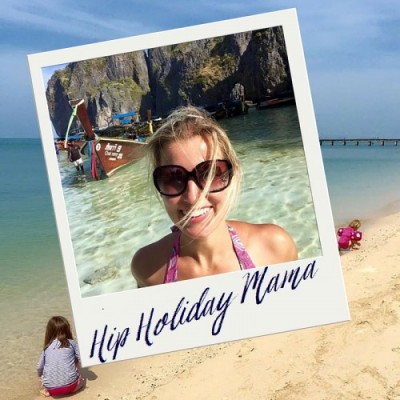 Lisa is mum to two daughters and currently living as an expat in Indonesia.  She is author of the bestselling children's book series, The Kids Who Travel The World. Having travelled to 46 countries, she hopes her books will encourage families to grab their passports and explore the globe. She's also used her vast expat experience to publish a new book, Once Upon an Expat, due to be released in June 2016. You can read about Lisa's expat life and travels with her family on her blog Canadian Expat Mom.
What makes your ideal family holiday?
The perfect combination of relaxation and adventure. With kids, too much relaxation equals boredom, and too much adventure means exhaustion. I love being at a beach, with a unique and interesting city nearby so we can mix things up-then everybody wins!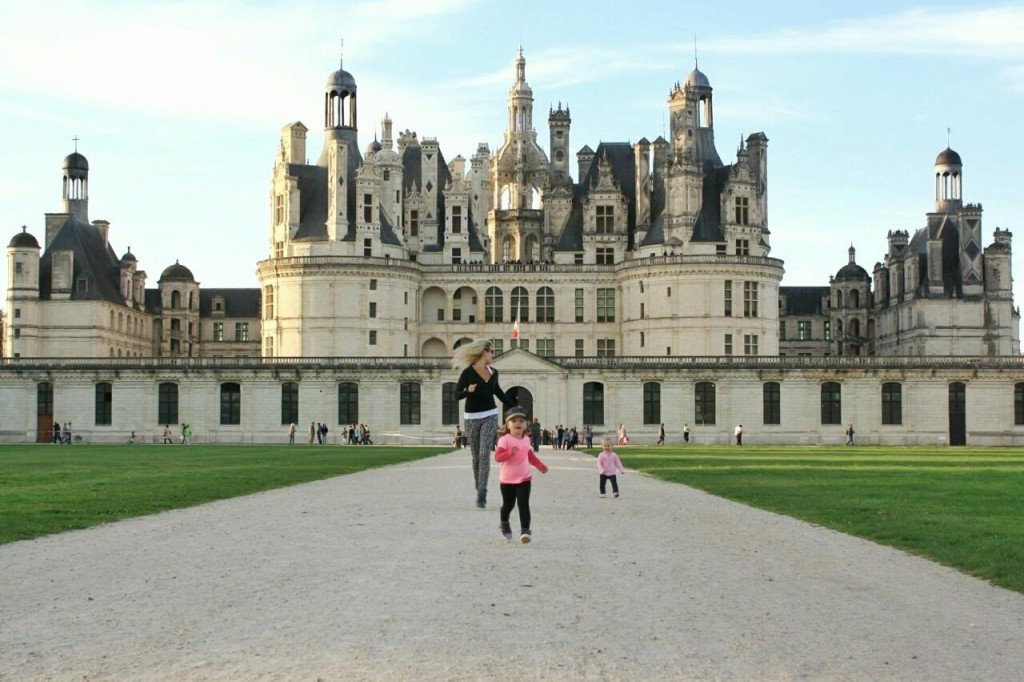 Where is your favourite kid-friendly beach?
I love Italy as a whole for being family friendly; they love kids there. My favourite beach in Italy is Villasimius in Sardinia. The water is gorgeous, clear, and there are barely any waves, making it ideal for babies to splash around without getting tackled by the sea. Also Cadiz, on the very tip of Southern Spain was pretty magical.
Bikini or swimsuit? Where do you buy your swimwear
Always bikini, even if I am enormously pregnant! I'm not fussy about where I buy them, but if I find myself at an end of season sale, I can never leave with just one.
Can you recommend a stylish holiday stay for the family?
I once wrote a piece on The Ritz in London, that landed us an amazing stay in the most beautiful suite I have ever laid eyes on. There was tons of space and it was by far the most stylish place we've ever stayed. If your pocketbook permits, it's a must-do to add to your bucket list!
What do you like to wear on the plane?
You can take the girl out of Canada, but you can't take Canada out of the girl: I always wear Lululemon activewear on long haul flights because it's so comfortable. If it's a short flight I usually just wear whatever I have on for the day, but I tend to dress a little warmer because I hate being cold on planes.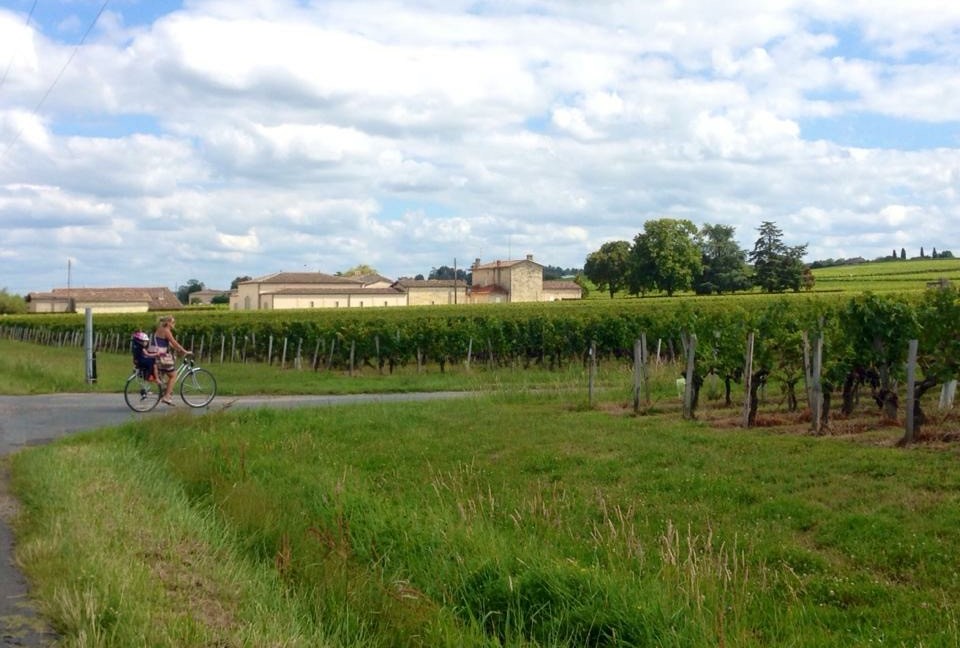 What has been your favourite holiday to date?
I really enjoyed our last trip to Thailand. Even though Koh Phi Phi is known for being a party island, we found a beautiful hotel with a gorgeous beach that was family friendly and it didn't have a 'partier' in sight. It was perfect.I also love the trips we took as a family to the Christmas Markets in Germany. We all loved the festivities and the food.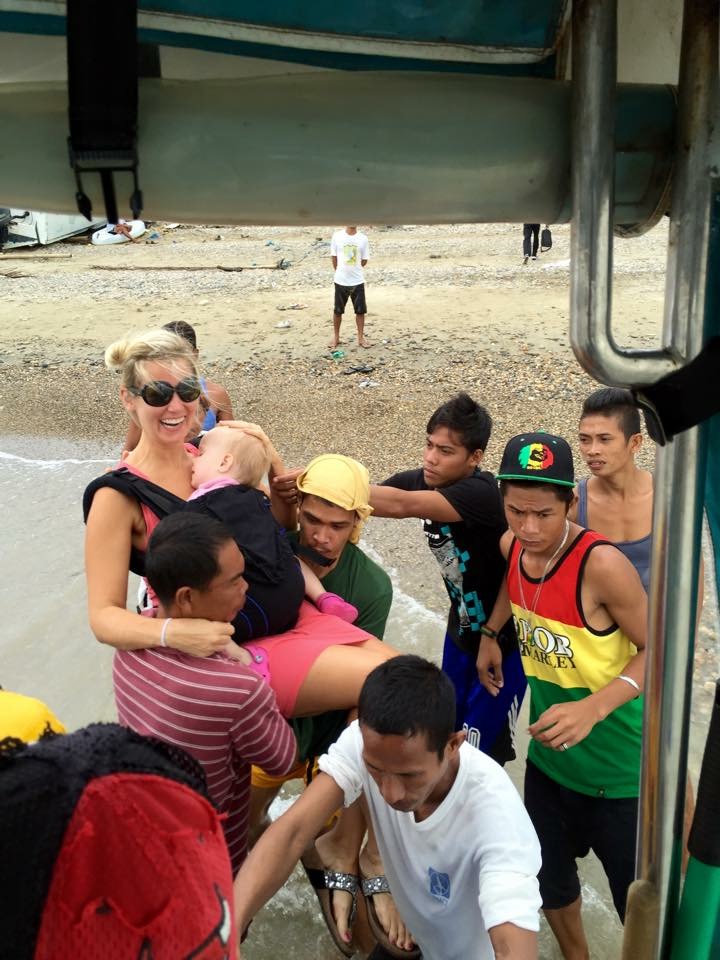 If you could take your children to one country, which would it be and why?
I would love to bring my kids on an African Safari. My youngest is still a bit small right now, but I think in a couple of years they would both love seeing the animals of the African jungle. It would be an adventure that wouldn't be quickly forgotten!
What's your one holiday beauty essential?
Lipstick. I think I'm a little bit addicted actually. Even if I'm not using it for the make-up factor, I use it like lip balm. I pretty much never leave home without it.
Where do you like to go for a 'parent escape'?
As an expat family we haven't had the chance for many of those because we don't have family close by to watch the kids.  We always travel as a family. However, we did get a chance to sneak away to Paris last year while my parents were visiting, just my husband and I, and it was heavenly!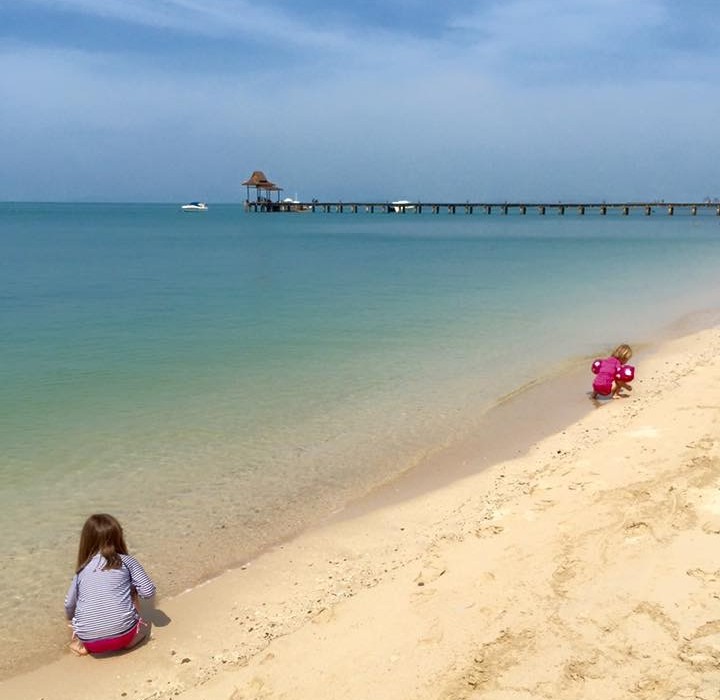 What are your must-haves for a family beach day?
Sunscreen. Nobody is happy with a sunburn. Other than that as long as there's sand and sun, we can have fun. Of course beach toys are ideal for the kids, but sometimes when you're travelling and tight on space you have to improvise. Someone serving cold drinks not far away is always a bonus too!
Photo By: All Images copyright Bikinis and Bibs and Lisa Webb