Salt Resort Wear – A Sunny Retreat In South Kensington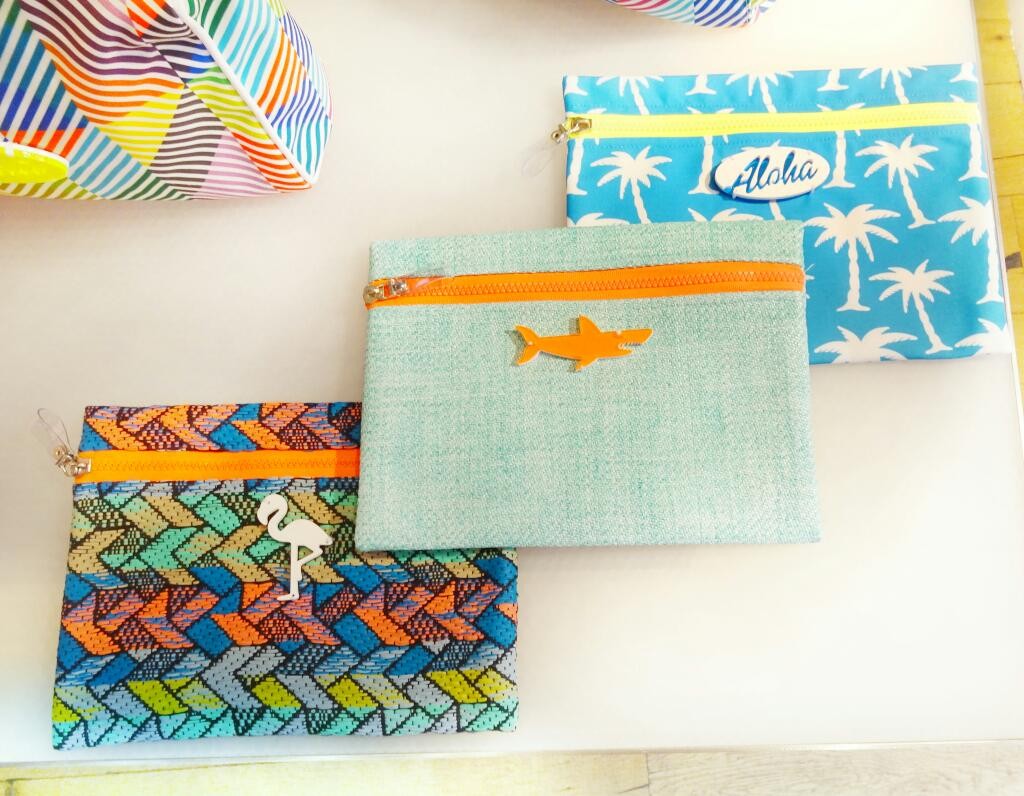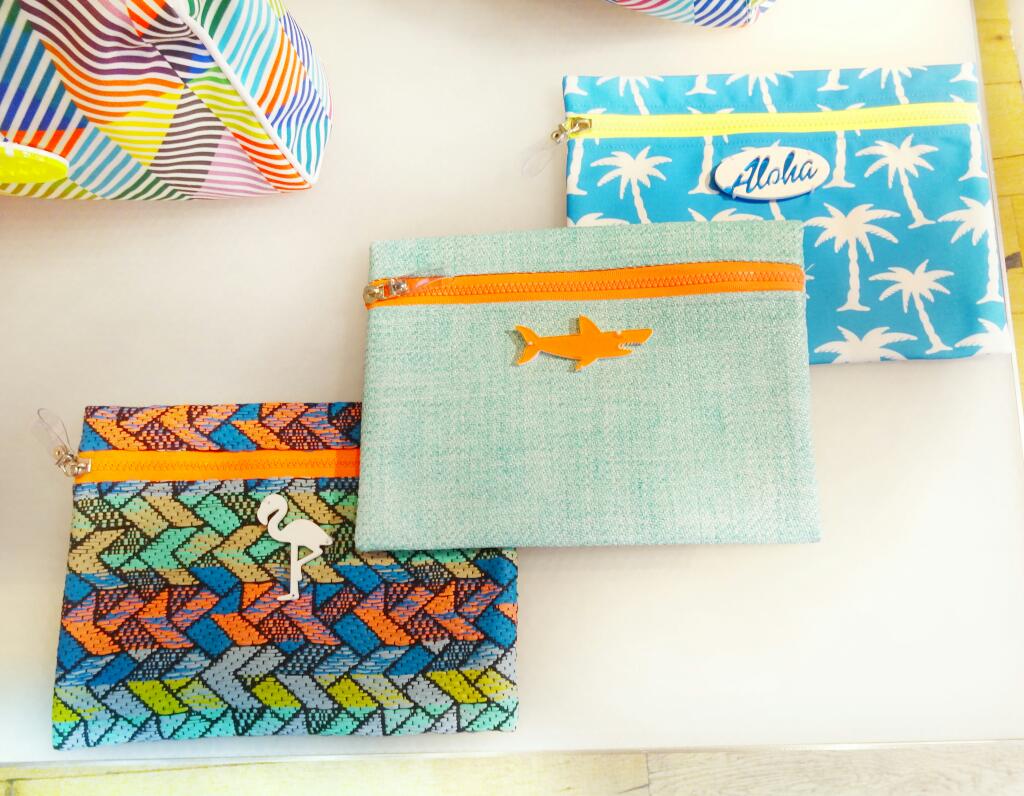 Ugh! London's rain on Wednesday was awful!  It probably wasn't part of the plan for Salt Resort Wear's beach style event but I actually think it was a genius stroke of luck – never have I felt happier to immerse myself in a closet full of beautifully designed summer clothes and accessories, while it miserably pelted it down outside.  The boutique also played host to three beach inspired designers behind the labels of Juliet Dunn, Koku and Yosuzi.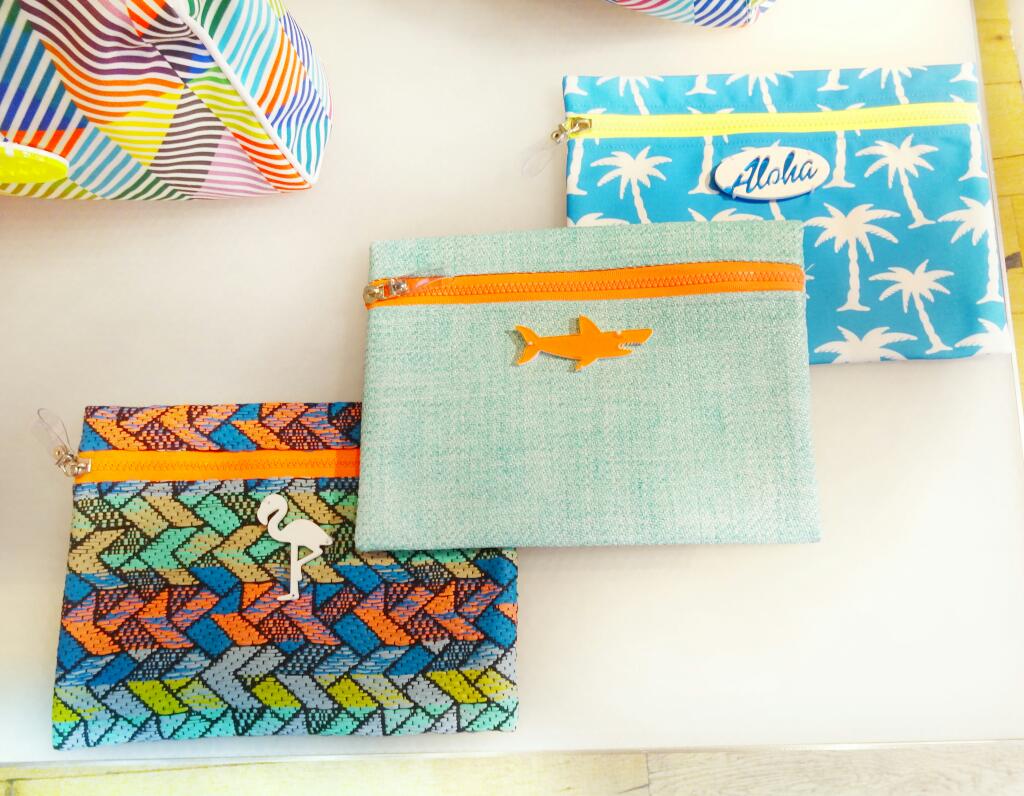 These bags by Koku have a waterproof lining so are really handy for keeping everything sand free and dry. Maria and Ilena are the Greek sibling designers behind the brand.  You can tell each bag has been created with care and attention to detail. Unique fabrics, prints and these cute plexiglass flamingos and sharks all hand sewn on.  Keeping to their Greek superstitions they even pop a traditional evil eye sticker on every purchase to keep everyone safe.  If, like me, you love putting a bag in a bag then this whole collection will sort us out nicely.
The white shirt kaftan above is by Juliet Dunn whose collection of kaftans and beach summer dresses are made for smart bohemians.  Each hand embroidered cotton or silk piece is made in India and come in the most beautiful colour combinations or colonial white.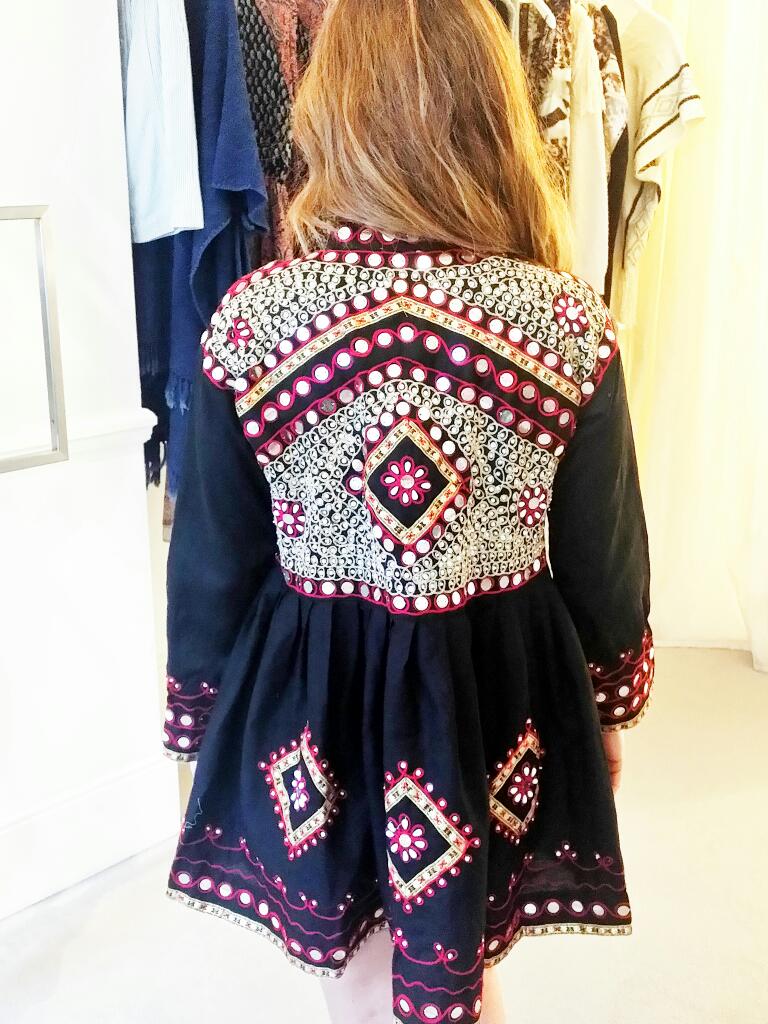 How stunning is this vintage coat?  You know when you put something on and you feel really good in it…that's what this coat does.
The swimsuit shot…eeek! I'm warming up for summer.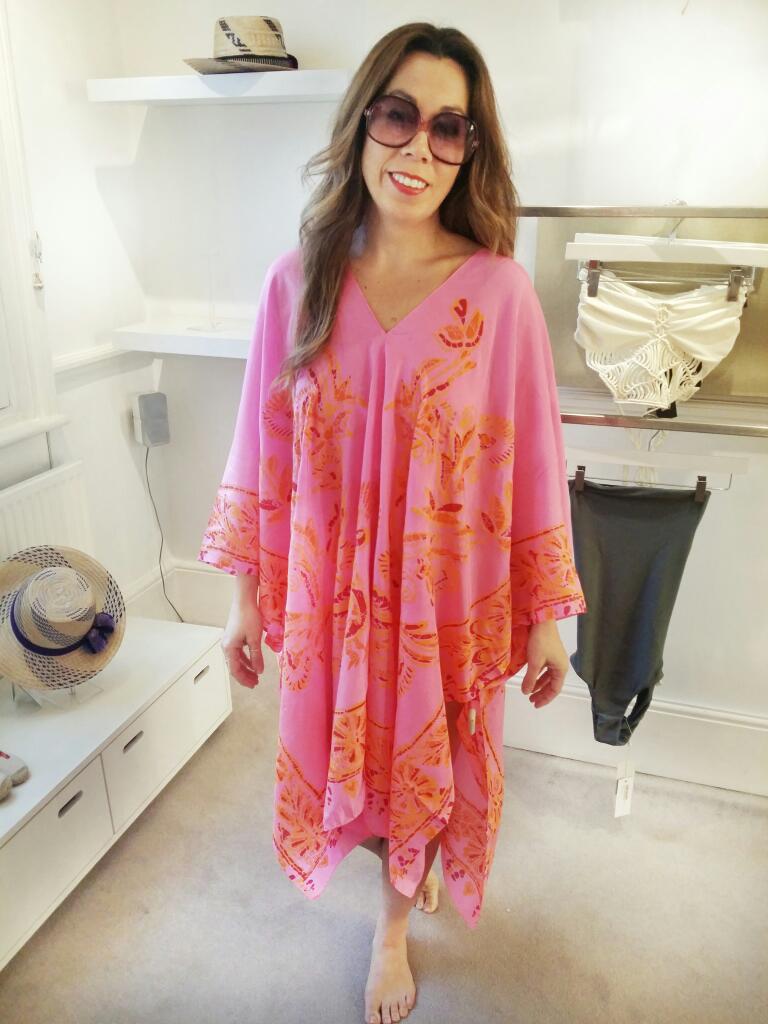 This pink kaftan by Juliet Dunn was the first thing I tried on and it totally lifted my spirits after walking around in that grey day.  Since having T-Rex I have become a massive kaftan fan.  Not only do they cover all the lumps and bumps, they are really cool and easy to wear and they also look smart but in a boho way so you don't need to feel like an old hag when stood next to the bikini clad 19 year old at the beach bar.
These beautiful 'Woma' hats are custom made by Venezuelan designer, Yosuzi.  She and her mum wanted to re-connect with their family's native American heritage and so took to the Guajiro Desert where they forged relationships with the tribes and local craftsmen who make these hats.  Each hat has a different weave pattern and pom pom bands which can be swapped.  Nothing else to say except, goodbye Panama…hello Woma.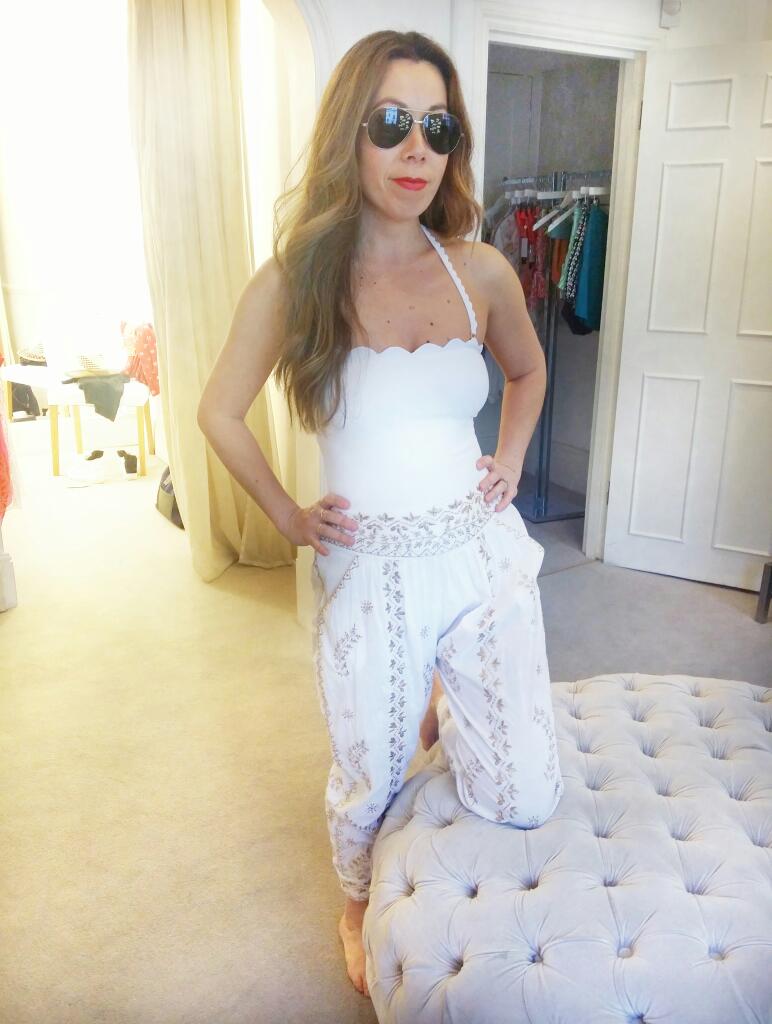 These white and gold embroidered beach pants by Juliet Dunn are literally everything I love in a summer trouser. They were so comfy and really flattering on the hips and legs because they have a tapered ankle.  Also, white and gold in the summer is one of my favourites – looks so nice with a tan.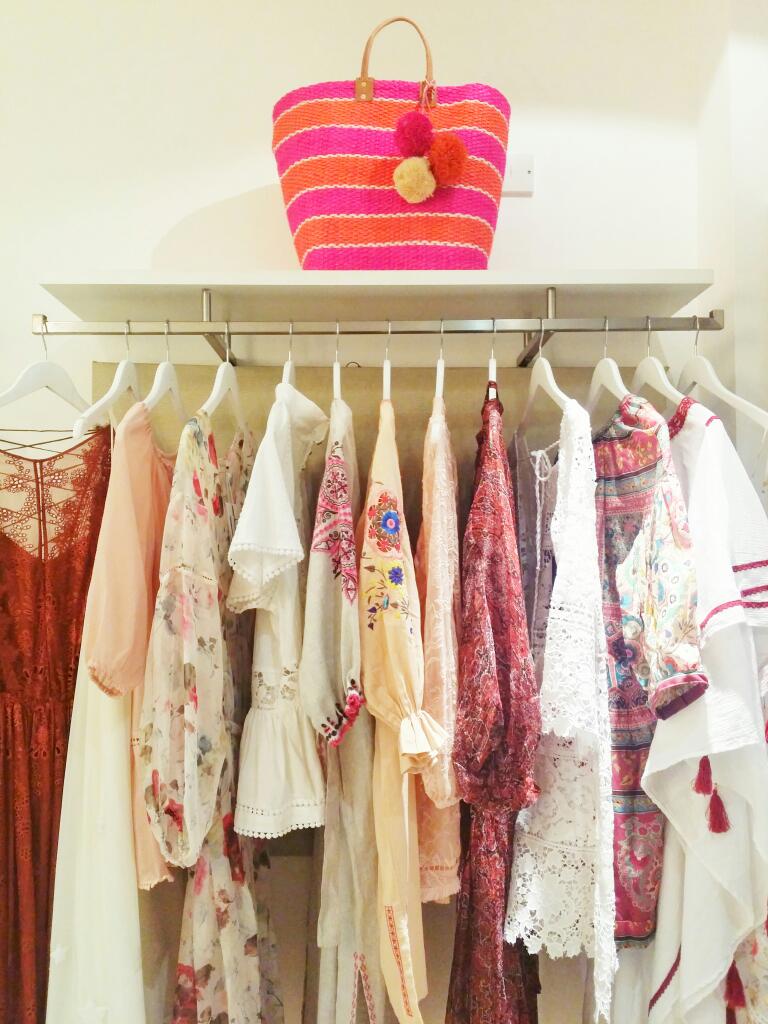 Everything in this post can be purchased in the Salt Resort Wear Boutique if you can't find it online.  This post is in association with Salt Resort Wear and their new summer 2016 collections.
Photo By: Copyright Bikinis and Bibs