Three Stylish Family Holidays In Europe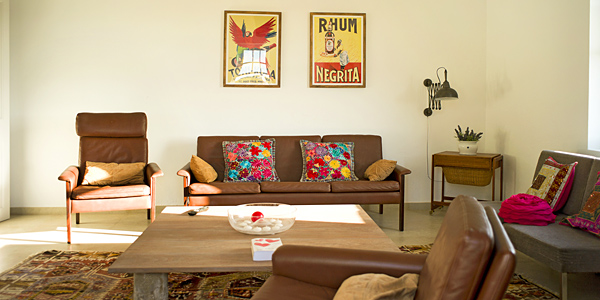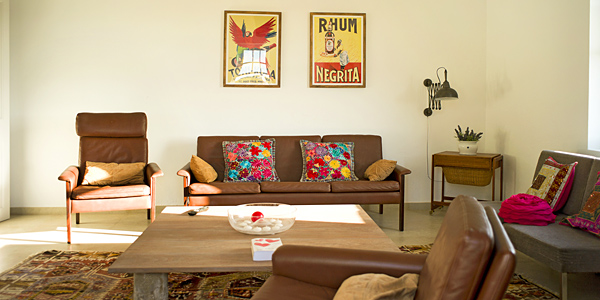 If you are looking for a family holiday in Europe, I've found a few places that still have availability and are, I think, affordably stylish. Europe is generally a good choice for family holidays because it is a short flight for kids and usually a good climate for everyone.  Personally I really like self-catering when travelling with T-Rex or if you can afford, a hotel style resort that has independent accommodation like villas or apartments.  Here are three options in France, Portugal and Spain that I like the look of and thought you might too.
Mas De Thau-Picpoul, Languedoc-Rousillion, France
Mas De Thau is a property described as 'self catering for softies' which already ticks so many boxes for me haha!  The property is a former winery that has been converted into a cluster of five cottages.  The cottages are set on a 2.5 hectre country estate with a Dinosaur Park nearby for kids and Meze, often called 'Le Petite St Tropez' just 10km away – something for everyone!
This cottage, Picpoul looks so lovely and full of character with its exposed stone walls and french colour schemed interiors.  It is a two bedroom, 2 bathroom ground floor apartment, so good for toddlers.  It has a large private terrace with dining table.  Guests receive a first evening meal and a welcome shop plus daily breakfasts.  There is a daily maid service (no cleaning on holiday!) and a seasonal kids club and creche on site.
The bit I like best…if you stay for a week you get a wine tasting at the onsite bar and a night's babysitting included (again seasonal). There is also a daily trip for kids to the small onsite petting farm, gated heated swimming pool and a seperate kid's pool and hot tub plus an onsite wellness centre.  To me, this sounds pretty much perfect.
Mas de Thau still has some availability in May, June and September 2016.  You can book through www.babyfriendlyboltholes.co.uk
Martinhal Beach Resort & Hotel, Portugal
If you are a seasoned family traveller you have probably already heard of or been to Martinhal on the western Algarve coast.  I'll admit, I'm not usually into 'family resorts'  but I have heard good things about this one and from looking at it I can see how it might be different.  It is an appealing combination of hotel resort facilities with stylish self catering accommodation. There are a variety of villas and houses which you could share with another small family if you wanted to as there are two double bedroom options.  If you are a family travelling solo then there are one bedroom houses or the hotel which has large rooms (all approximately 35sqm – my rule is no smaller with a young child).
Martinhal is beachfront and so its architecture is made to blend in with the natural surroundings.  Its kids clubs and creche cater for children from 6 months up to 16 years.  It has a fully equipped baby concierge which provides everything from potties to stair gates, bottle sterilisers and baby baths.  All baby products such as nappies and food are available at Martinhal's own shop.
The food culture at Martinhal is to serve fresh, Portuguese dishes and wines (as opposed to standard hotel food) and there are supervised children's corners so parents can also enjoy their meals.  There are five swimming pools catering from toddlers upwards and one of the pools is exclusive in the summer to Vila Mimosa guests. I would really like to try this resort and see if it challenges the stereotypical family resort that is teeming with noisy families and kids.
For more information and to book visit www.martinhal.com
The Manor House, Menorca, Spain
This villa looks like it's going to be hugely expensive but if you have a couple of big families or a few small families who want to do a sharing holiday then this could be ideal. I used to go to Menorca with my family as a little girl and I am desperate to go back because I love the Balearics and Menorca is supposed to be the quieter one in comparison to Mallorca and Ibiza – unfortunately I think this may be changing each year though.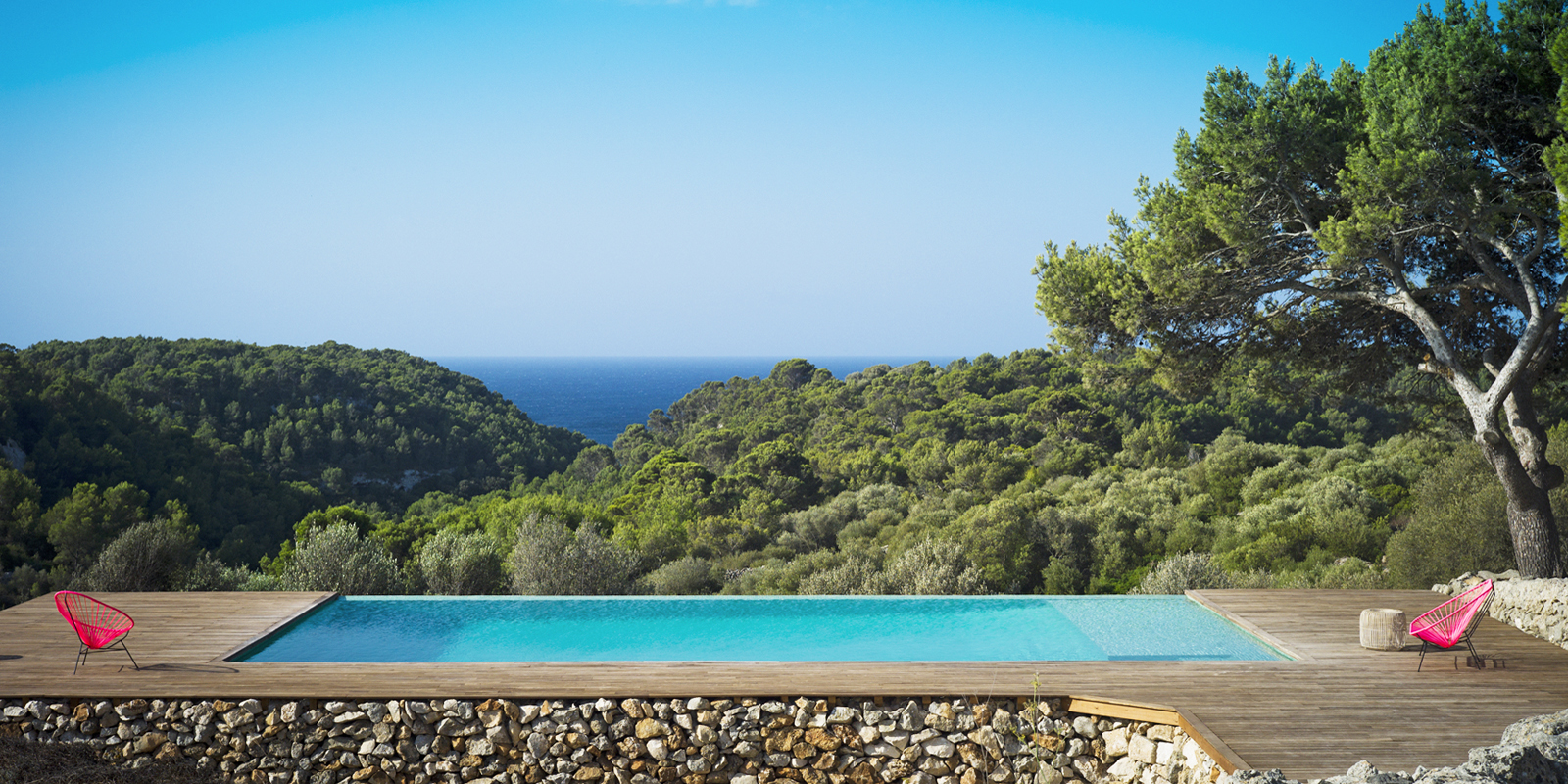 The Manor House is a six bedroom luxury villa with cool design-led rooms including children's bunk-bed rooms, huge kitchen and ocean facing dining terrace. It also has an infinity pool (not gated) and huge grounds for little adventurers to explore.  There is a 1.5 km private track down to the beach where you can take the villas kayaks.
However, this is one of the reasons I really want to go to Menorca – there is a bar built into a cliff-face called Cova d'en Xoroi – it is definitely an evening parent escape and would require babysitting (which The Manor House can organise) but it looks beautiful…I can just see myself sipping a cocktail whilst watching the sunset to those Balearic beats…bliss. **Forgets she has child**

You can book The Manor House through: iescape with kids