How To Do Peppa Pig World In Style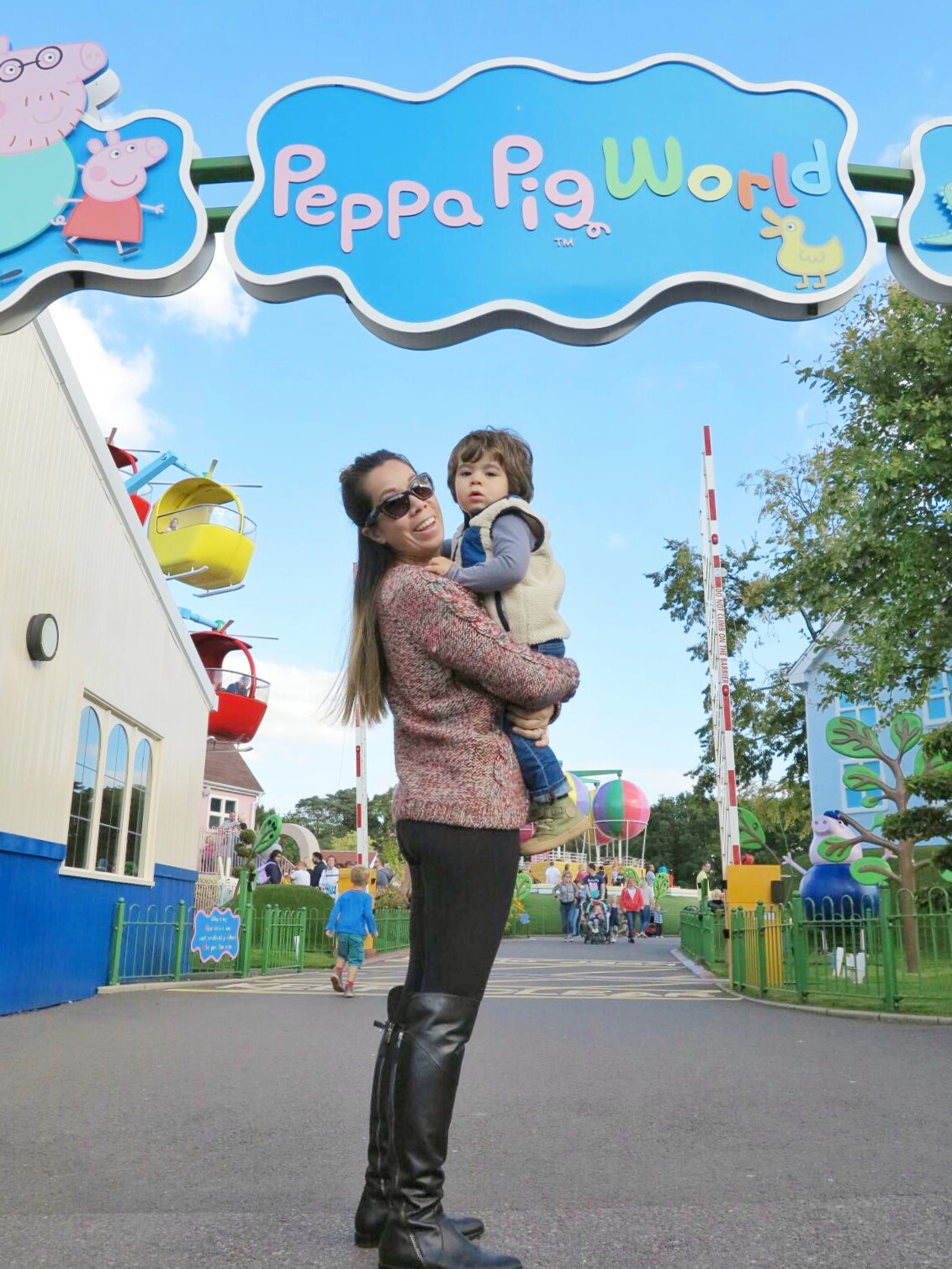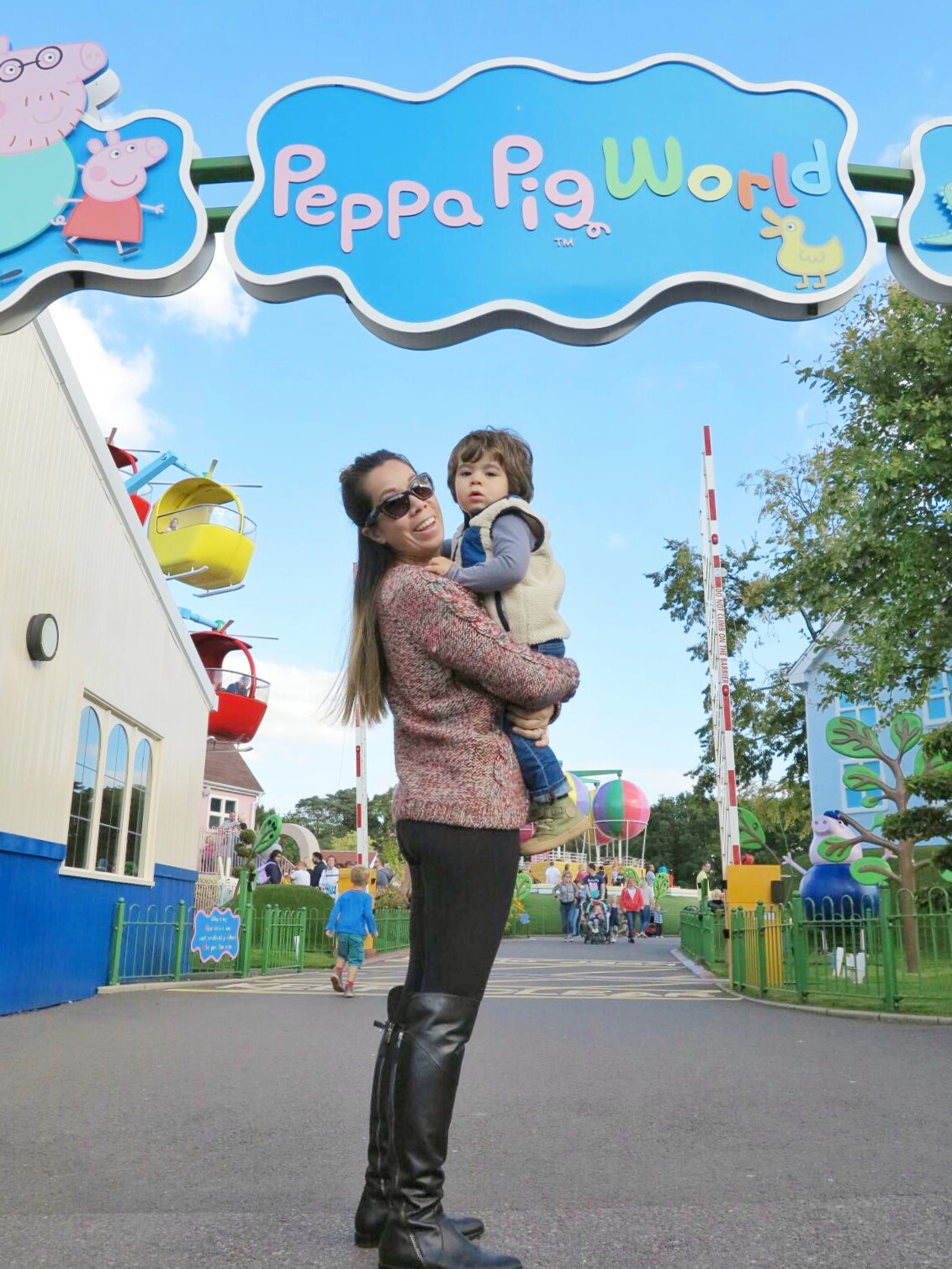 There are two VIPs (very important pigs) down in Hampshire. One has its very own theme park and is of large pink cartoon proportions – yes that's you Peppa Pig World.  The other is a country hotel – The Pig – serving up delicious food to tired guests who might have spent the day visiting our wonderful Peppa.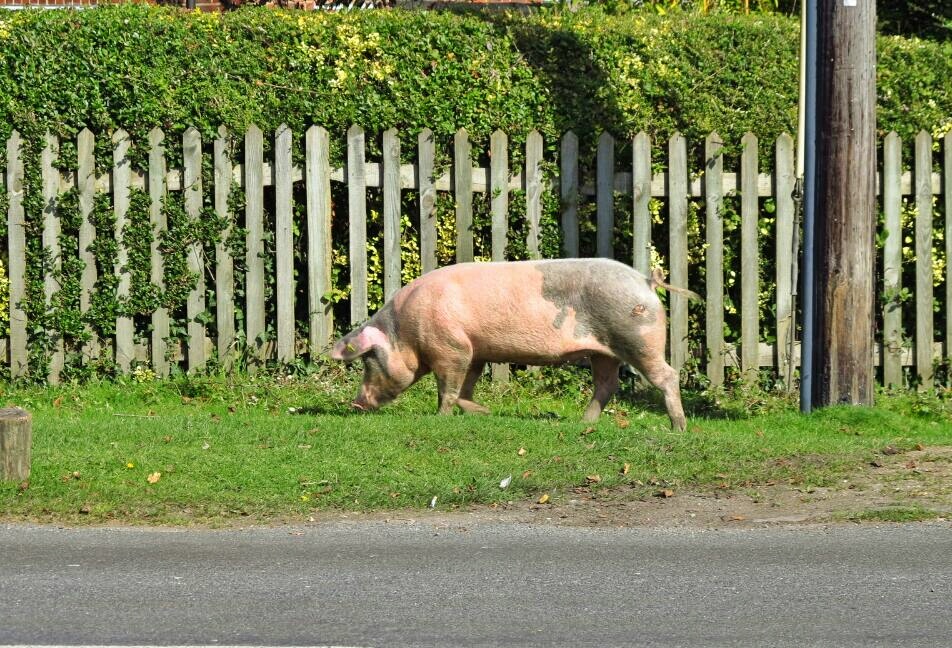 Friendly Hampshire Pig
Sometimes you just have to do things that will make your kids happy.  I was dreading the visit to Peppa Pig World but that first look of pure joy and wonder that fell across T-Rex's face as he saw his beloved Peppa and 'Joo' (George) made the two hour car journey from London to Hampshire well worth it.  Everything in the park (except maybe the queues) caters for toddlers.  Gentle rides like Peppas Big Balloon Ride, are all pretty cool ways for kids to take part in Peppa's world and believe that this cherished (mostly by parents) pig is for real.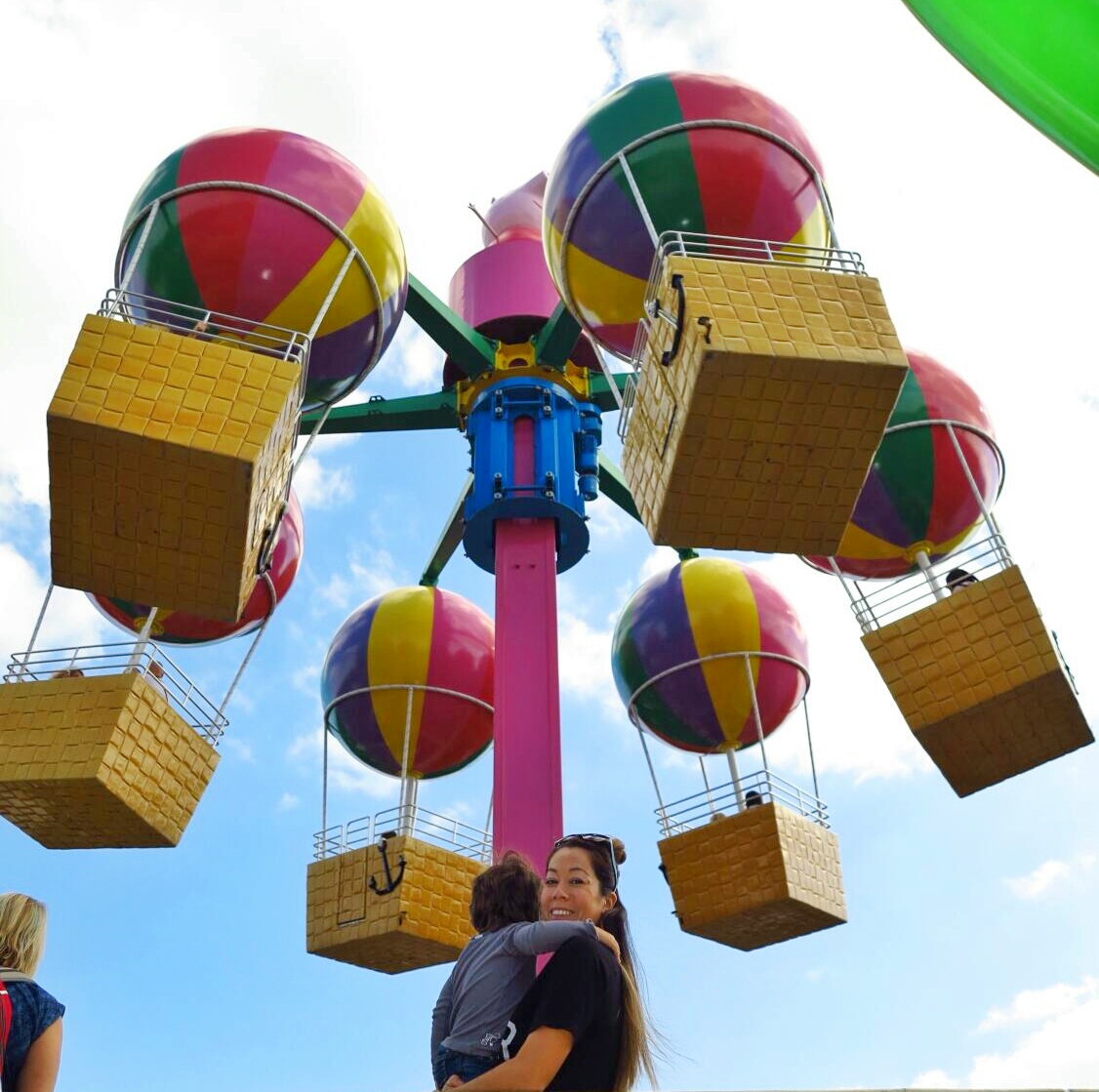 Peppa's Big Balloon Ride
Larger than life size characters wander round the park at certain times during the day, creating a hysteria which, I imagine, is not dissimilar to that experienced by Harry Styles and One Direction.  Even I wanted to fling my arms around Daddy Pig and thank him for all the free babysitting he and his family have so graciously given me over the last year. When Peppa has run her course and you need some downtime, there are some much welcomed and beautifully landscaped green areas as well as several play parks for kids to run around.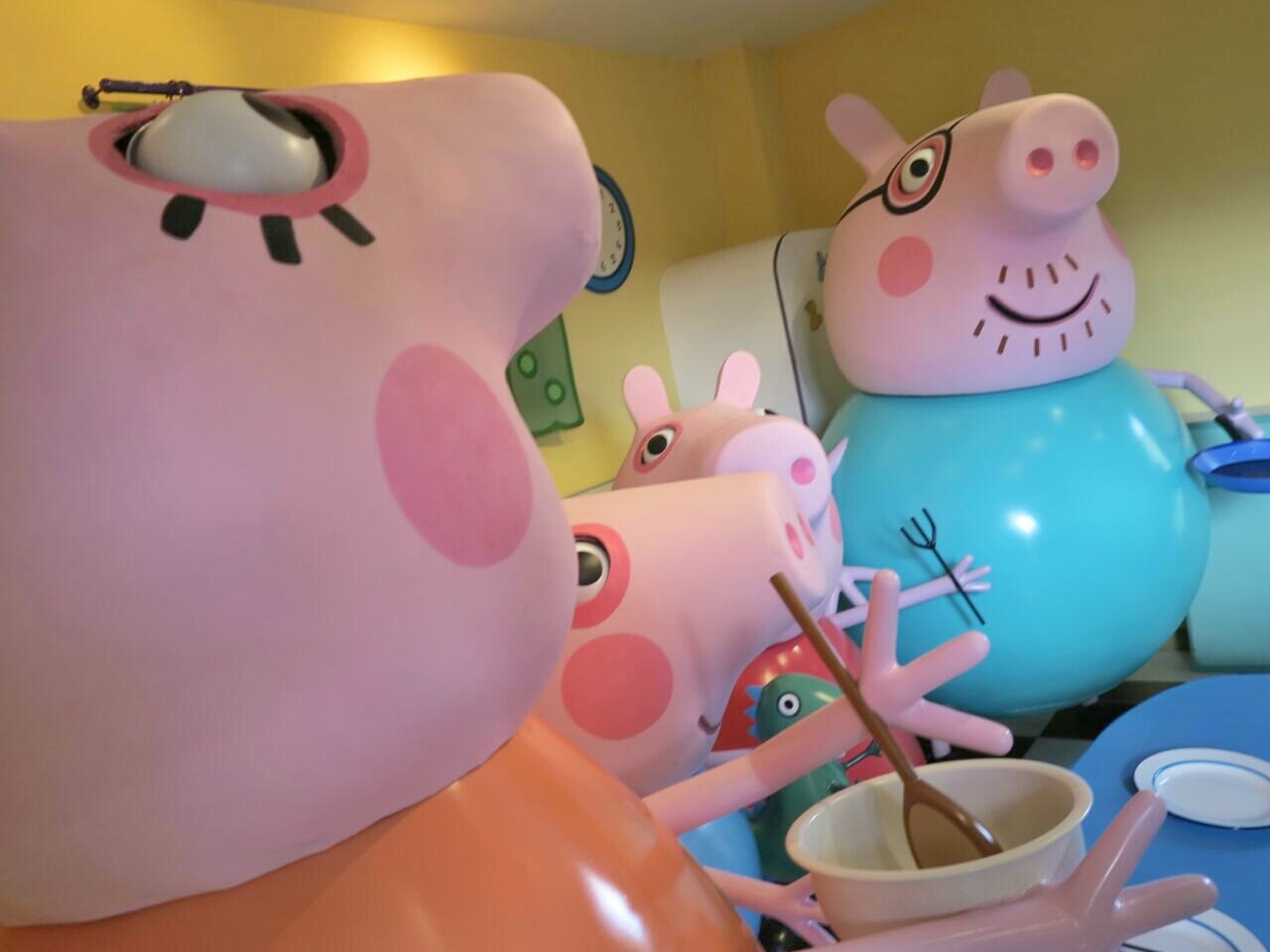 Peppa Pigs House
And then when you have done that thing that makes your little one happy, it's time to do something that will make you happy.  For me that is staying at one of The Pigs – a small collection of rustic kitchens with boutique bedrooms catering to both couples and families.  The Pig in Brockenhurst is a relaxed country house and kitchen located approximately thirty minutes away from Peppa Pig World.  It's not the closest hotel to the theme park but I think it's the nicest.  Not only do they serve delicious food all locally sourced or grown in their garden but they have cosy family spaces which make a really cool base for exploring the New Forest.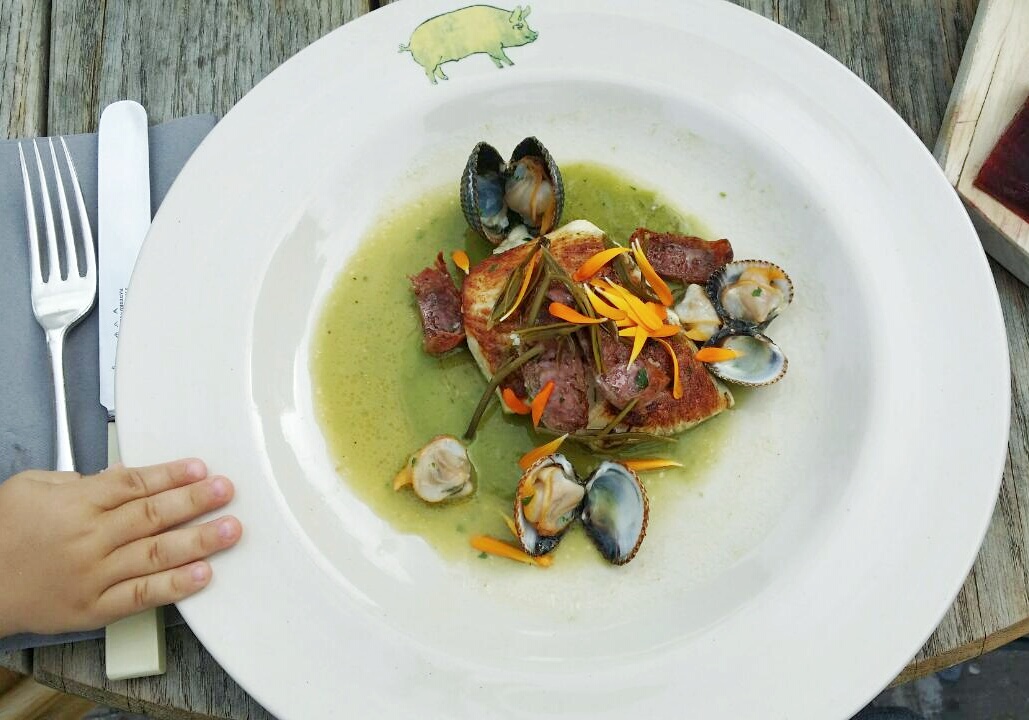 Somebody's Hungry For Fish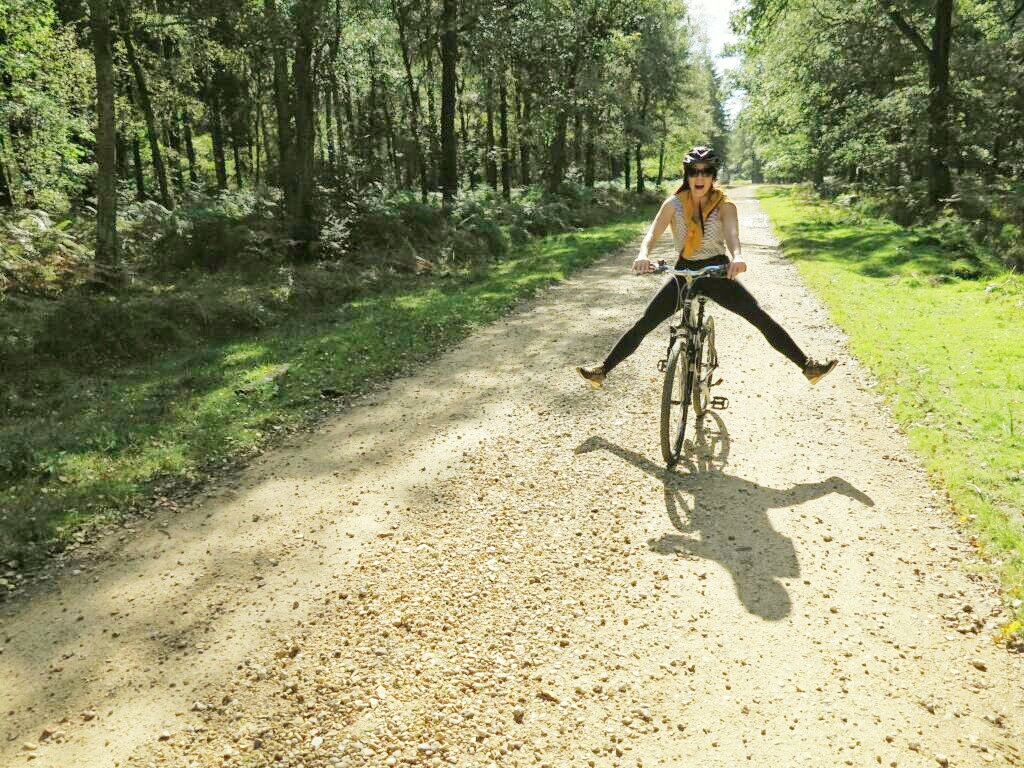 Cycling in the New Forest
Whilst larger rooms at The Pig can accommodate a cot or extra bed, I like the idea of the Pig House where the master bedroom has a free standing bath and the Piglets Room has a bunk bed and monsoon shower.  There is also a kitchenette and living/dining area with log burner.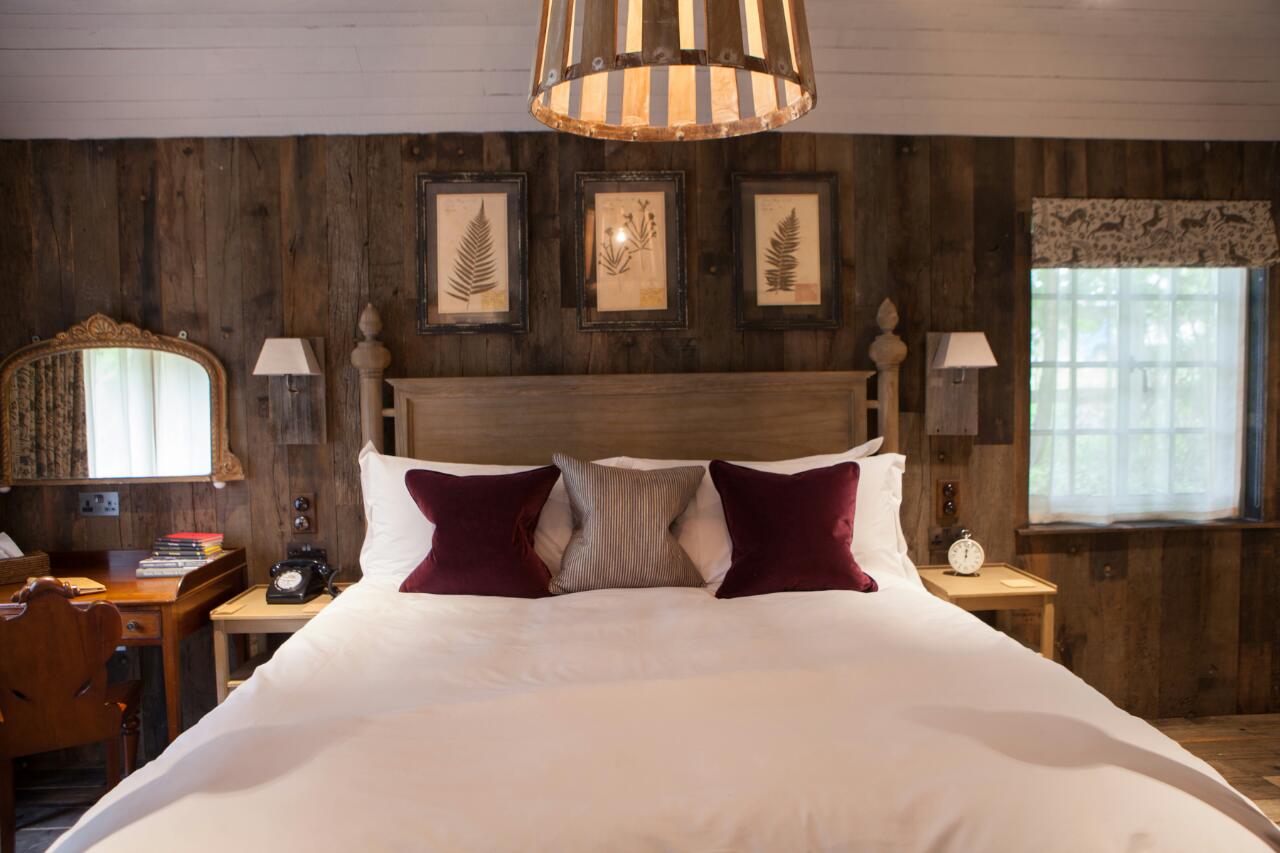 Room at The Pig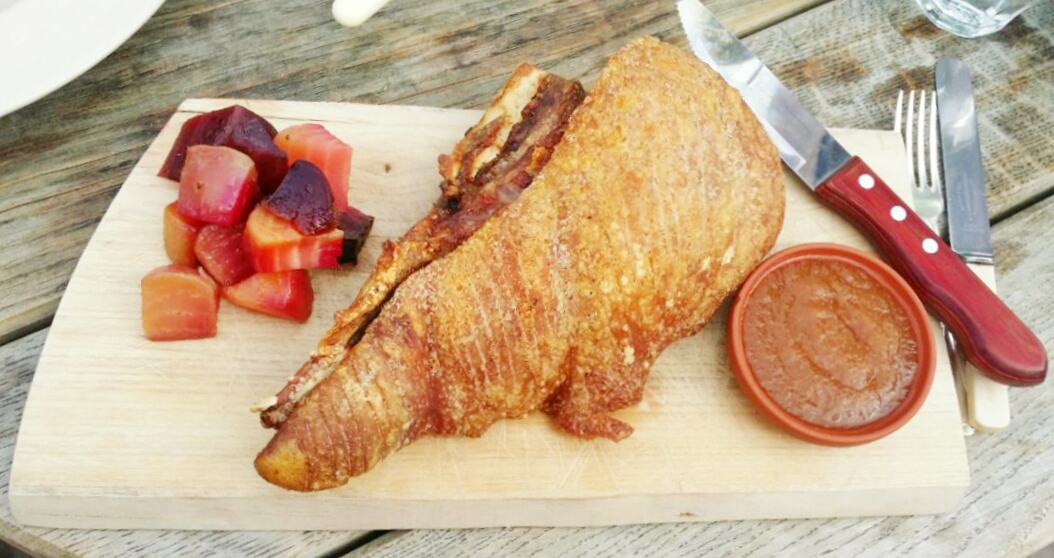 Did I mention food at The Pig is amazing.  This dish is definitely made for meat lovers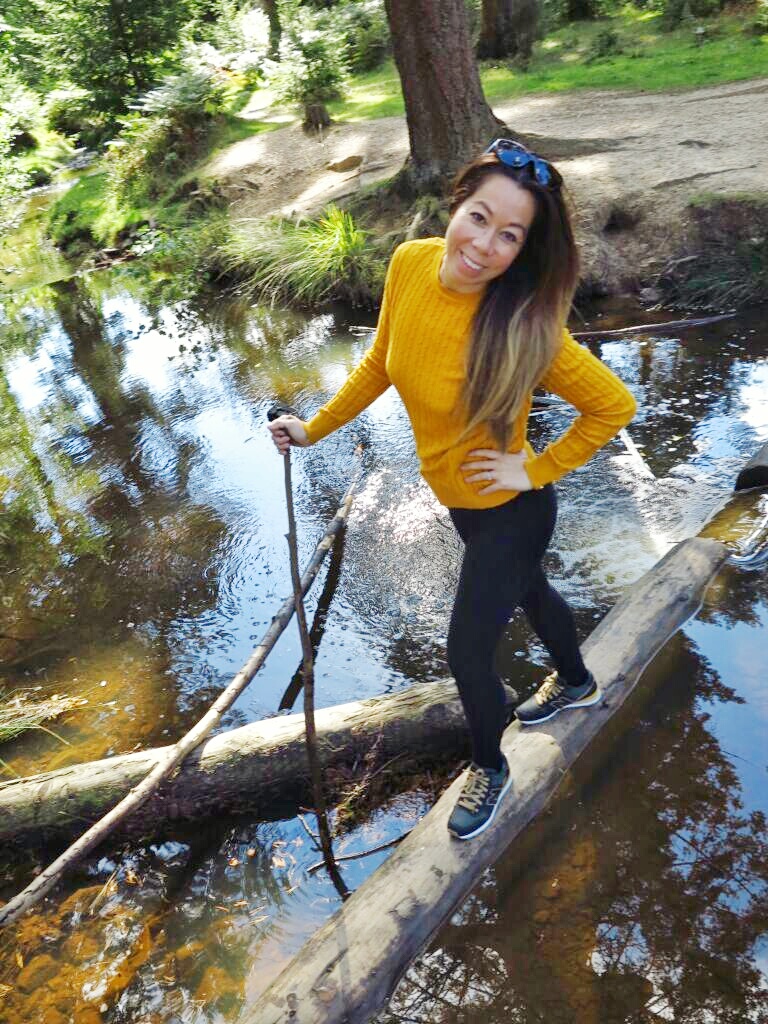 What would one of my posts be without a silly pose?
Need To Know:
If you buy Peppa Pig World Tickets in advance online you can save money
There are three Pig Hotels in the region of Peppa Pig World each offering different surrounding locations.  You need to reserve well in advance however as they get booked up very fast
If you want to hire bikes there are several places dotted around the New Forest but we got ours here.  They'll give you a route which can include some nice pubs for lunch.  There are a whole range of children options from seats to trailers and tag-alongs.