Winter Denim Skirt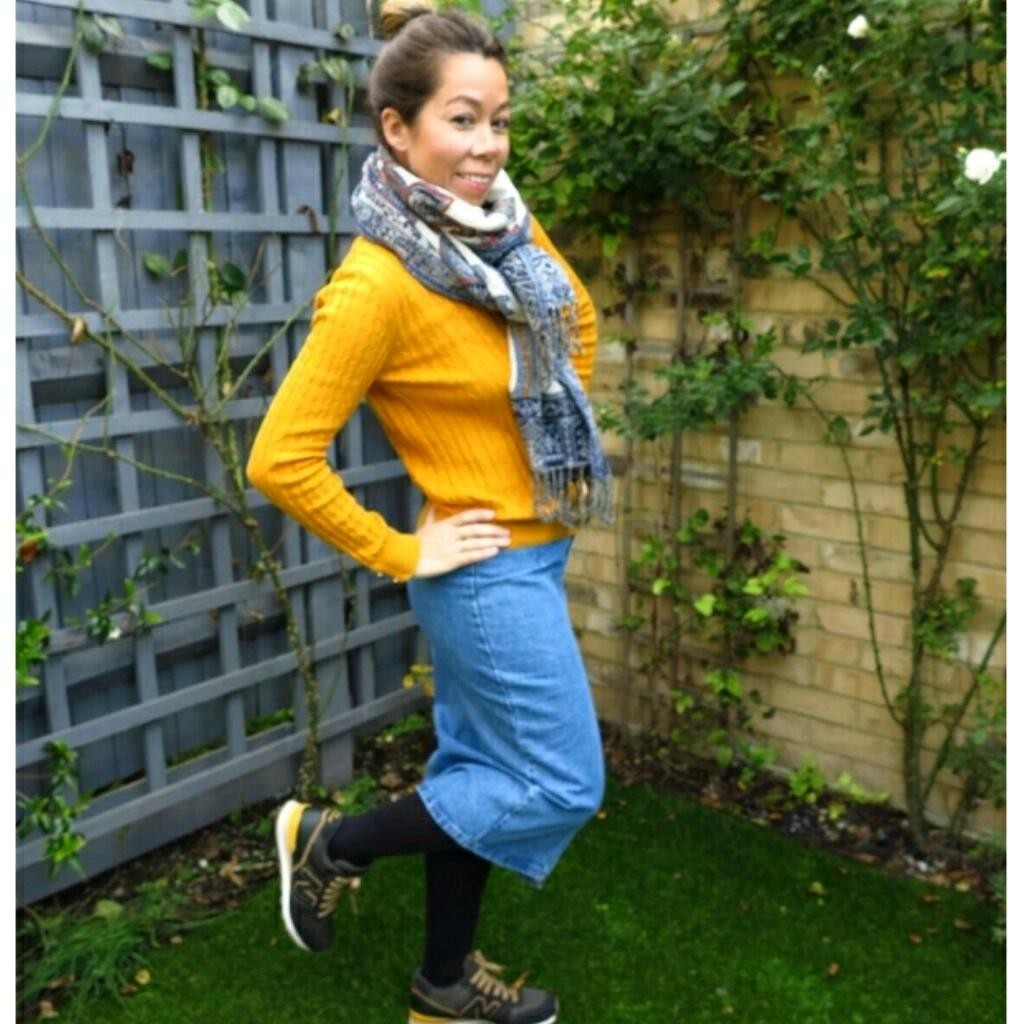 I recently bought two new denim skirts which I wouldn't normally do in winter.  I always associate denim skirts with  summer but I'm sick to death of my jeans and leggings already so thought it was time to get a bit more creative.  I like a denim skirt with tights and trainers or an ankle boot works well.  I personally think long boots look better with longer skirts as opposed to shorter or knee length ones but that's just me:)  Here is the skirt I bought by Lost Ink at Asos.  It is a slightly stonewash denim cotton so really comfortable, I also really like the length and the split at the front.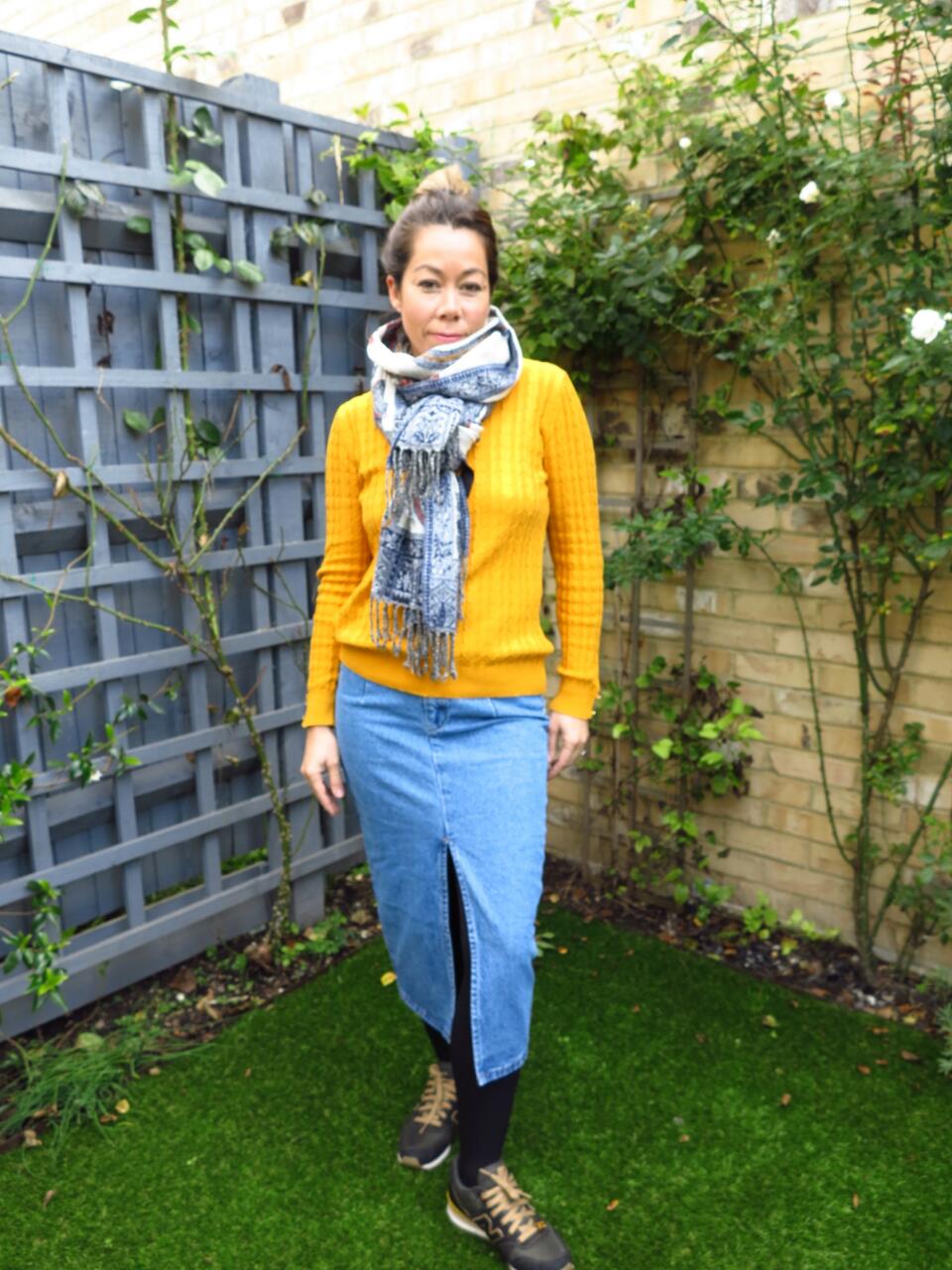 Other denim skirts I've had my eye on:
I had to include this dungaree one – I love it! Strictly with trainers.  I think the black one would be a good going out skirt (whenever that happens).
My Outfit
Yellow Cable Knit Jumper – Gok at Sainsburys (but out of stock so similar here)
Lost Ink Midi Denim Skirt with Font Split – Asos
New Balance 996 High Black & Yellow Trainers – Asos