Metallics To Love This Autumn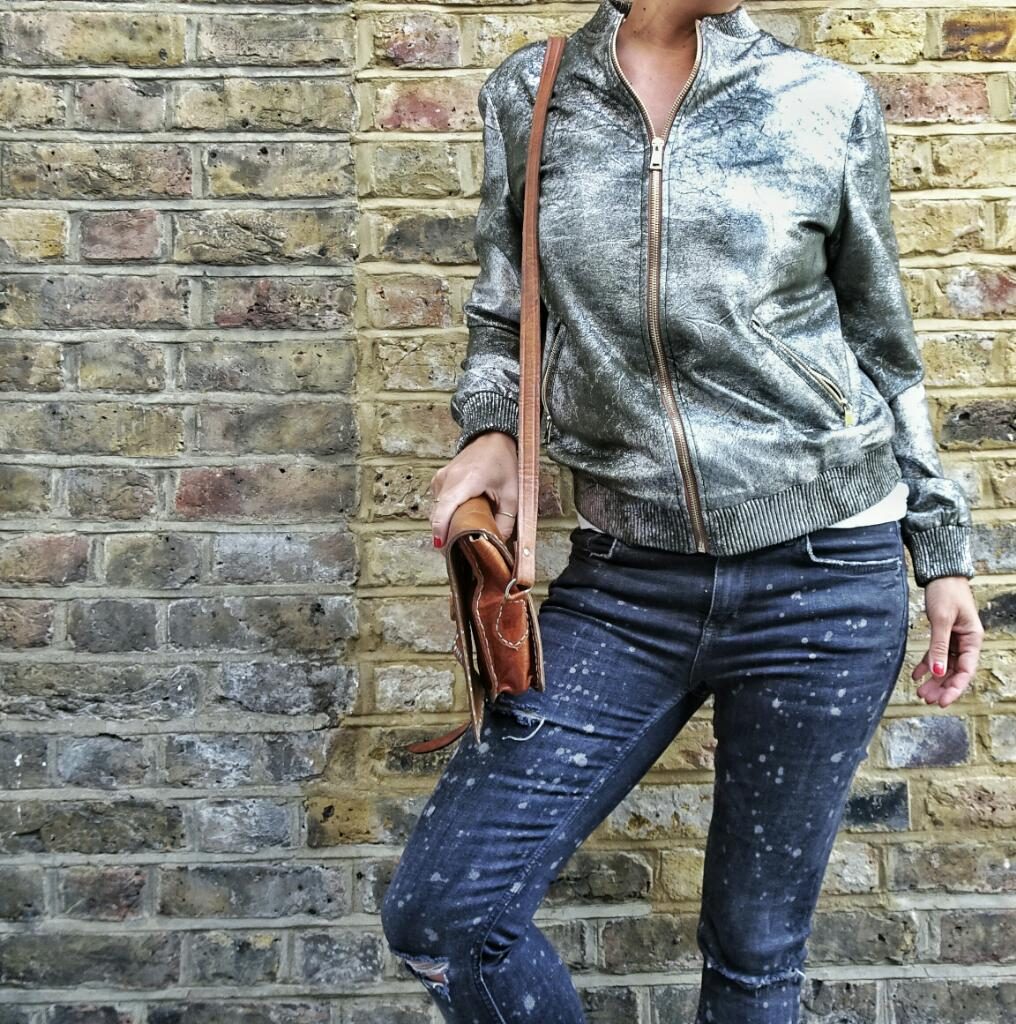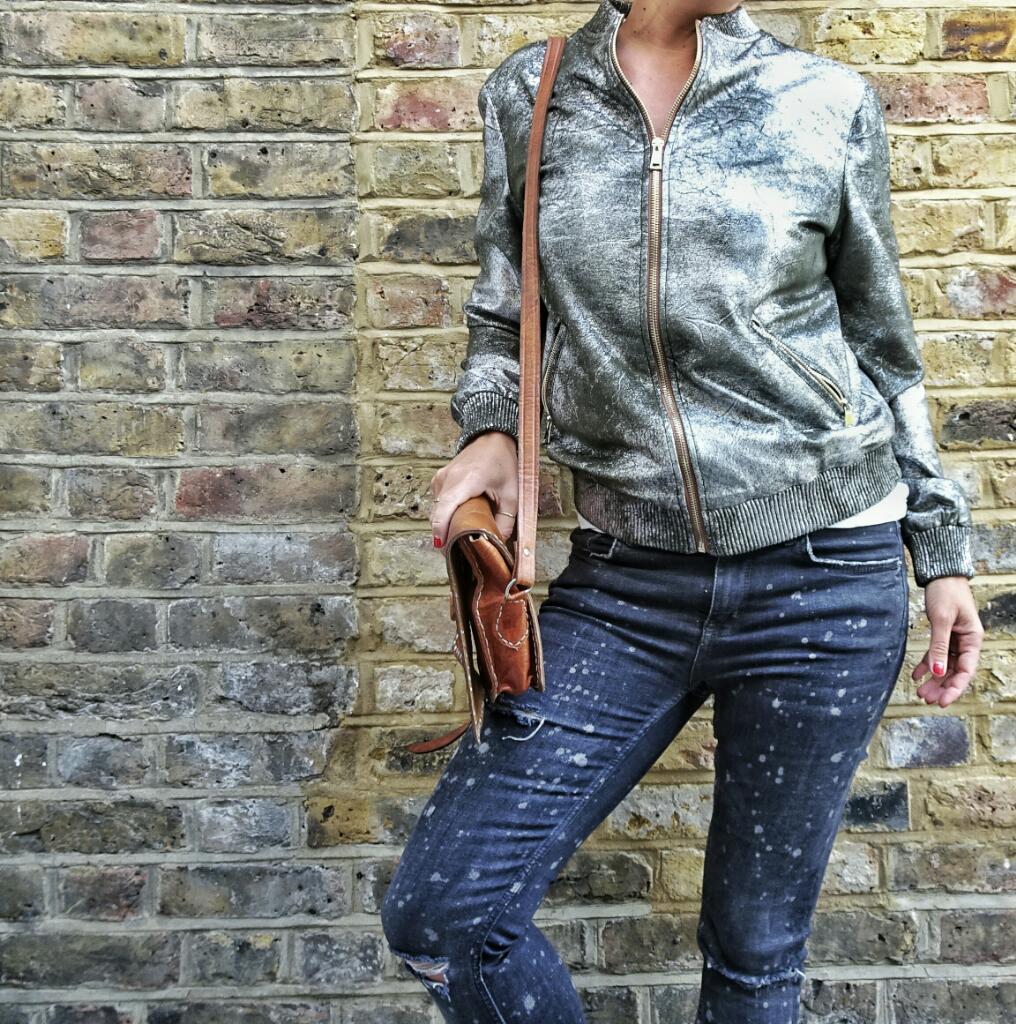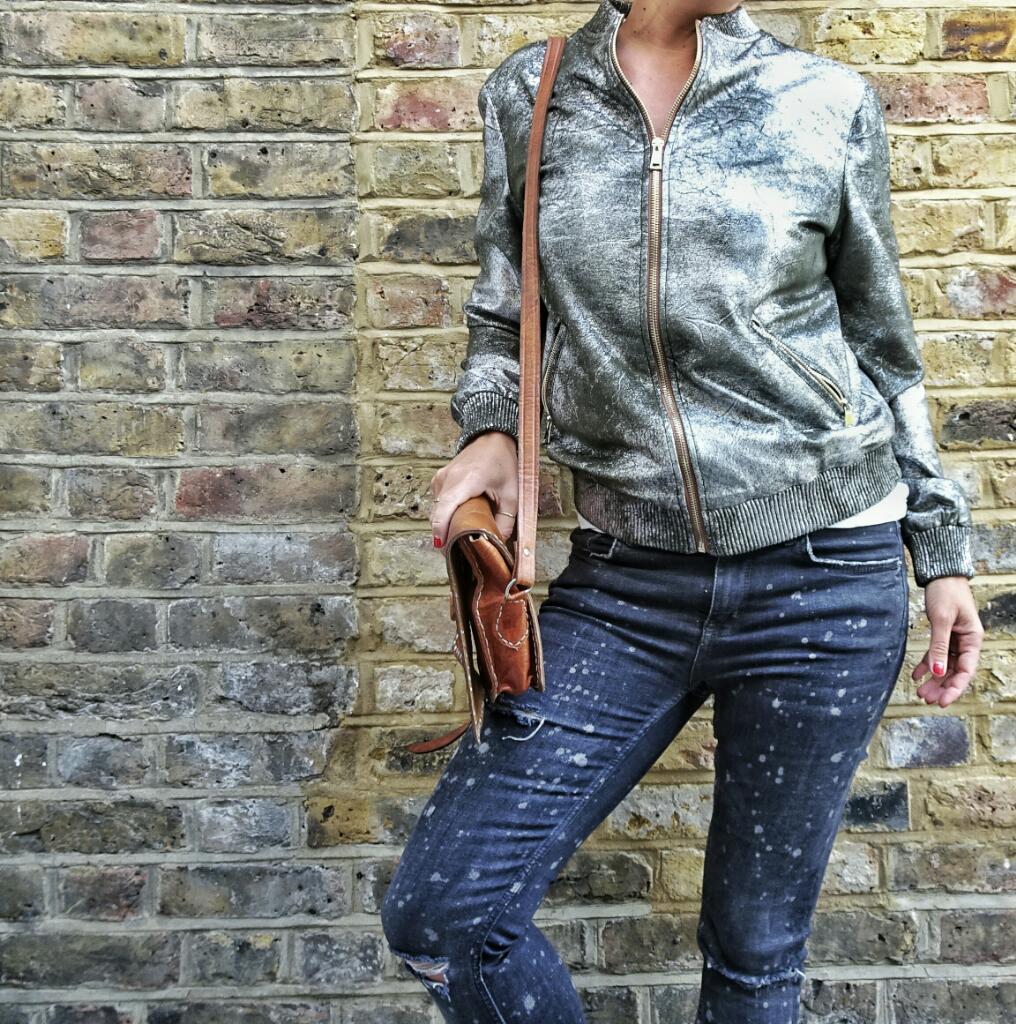 In true British style, just as we get into wearing our bright and cheery summer gear the weather turns and before we know it the shops are flooded with black…grrr. Fear not. Metallic is one of my favorite shades and a cool little outfit cheerer-upper (!?) there is lots of it around at the moment – here's my pick of the best.
As many of you saw in my Instagram, I recently bought this metallic bomber jacket from Zara.  It is quite bold and a bit 80's but if you are just wearing black and then throw this on top…tadaaa! Similarly is this faux fur jacket from Zara (which by the way I love!) You can wear it furry or reverse it so that it's a metallic silver jacket with fur trim.
If a jacket is too much how about a pop of metallic on your feet. If you missed Gucci's Marmont fringed loafers, Office has done a good copy (above left) or if you're more of a Miu Miu girl then I love these pointy flats from Top Shop.  Both would look great with thick tights and a winter skirt or with jeans. If you are set on the real Gucci then the glittery versions are coming soon here (don't look because you'll never settle for the Office ones if you do).
I'd love this Anya Hindmarch vanity kit (left) for my travels…even though it would probably end up carrying snacks! Check out the cool smiley crossbody bags too – I'm sold on the huge tassle. If you haven't heard of Tiba + Marl, they do the coolest changing bags like this Elwood Backpack (right).  They have everything a mum needs in a handsfree bag such as changing mat, insulated bottle holder, removable wet clutch/cross body and loads more.
Hurrah that the pleated skirt is here for another season.  You could wear it in the day with a tee like this Mere Soeur one and then dress it up at Christmas with a slinkier little top. I saw a mum wearing this silver skirt the other day and it looked really good…so don't be scared just wear it.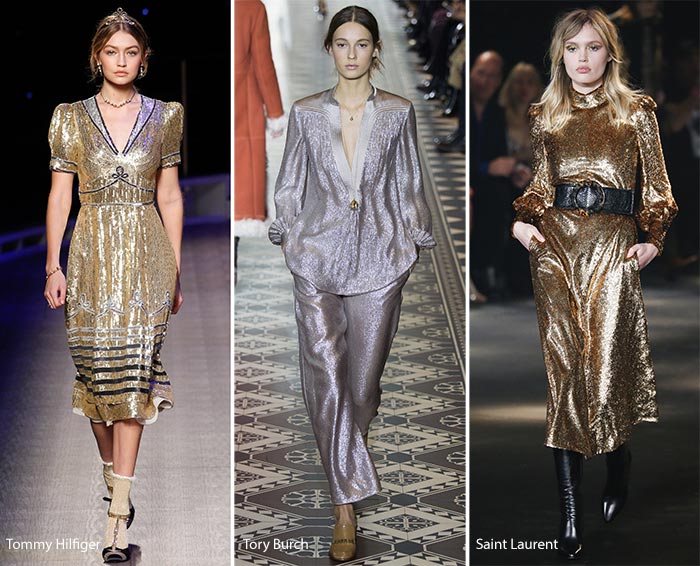 Leaving you with some metallics I love from the catwalk. Image: Fasionisers
Photo By: Main image copyright Bikinis and Bibs.