Milk Beach, Sydney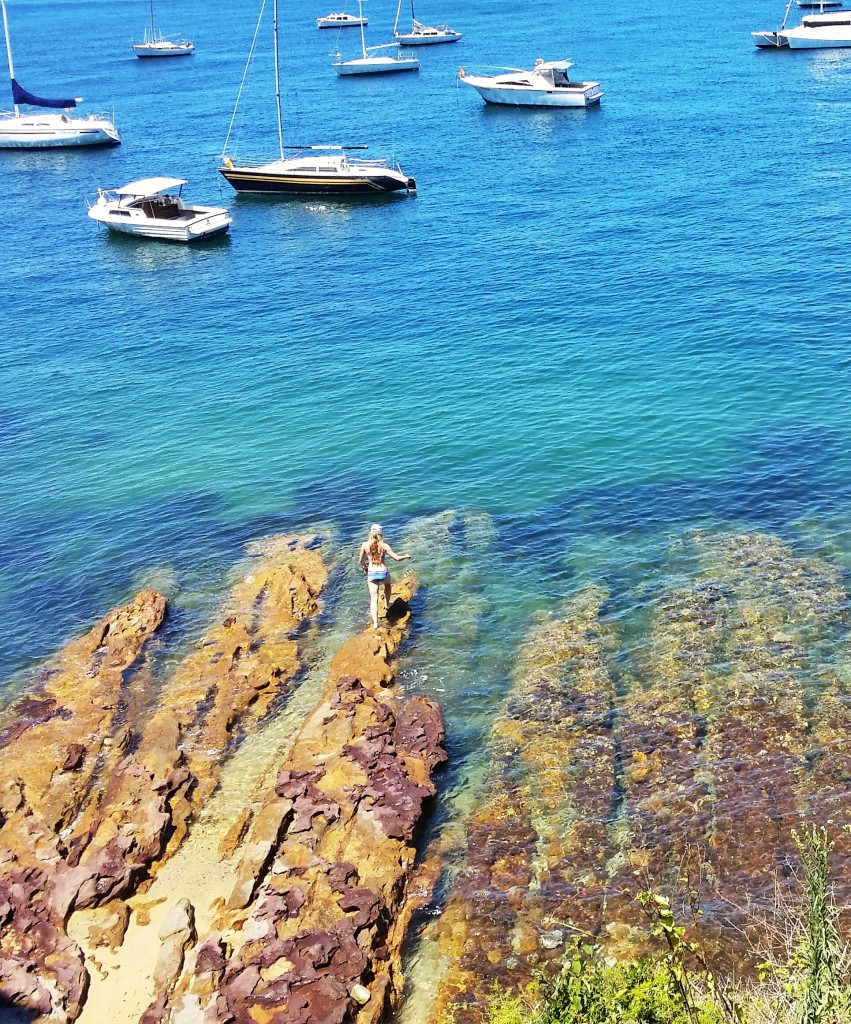 As much as I like hanging out in the one foot deep concrete square that is a toddler swimming pool at the end of Bondi beach, it is not where I want to be when I am child free. Grandma kindly offered to have T-rex for the day in order for me and husband to have a day 'off' together. Quick! Search for most secluded, difficult to reach bay in Sydney and get cab there. There are a number of 'secret coves' dotted around Sydney Harbour of which Milk Beach is one.
Accessed via a residential street (Carrara Rd) in Vaucluse and then a very civilised boardwalk, Milk Beach is the quintessential Sydney Harbour cove and a perfect spot for quiet time. Small patches of white sandy beach, crystal clear rock pools and calm waters open up to uninterrupted views of Sydney Opera House and the Harbour Bridge. Lying on the rocks/beach and watching life on the harbour is mesmerising – seaplanes, jetcat ferries, super yachts, canoeists, boat races, fishermen…or just lie back and look at the clear blue sky.

When you get hungry take a 15 minute stroll along the coastal path to Neilson Park…another nice but busier beach (one to take the kids to) where an average looking cafe sells above average fresh baguettes for a lunchtime snack.

Inspired by our discovery of these beautiful harbour beaches we walked back past Milk Beach and onto Queens Beach – another quiet sandy spot. Whilst access to these beaches is relatively easy for adults, it's a no-go with prams meaning these idyllic little spots remain (relatively) child – free and therefore, serene.