Toddler Fun at Fairlight Beach, Manly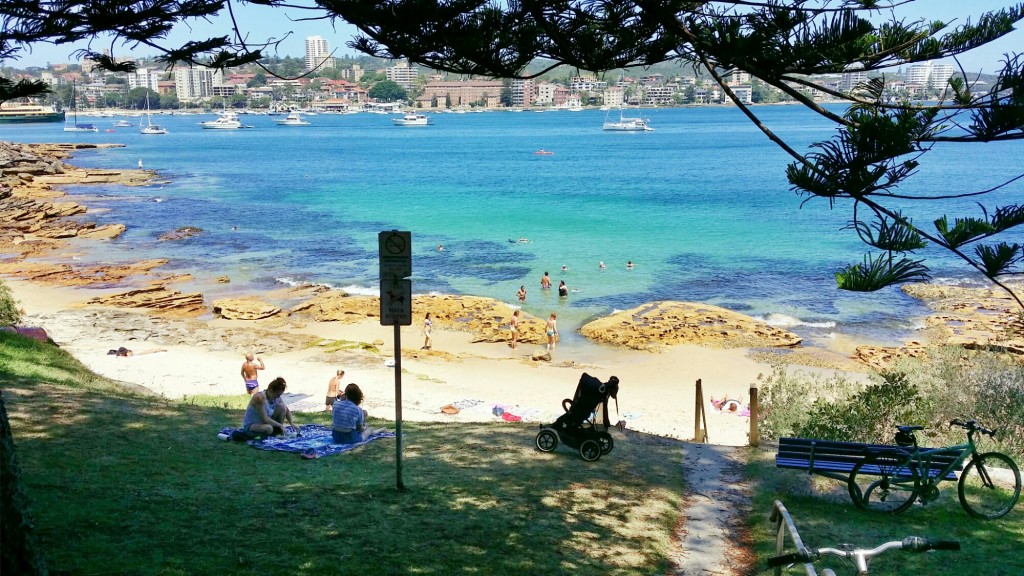 I lived in Manly for four years so I am a fan.  It's a lovely day trip out of the hub of Sydney which starts with a 30 minute ferry ride across Sydney harbour. When you reach Manly Wharf you feel like you have arrived on holiday, on your holiday. The restaurants on the jetty are cool and trendy but not pretentiously so – they are the perfect spot for an ice cold beer or spritzer.  Manly Wharf Hotel, Hugos and Papi Chulo are all delicious, child friendly places to eat whilst overlooking the water. It goes without saying that they are even nicer with no children at all.


Anyway, the reason we are here today is to fulfill our seemingly eternal mission to find the best child-friendly beaches in Sydney.  As all parents know (and sorry if you do not yet) the days of flinging oneself carelessly into the 3ft high surf for hours are long gone and now even the slightest tug of undeurrent around the ankles is enough to send us running with child for high ground. A day at Bondi beach confirmed my two big beach fears – 'drowning' and 'getting lost' – were not to be taken lightly. Firstly, T-rex almost got washed away in the 'gentle whitewater' and then 10 minutes later he seemingly disappeared amongst the 3000 dots of people on the beach – he had actually only wondered a couple of metres away from me…but my heart sank and I spent all day thinking 'what if!?' So it was concluded that if our son was not going to spend the rest of his beach days strapped in a pram, we had better find a nice calm and quiet beach.


Fairlight. Nestled at the end of a pretty (pram friendly) walk past Manly's East Esplanade, this small (no losing of children) beach combines grassy shaded areas with sunny sandy spots.
There are rock pools galore – some adjoining the open water and others formed in a puddle fashion on the little rock plateaus.


The water is turquoise and clear and because it is a harbour beach there are no waves, it is totally calm. One end of the beach has the obligatory pools found at most Australian beaches – one for adults and one for kids, so even if you are not a keen ocean swimmer you can still swim at the beach.


A day at Fairlight is, by parent terms, very relaxing and if you can sneak in a cheeky drink before getting back on the ferry then I think you can quite happily call that a perfect day.


Need to know:
The Manly Ferry takes 30 minutes one way from Circular Quay. More information here
The Manly Fast Ferry takes 17 minutes from Circular Quay and can also be boarded at Watsons Bay. More information here