Mummy & Me Beachwear: The Designers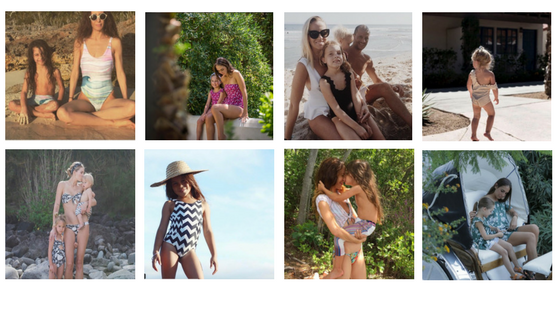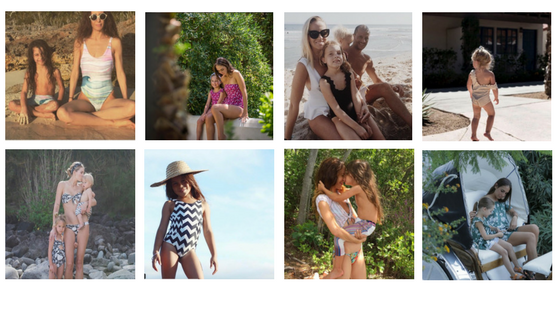 There's twinning and then there's winning at twinning. I don't know what it is but whether you have a girl or a boy, there is this urge, at times, to dress like each other. Sometimes I do this without even realising. I think it's built into a mother's subconscious…whatever, it's cute. I can't deny this genre of mama and me dressing can sometimes throw up a few fashion faux pas but there are a handful of designers who have got it right with nothing but style and cuteness for you and your little beach bums.
Polish born, former ballet dancer and surfing enthusiast, Marysia, is the swimwear designer for poolside glamour. Her Bumby collection for children mimics the same rope tied maillots and scalloped edge bikinis as their elders with added option of sensible but stylish rash vests that only a mother designer would think of.
Greek designer Emmanuela creates the prettiest floral print pieces for mums and their littles. I love the quality, tailored cuts and fabrics which are so typical of European designers. The Mummy and Me collection is the whole package when looking for stylish but supportive swimwear to wear with your little beach bum. Created in same prints but with different designs, they are the perfect island attire for chic Mediterranean mamas.
Mara Hoffman's designs are the embodiment of who she is. Bold, bohemian and ethical living. Her cool but playful pieces are re-imagined for both girls and boys (she has a son). Her kid's collection includes resort wear as well as swimwear and are individually designed to compliment rather than match mummy.
American designer Tori Praver grew up on the surf beaches of Hawaii, hence the name of her 'Keiki' collection – a mini fashionista's dream beach wardrobe. All mini swimwear is recreated in the same fabrics and tailored to the season's latest trends including high necks and cut outs. Some of them even have her signature ruching which is key to giving each piece fit and form to the body.
All images are copyright of designers: Marysia, Emmanuela, Mara Hoffman and Tori Praver