Designer Swimwear Giveaway: To Dive For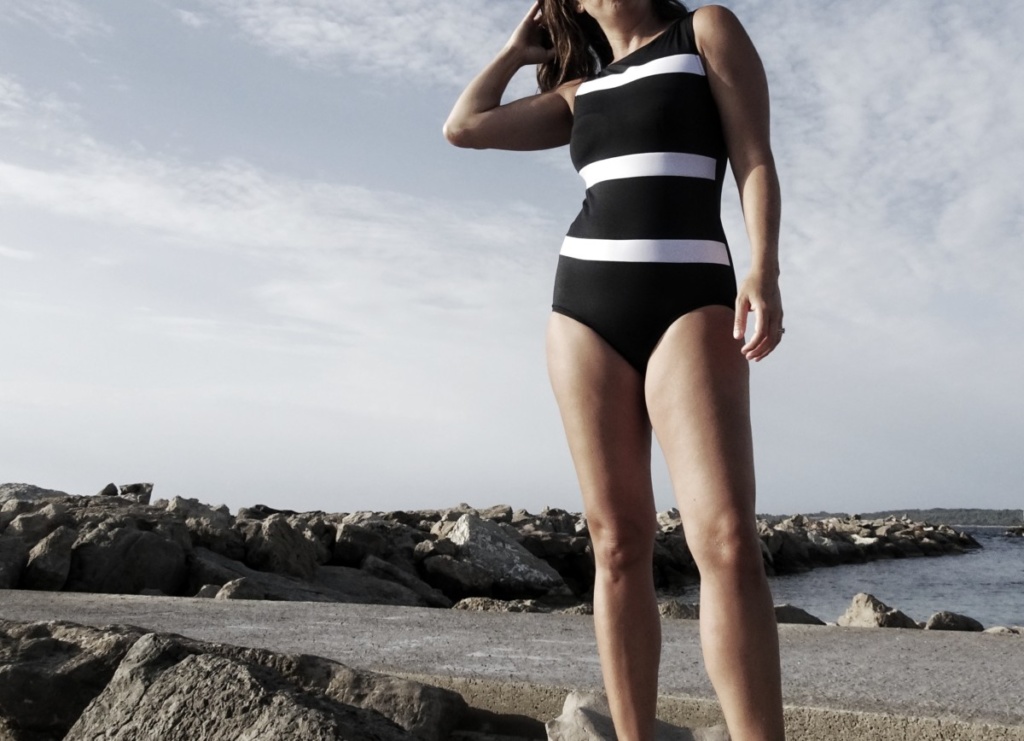 It's July 5th! Which means it is officially summer and it is also International Bikini Day – the day the bikini was invented! To celebrate I have teamed up with one of my favourite designer swimwear brands To Dive For to give you the chance to win a £50 voucher to spend at the To Dive For online boutique. All you need to do is visit my Instagram page and follow instructions – it's really easy.
To Dive For is a British swimwear brand which uses neoprene in its designs to give extra support and create flattering lines. It offers a selection of both elegant and sporty one pieces and bikinis with a variety of bikini tops to suit different shapes and sizes. I am in love with this brand and this summer I chose two of, what I think, are the most stand out pieces from the collection. A sophisticated high neck swimsuit in black and white stripes which made me feel like I should be sipping cocktails on the French Riviera and a bright yellow triangle bikini which looks awesome on sunny skin.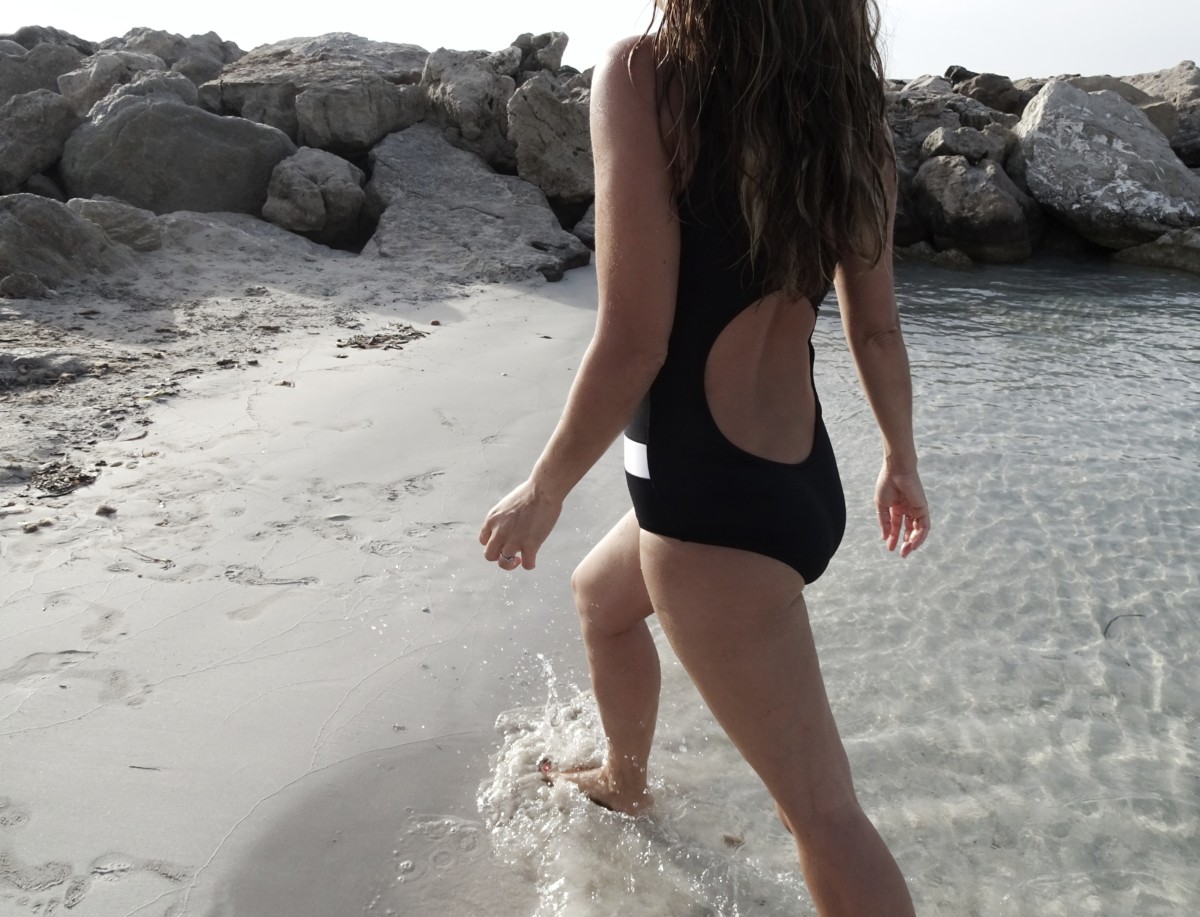 We shot these pieces at sunrise on the Balearic island of Mallorca. It was such a gorgeous time to be out in the sea and wearing such glamorous swimwear. I"m wearing the Triangle Bikini Top with Neoprene Briefs in Golden Sands and the High Neck Swimsuit in Black. I Hope you like the pics and for the full collection visit the To Dive For boutique here.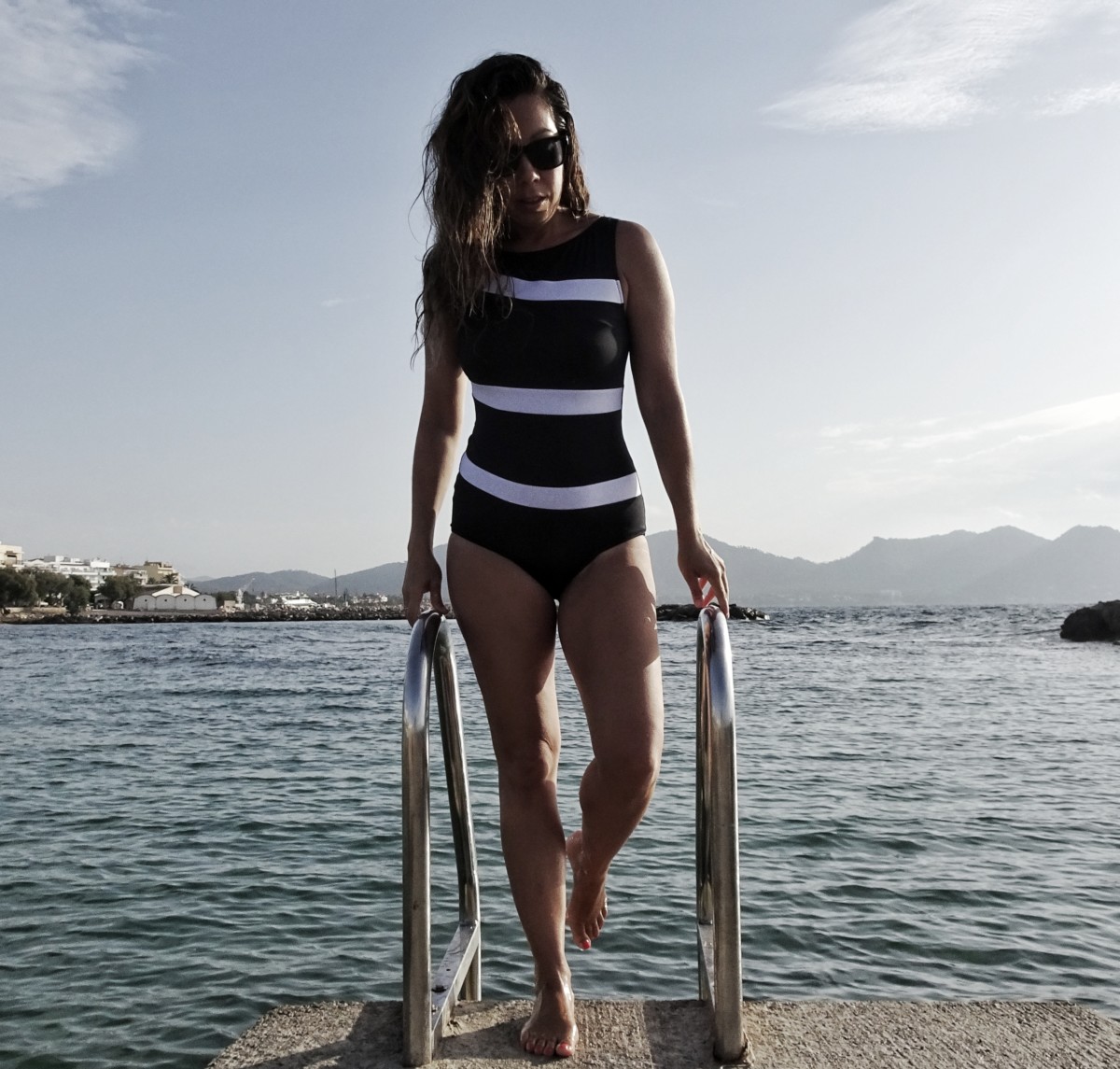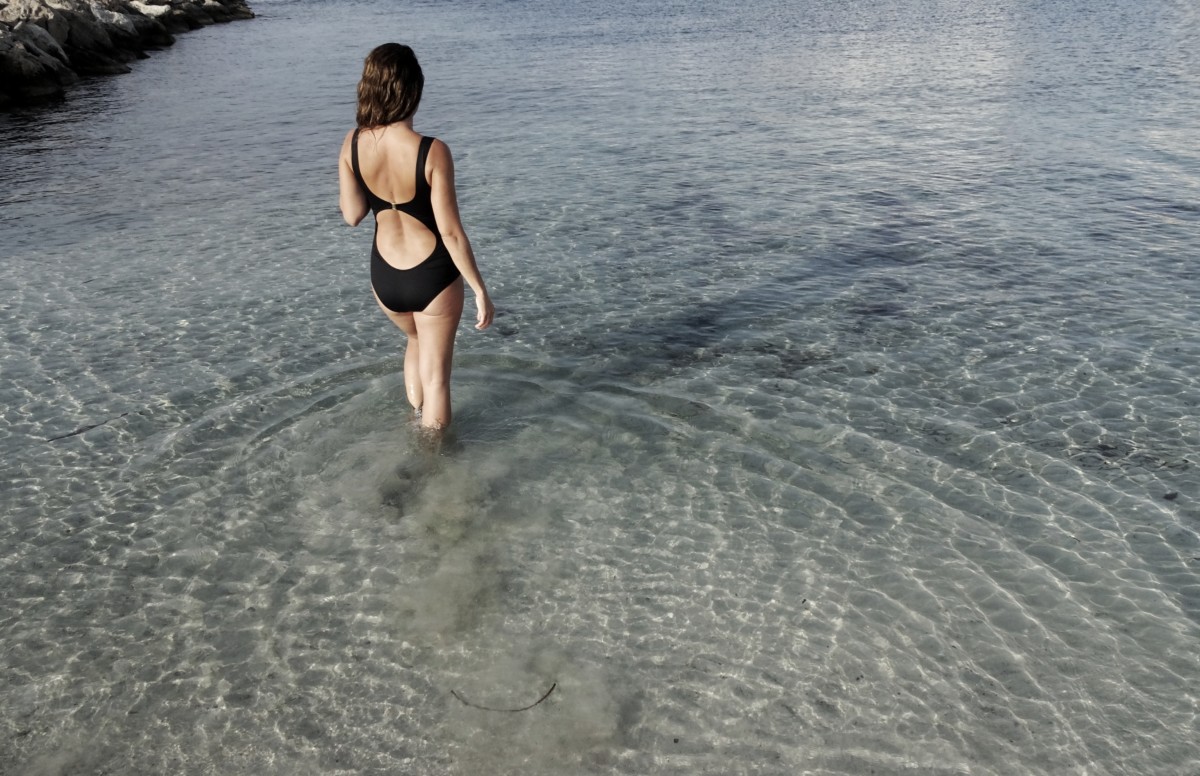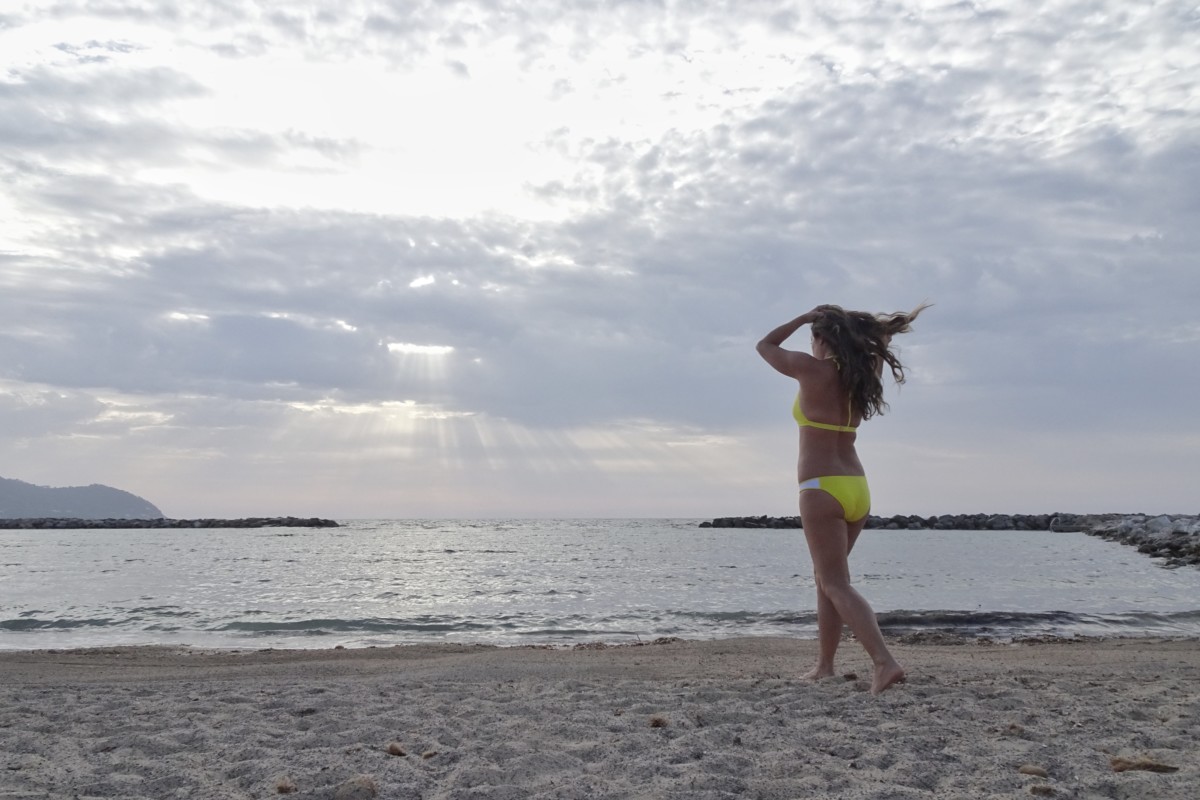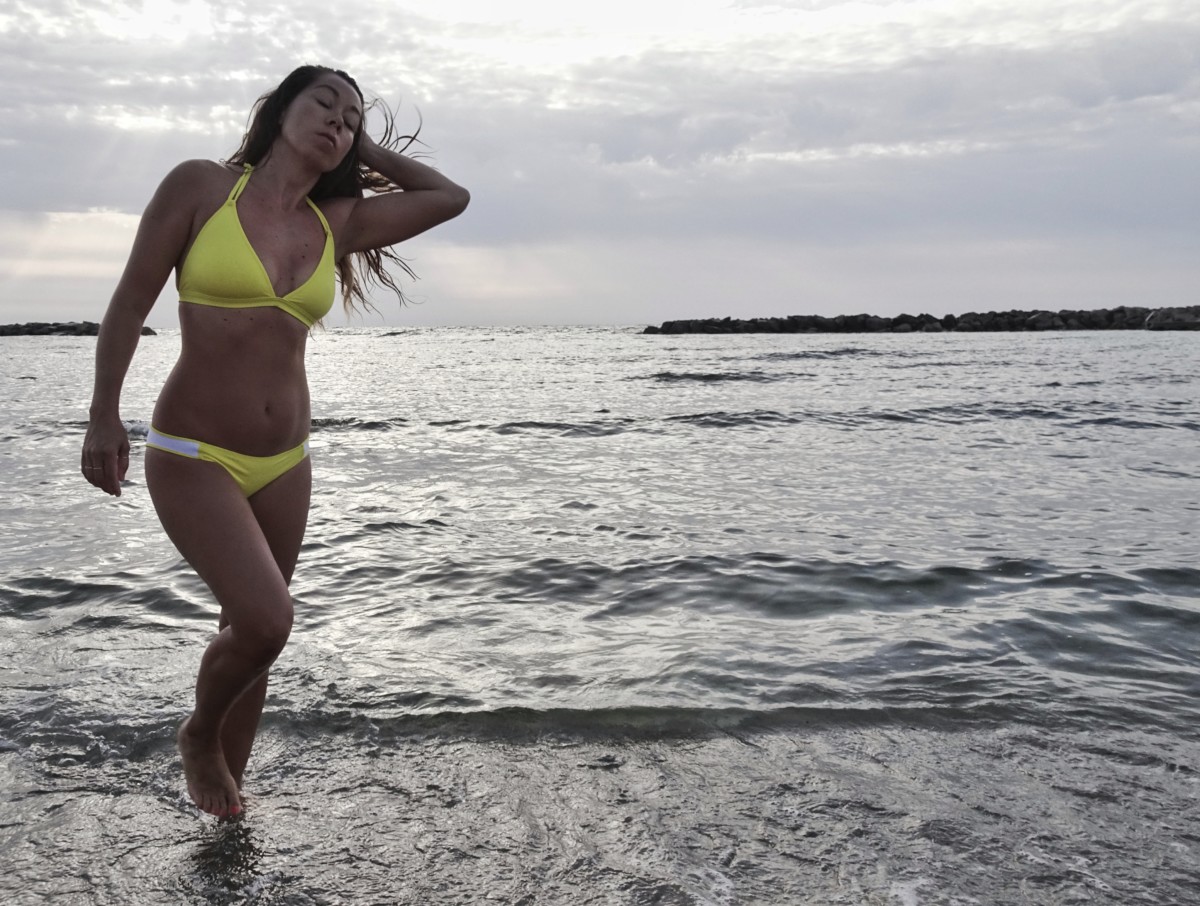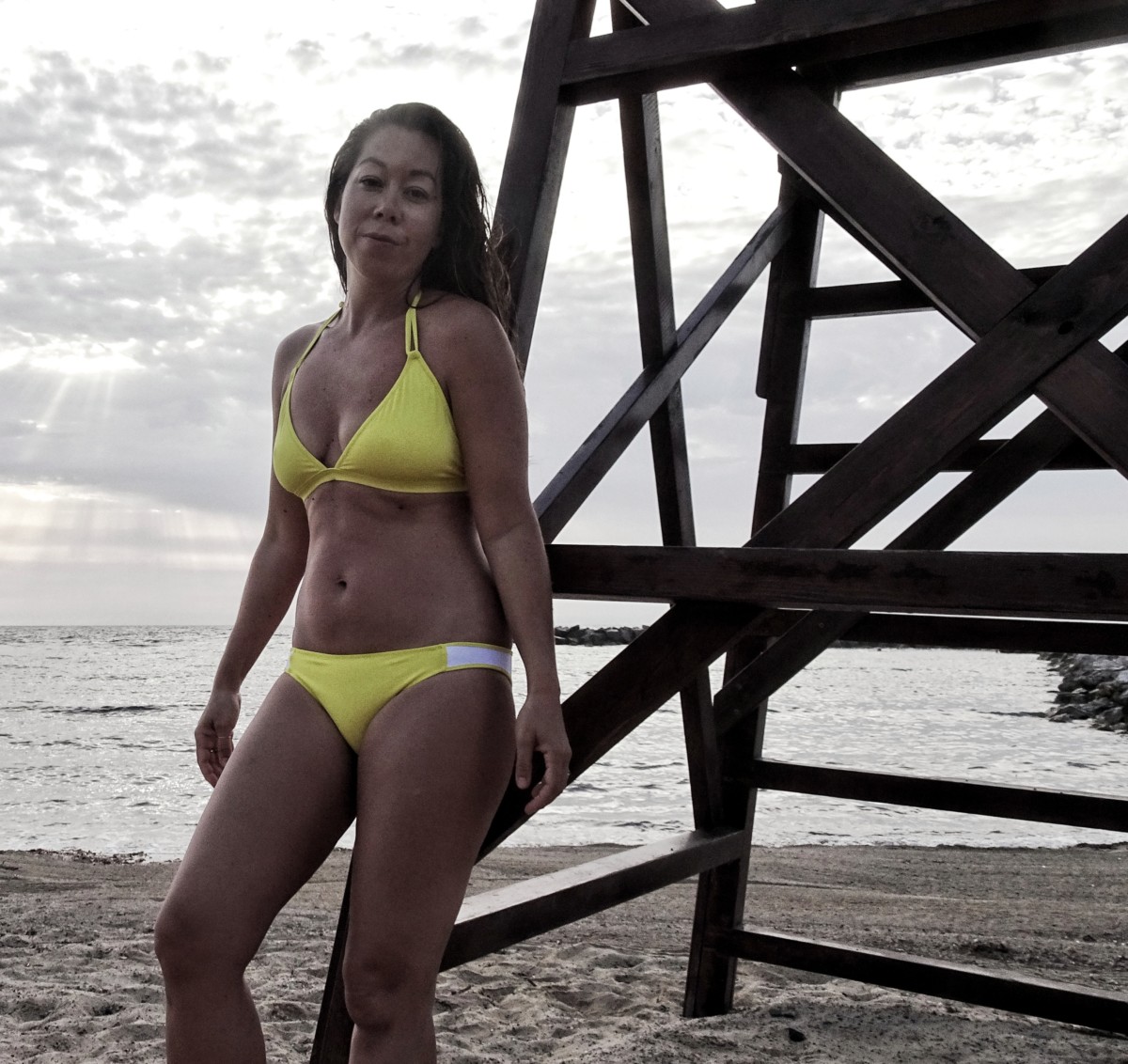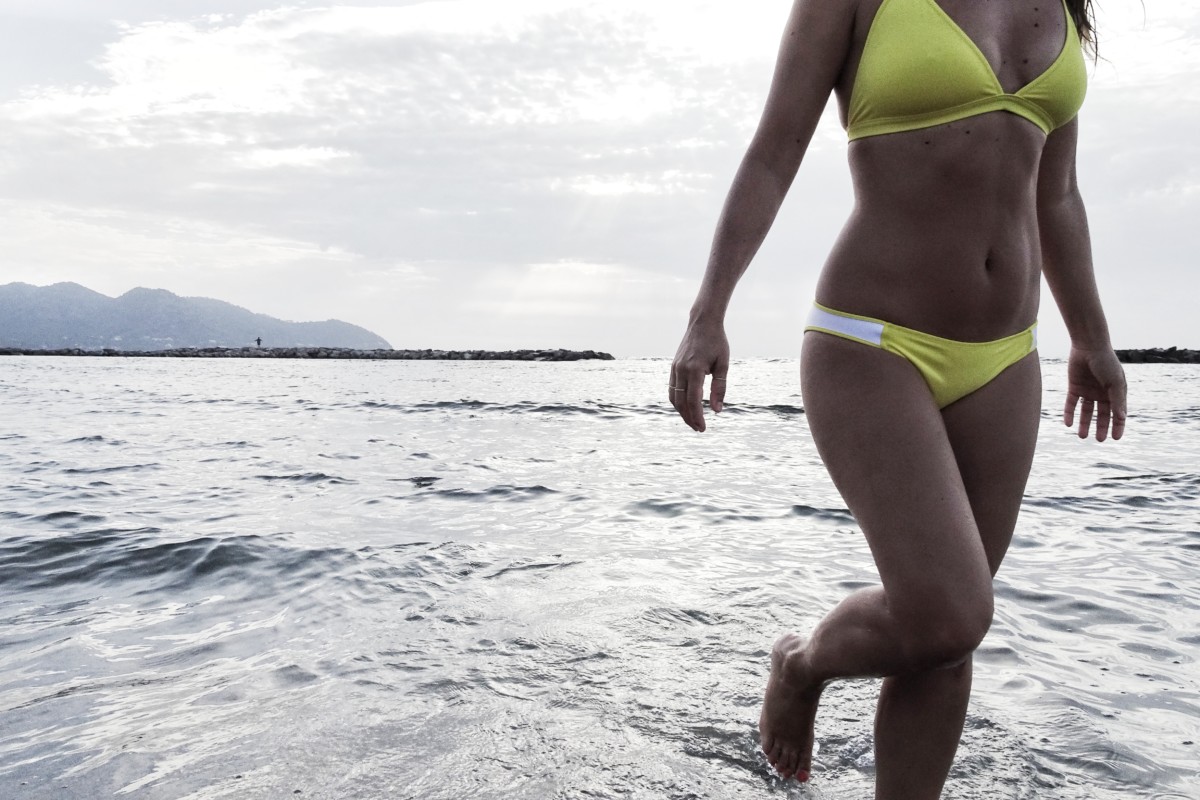 Competition now closed.
Photo By: Copyright Bikinis and Bibs