Nubo & The Grounds – A Family Day Out In Sydney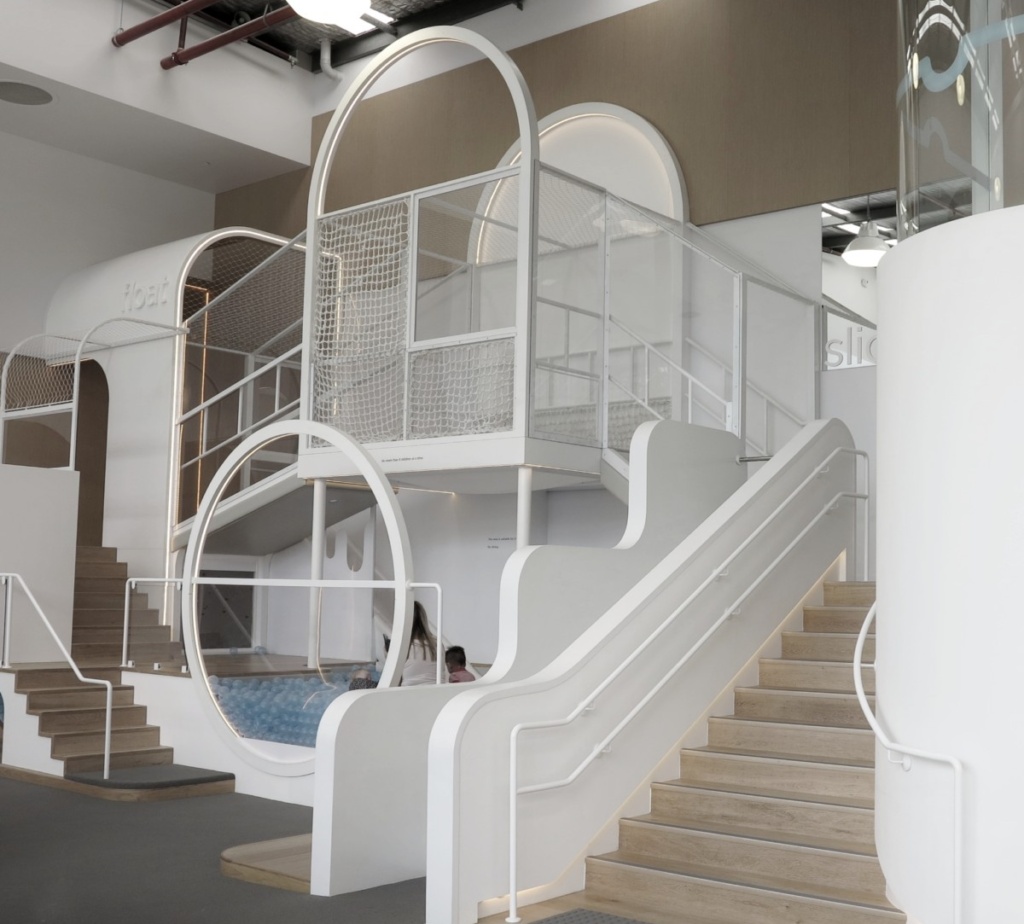 If you're in Sydney with small children I recommend this day out. It's enjoyable for both parents and kids which,  in my opinion, makes the ideal type of family outing. Once you have exhausted all the tourist attractions and are looking for more entertainment I suggest taking the children to Nubo followed by lunch nearby at The Grounds.
Hire a car and drive to Alexandria where you'll find Nubo – a futuristic play space which challenges all other soft plays and play spaces by shunning colour and instead using a palette of white, wood, pale blue and steel. Nubo means cloud and the space has been designed to bring imagination and interaction back to basics in uncomplicated and beautifully designed spaces.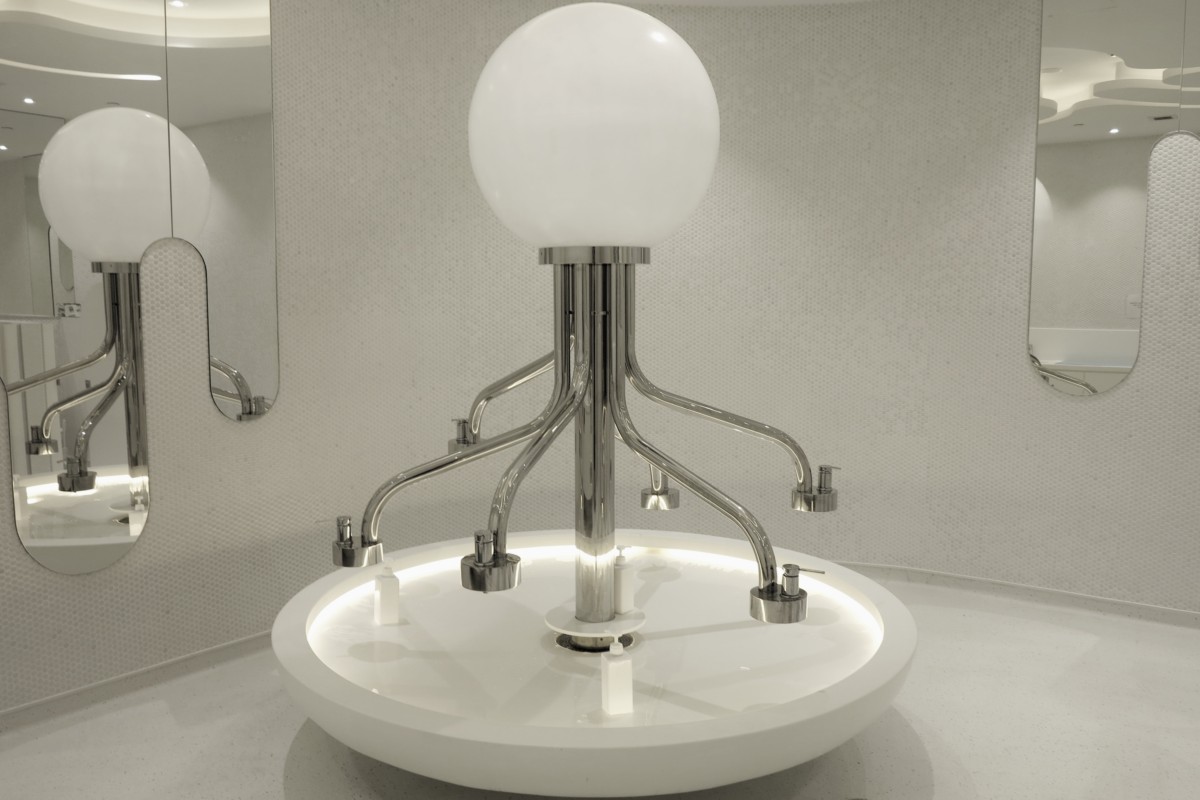 Children's Loos (!!!)
For parents who generally find themselves leaving soft play with a migraine (me) this is a dream. There were times I felt, however, as beautiful as it was (for parents to hang out in) it lacked a little fun for the kids but it's a different type of play I guess and it definitely entertained for a good hour before lunch around the corner at The Grounds.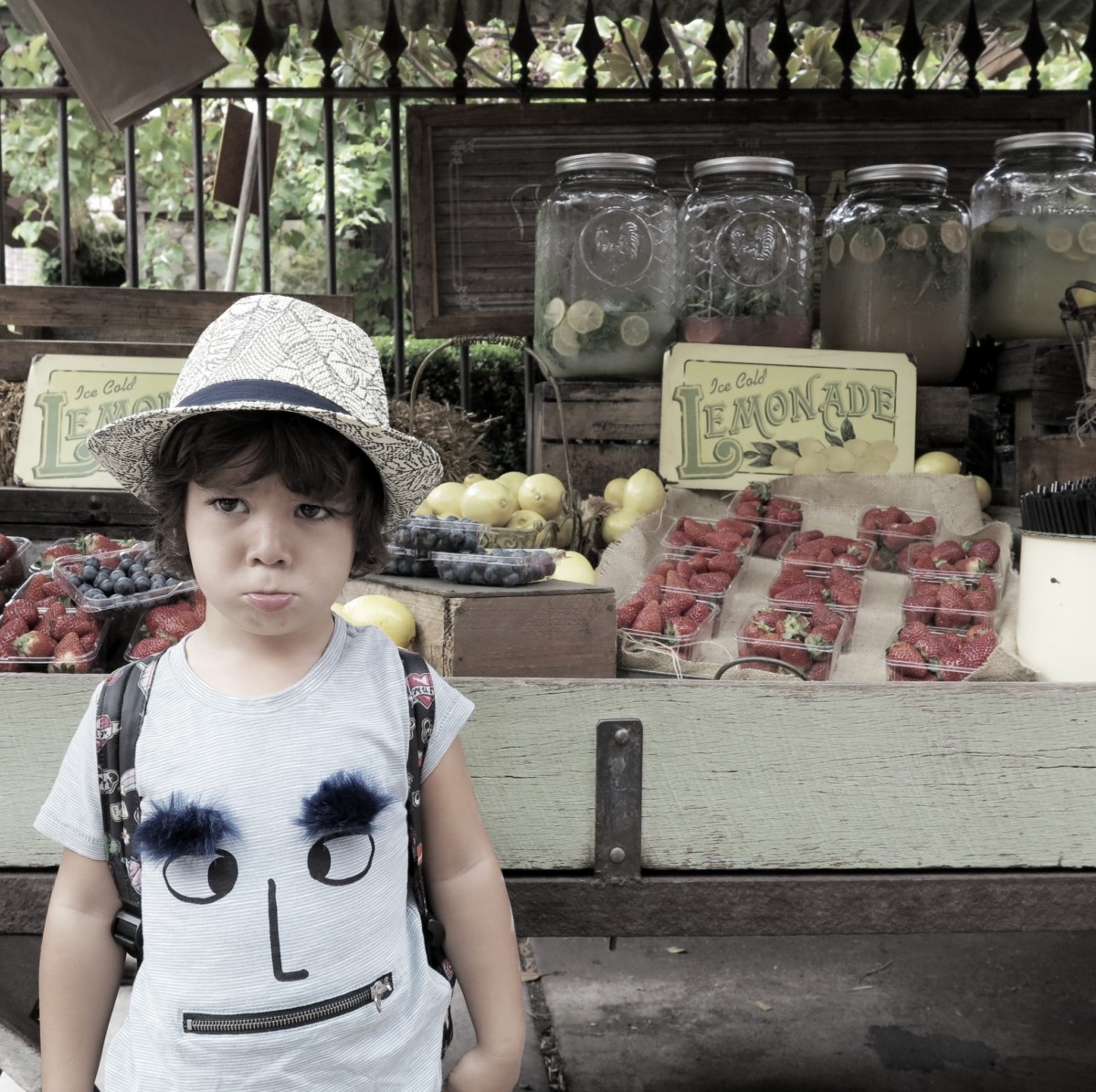 The Grounds is an old pie factory converted into a very pretty all in one restaurant, organic garden, farm, patisserie, market and coffee shop. It's a good informal place to eat with kids and has lots of quirky corners and cool interiors. We ate in the cafe and the food was really good. Rex had the Choccy and Hazelnut shake (which he LOVED) and we had the lamb baguette…which we loved.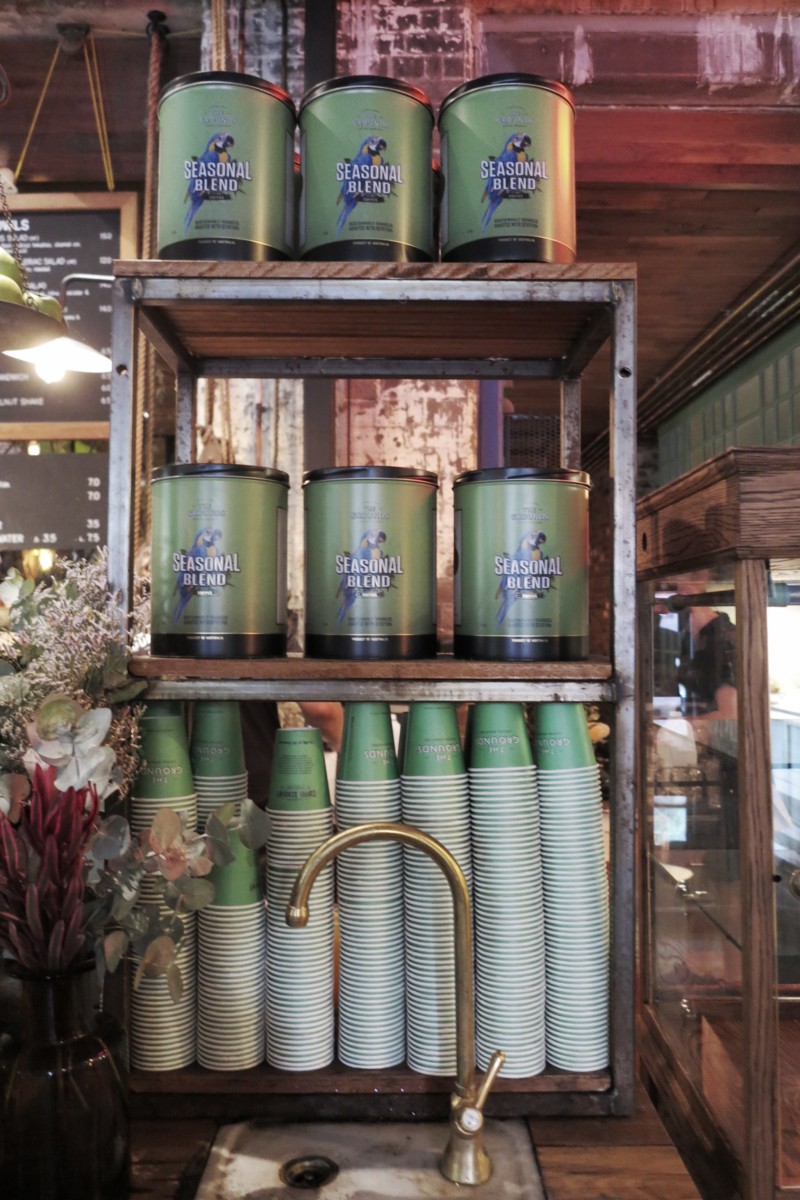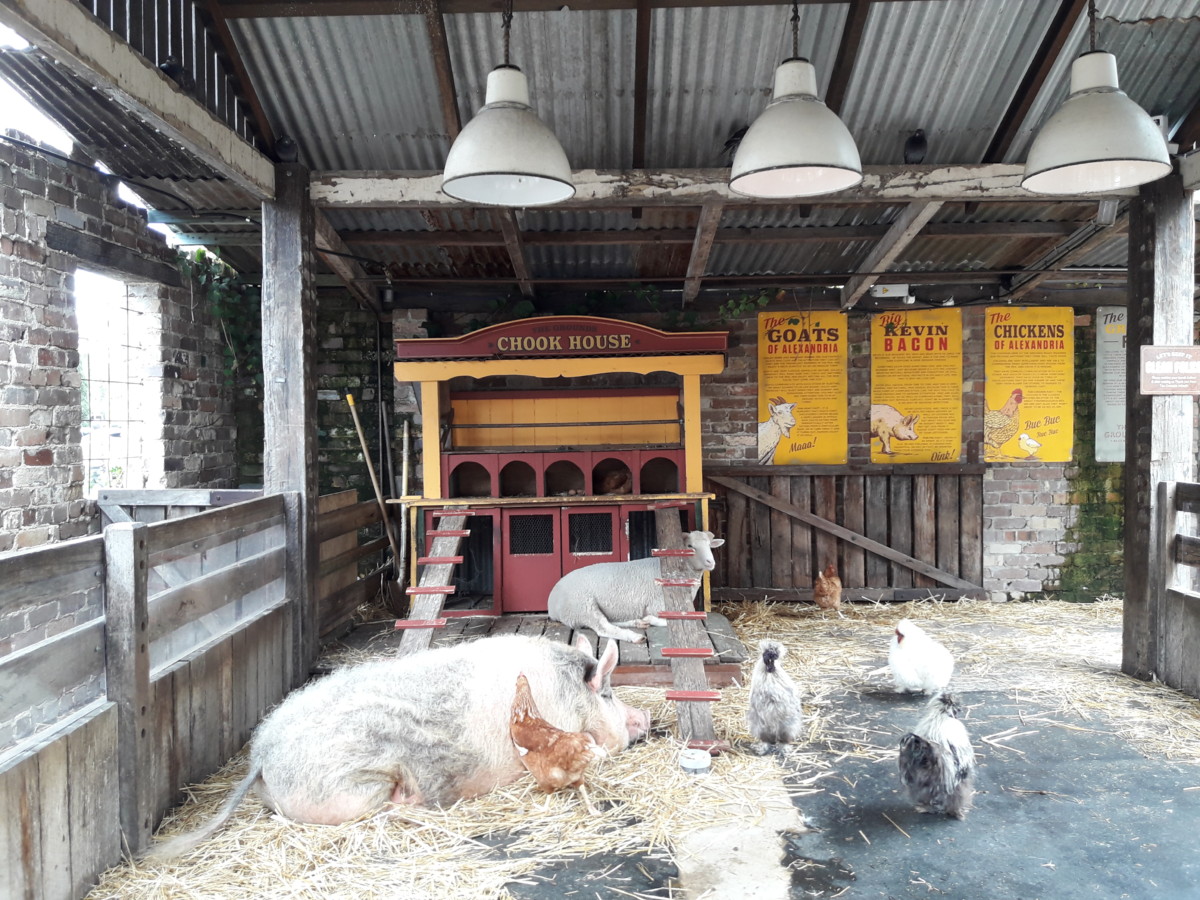 Need To Know:
Nubo
Parking: there is a metered car park shared with Skyzone or if you are lucky like we were there are a handful of non paying spaces right outside the front of the Nubo building (there might have been a time limit on these but we stayed one hour and it was fine)
Entry: Full prices are here. We stayed for one hour and it cost $10 per child over two years with extra activities like painting and cooking having an additional cost. Adults enter for free.
There is a cafe selling drinks and snacks – you can't take your own food in.
The Grounds 
Parking: See here
Don't forget to go and look at Kevin Bacon the pig and his friends in the little farm area around the back
Walk around before you decide where to sit and eat…it's much bigger than you think
For more information see the websites: Nubo and The Grounds