Parent Escape: The Spa at Bedford Lodge Hotel, Suffolk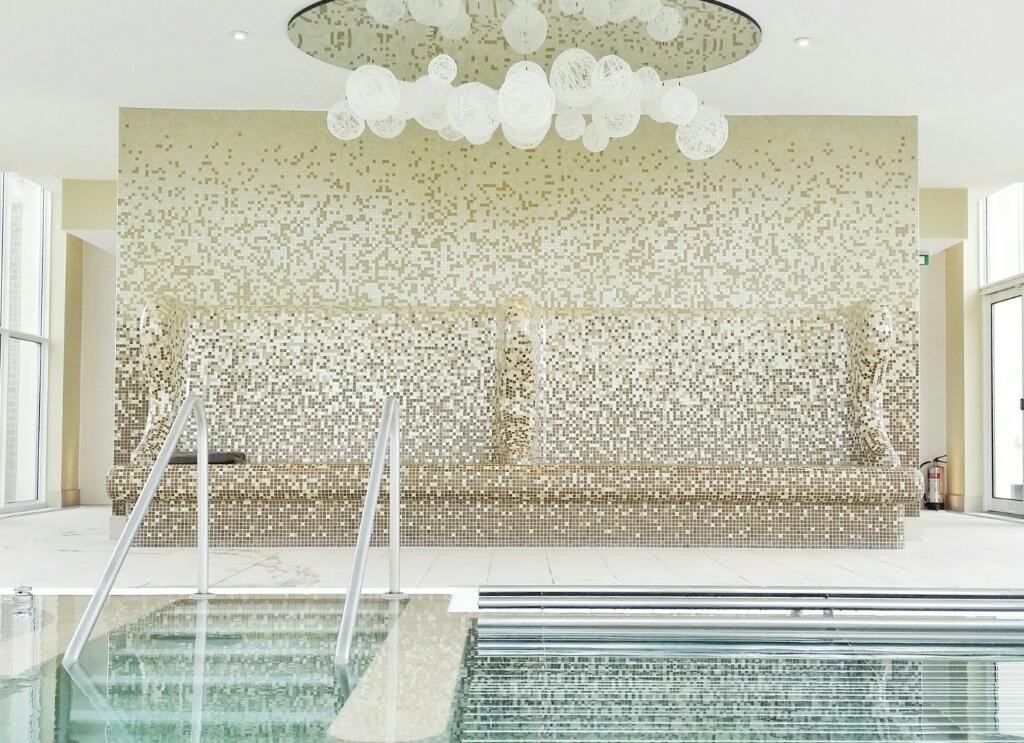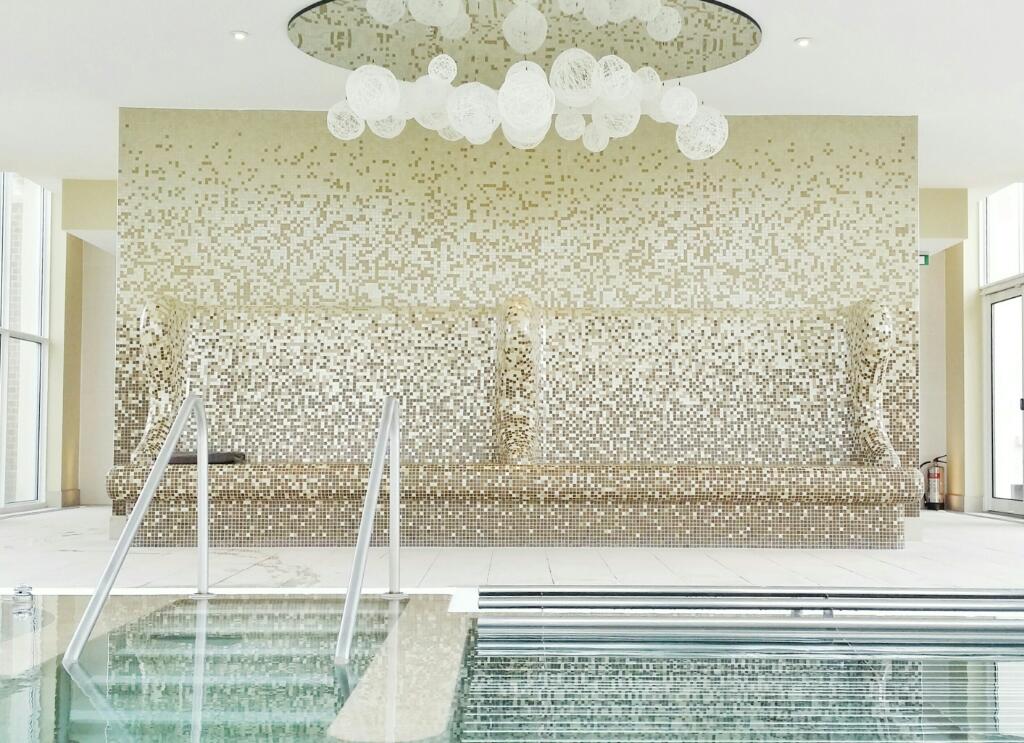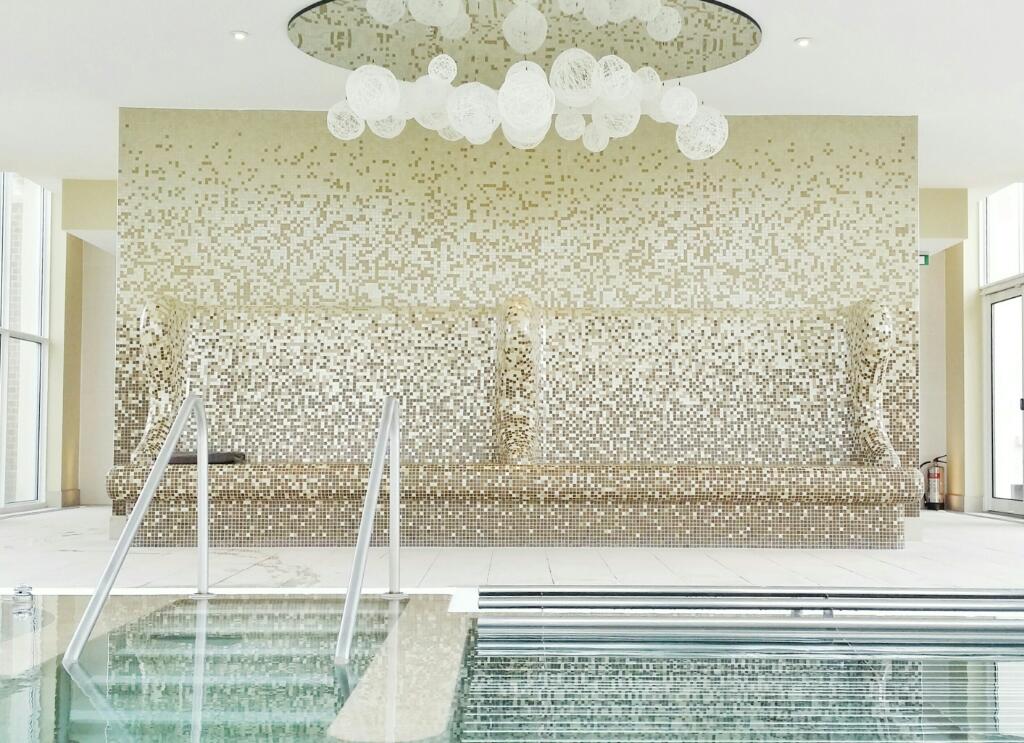 A couple of months ago, The Spa at Bedford Lodge Hotel in Suffolk invited me to spend a day trying out their facilities and a couple of their spa treatments.  It was a hard decision but I obliged.  Can I just say I LOVE SPAS!!!  I know everyone does but I think I am obsessed.  I have been told my bathroom looks like a spa –  it did before a token rubber duck gave birth to a family of rubber frogs, a non-slip crocodile mat and weird little man in a submarine.  The rolled towels and scented candles are somewhere in there still I know it.
I was more than happy to escape my so called spa for a proper one.  The Bedford Lodge Hotel is a pretty little country abode situated in the equine town of Newmarket.  The hotel is in a beautiful Georgian-built property which once formed part of the estate of the sixth Duke of Bedford and whilst some of the hotel is still being refurbished, the spa was newly built in 2013 meaning that everything is still sparkling.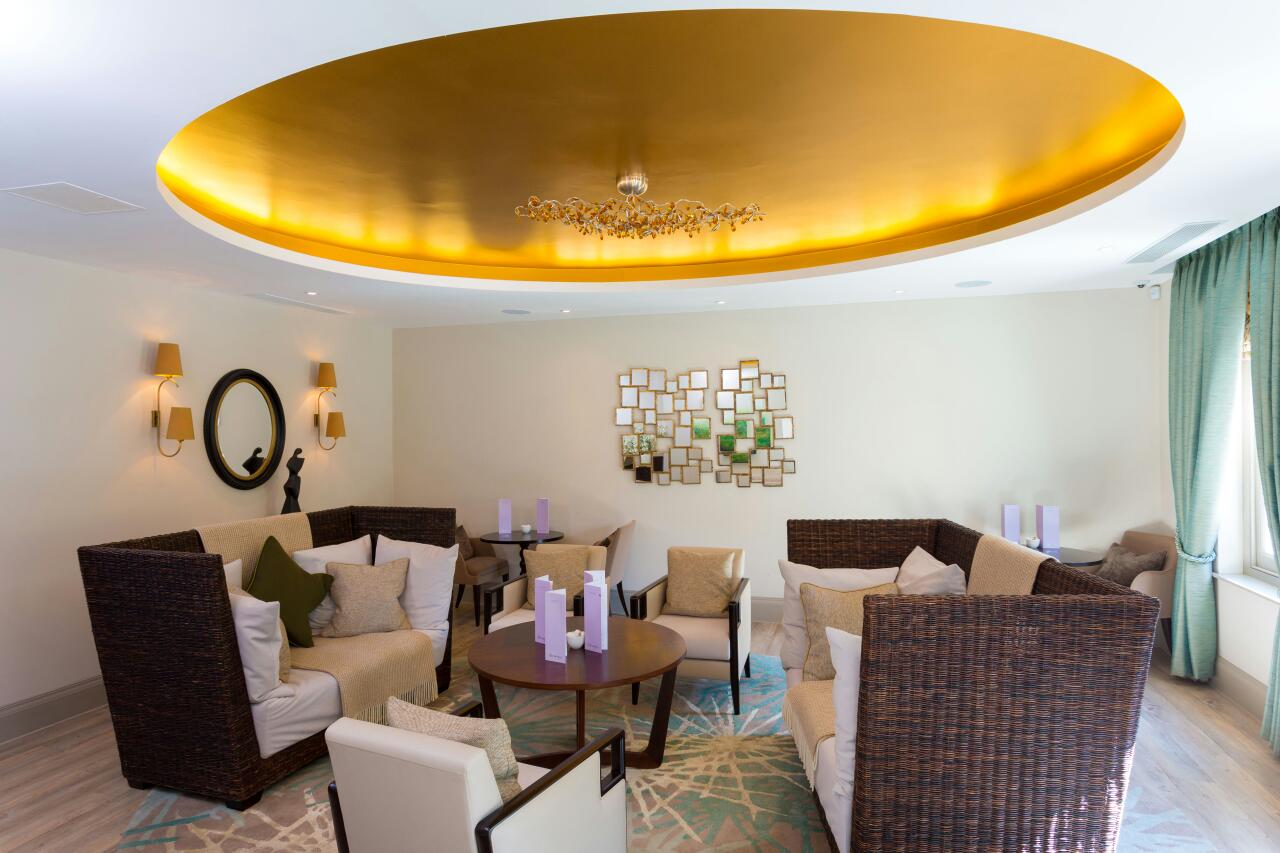 Loved the Gold Glamour in The Spa Lounge
Talking of sparkling, I was warmly greeted with a glass of Champagne and served this delicious crab salad for lunch in the spa lounge. The menu caters for all types of spa-goers with dishes and drinks from super healthy to super indulgent. I sat in a bay window looking out on the spa grounds, savouring every peaceful, uninterrupted morsel and sip – bliss already.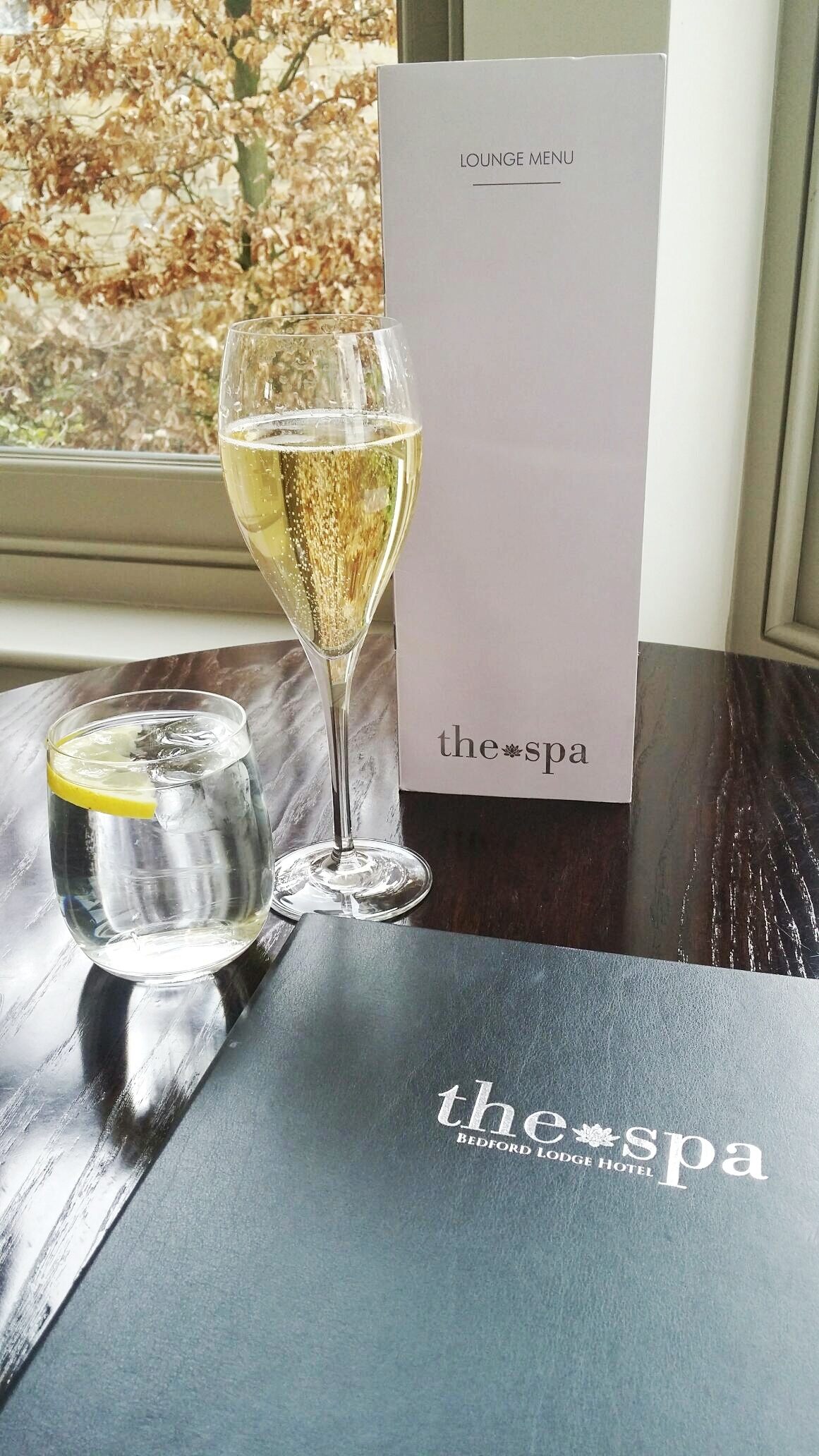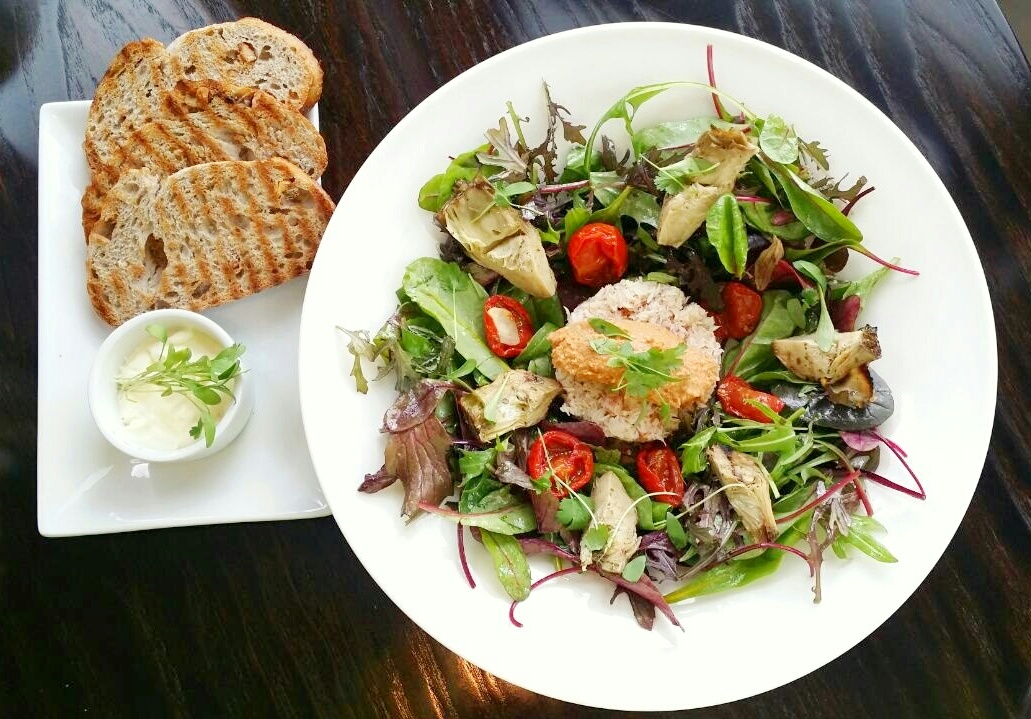 You may be thinking Suffolk is a long way to travel for a spa day, especially if you live in London where there are countless top-knotch spas but actually this is one of the reasons I like The Spa at Bedford Lodge.  Not intimidatingly grand nor uncomfortably small but instead cleverly designed to feel cosy and personal yet spacious and fully equipped.  The floor to ceiling windows around the hydrotherapy pool flood the room with natural light so whilst you sit and enjoy being pummeled by the numerous water jets, you can also get a little bit mesmerized (in a nice way) by the glittering tiles on the heated mosaic lounge chair.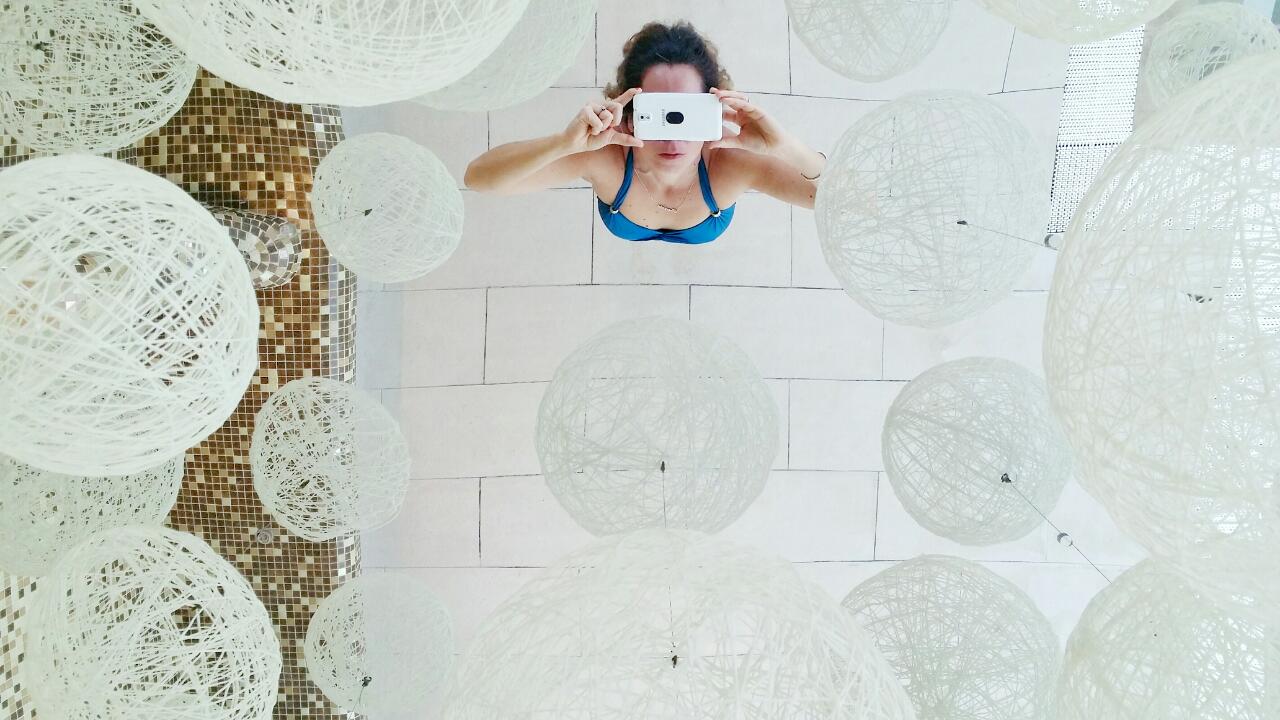 The thermal areas in the spa (the sauna and steam rooms) also feel unusually spacious and relaxing to sit in.  On many occasions I have sat in these rooms and felt bored (I know that could be my inability to switch off) but more floor to ceiling glass and big spacious rooms means you can see what's going on both inside and out.  It looks like the days of walking into a room thick with fog and almost sitting on the gentleman in the red speedos, are on their way out, thankfully.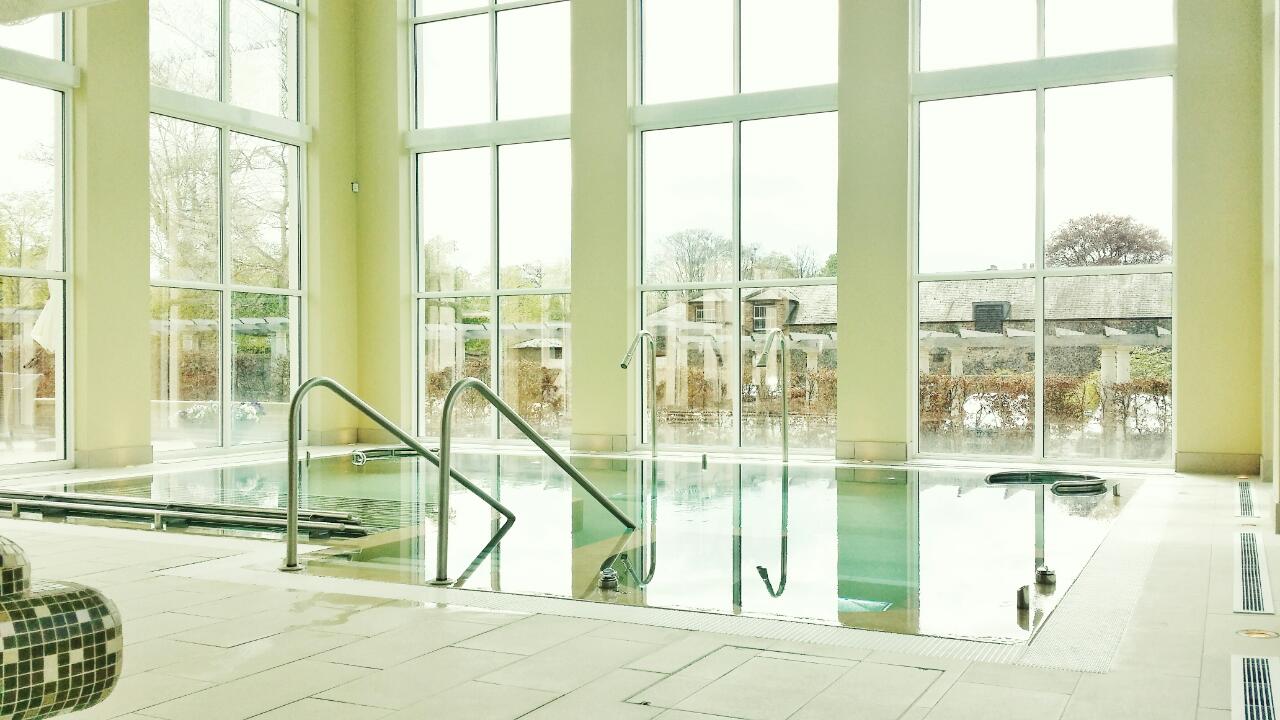 The Hydrotherapy Pool
They use ESPA products at The Spa and luxury manicures are by Jessica.  The facial was expertly executed with just enough analysis to make you feel like changes were going to happen but then also ample silent scrubbing and massaging around face, head and neck to lull you into a light, relaxing sleep.  Nails were buffed and preened by my therapist Rachel who then painted them perfectly in blood red – smooth round the edges and colour evenly applied. There is a small relaxation room to retire to after treatments or, as I did, you can sit upstairs on the veranda daybeds which overlook the pool.
So if you are looking for a petit spa retreat that is away from the hustle and bustle of the city then I can recommend The Spa at Bedford Lodge where food, facilities and treatments were well worth the visit.  To book a spa day visit: www.bedfordlodgehotelspa.co.uk