Cosy Toddler Pyjamas – Gap and Bonds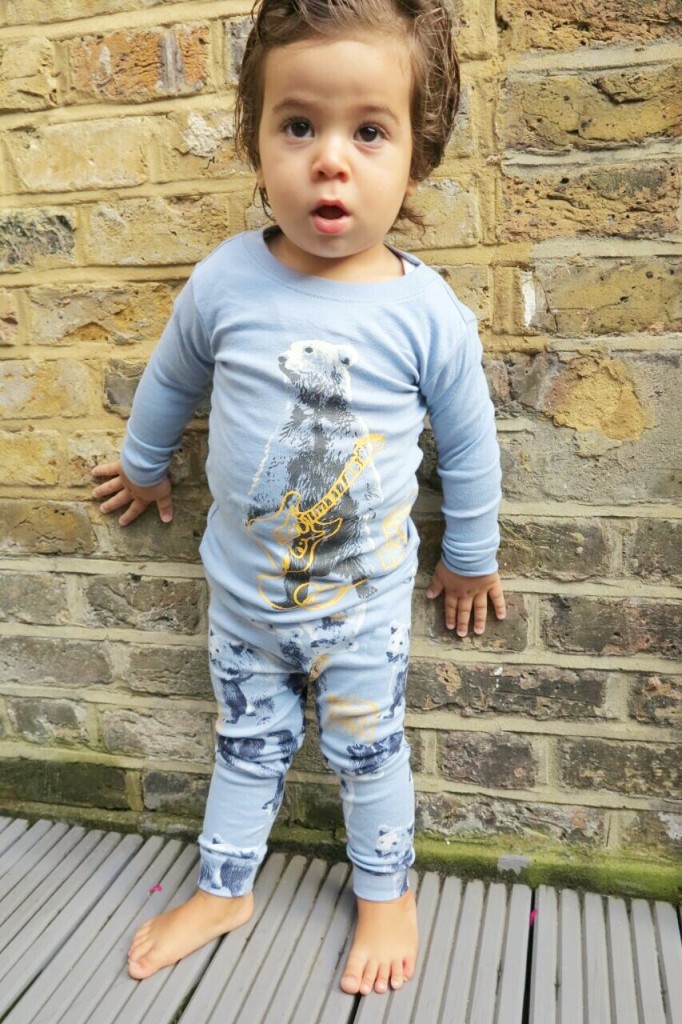 I decided that we had probably reached the limits of T-Rex's age 6-9 month sleepsuits (he is almost 2) and it was time to invest in some new sleepwear.  The reason I have been holding off is because most of his sleepsuits are zip- ups which I bought last year from Bonds in Australia.  Popper sleepsuits should be banned – they are the most difficult things to try and do up when you have a mini Jackie Chan kicking and jumping at bedtime.  Luckily I found these cute zip suits and PJ's at Gap.  I particularly loved this Guitar Bear Sleep Set as a zip suit alternative.
T-Rex is 'delighted' with his new pyjamas – Guitar Bear Sleep Set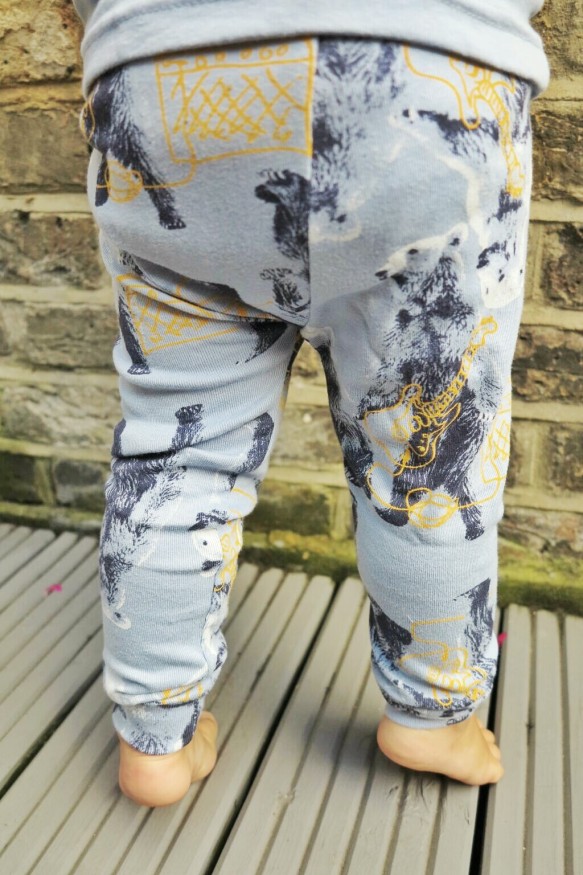 There are lots of these zip suits to choose from at Gap but here are four of my favourites for both girls and boys.  The feet have rubber soles to stop them from slipping around.
Forest Bear Footed Sleep One-Piece, Stripe Footed Sleep One-Piece,
Forest Footed Sleep One-Piece, Cat Stripe Sleep Footed One-Piece
I wanted to add the Bonds Zip Wondersuits because Bonds do free delivery to the UK if you order over $100 (approx £45).  They might be a bit cooler for our winter than Gap but if you fancy some pops of colour I think they are really cute.  The hands and feet also have fold over cuffs which is handy for new borns and to keep feet warm.
All Bonds Wondersuits – Batik Leaf Print, Tiki Garden Print, Natives Print, Marrakesh Madness Print