Pool With A View – North Sydney Olympic Pool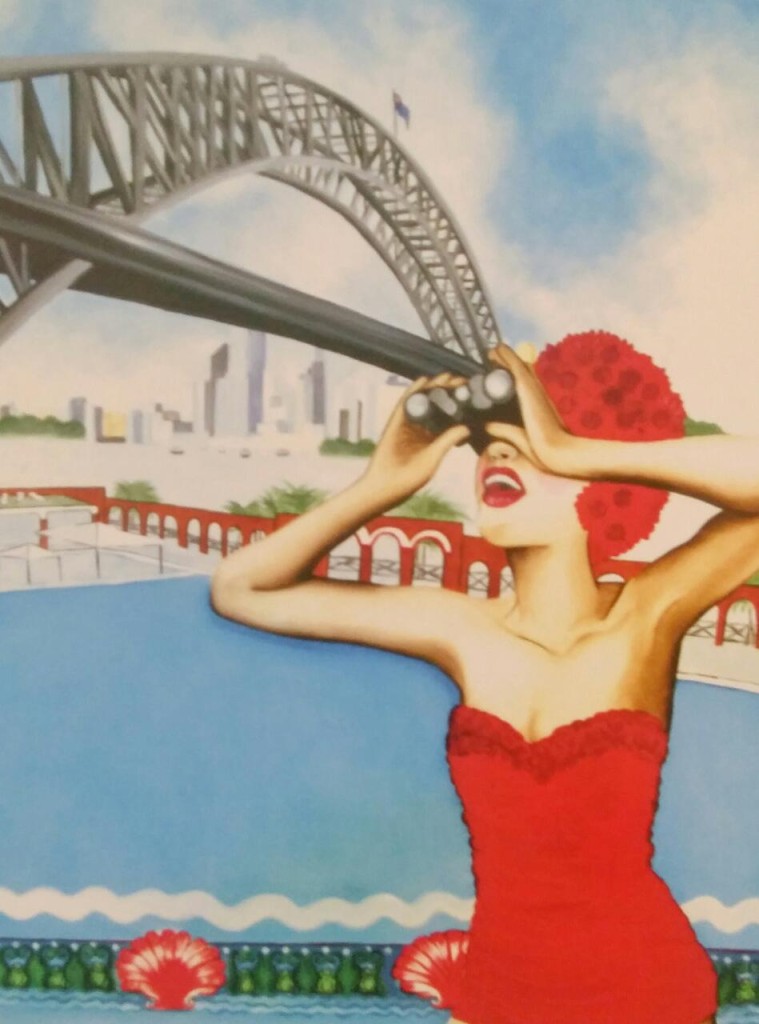 This time last year we were getting ourselves ready for an Aussie Christmas down under.  If you have never celebrated Christmas in the sun, it can be a bit of a weird one…but in a good way.  In Australia, Christmas day  is all about seafood platters or BBQs on the beach followed by a festive swim in the pool or the sea.  One of the most amazing pools (I think) you can visit in Sydney is the North Sydney Olympic Pool.  It is an art deco style lido which sits just under Sydney Harbour Bridge – it is an amazing perspective of the bridge and the harbour.  It is also great for kids as there are two children's pools, one for babies and one for toddlers.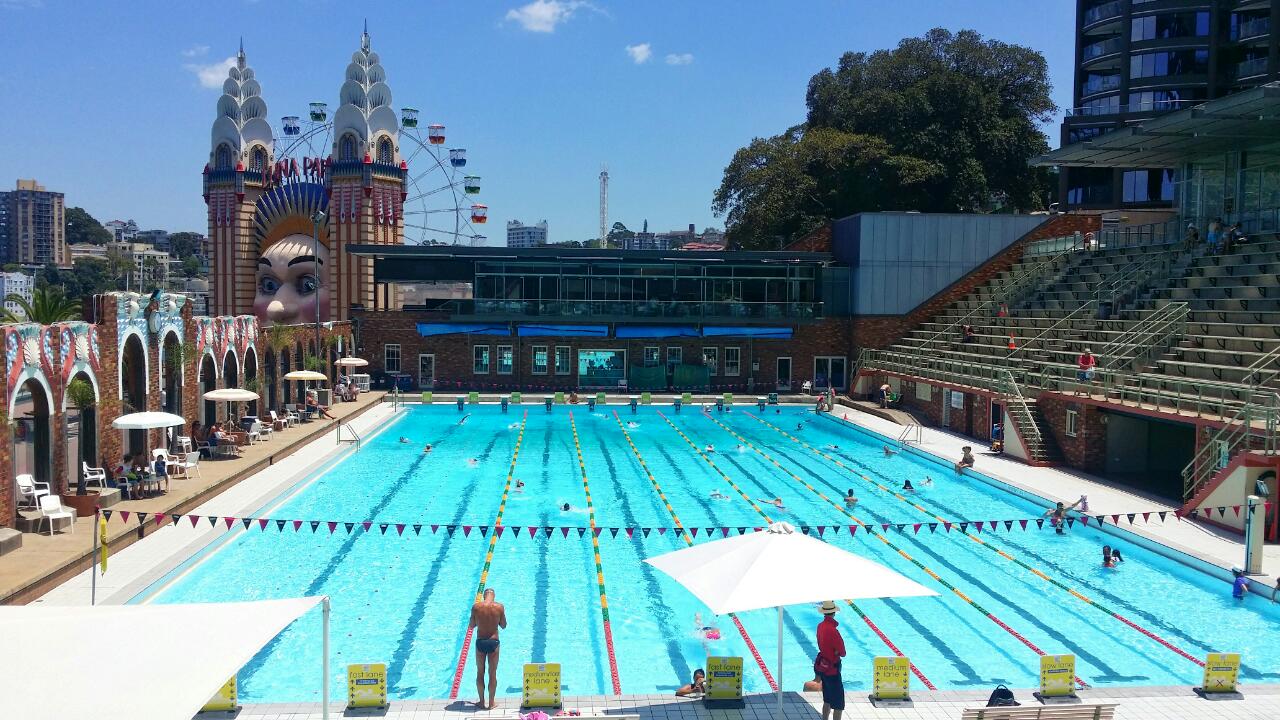 That slightly scary looking face in the background is Luna Park – an amusement park for kids that is conveniently located next to the pool.  So if they aren't tired out from swimming then you can wear them (and yourself) out some more here.
There is a handy green space away from the main pool where you can sit with the children and have a picnic without worrying that they are going to fall into the water.  There is also a small cafe that serves minimal food and drink.  If you are in a position to go and have a nice lunch (ie. you don't have a toddler with you) then Ripples serves posh nosh with views or else Kirribilli which is a ten minute walk from the pool has loads of nice little cafes and restaurants.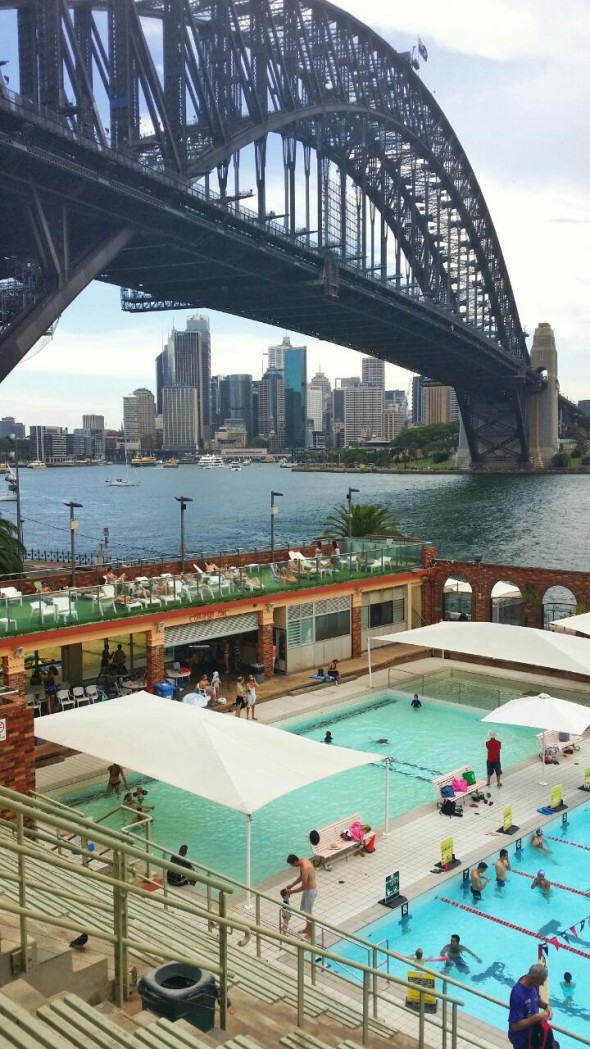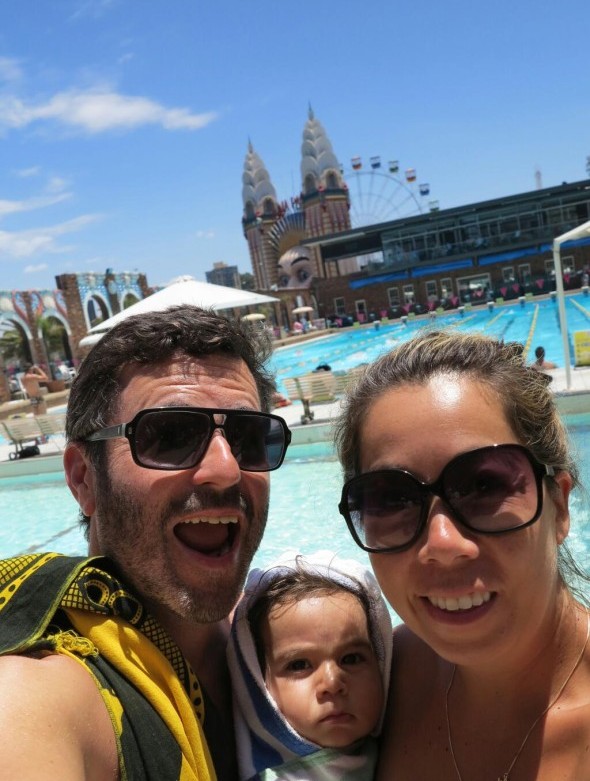 You can get to North Sydney Olympic Pool via three ways:
Driving and using the Park & Swim scheme.
Get the train to Milsons Point
Get the ferry from Circular Quay to Milsons Point Wharf (directly outside the pool)
Photo By: All images are copyright Bikinis and Bibs