The Gold Dress & Other Sparkly Outfits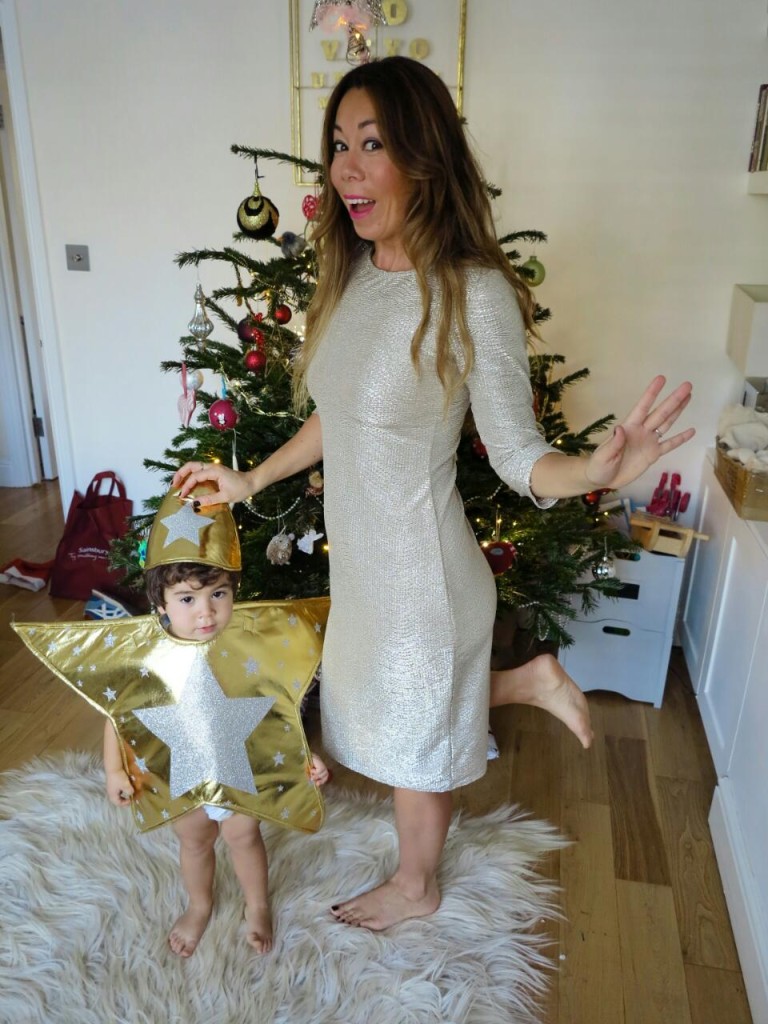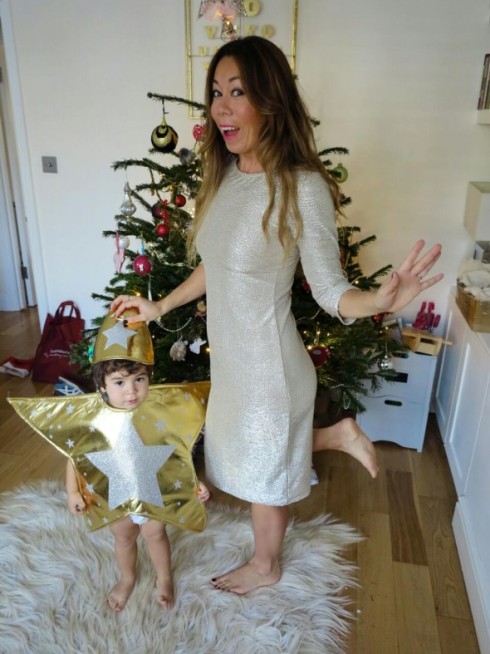 A couple of years ago when I was pregnant with T-Rex, I bought a gold dress (above) from Peckham Rye Indoor Market…I know classy huh?  This last minute purchase was an attempt to look vaguely decent at a wedding whilst also being a swollen butterball at nine months pregnant.  Well, people were probably being kind but I couldn't have asked for a better reaction to my £20 gold dress – it was a hit.  Two years on and it's making a comeback – I tried it on and it's still doing its thing.  Who knows it may even be my Christmas Day outfit – whoop whoop!
Anyway I know gold is not for everyone so sorry for you non-goldies reading this post but whilst the Peckham Rye dress is sadly no longer available, here are a few alternative gold options for this Christmas.

If you are pregnant, I think you may need a pair of these in your life…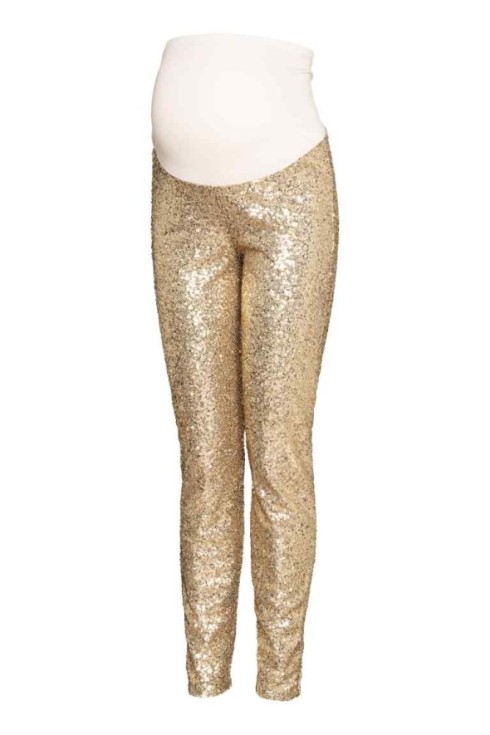 Or if the whole gold bling thing is a bit too much you could just wear black and pop these glitzy fellas on your feet…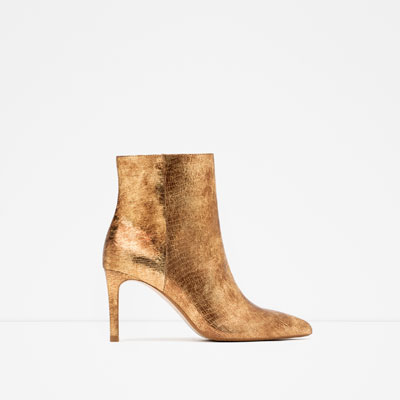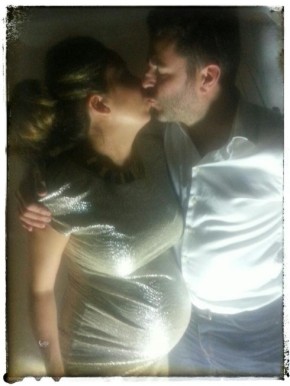 Sorry about this cheesy photo but it is Christmas! 😉
Dresses from top left: H&M; French Connection; Rare at Topshop; Bik Bok at Zalando.co.uk
Mama Sequinned Leggings: H&M
Shiny Ankle Boots: Zara
Photo By: Images copyright Bikinis and Bibs unless otherwise stated