Sunny Art For Winter Days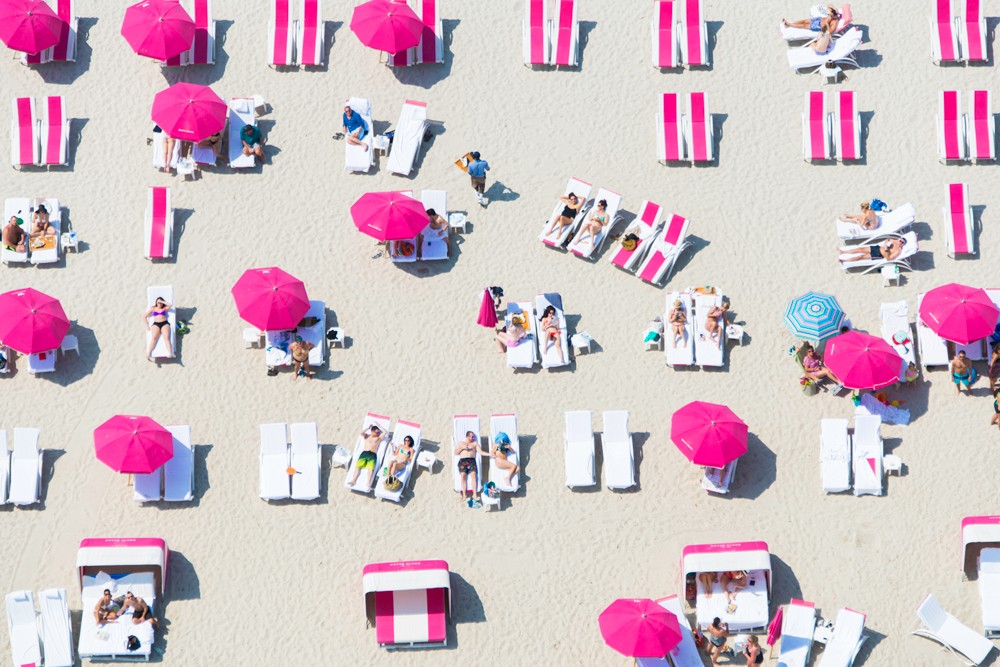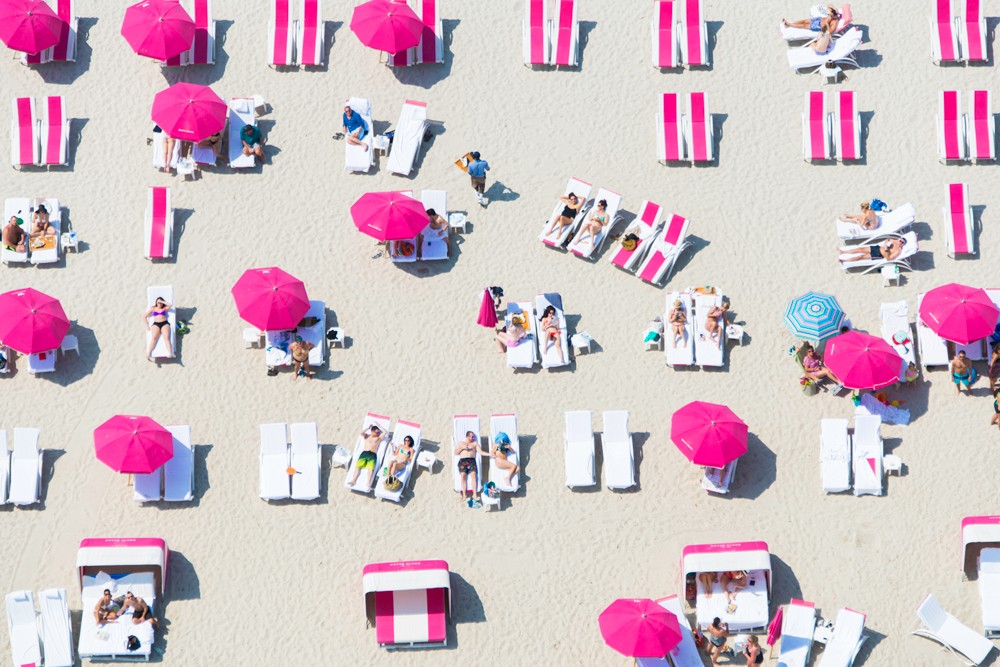 As I write this post (uncomfortable and sweltering) in a 38 degree heat in Australia, I'm aware that everyone back at home in England is freezing. For me, January can be such a depressing time of year, especially when you live in a cold climate. I know I definitely suffer from SAD when Christmas is over and the reality of grey skies and work kicks in. So I thought I'd start this year with a post on brightening up your January by investing in some sunny art. If you can't escape to sunnier climes then bring them into your home. Here are a few artists I've found over the last year whose travel inspired pieces make me feel happy.
Malika Favre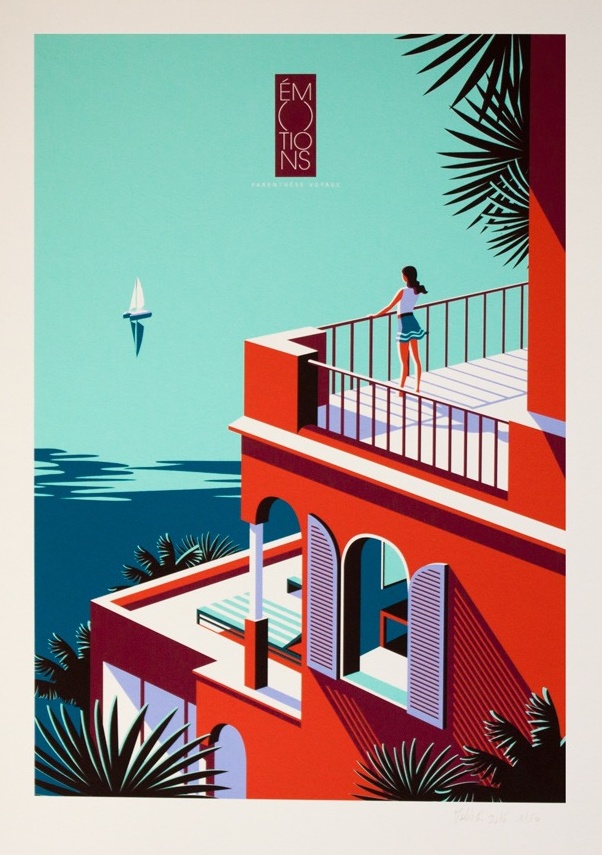 Malika is a French artist based in London, I love her simple style and bold pop art colours. She does lots of travel inspired and beachy scenes, this is one of my favourites – it's called La Cote.
Gray Malin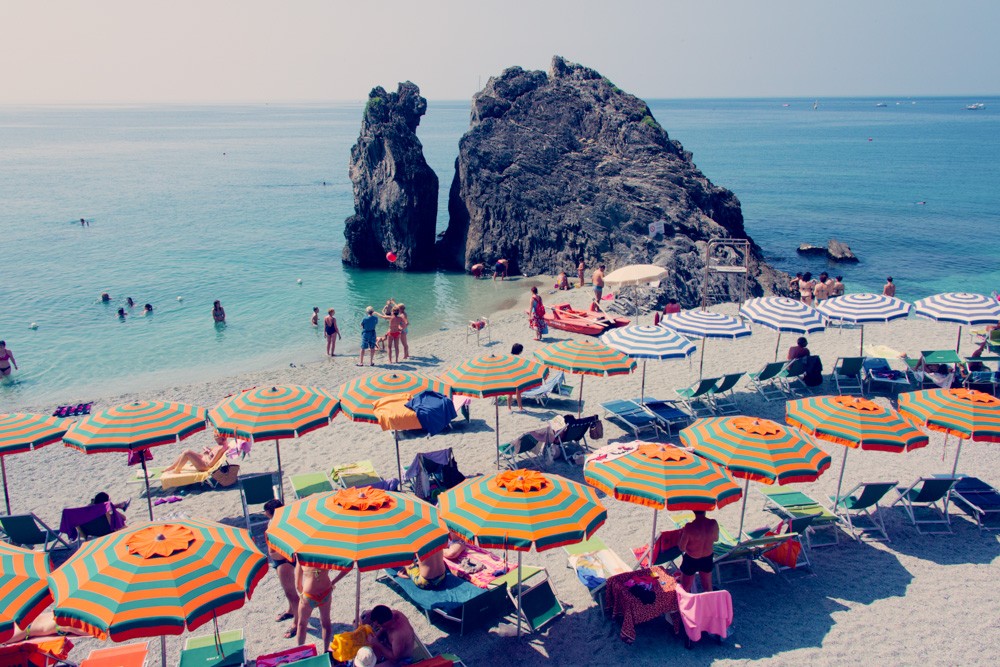 I am a big fan of anything by Gray Malin. He captures the essence of beach holidays so well and whenever I look at his photos I just want to jump into the scene. This one is called Monterosso, Cinque Terre and it's from the Dolce Vita Collection, inspired by the glamour of the Italian Riviera. The title image to this post is also Gray Malin and called Pink Beach Club Miami.
Bodil Jane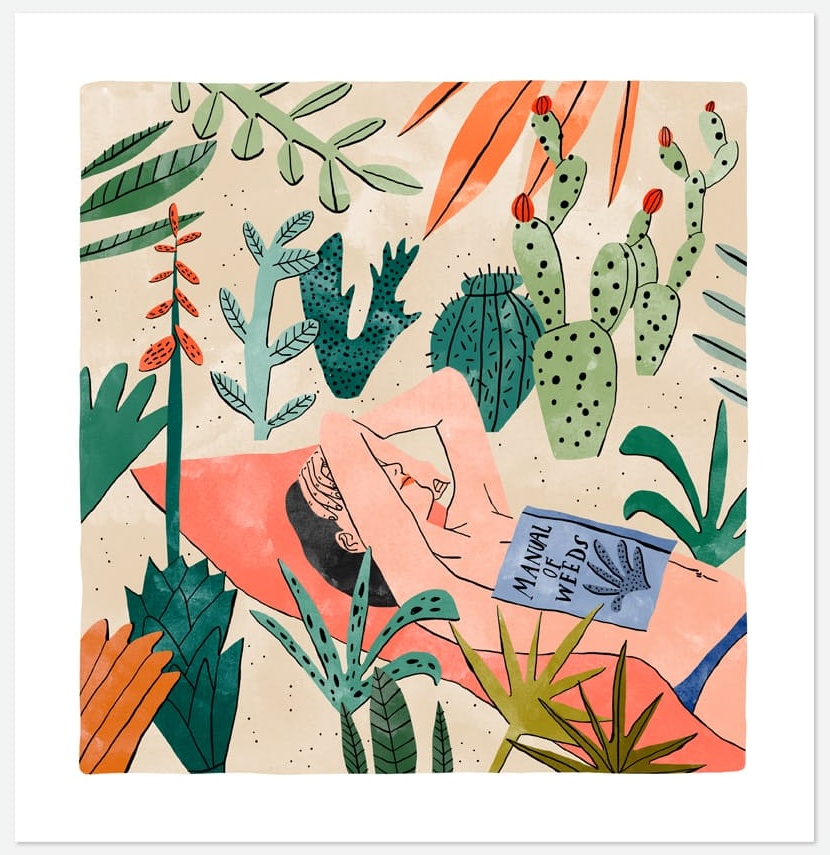 Bodil Jane is an illustrator from Amsterdam. She illustrates everything from food, fashion, interiors and more. Much of her work has a tropical feel to it with lots of exotic plants and animals featuring.  This piece is called Beach Girl  – I love it's Mexican vibes.
Jennifer Lia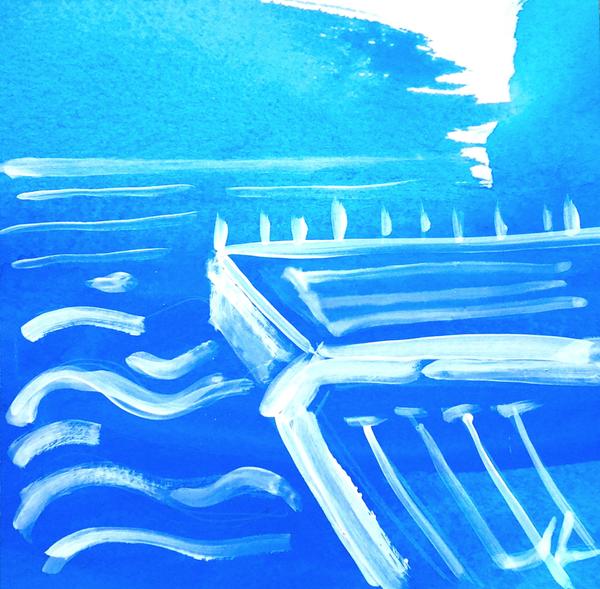 My most recent discovery in Australia has been Jennifer Lia. I would love to take a piece of her art back to England with me (maybe I will). She is from Manly on Sydney's northern beaches and this piece is called Study of Icebergs Pool and is from her new series called 'Local – an ode to the iconic beaches of Sydney'. The colours and bold simplicity are what draws me to this piece…it's Bondi Icebergs all over.
Photo By: Copyright of all featured artists