5 Stunning Family Beaches in South Mallorca

One of the things I like most about Mallorca is its amazing beaches.  Some of them are like being in the Caribbean – clear, flat, turquoise waters and bright white soft sand.  They are perfect for kids of all ages but especially good if you have toddlers and babies.  Here are five that I loved in south Mallorca.

Cala Mondrago – The Small Bay
One of two amazing beaches in the Mondrago National Park, Cala Mondrago is small but beautiful, especially if you go there from 9am to 12pm (it's not like you are going to have a lie-in right!?)  This beach is great if you have a toddler like mine that likes to wander, because you don't have to wander that far with them and also they can't wander for miles when they inevitably decided to trot off on their own.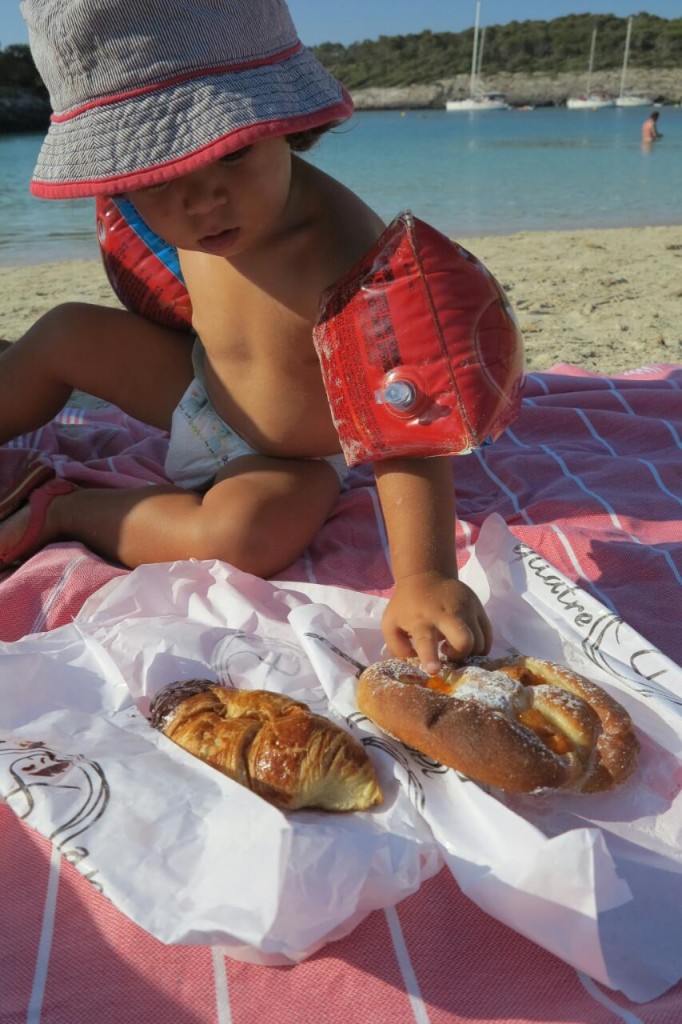 Breakfast On the Beach at Cala Mondrago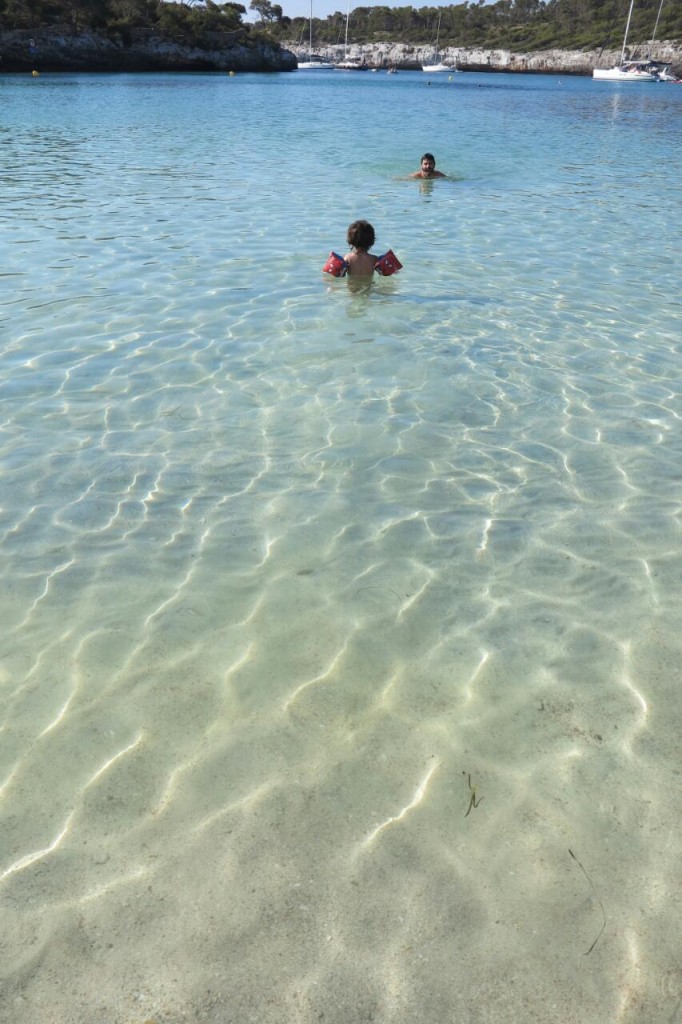 Shallow water at Cala Mondrago
Sa Rapita – The Miami Style Beach
When you get a glimpse of the sea colour of Sa Rapita from the road you just feel like "I have to go to that beach!". TURQUOISE water and a never ending stretch of sand. Of all the beaches I am recommending this is probably the roughest – but it is not rough at all, just a few gentle waves. It has a handful of little beach cafes and bars nearby too.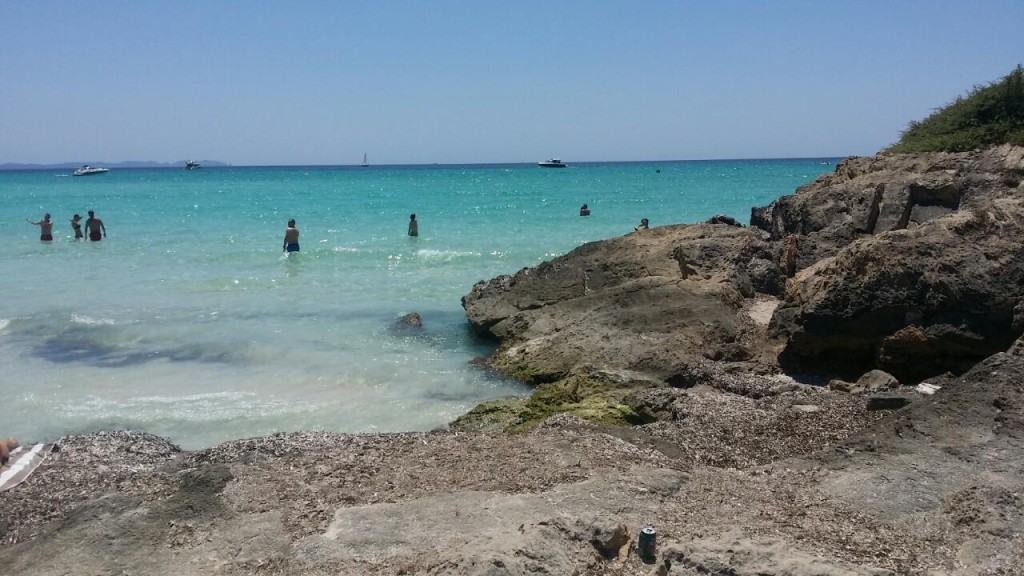 Sa Rapita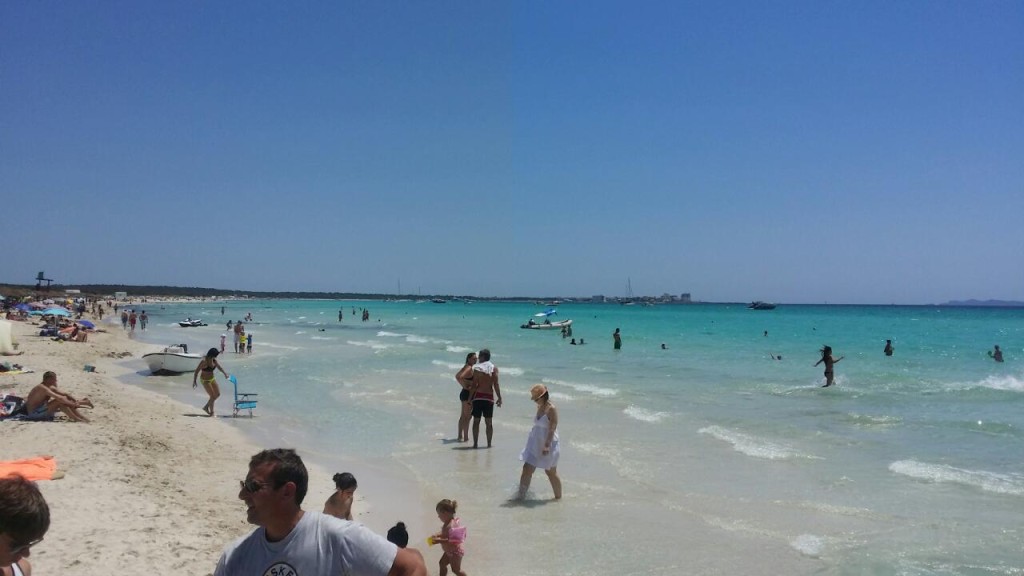 Colonia De Sant Jordi – The Port Beach
I am not into harbour-side beaches at all but I was gutted that I had left it so long into our trip to go to this one. Contrary to my ideas of fuel polluted sea and sand, this beach is as clear as bath water and as still as a millpond.  It is where T-Rex and I spent most of our days due to the fact the sea was so toddler friendly and there was a convenient (if a bit tacky) strip of shops on the promenade behind.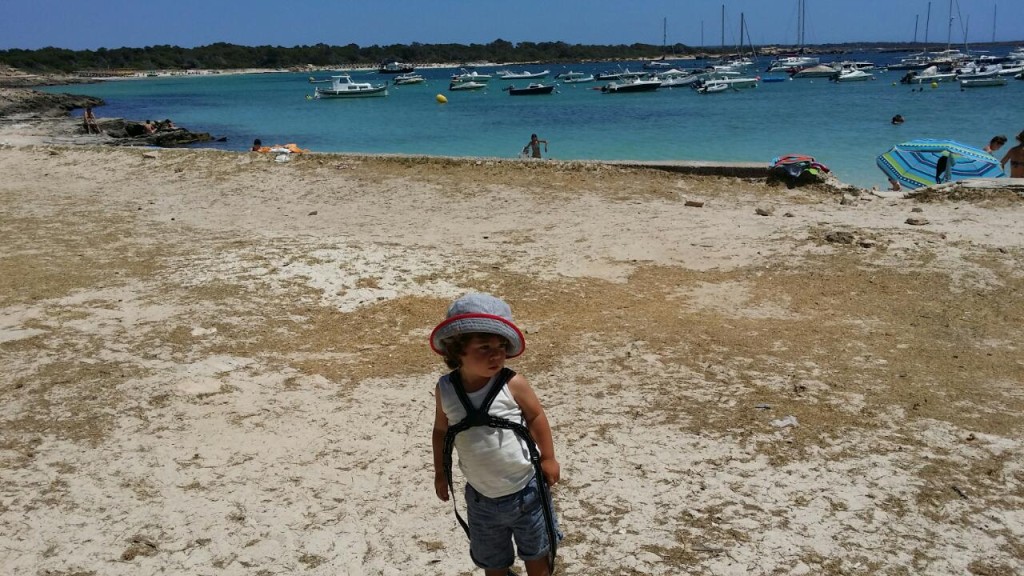 Beautiful Port Beach at Colonia Sant Jordi
S'Amarador – The 'Wow' Beach
This beach is also in Mondrago National Park (first picture).  Park in the car park and you can walk (with a buggy) along the coastal scenic route to the beach – it's doesn't take any longer than the other route.  You will get to a lookout point where you will see the bays of Cala Mondrago and S'Amarador.  It is here you will be wowed I promise! The water is so clear and such beautiful hues of blue green (sorry I get emotional about this beach because I love it!).  It is also really shallow -knee deep – for meters out.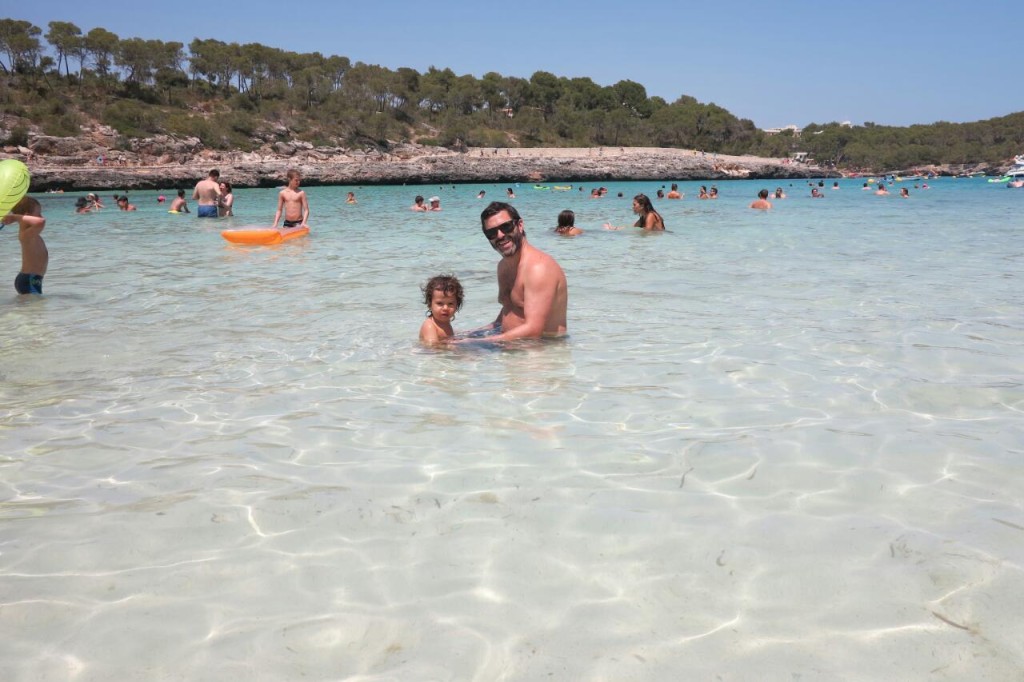 S'Amarador Beach 
Cala Lombard – The Atmospheric Beach
We visited Cala Lombard on a weekend and so it was packed and I'll admit the sea, in comparison to the other beaches, was a bit dirty.  BUT this beach had a really good vibe that I liked for a change from the other laid-back beaches.  It also has the best little beach bar which has obviously been there for years and serves a yummy 'Menu Del Dia' (menu of the day).  If you get bored here you can walk the headland path to Cala Santanyi which is a more chilled beach.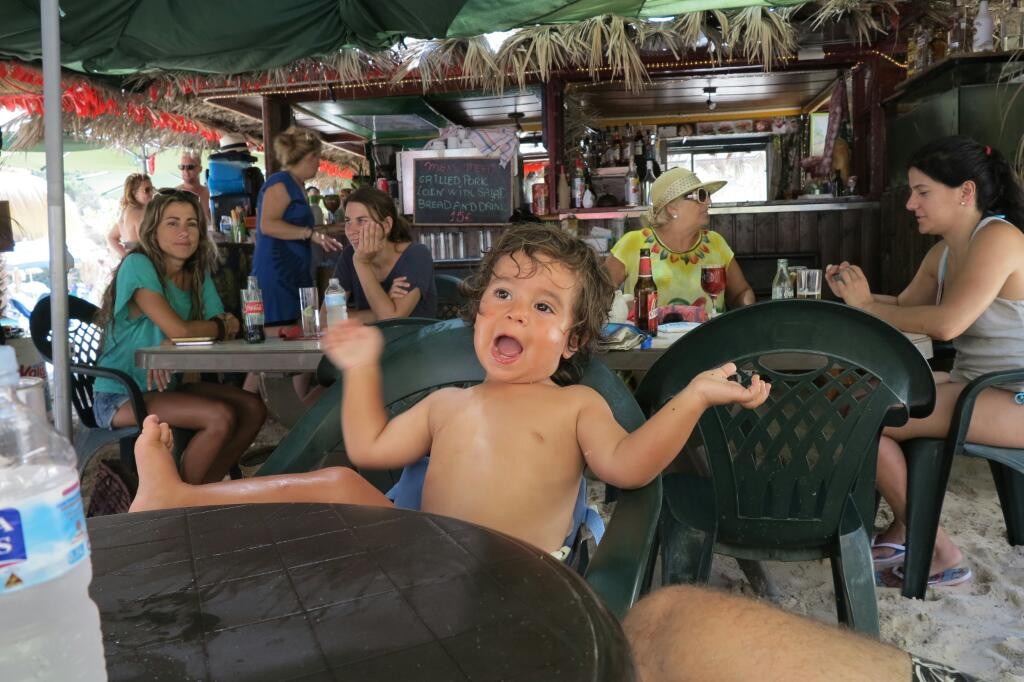 Party On – Beach Bar at Cala Lombard