The Best Boutiques and Market in Santanyi, Mallorca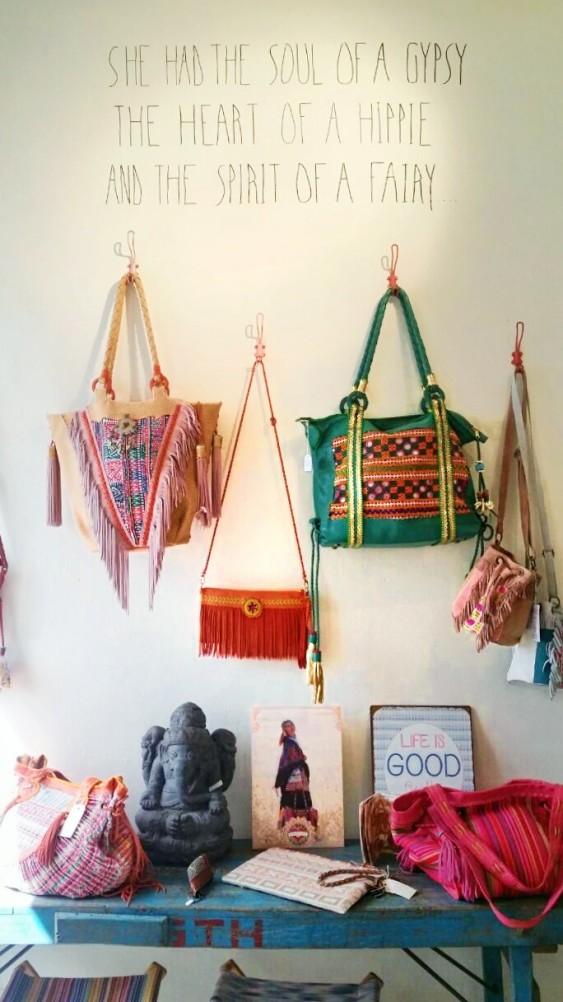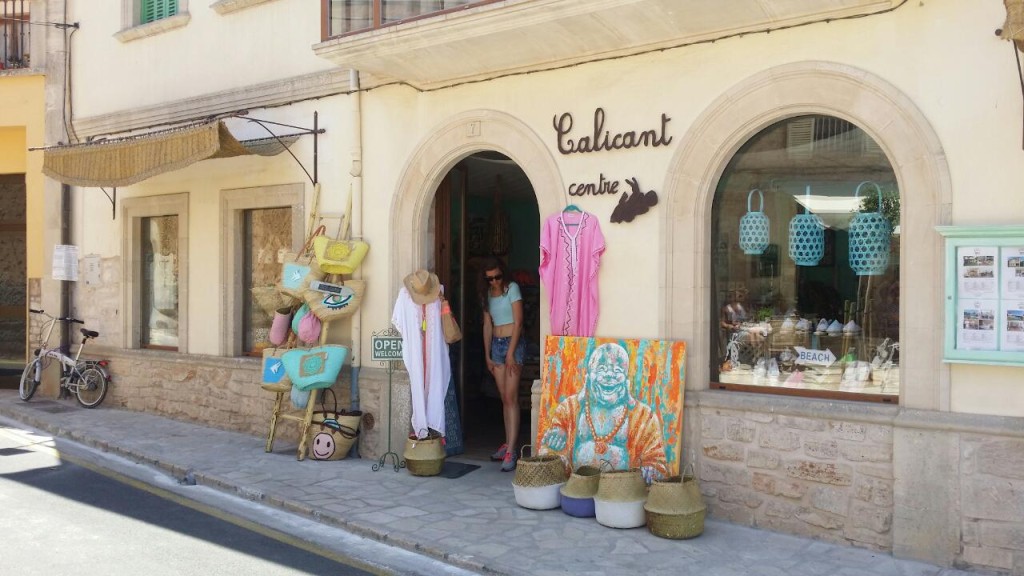 Much to my surprise, the shopping in Mallorca was really good.  Santanyi is a particularly nice place to shop with boutiques dotted around pretty cobbled streets.  Every Wednesday and Saturday there is a market which has some gorgeous leather bags (it's where mine is from below) and a generally happy buzz in the air – it's a really nice thing to do if you get the chance.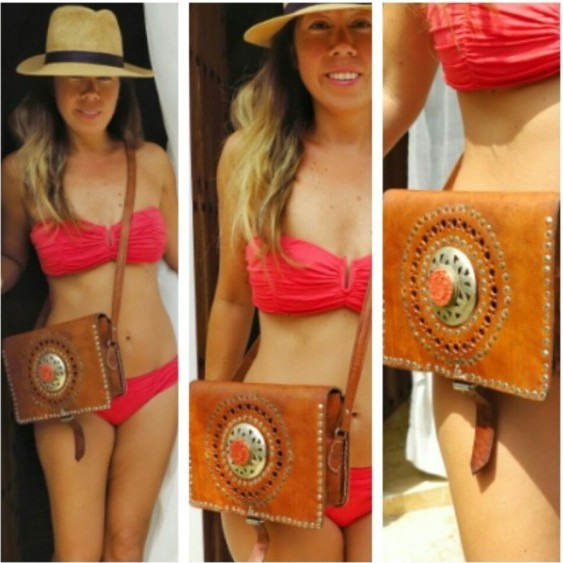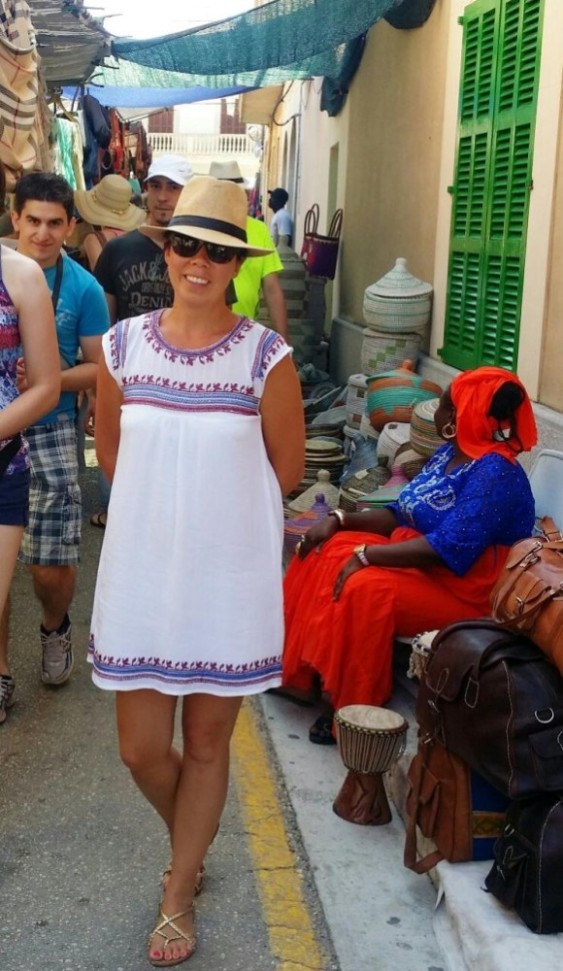 Impossible not to be photobombed at a market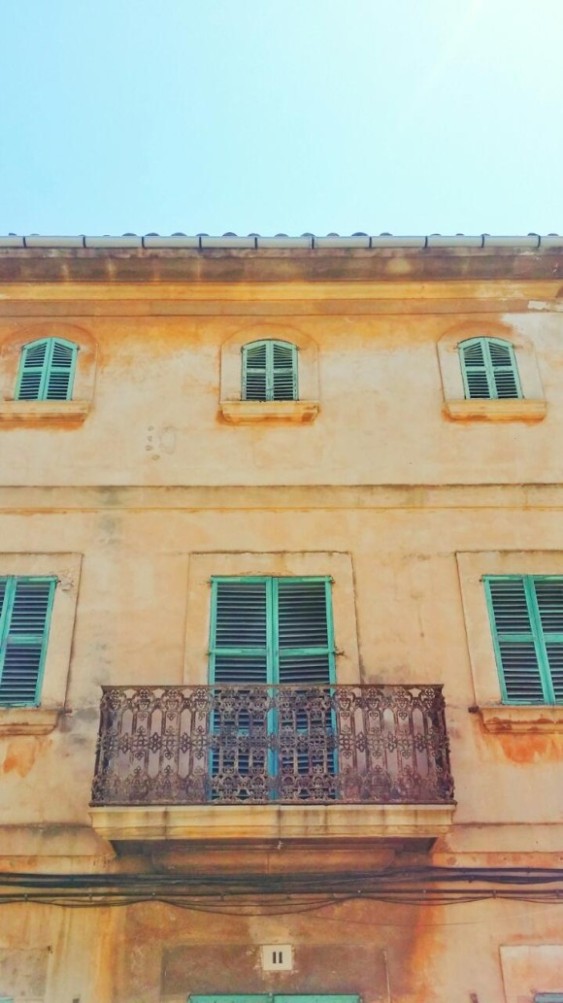 Loved the Mallorcan facades in burnt sienna and bottle green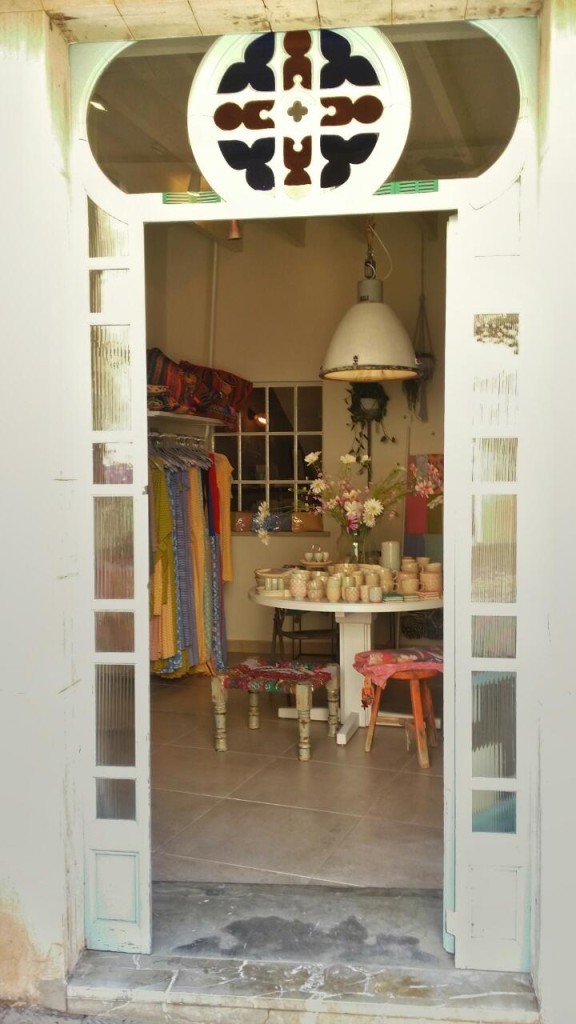 This little shop called Mimar was a mix of boho fashion and vintage inspired homewares. It had a cute little courtyard and  fish pond in the back which amused T-Rex, particularly when the owner gave him some food to feed them with.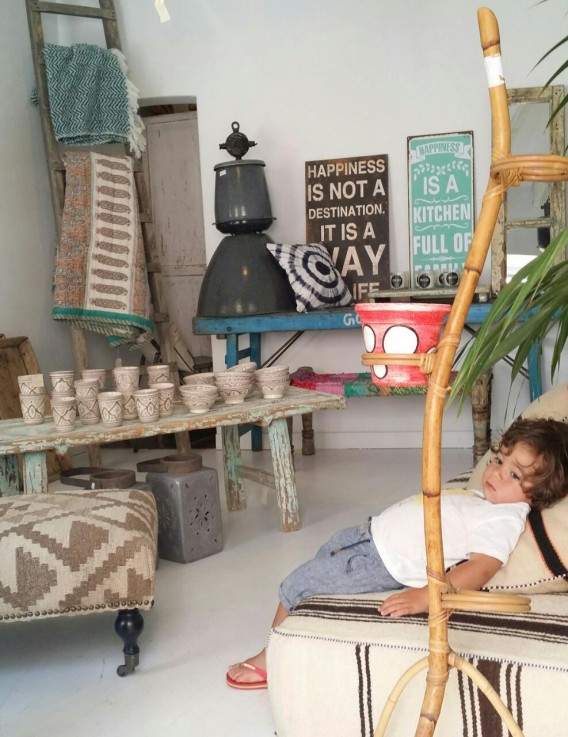 T-Rex needs to read the sign behind him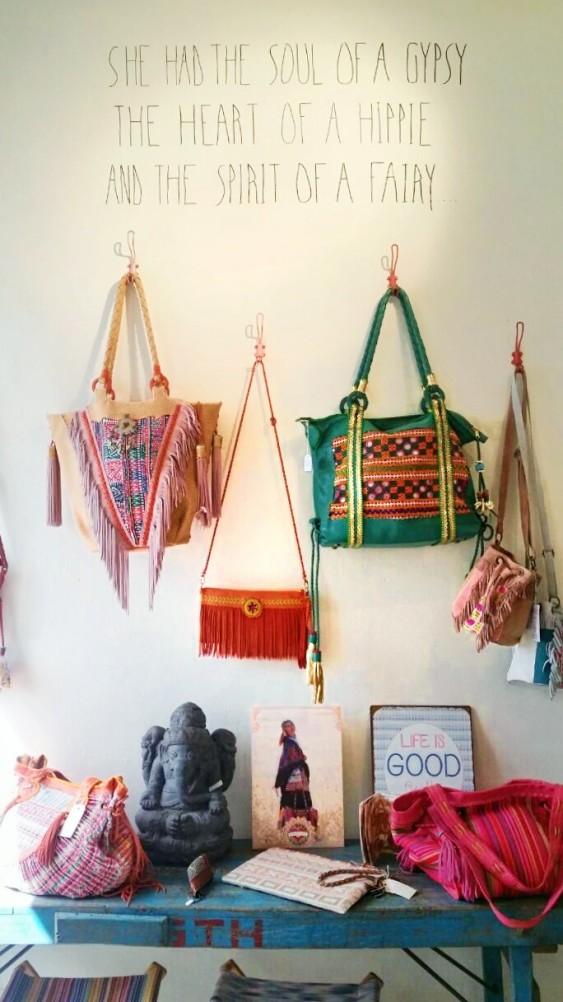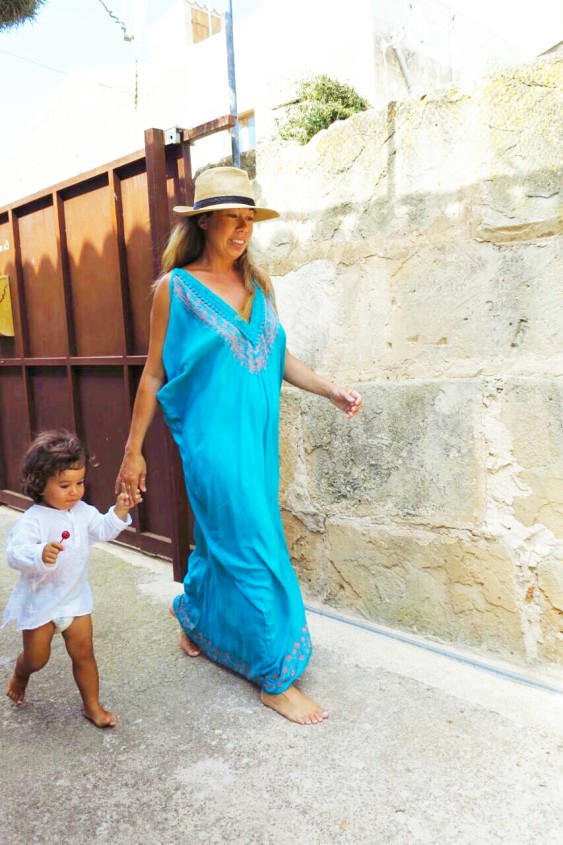 This Kaftan was from a shop called Molecule which sold a million beautiful summer dresses.  I came away with three but could easily have bought more.  The lady in the shop was so nice and played endlessly with T-Rex while I had a trying on frenzy.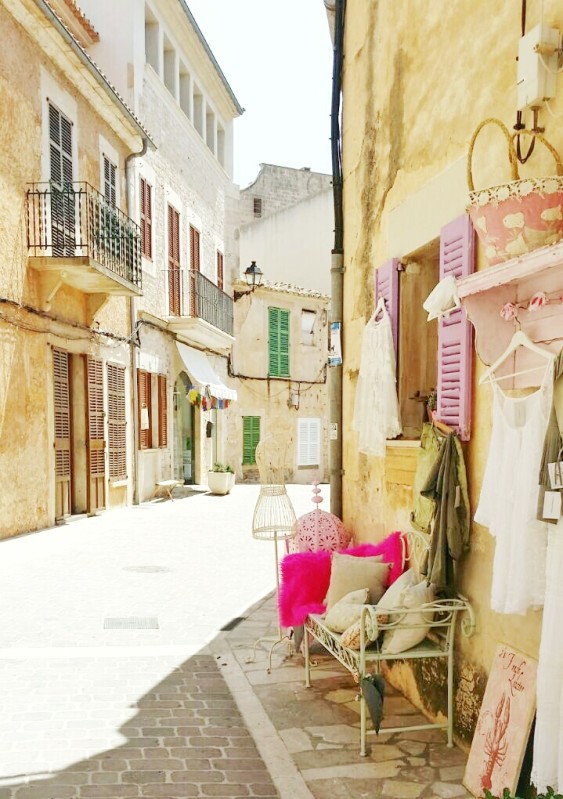 Where else does a mum wear her new dresses? I wanted to wear this dress so much and the only place to wear it immediately was the garden where I ended up filling T-Rex's paddling pool with this mega heavy pot.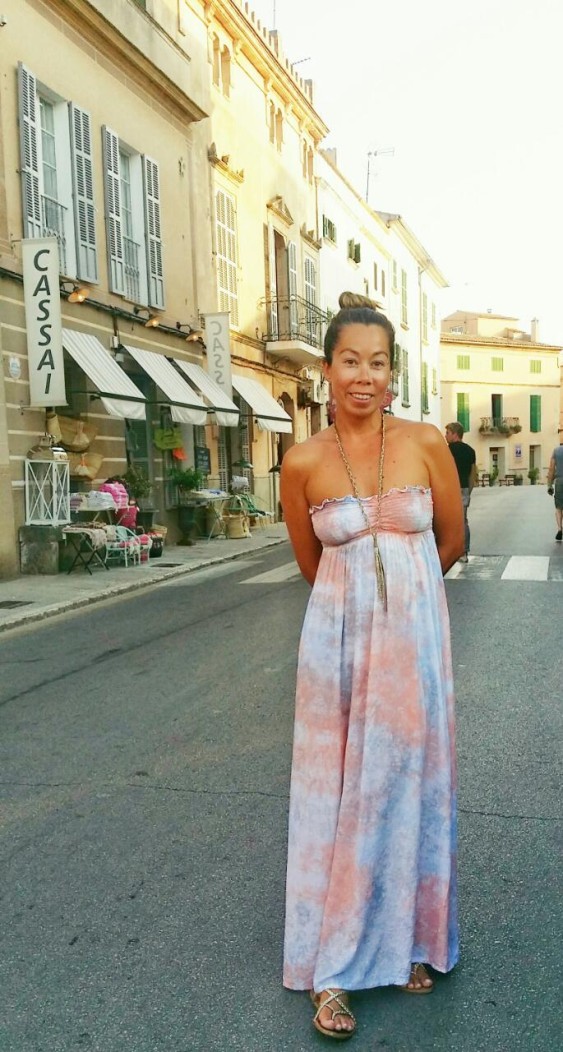 The shop behind me – Cassai – is in the centre of Ses Salines and stocks unique pieces from European designers including French brands Mesdemoiselles and Manoush and also Sluiz Ibiza to name a few.  All other shops featured, were in Santanyi.  If you are looking for somewhere to stay S'Hotelet is a boutique hotel in the centre and has a family house that you can rent.  Also, just a random tip, if you have overdone on Spanish food, Santanyi has a delicious Sushi restaurant called Llum De Sal Sushi (no website weirdly) serving fresh sashimi and unusual tempura rolls.  It is just around the corner from S'Hotelet.
Leather Bag & Hat – Santanyi Market
Red Bikini – Baku
White Dress Dolly (Australia last year)
Turquoise Kaftan – Molecule, Santanyi
T-Rex White Kaftan – Aurobelle (Ibiza)
Blue Tie Die Dress – Molecule, Santanyi
Peach and Blue Tie Die Dress – Molecule, Santanyi